Large bears highlight first day of Maryland hunt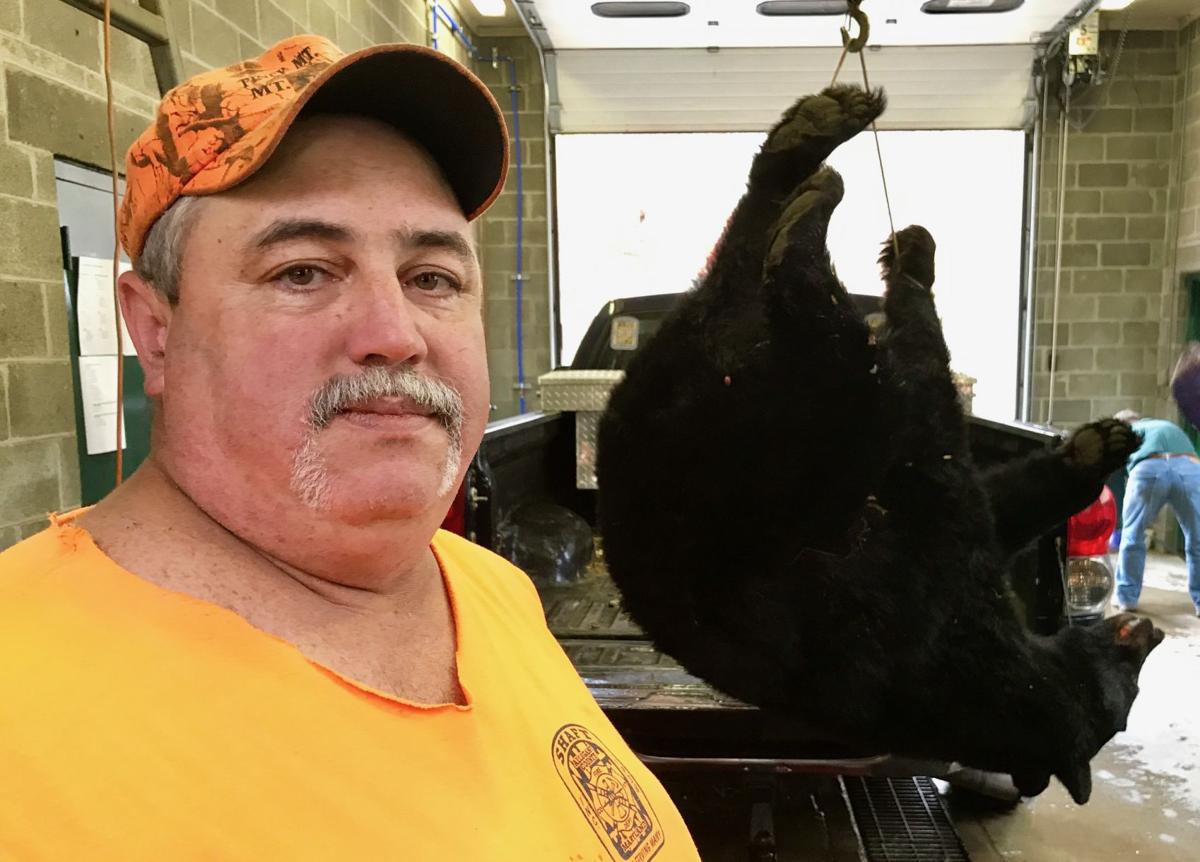 MOUNT NEBO — Four of the first 14 bears checked at Mount Nebo on Monday weighed more than 300 pounds and one of those moved the scale past 500 pounds, according to Harry Spiker, black bear project leader for the Maryland Wildlife & Heritage Service.
"Those are some pretty heavy bears out of a small sample size," Spiker said as successful hunters turned off of U.S. Route 219 onto Kings Run Road and into the agency complex.
Entering this, the state's 14th bear hunting season in modern times, 925 bears had been harvested by hunters. Spiker expects this year's total to send the overall tally into the four-digit atmosphere.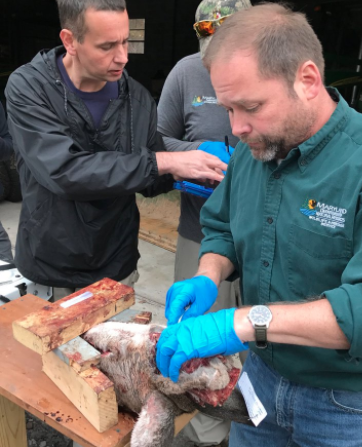 Of those 14 bears, 11 were bagged in Garrett County, two in Allegany County and one in Frederick County. No Washington County bears had been tallied as of early afternoon.
"I've killed several big bucks in Pennsylvania, but getting this bear is the highlight of my hunting career," said Tanner Dishong of Clymer, Pennsylvania. Dishong was hunting in the Savage River State Forest near Glendale Road. He killed the 106-pound female bear as he walked along a woods road.
Harold Nealis said he played softball in Myrtle Beach, South Carolina, on Sunday and on Monday morning killed a bear in Garrett County.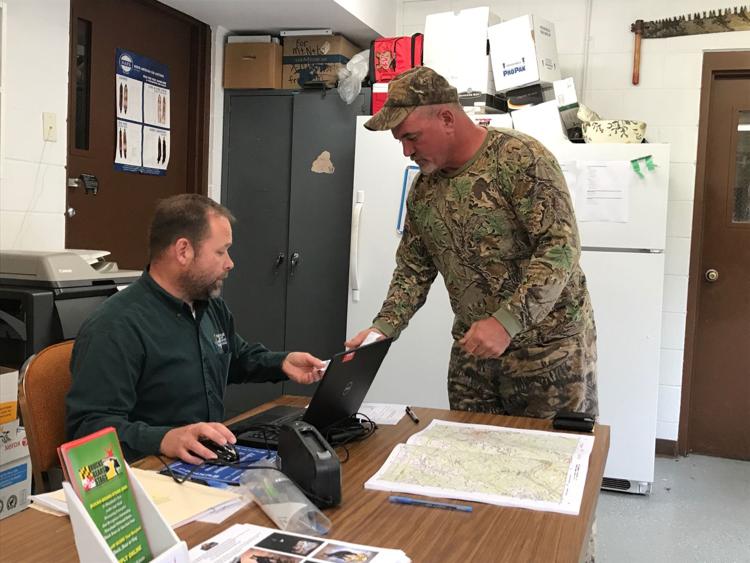 Nealis dropped a 122-pound sow while hunting near Bloomington with his nephew. He said he also got a bear during the state's initial hunt in 2004 and his wife killed one in 2009.
Derek Quade of Barton checked in the first bear from Allegany County. His 111-pounder was taken not far from Barton, he said.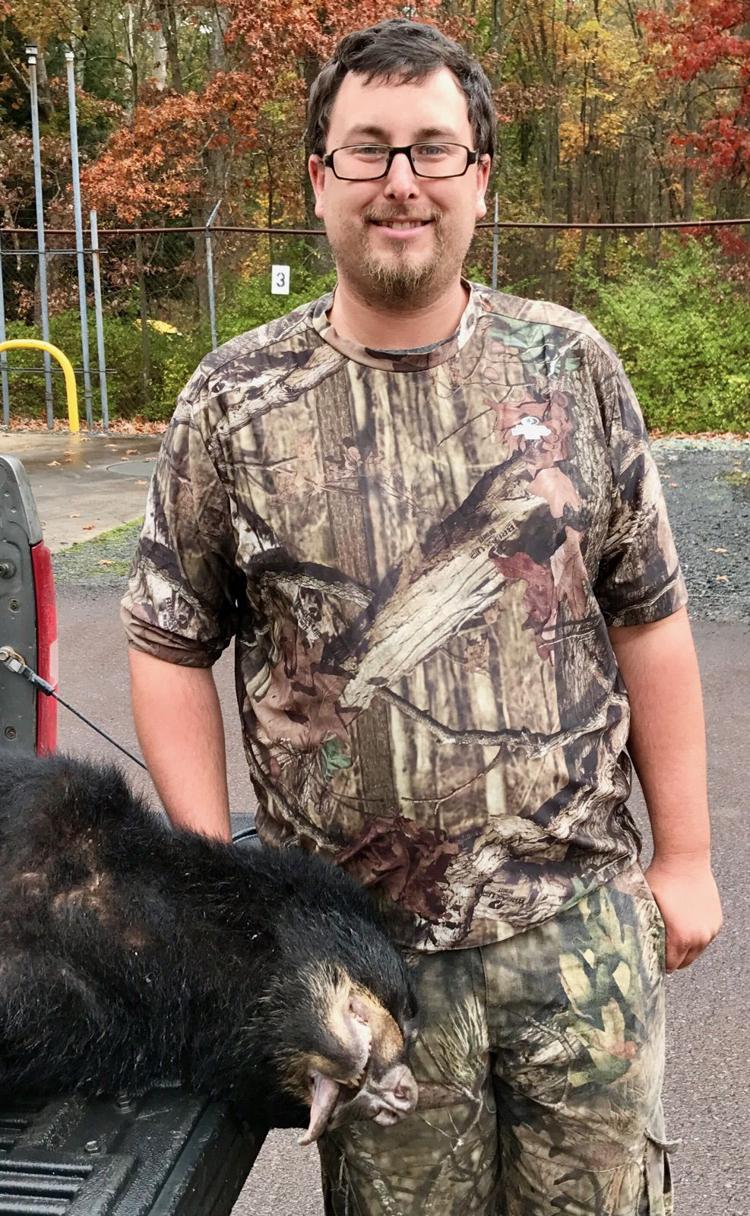 "It's super exciting. You watch bear hunting on TV, but that's nothing like doing it yourself and getting one."
Shane Bosley of Bloomington checked in the first bear of the day a little after 10 a.m.
Bosley was in the Savage River State Forest not far from his town of residence when, at 9:15 a.m., he used a 300 Winchester Magnum to harvest an 80-pound bear.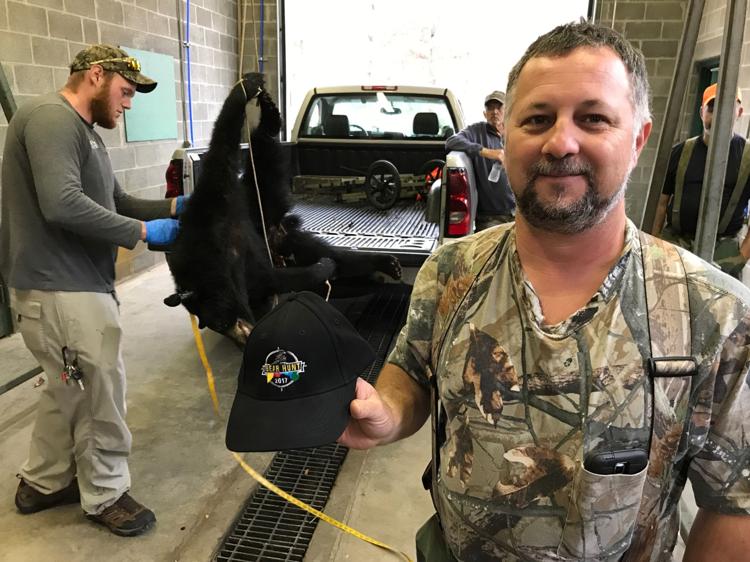 "The success of the hunt will be weather related," Spiker said.
Rain began falling at mid-day at Mount Nebo. Heavier precipitation was forecast overnight, tapering off nicely by daybreak on Tuesday. The hunt is a four-day event.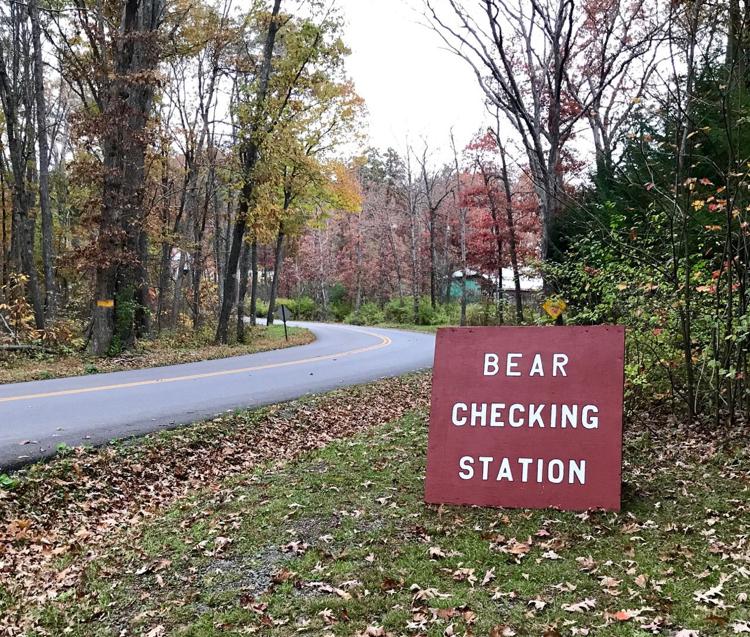 A 505-pound bear killed in Garrett County was checked in but the hunter would not provide the Cumberland Times-News with his name or details about the bear.
Garrett County resident Joe Schroyer checked in 118-pound bear from the Friendsville area. Schroyer said it was his second bear harvest, the other was from West Virginia.
Crellin resident Dave Tressler toppled a 139-pound bear, his first, while hunting in that area.
"That was the first time I ever drew a bear permit," he said. The live weight of Tressler's bear was 163 pounds.
Spiker takes 18 percent of the weight of a field dressed bear and adds it to come up with an estimated live weight.
A year ago, hunters in Maryland set a bear harvest record of 167.
••• Use #MDBears2017 to share your Tweets, including photos and comments, on our Live Blog. Also follow us on our Bear Hunt Facebook page. •••