Maryland wildlife agency takes sardines to bears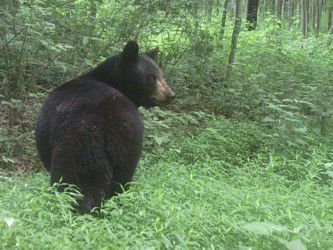 MCHENRY — Every July since 1993, crews of the Maryland Wildlife & Heritage Service have hung partially opened cans of sardines in trees for bears in the state's four western counties.
No, it's not National Be Nice to a Black Bear Month. It's just one more method to help determine population trends and manage the animals, according to Harry Spiker.
Spiker, the agency's black bear project leader, spoke Tuesday morning by cell phone from the Savage River State Forest in the general area of state Route 495 and Glendale Road.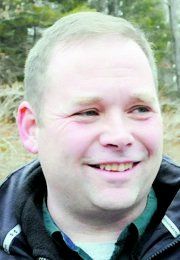 "We partially open three cans of sardines and put a string through the pull rings and then hang them 6 to 8 feet off the ground," Spiker said. "It won't draw the bears in from far away, but if they are in the area they will smell the oil that drips onto the ground and come to the sardines."
The crews prefer to hang the baits from smooth-barked trees such as maples or poplars, according to Spiker. Those trees make it easier to see the claw marks bears make when they climb to the baits.
The baits are hung in July to coincide with the breeding season when bears are on the move looking for reproductive partners. This year's odiferous inventory for the project totals 804 cans of sardines.
Eight days after hanging the sardines, crews return to look for claw marks.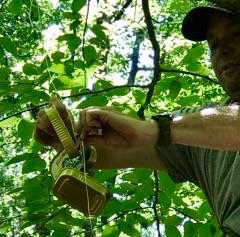 "We've been doing this for so many years that it provides really useful information to show whether bear numbers are changing, but it's not a population estimate," Spiker said.
Each survey route has a minimum of four bait stations. There are 17 routes in Garrett County.
"We have fewer routes in Allegany County, but they are longer ones," Spiker said.
The agency estimates there are 2,000 bears in the four western counties.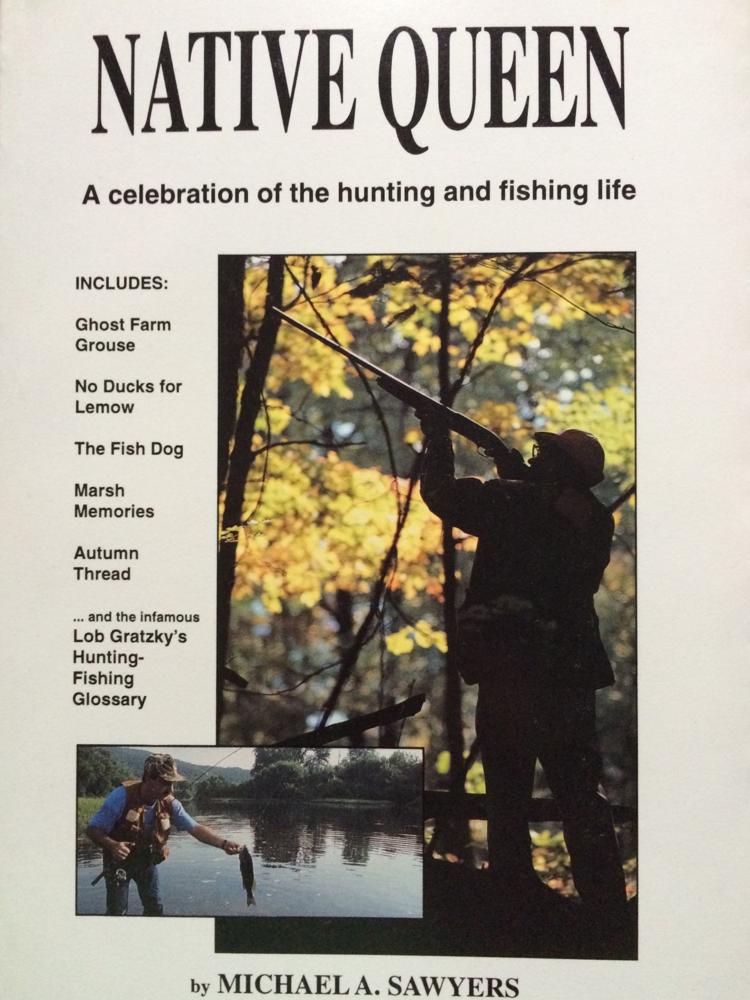 The annual bear hunt in October resulted in 167 bears being harvested, significantly above the second greatest kill of 95 that took place in 2015.
This year's hunt will take place Oct. 23-26 and the number of permits, obtained by way of a lottery, will stay at 750. The online application period begins July 17, according to agency spokeswoman Karina Stonesifer.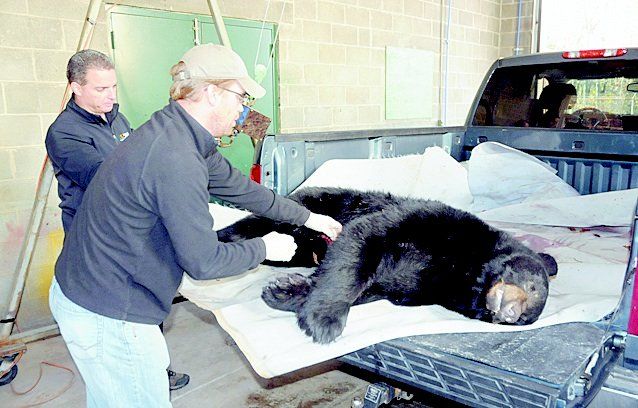 During the 2016 hunt, 126 bears were harvested in Garrett County and 30 in Allegany. Washington and Frederick counties were new to the hunt and gave up eight and three bears respectively.
There were 5,547 applications for the 750 available permits a year ago. Applicants pay a nonrefundable fee of $15.
Cumberland Times-News' live blogs from the past two hunting seasons are available on Twitter at #MdBears2015 and #MdBears2016.
An unofficial count maintained by the Cumberland Times-News showed that 76 bears were killed on highways in Maryland during 2016. The count thus far in 2017 is 17.
Spiker said there is another way to tell if a bear has visited the bait site.
"If the sardine can looks like it has .38 caliber holes in it, that's where the bear's canine teeth pierced it," he said.
••• #mdbears2017 •••
When I was a kid I loved the All-Star game (both of them some years). Now I barely pay attention. #Whatever

— Mike Sawyers (@CTNMikeSawyers) July 10, 2017
Anybody can look at public court files and publicize them. MSM job is to do it responsibly, accurately. @JournalismAssoc

— Mike Sawyers (@CTNMikeSawyers) July 10, 2017
Teen bit in head by bear wakes up to "crunching sound" (from @AP) https://t.co/KnQ8JD9Pcd

— Mike Sawyers (@CTNMikeSawyers) July 9, 2017