UPDATE: 2016 Maryland bear hunt off to busy start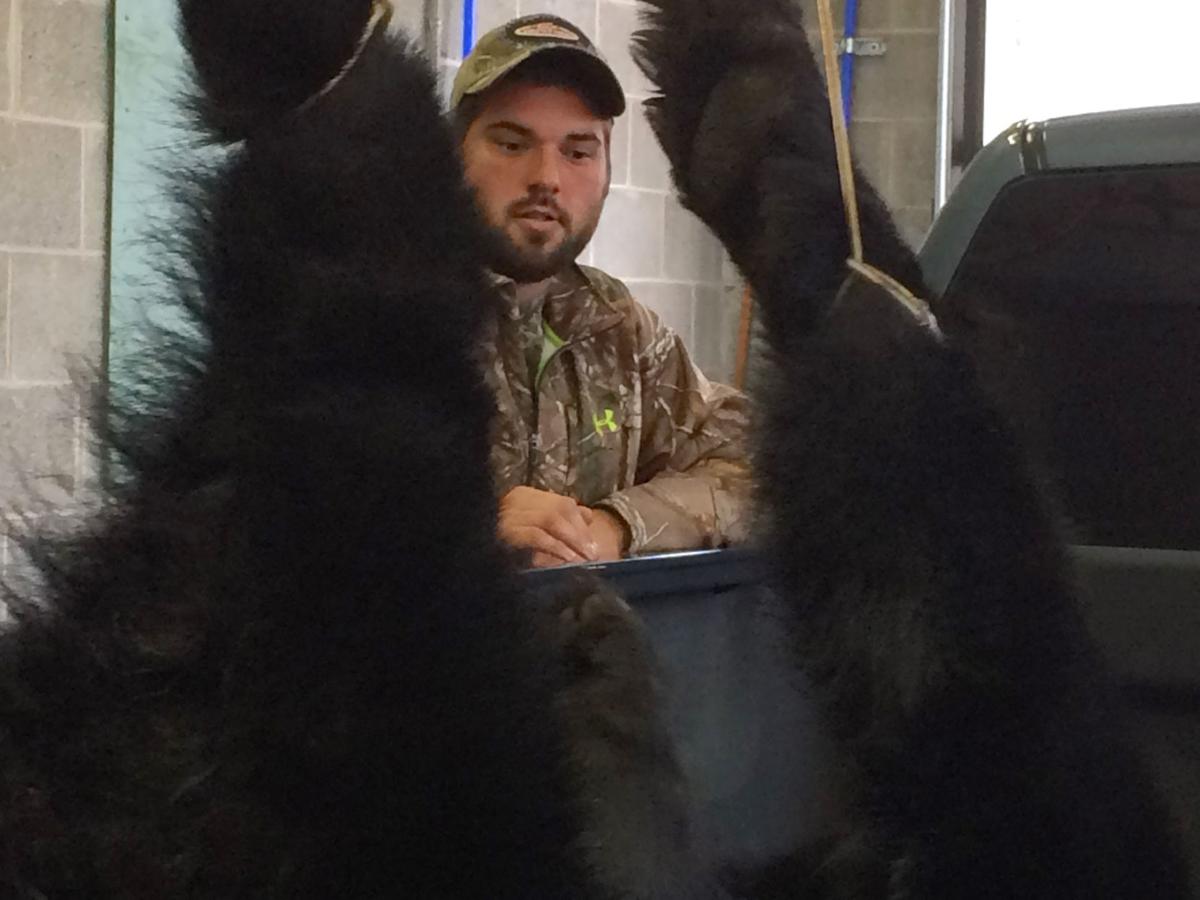 Tabitha Fuchs said she can cross a long-awaited item off her bucket list. Fuchs, of La Plata, killed a bear.
She and her father, Charles Green, of Glen Burnie, hunted together on Monday — the first day of this year's four-day Maryland bear hunt — in Garrett County where she shot a boar that dressed out at 125 pounds.
This year's hunt attracted a record number of $15 applications, according to the Maryland Wildlife & Heritage Service.
While only 750 permits were issued, Fuchs — who also hunts deer and turkeys, and her dad last month were each selected via a drawing to receive a permit. They said they were excited to participate.
"I heard her screaming from the next mountain, 'I got him! I got him!'" Green said of his daughter. 
Fuchs plans to eat the meat and have a rug made from the bear.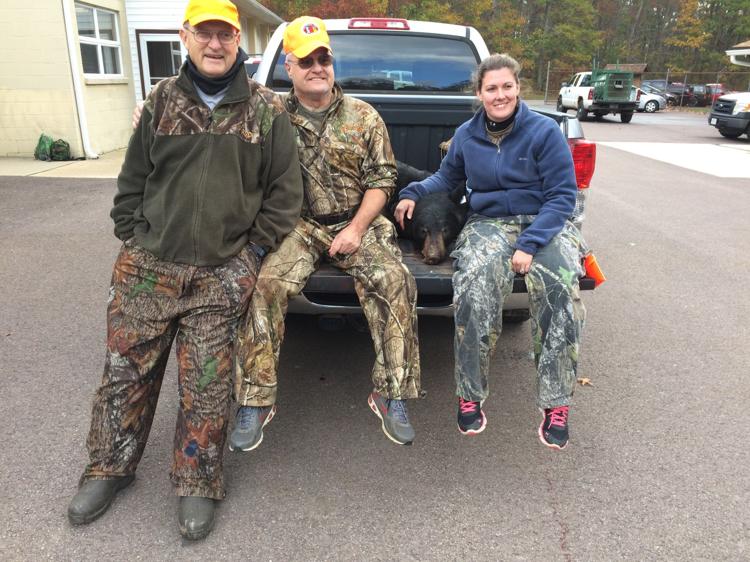 The father and daughter said they planned later in the day to return to the same spot where Fuchs scored the bear, and see if they could get lucky a second time.
This year's hunt was expanded from Garrett and Allegany to include Washington and Frederick counties. 
Harry Spiker, WHS's black bear project leader, was at the state's Department of Natural Resources bear checking station north of Oakland where he recorded the hunt's results.
"I've gotten a lot of positive feedback," he said of the response to add the two new counties to the hunt. "People are excited to be able to hunt there."
While the morning brought a chilling wind to the western portion of the state, the weather didn't seem to deter hunters or bears from entering woods and fields. At about noon, roughly a dozen bears had been harvested in the four counties. That number increased to 31 at about 5 p.m.
The largest of the bears killed before noon weighed nearly 270 pounds, Spiker said and added he anticipated a high volume of bears at the checking station later in the evening.
Josh Smith, an Allegany County resident, killed a bear in Savage River State Forest. While he prefers hunting deer and turkeys, he said the bear hunt helps control the population of the species.
David Uphole, of Grantsville, said he drew a bear permit several years ago, but was unsuccessful in the hunt at that time.
On Monday, however, he killed a bear that dressed out at 180 pounds.
Andrew Scott, 18, of Kent Island, hunted with his neighbor, Steve Sylvester. Scott killed a bear that weighed roughly 200 pounds. 
"And (Scott) got his first deer on Saturday," Sylvester said. 
Scott was obviously excited about scoring the bear.
"I told everybody," he said and added he called his employers at Chesapeake Outdoors on Kent Island to tell them his news.
"I said, 'See, it's good you gave me off work,'" Scott said. "They were all happy."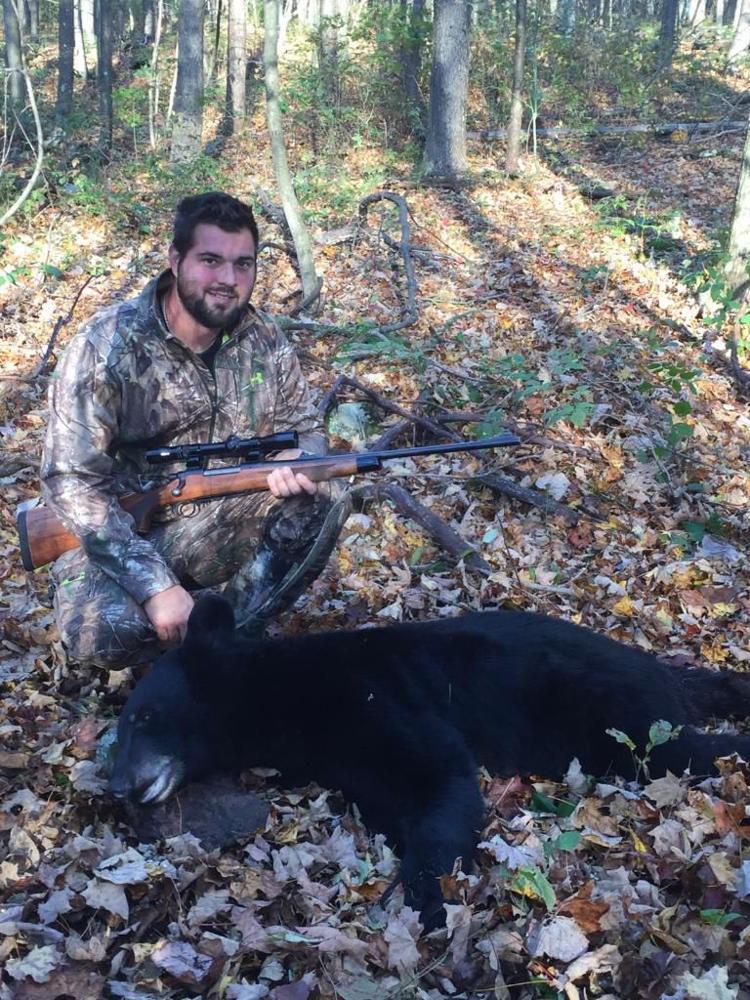 Kitzmiller resident Michael Harvey II — who hunted with his dad, Michael Harvey, of Essex — said he plans to have burgers and steaks cut from the bear he killed in Kitzmiller. 
"I'll cook them the way I cook deer meat, I guess," he said. 
As of 9 p.m., 58 bears were received in Maryland's checking stations as more arrived. Spiker anticipated the day's total would exceed 60.
"Still not sure of the final numbers for the day," he said via email.