CUMBERLAND'S HEROIN EPIDEMIC: 'It's like Vietnam,' area funeral home director says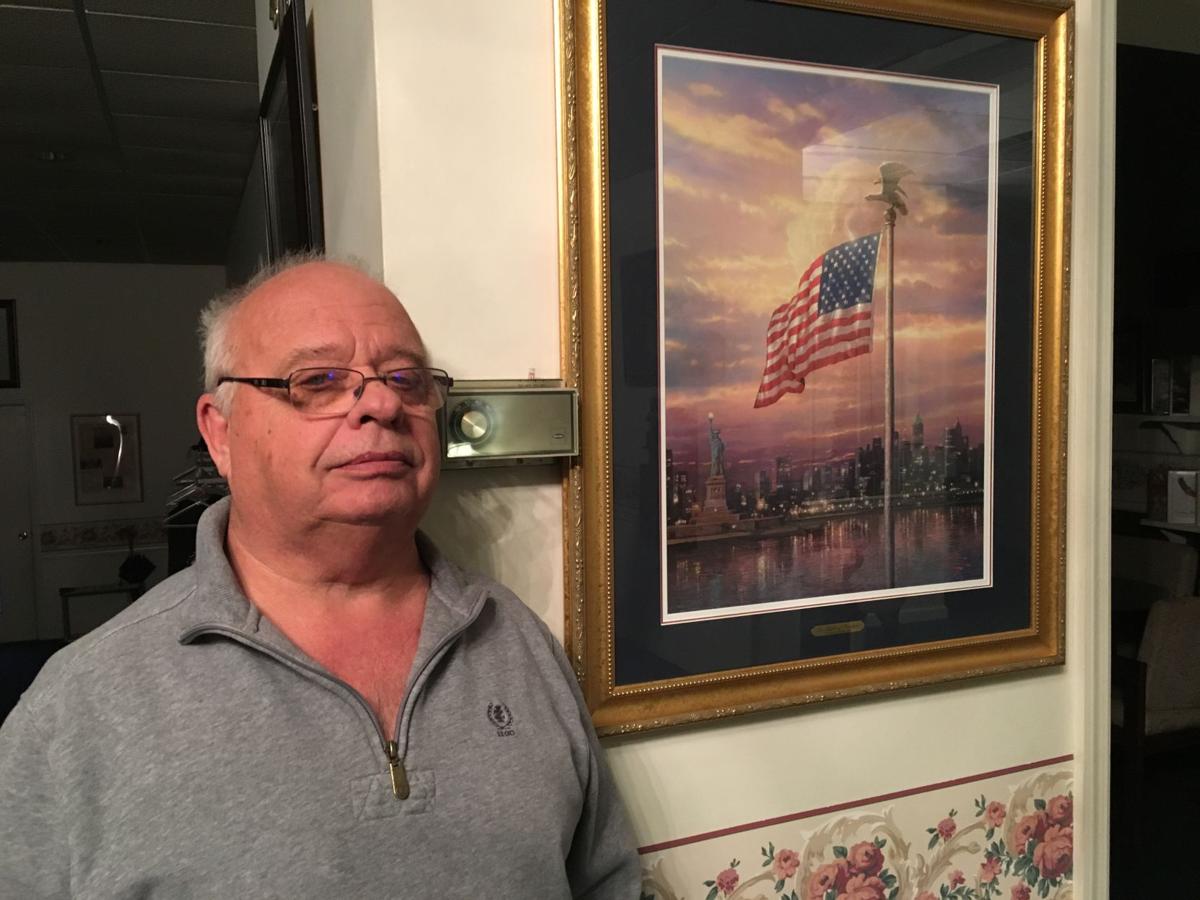 CUMBERLAND — We might as well be in active combat. That's how a seasoned local funeral home director described the heroin epidemic's impact on his daily business and beloved community.
Heroin use and synthetic additives remain the largest culprit in overdose deaths, according to the Maryland Department of Health and Mental Hygiene.
In Allegany County in 2016, 267 opioid-related overdoses were reported to law enforcement officials. Of that number, 46 were fatal. Eight more people overdosed and died last month, Cumberland police said.
Locally, folks are trying to cope with the crisis as they watch heroin devastate families and area funeral homes bury one person nearly every week because of opioid-related overdoses.
"It's like Vietnam," James Scarpelli, director of Scarpelli Funeral Home in Cumberland and Cresaptown, said. "You can compare (the opioid epidemic) to a war ... where people are dying one a week."
During the Vietnam War, "we were getting a death call about every month," Scarpelli said. "Then during the Tet Offensive, we started to get a call about twice a week and then we started to to realize how bad the (Vietnam) war was."
'Heartbreaking seeing the families'
"We need to talk about this," said Randall Ramsey, a licensed mortician at Adams Family Funeral Home in Cumberland. "There's a big pink elephant sitting right in the middle of Cumberland and it's called heroin."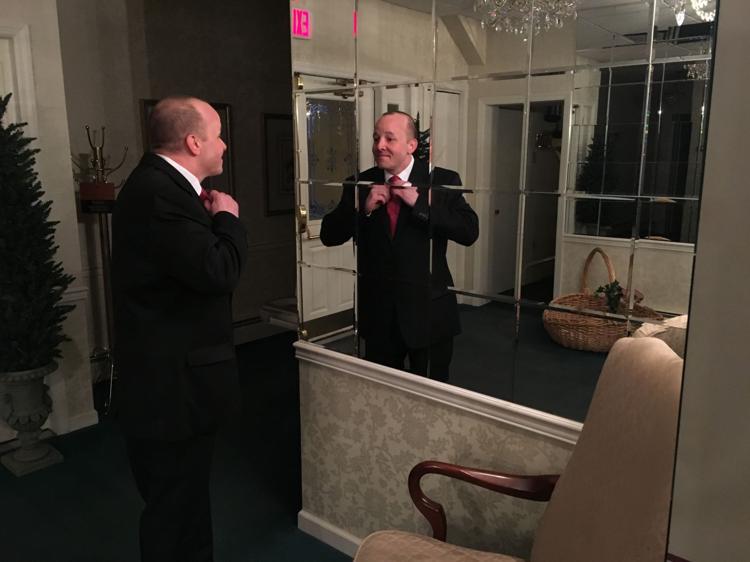 Ramsey said overdose deaths spiked in 2015 and 2016.
"Each year (there are more overdoses) and these past couple years it's exploded," he said. "I feel like we are handling one a week here now ... we might not handle one this week, but guess what, next week we'll have two. Last week we had two."
Ramsey talked of how the tragedies impact family members. 
It's not uncommon for a young child to attend both of their parents' funerals within a short time of one another.
"We have seen the same kid come in (for) both parents' funeral within two years," Ramsey said. "Sometimes the kids don't have a clue what's going on."
That often leaves grandparents to raise the young children.
"We had a family a week ago with a little boy and now he's fatherless," Ramsey said. "Now his 80-year-old grandmother has to raise him ... which is so unfair to her. She's doing it with open arms of course but it's like, 'my god.'"
And sometimes, the grandparent dies from an overdose.
Ramsey said overdose victims seem to be primarily in the 20- and 40-something age groups. 
It's watching the toll on loved ones that hurts the most, Ramsey said.
"It's heartbreaking seeing the families," he said.
"The embalming doesn't bother us," Ramsey said. 'It's dealing with the families that's more difficult."
Often, families do not have the money to pay for funeral arrangements.
"We do not profit from drug deaths," said Ramsey. "If anything, it's the opposite."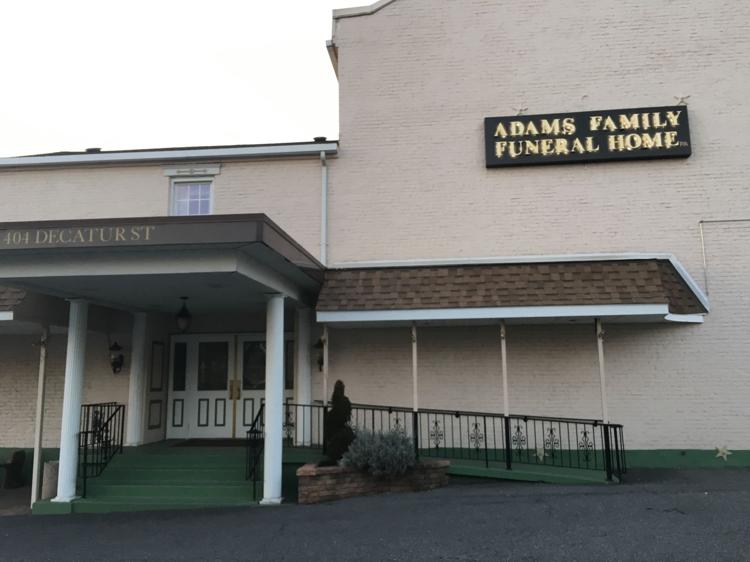 Pattern of deaths
Renee Adams, office administrator at Adams Funeral Home, said the business has seen a pattern in death rates, perhaps due to "bad" batches of heroin.
"It's like a cycle," Adams said. "It's like, when they get a new batch or something, that's when it happens and it cycles through."
Robert Adams Sr., owner of Adams Family Funeral Home, served in Vietnam were he was a mortician in 1968 and 1969.
Recently, he talked of the impact heroin has on local families.
"I had a funeral here six months ago and I was standing in the parking lot (with) the family," he said. "The father had died of an overdose. These kids have really had it. Not only did their father die, but a year ago their grandfather died from it, and the grandmother."
Robert Adams said many of the deceased must be cremated due to a financial hardship.
"Most of them have to be cremated because ... the families, survivors, can't afford to bury them," Robert Adams said.
Sometimes, a deceased person was also a familiar face in the neighborhood, he said.
"We had one recently," Adams said.
Ramsey said more support is needed locally for folks who grieve the death of a loved one because of the heroin epidemic.
"I don't think we have a lot of bereavement in this area," said Ramsey. "We wish we could do more, but with regulations, we are not allowed to counsel people here."
••• #cumberlandheroin •••
Edited by Teresa McMinn, Cumberland Times-News Digital Editor, tmcminn@times-news.com, 301-707-9673 (mobile)