Brewery at Footer expected to be regional operation
Plans for Cumberland River Park looking for a leader
CUMBERLAND — Representatives of Dig Deep Brewing say they are interviewing potential candidates to serve as brewmaster for their business opening in the Footer's Dye Works Building.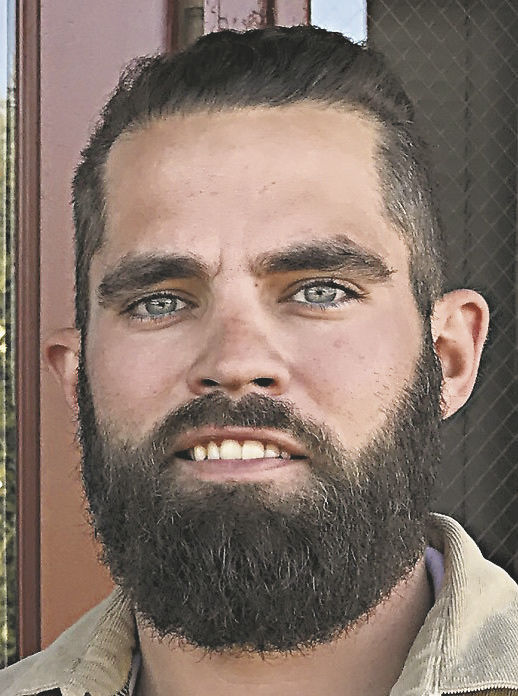 Robert Dettinburn, Dig Deep owner, and Solomon Rose, general manager, said Tuesday they expect to announce the selection of a master brewer in a couple of weeks.
"We are talking to people now," Dettinburn said. "We should know something soon. We are excited to get the right brewer for the business."
"They will operate the brewing," Rose said. "The brewer will manage the actual craft beer brewing."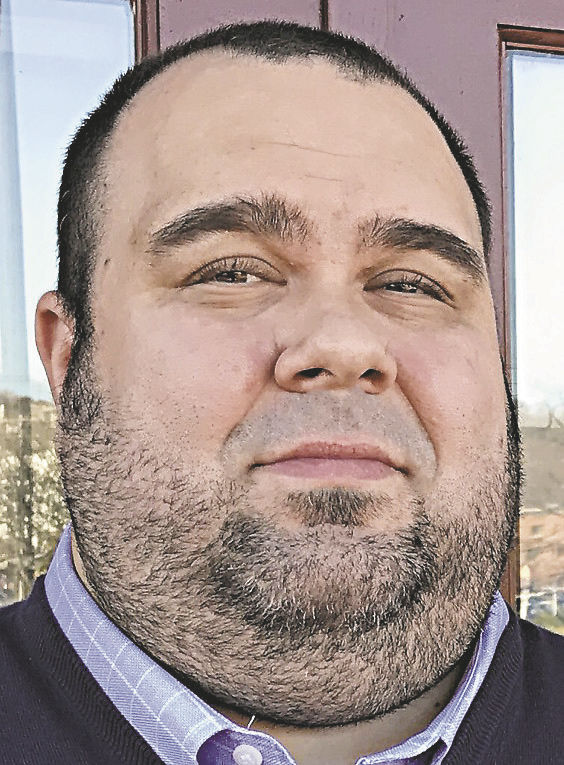 It was announced Nov. 17 that Dig Deep had come to an agreement with Mike Joy, Footer developer, to move into the first floor of the historic building.
Dettinburn and Rose attended the regular meeting of the Canal Place Preservation and Development Authority on Tuesday at the Western Maryland Railway Station.
Rose said Dig Deep, which is expected to open in March, will be more than a brewer of craft beer.
"This will be a production brewery," said Rose. "You will see production canning right out of the gate. This will spread very quickly.
"I pride myself on being in very deep with the members of the brewing community over the past five years with my company Organarchy Hops (Farm). So I have a lot of ins and you will see our product out on the shelves very quickly in the tri-state area," he said. "It will open up the opportunity for the local restaurants to carry a product made right here in the downtown."
Dettinburn said they want to return brewing to the Queen City.
"We want to bring brewing back to the area," Dettinburn said. "We want to harken back to the days when we had 18 breweries in Cumberland. We had Old Export and Old German (beers). It's due time. It's exciting.
"We had the opportunity to look at pretty much every building for sale in the tri-state area. We are very happy to settle in the Footer," he said. "We have a beautiful area here. We have a lot to offer but nothing to draw people to this area."
Dettinburn said he and Rose are discussing a possible collaboration to bring food. They have talked with the owner of A Place To Eat, located in Frostburg. However, any final announcement of a collaboration would have to be approved by Footer owners.
Joy said the brewery will not take up the entire first floor and additional space is available.
River project
Dee Dee Ritchie, Canal Place executive director, said plans for a Cumberland River Park at the confluence of Wills Creek and the Potomac River are moving forward. The plans call for whitewater kayaking features, a bike washing station, a 3.2-mile loop trail, overlooks and additional parking.
The riverwalk will extend from the YMCA on Kelly Road to Elizabeth Street in South Cumberland. Officials say the plan will not be contingent on removal of the industrial dam at the site.
A meeting on the river project was held last week with several area stakeholders attending, along with members of the District 1 legislative delegation.
Ritchie said funding will need to be obtained in stages, with grants being a primary source.
"That river has been there forever and we want to add a project that will bring more people to the city," Ritchie said. "It is a good project that is long overdue. We are seeing good support. The next phase is an implementation study. Maybe some ARC (Appalachian Regional Commission) and Maryland Heritage Area Authority money could be used for the study."
Ritchie also said a leader will need to be chosen by the authority to spearhead the project.
"Who is going to take the lead on this project?" Ritchie said. "It will be a big project that will take a lot of time and effort."
The authority agreed to form a committee to look into selecting a leader and moving the project forward.
Doug Reed of the Maryland Historic Trust said the project would be a lift for the area.
"If anyone has ever been to any of these, they are fabulous economic engines," he said. "We need to figure out the phasing and link it all together. It's a very positive thing."
Follow staff writer Greg Larry on Twitter @GregLarryCTN.