Hampshire County hunters must have deer tested for chronic wasting disease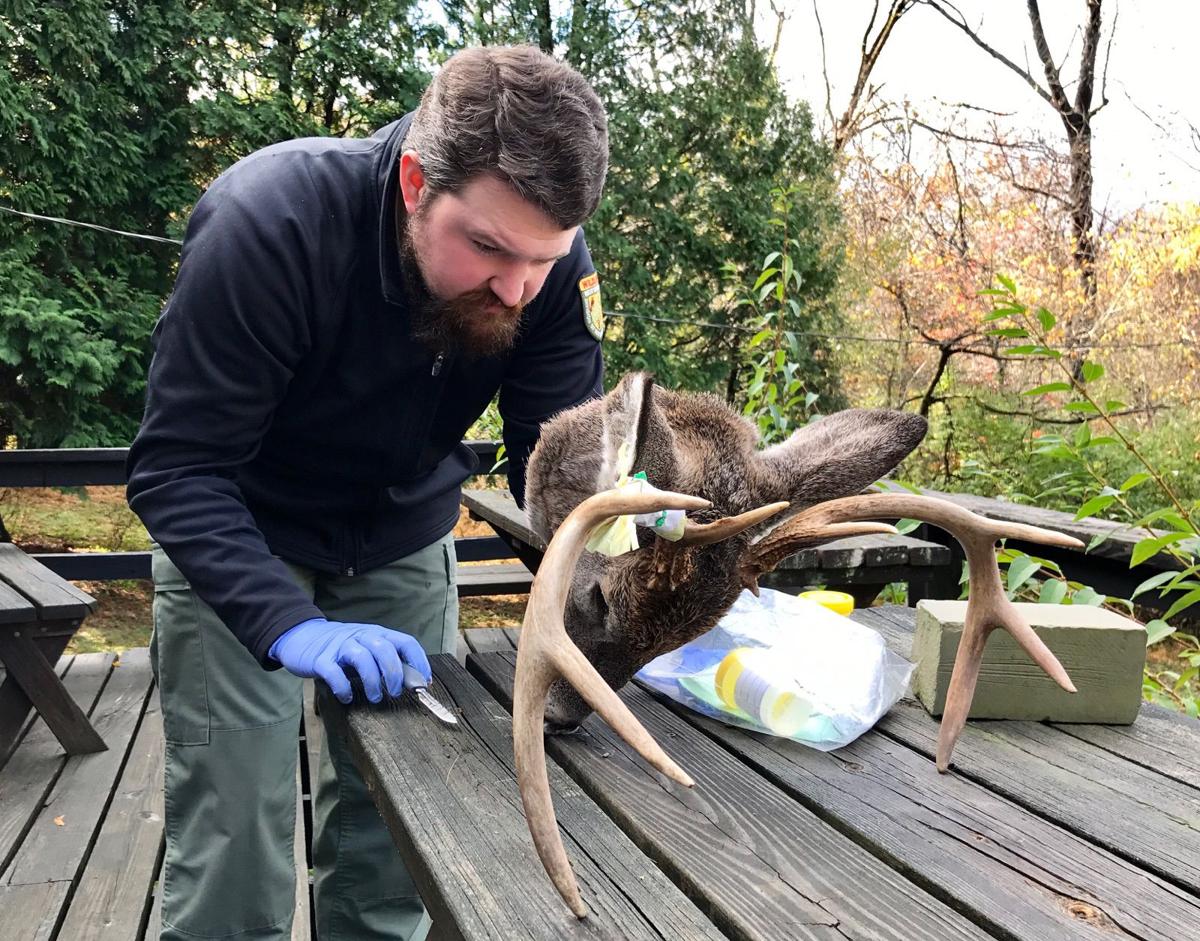 Hunters who kill deer in Hampshire County during the first two days of the firearms season, Nov. 20-21, will be required to take the animals to one of five locations where sampling for chronic wasting disease will take place.
This is the second consecutive year for the firearms season CWD sampling. A year ago, Hardy County was also included, but that is not the case this November.
Deer may be taken to:
• Slanesville General Store on state Route 29.
• L&M Market on U.S. Route 50, Augusta.
• DNR District II Office at 1 Depot St., Romney.
• Country Store on state Route 28, Springfield.
• Capon Valley Market on U.S. Route 50, Capon Bridge.
DNR staff will also record a variety of other physical characteristics of the animals as a way to monitor the deer population.
These locations are not intended to be places for hunters to check in their kills. That action must still be taken via telephone, internet or by taking the animal to a licensed agent.
A year ago on the first two days of the firearms season, 461 Hampshire County deer were sampled and 40 were infected with CWD.
Another 411 deer were sampled from Hardy County, but none was positive for the fatal ailment.
DNR estimates that 30 percent of the deer within a 39-square-mile area that includes Slanesville have CWD, an always-fatal disease that impacts the brain and nervous system.
Although the disease has not been known to jump the species barrier and infect humans, the Centers for Disease Control and Prevention recommends that hunters consider having a deer tested for CWD before the flesh is eaten.
CWD was first discovered in Hampshire County in 2005. As of this past summer, the state has confirmed 262 positive animals since then.
HO, HO, HO
There are __ shopping days until Christmas. You can fill in the blank, depending upon when you are reading this column.
The Cumberland Times-News offers two inexpensive and historically popular gifts for those who love the outdoors.
One is a cap that you can wear on you head for years. The other is a book that you carry in your mind forever.
This is the third consecutive year the newspaper has offered a cap commemorating the Maryland bear hunting season. This year, our first batch sold out quickly, but more are on the way. The black baseball style caps are adorned with a CTN graphic showing the year and the state's four western counties where the hunt takes place.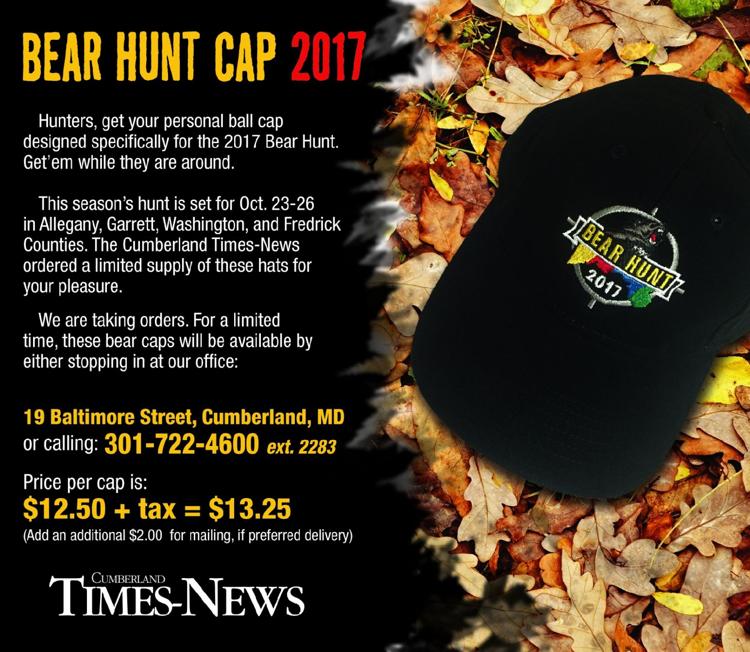 Also available is my book, "Native Queen, a celebration of the hunting and fishing life." An author derives tremendous satisfaction when he or she hears from a reader that those written words have been meaningful. One reader told me he cried after reading a chapter that reminded him of his grandfather. Another laughed at the chapter about a fishing contest.
Another said the book was so good the family kept it in the bathroom. 
This is a book about people who hunt and fish. There is a divorce, a fish dog, a lost shotgun and even a look into the future when eating might be outlawed.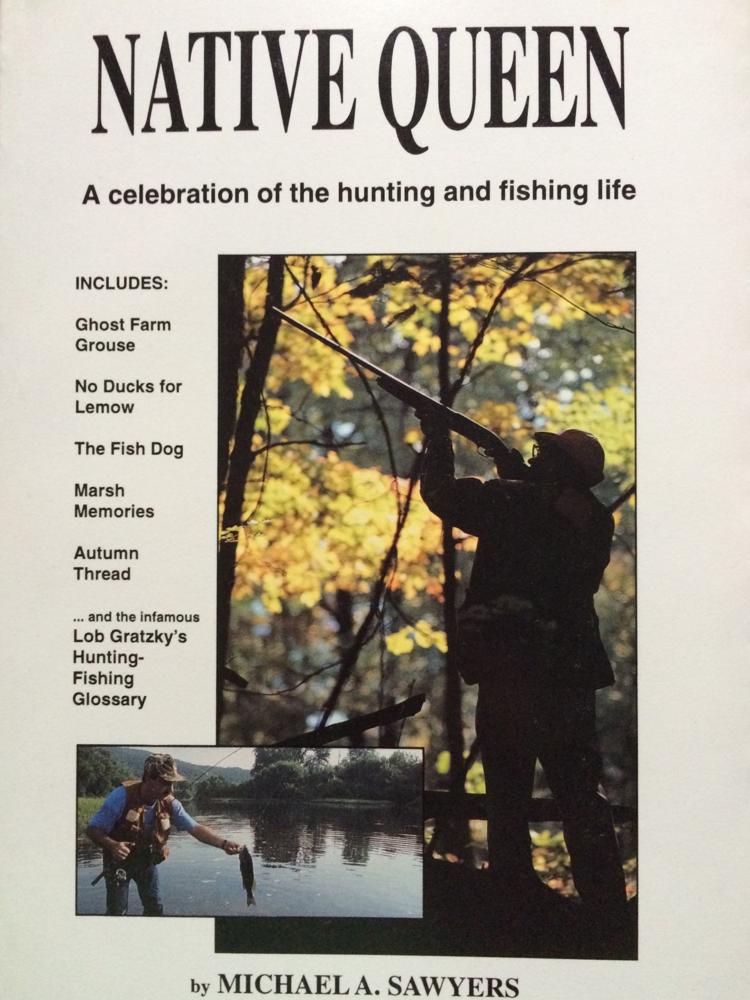 And, of course, there is the Native Queen, a trophy brook trout living in a Pendleton County, West Virginia, mountain stream.
My favorite chapter is "Ghost Farm Grouse," about a trip I took, so to speak, into the mountains of Grant County, West Virginia, with Hank Williams Sr. You'll find some CTN references in that one dating back a few decades.
The book is available at the newspaper's business office, 19 Baltimore St., by calling (301) 722-4600, or clicking here. 
#MdBears2017 https://t.co/C7HzDzwQF7

— Mike Sawyers (@CTNMikeSawyers) November 5, 2017
#MdBears2017 Since bear hunting returned to Maryland in 2004, hunters have checked in 1,056 bears. 131 were harvested this year pic.twitter.com/gwzrKTpF5l

— Mike Sawyers (@CTNMikeSawyers) November 5, 2017
When hunting in real cold weather don't wear long john bottoms backwards. It makes the search more difficult. 😱

— Mike Sawyers (@CTNMikeSawyers) November 5, 2017