Lead singer and guitarist for The Black Keys to play DelFest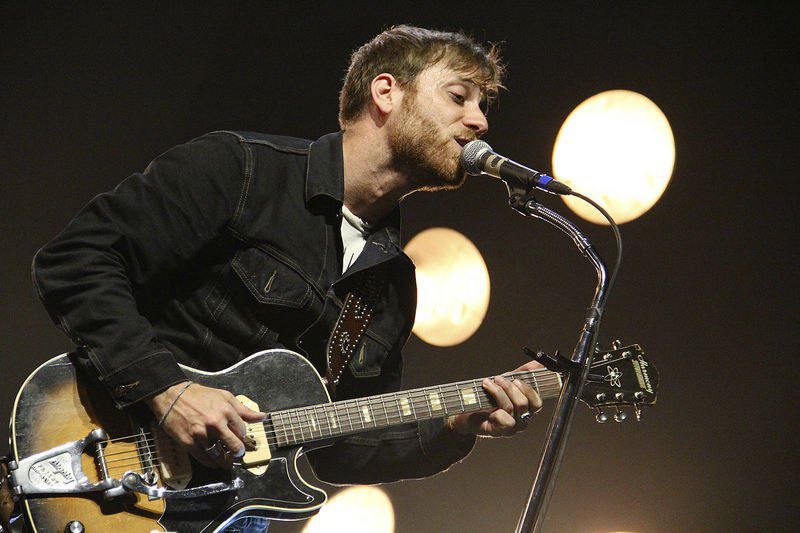 CUMBERLAND — Dan Auerbach of The Black Keys will be joining Del McCoury on stage for the 10th annual DelFest on Memorial Day weekend.
News of Auerbach's appearance was released this week on the website DelFest.com.
The four-day bluegrass and Americana music festival will be held May 25 through 28 at the Allegany County Fairgrounds.
Auerbach, the Keys' lead singer and guitarist, will join McCoury on stage for a special Thursday set billed as "The Del McCoury Band and Friends." Also part of that performance will be the Preservation Hall Horns, songwriter Ronnie Bowman and Jon Fishman of the band Pfish.
Bowman, formerly of the Lonesome River Band, is an award-winning vocalist and songwriter. His songs have been recorded by numerous bluegrass and country stars, including Lee Ann Womack, Kenny Chesney and Chris Stapleton.
Del McCoury Band and Friends will go on at 10:15 p.m. on May 25.
DelFest has traditionally opened with a Thursday afternoon soundcheck from the Del McCoury Band at 4:45 p.m. The loose format of the soundcheck — which often featured songs not normally played by the band — had become a favorite of DelFest fans.
To accommodate the special Del McCoury Band & Friends set at 10:15 p.m., the McCoury family has decided to keep the soundcheck set, but move it up to 3:45 p.m.
In a press release, McCoury said, "We will give the fans what they want."
Auerbach is a fan of bluegrass and became friends with the McCoury family after moving to Nashville were the McCoury family lives.
Stars have been lining up to take part in the 10th anniversary celebration. Already on the schedule are Dierks Bentley, Marty Stuart, Chris Thile— of The Punch Brothers — and Bela Fleck, and Government Mule with Warren Haynes.
For more on DelFest, including daily lineups and ticket information, visit DelFest.com.