Medical cannabis prescriptions filled, finally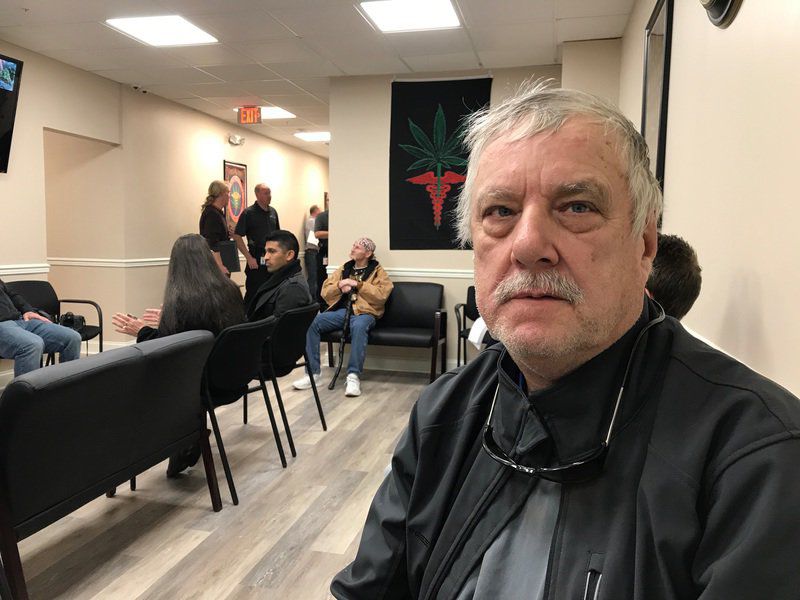 CUMBERLAND — With delays plaguing the process up until the last minute, scores of people filled the waiting room at the Allegany Medical Marijuana Dispensary on Friday to receive the first prescriptions of medical cannabis.
Excitement filled the air as patients waited to receive their order. However, as has become standard with Maryland's medical cannabis industry, patients were forced to wait as shipping trucks were delayed as they made deliveries across the state.
Friday marked the first day for the sale of legal medical cannabis, which was legalized in Maryland in 2013. Although only 10 dispensaries are open at this point, delivery of the product was slow.
Officials with the Allegany Medical Marijuana Dispensary, 100 Beall St., were initially told the shipment would arrive at 11 a.m. Then it was pushed back to 2 p.m., then 4:30 and then later again. 
With the dispensary supposed to close at 6 p.m., Mark Van Tyne, general manager, spoke to the crowd at 5:05 p.m.
"Our delivery has been delayed," said Van Tyne. "We are not going to get a delivery of product until 7 or 7:30 p.m. What we don't know is how long it will take to get it into our inventory system so we can distribute that product to you. If you folks that are here want to stick the course out with us, we are fine with that. Unfortunately, it is not our fault."
One patients said, "OK, but where are the donuts?"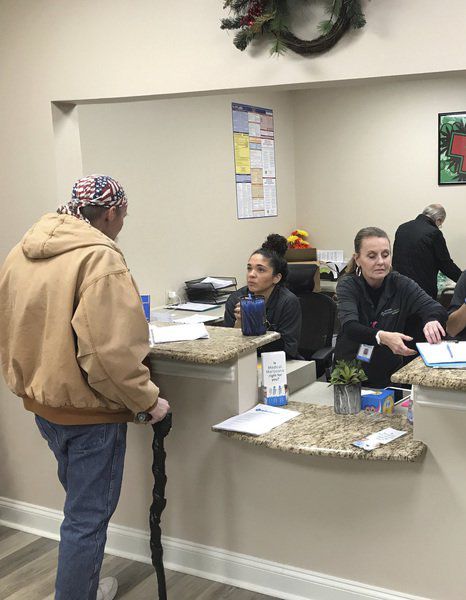 George Merling, one of the three owners of the dispensary, left to fulfill that wish and returned with donuts and cookies for those who waited. He said about 25 people preferred to wait to get their prescription filled.
The rest of the patients said they would return Saturday. The dispensary is open 10 a.m. to 3 p.m. on Saturday.
Robert Elliott of Cumberland was waiting for his order.
"I'm a Vietnam (War) vet," said Elliott. "I have PTSD. For me, it helps relax me and it takes away the anxiety and depression."
Elliott said he was in Vietnam in 1966 and 1967. He is currently on disability.
"I'm glad that it's finally here. I take six pills a day. I'm hoping to cut back. So I'm very happy about this. I don't think anyone wants to go to the black market."
Bruce Ruth, also of Cumberland, was hoping to get his prescription filled Friday.
"I want to get away from the chemicals and use something natural," said Ruth. "I have seven broken bones in my leg. I have problems with my back and with anxiety and being hyperactive."
Merling said the delays are frustrating, but he is happy medicine is finally in the pipeline. 
"It's been a long way coming," said Merling. "A lot of heartache and disappointments, but it's here. We are selling the products. The product right now is limited until all the growers come online. We aren't expecting a steady flow until late January.
"These people (patients) have problems and we have solutions for their problems. I also expect the opioid use would go down 30 percent. That is what the statistics tell us."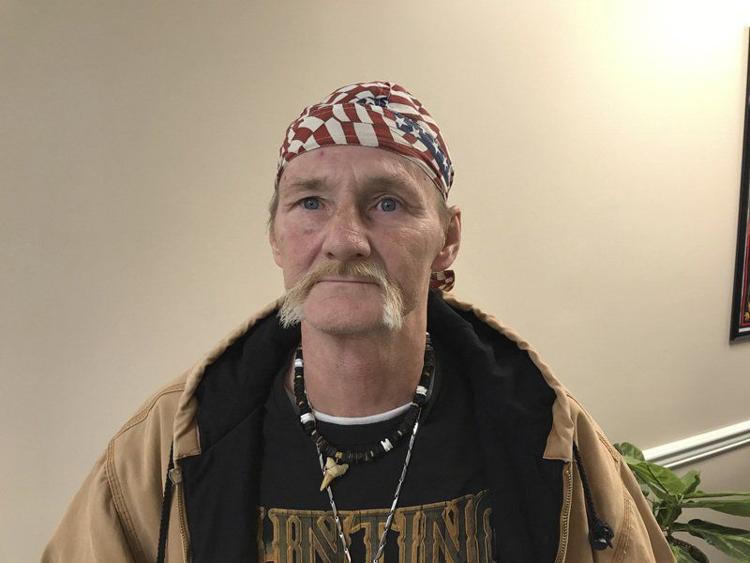 Ruth said the medical cannabis industry is a win-win for Marylanders. He agrees it can replace opioids in some cases.
"It's been a slow process," said Ruth, "over the years, it would have saved lives. You might not have had some of these overdoses.
"It's also creating jobs. Look at all these people working and all the benefits to the economy."
Ruth said he hopes cannabis is a healthier choice.
"If I can get away from chemical (medicines) I hope I can live longer," said Ruth. "I worry about my kidneys and my liver. I don't think it (medical cannabis) will hurt me like that."
Follow staff writer Greg Larry on Twitter @GregLarryCTN.