More Maryland bears killed on highways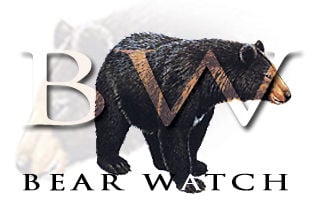 The two most recently confirmed road-killed bears in Maryland happened in Washington and Garrett counties.
On Oct. 4, on Interstate 68 at Sandy Mile Road in Washington County, a small bear died. The animal was so badly hit that gender and weight are not available.
The 160-pound bruin died on state Route 560 near Gorman on Sept. 26, bringing the statewide total thus far this year to 29, according to an unofficial count maintained by the Cumberland Times-News.
To report bear incidents in Garrett County, call the Wildlife & Heritage Service at 301-334-4255. In Allegany County call 301-777-2136.
••• #MDBEARS2017 •••
We're getting there @MattJones1829 #Rut #Backstraps @scottpratt80 pic.twitter.com/uouHmAHAha

— Mike Sawyers (@CTNMikeSawyers) September 27, 2017
My hometown. As kids we played pickup ball games on the hospital grounds. #Gothic https://t.co/eQI3HfyXtt

— Mike Sawyers (@CTNMikeSawyers) September 26, 2017
Watch out for nuts in the @wvdnr woods this year https://t.co/GxFBBYOQuW pic.twitter.com/uNtVQ2elfm

— Mike Sawyers (@CTNMikeSawyers) September 26, 2017