UPDATED: Mount Storm woman and her store will appear on Outdoor Channel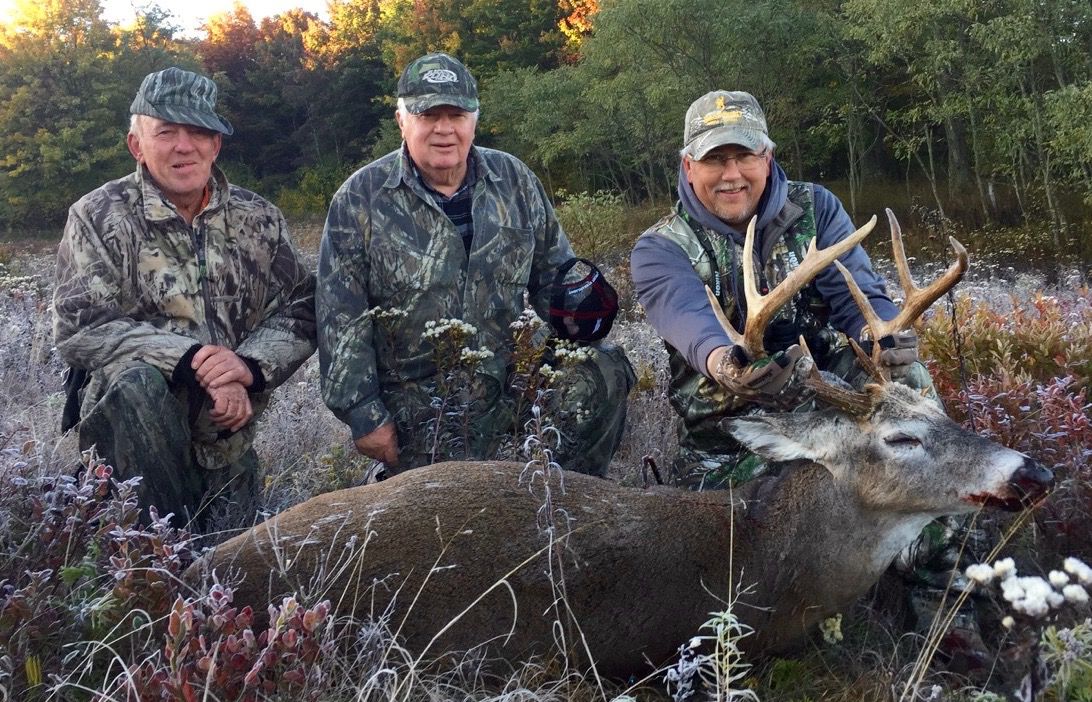 MOUNT STORM, W.Va. — The proprietor of a Mount Storm sporting goods store will appear in an upcoming episode of Drop Zone, a hunting show on the Outdoor Channel.
"I stop in to see Tammy (Hipp) every time I come back to West Virginia to hunt," said Jud Kuhn, co-owner of the popular show.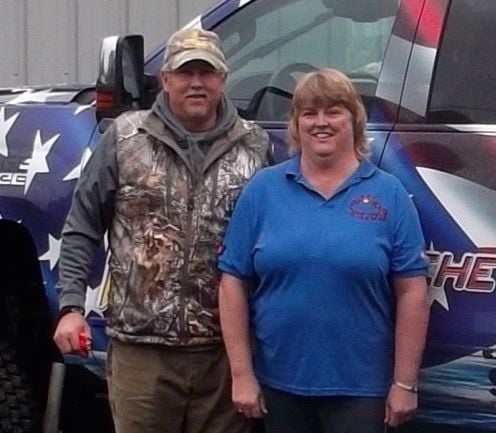 Hipp appears twice in the show - first when Kuhn buys his hunting license and again when the buck is checked in.
Hipp's store is G&T Sports Plus, LLC and, coincidentally, is on Kuhn Mine Road.
Kuhn returns to the Mountain State each November for the buck firearms season and hunts with relatives on leased land near Bismarck in Grant County.
Kuhn, who also owns Jud Kuhn Chevrolet in Little River, South Carolina, decided to visit in October 2016, however, and used his crossbow to bag a nice 9-point buck.
"I don't appear as a hunter in all the shows," Kuhn said via telephone Friday morning. Co-hosts Greg Zipadelli and Hal Shaffer do, however, and in the Mount Storm episode have fun referring to Kuhn as "Shoot Too Soon Kuhn."
The West Virginia hunt, according to Hipp, will air on:
• Wednesday, Aug. 30, 2 a.m. and 11 a.m.
• Sunday, Sept. 3, at 11 a.m.
The show begins with a hunters' rap song.
Kuhn was born in Elkins and later moved to other locations when his father, a meteorologist with the National Weather Service, was transferred.
He graduated from high school in Charlotte, North Carolina in 1982.
"People will like this show because it is all about hunting with family," Hipp said.
Indeed, during the Friday interview, Kuhn repeated words that will be heard in the show about how the real trophies from a hunt are not the animals, but the people with whom you share the experience.
While Kuhn and his uncles, William Kitzmiller of Bayard and Paul Knotts of Bismarck, move across the mountain, the screen shows old photographs of family members who have died.
The wind turbines that are so evident on the Allegheny Front can be seen often during the telecast.
Kuhn's automobile dealership was a sponsor for Drop Zone for three years.
Five years ago, Kuhn became a co-owner with Zipadelli. He is also the operations manager.
"Hunting for TV is different," Kuhn said. "You don't choose when to shoot. The cameraman does."
••• #mdbears2017 •••
Va. man attacked by bear on his own porch https://t.co/FxhRjQXlLC pic.twitter.com/CMrDAXALxK

— Mike Sawyers (@CTNMikeSawyers) August 17, 2017
Elmo says you will love "Native Queen, a celebration of the hunting and fishing life" by his buddy Mike Sawyers https://t.co/R9kVuqX5PU pic.twitter.com/DlPga9Vk5C

— Mike Sawyers (@CTNMikeSawyers) August 17, 2017
Here are my thoughts about Charlottesville and punks https://t.co/5pr7FIFlQN pic.twitter.com/q2aMOFDdZq

— Mike Sawyers (@CTNMikeSawyers) August 16, 2017