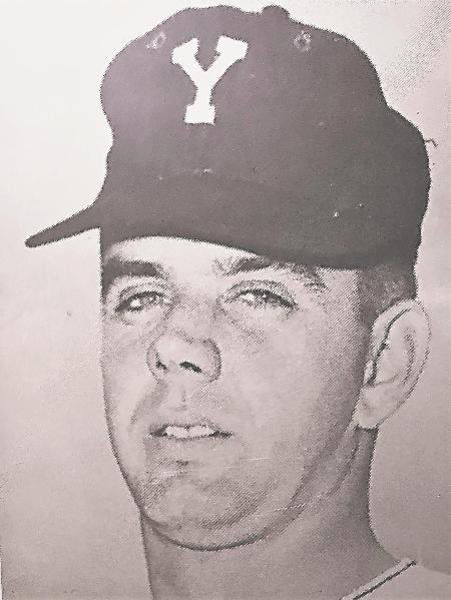 Every sports fan, particularly the male sports fan, has something he holds true to his heart that he considers to be his heyday — his own personal golden age of sport, when everything was new, when everything was the clearest, when everything was larger, and when everything was the best it had ever been, or ever will be again in the history of recorded time.
Ninety-nine percent of the time, of course, that golden age comes from the youth of the sports fan, when we saw and experienced everything with wider eyes, with wonder and with 100 percent belief.
That would certainly be the case for me, as I recall everything I saw in those days to be the best I had ever seen or will ever see again.
For instance, the 1966 Baltimore Orioles, the 1960s Baltimore Colts and Green Bay Packers ...
The Boston Celtics.
Any Fort Hill-Allegany game (any sport).
Who had anything better than the Dapper Dan Dinner when it was at St. Mary's? The ACIT when it was at Allegany? Or best of all, how about being able to march through downtown in the Memorial Day Parade with my teammates from the "mighty Reds" (we were 1-17 our first year) and the rest of the Dapper Dan Little League teams?
You can't beat it. In fact, nobody can touch it. Yet there was something else we had here in the Cumberland area, something else we've always had here that, even now as an older guy, I know for a fact was better than anything that had ever existed before, since, or ever will again. That would be our fast-pitch softball.
Growing up I attended fast-pitch softball games at Taylor Field (refurbished and renamed Cavanaugh Field in the early '70s), Stitcher Field, PPG field, Post Field and sometimes Penn Avenue when my father played in the Rocking Chair League, first for the Elks, and then for the VFW.
Our biggest rivals were the Moose and the Kelly Springfield. My favorite player, much to the chagrin of the old man, was the VFW's Bobby Mundeno. But, of course, it is called fast-pitch softball for a reason, and that is the entire point.
The pitchers in the Rocking Chair League were central to everything, and to us kids, they were the stars. The entire game then, as it does today, begins, exists and ends with the pitcher. And in those days, we marveled at the likes of the legendary Junior Brelsford, Bill Kenney, Art and Lee Raygor, Ed Cecil and the VFW's own Tom "Frosty" McLuckie (Tom's daughters Allison and Sharon were known as Little Frosties).
As I remember it, Bill Kenney was about as good as it got. But then came along this hotshot team from the City League (under 30), the Walter N. Yoder Plumbers, and they had a pretty good pitcher, too. His name was Bill Price.
No pitcher, whether Yoders was in the City League or, later, when they were in the Rocking Chair League, was bigger, better or larger than life than the great Bill Price, who, in my lifetime as a sports fan was, without question, the best there ever was to do what he did.
And what he did was pitch a softball so nobody could hit it, or at least make them hit it to where he wanted them to hit it.
The only thing I know about fast-pitch is that nobody could seem to hit Bill Price's ... at least very often. This large man with the crewcut, who looked as though he should be playing on the '60s Green Bay Packers offensive line with Fuzzy Thurston and Jerry Kramer, could flat-out bring it. More than anything, he won.
To us, softball pitching meant Bill Price. The King and his Court? Who needed them? We had the best right here in Yoders and the great Bill Price.
He didn't appear to say much when he played. Maybe he did, but, regrettably, I didn't know him. My friends and I, though, watched him. We watched his every move when he pitched. And for that matter, we watched his every move when he hit, because he was one of the best hitters around.
But, you see, Bill Price didn't have many moves. He didn't appear to be very demonstrative. He wasn't a pro that we knew of, but he sure did carry himself like one.
Here's my best. Is yours good enough?
It rarely was.
You know the saying, "Young eyes are watching?" Well our eyes were watching, and Bill Price was a perfect role model for young eyes to see in how to compete, how to handle yourself, good or bad (and there was very little bad), and, no matter which way it went, how to carry yourself as though you had been there before.
He was just so, so good. He was the best we ever saw, And to us he presented what skill, hard work, caring, being a good teammate and being a good leader were meant to be.
I never met the man, and I wish I had, because Bill Price played the game and handled it with a dignity that is rare, particularly when you consider he was likely the best fast-pitch softball pitcher that ever played in these parts. And that, in my opinion, includes the King and his Court.
Initially my friends and I started to go to the Yoders games to have something to do. Once we started, though, we couldn't stop. We made sure to never miss another one down there below the subway at good old Cavanaugh Field, because we knew Bill Price would always give us something to take home with us. We figured he would always give us something to remember, and he did.
In our heyday of sports; in our golden age that will stay with us until our final days, Bill Price was an enormous fixture. To those of us who saw him play, compete and win, he is a legend. He was an icon of the sporting times here.
But again, he never gave the impression that he ever wanted to be that. It seemed as though he just wanted to have some fun with his buddies and compete like hell.
Well he certainly did plenty of both. But he and that Yoders gang, that will remain a band of brothers until the last man is standing, played a big hand in our growing up around here and becoming sports fans.
And I think I speak for my friends here, and for sports fans of our generation, when I say we could never be able to thank them, or Bill Price enough.
Mike Burke is sports editor of the Cumberland Times-News. Follow him on Twitter @MikeBurkeCTN.
•••
Remembering the great Bill Price. Sunday column: https://t.co/EH6FdbpixB

— Mike Burke (@MikeBurkeCTN) September 17, 2017
Final score: Keyser 21, Weir 18 #CTNFF

— Mike Burke (@MikeBurkeCTN) September 16, 2017
Final score: Southern 23, Catoctin 0. #CTNFF

— Mike Burke (@MikeBurkeCTN) September 16, 2017