4-4-20 COVID-19 daily state, local numbers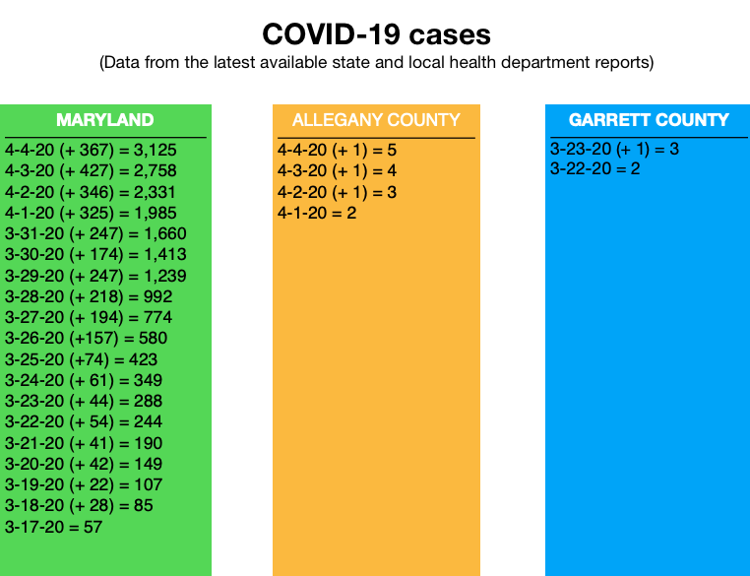 CUMBERLAND - Rex W. Burton, 85, of Cumberland, passed Sunday, Aug. 2, 2020, with his family at home. Scarpelli Funeral Home, P.A., is assisting the family.
FROSTBURG - John C. Richmond Jr., 88, of Frostburg, passed away Saturday, Aug. 1, 2020. He was cremated in accordance with his wishes.