Allegany County will soon implement a new treatment option for people who overdose on opioid-related drugs. The program will be the only one of its kind in Maryland.

The county this month is launching the Drug Abatement Response Team program. 
DART is designed to place a person into treatment within 24 hours after they suffer an opioid-related overdose.
The program for now will be available only to Cumberland residents. If successful, it could expand.
"If you want help, we will get you to the health department or get you evaluated at the health systems and they will develop a plan for you," Cumberland Police Capt. Greg Leake said.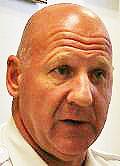 Currently, when someone overdoses on an opioid, a first-responder administers naloxone — a medication designed to rapidly reverse the impact of the drug.
Whether the individual regains consciousness, the first-responder must accompany the victim to the hospital and sign an emergency petition that renders the person unfit and allows medical personnel to stabilize them.
Afterward, the person is free to leave the hospital.
Under the DART program, within 24 hours of that release time, a crisis counselor from the Western Maryland Health System and a Cumberland police officer will arrive at the survivor's residence and offer the individual a chance to seek treatment for their drug addiction. 
If applicable, an official from the local probation or parole office will also attend the home visit.
If the individual is willing to accept help, a police officer will take them to a local treatment facility.
"We are thinking outside the box to try to deal with this issue," Leake said. 
"We look at small victories," he said. "If we can help one or two (people) … we'll keep doing it."
A county Safe Streets Program grant — secured by the Governor's Office of Crime Control and Prevention — will fund the DART initiative.
Allegany County implemented the Safe Streets Program in 2012 to address high incidents of violent crime in Cumberland and surrounding parts of Allegany County.
The Cumberland Police Department formed the Cumberland Safe Streets Coalition and established a governing structure to operate the program. 
More recently, the Safe Streets program has placed a higher focus on the local heroin problem because of the relationship between the drug and violence. 
Within the first 21 days of 2017, Cumberland police dealt with three drug-related shootings in the city.
When they're not responding to a crime or trying to revive a heroin overdose victim, police investigate potential drug dealers, who are typically transient.
"Someone from Baltimore City can come up here and bring a load of (heroin)," Leake said. "They can spend about a week or two here and unload all of that."
Years ago, police would identify a residence with suspected drug activity, build an investigation and conduct a raid.
But heroin changed that.
"(Drug dealers) don't own a house that they are going to stay in for years and sell out of it like they used to," Leake said.
"You may be watching the house they're in, then … they're gone," Cumberland Police Lt. Brian Lepley said. "It's empty and you are back at square one again."
What's the reason drug dealers come to Cumberland to work? 
Economics.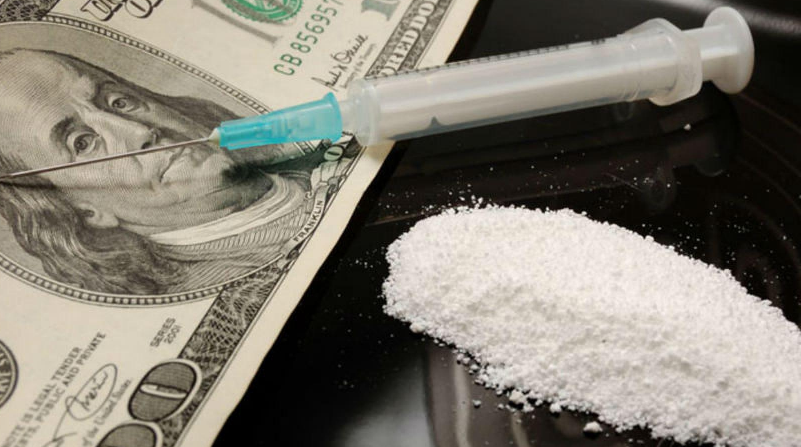 A gram of heroin in Baltimore City costs about $40. In Cumberland, the same amount of heroin can sell for as much as $160, police said.
Cumberland police hope that by sharing information with other law enforcement units throughout the state, they can reduce the local heroin supply.
"To make it simple … we're trying to cut the head (off) the snake," Charles Goldstrom, an investigator at the Allegany County state's attorney's office, said.
••• #cumberlandheroin •••
Edited by:
• Teresa McMinn, Cumberland Times-News Digital Editor, tmcminn@times-news.com, 301-707-9673 (mobile)