A couple weeks ago, about the worst residential problem Bryan Hochstein faced was whether his neighbor would power on a noisy leaf blower too early in the morning. That all changed recently, however, as he watched someone overdose on heroin in a building he co-owns.
Hochstein, 51, who lives in North Carolina, and his business partner, a Virginia resident, roughly three years ago bought 11 Columbia Street in Cumberland.
"It's a neat building," Hochstein said.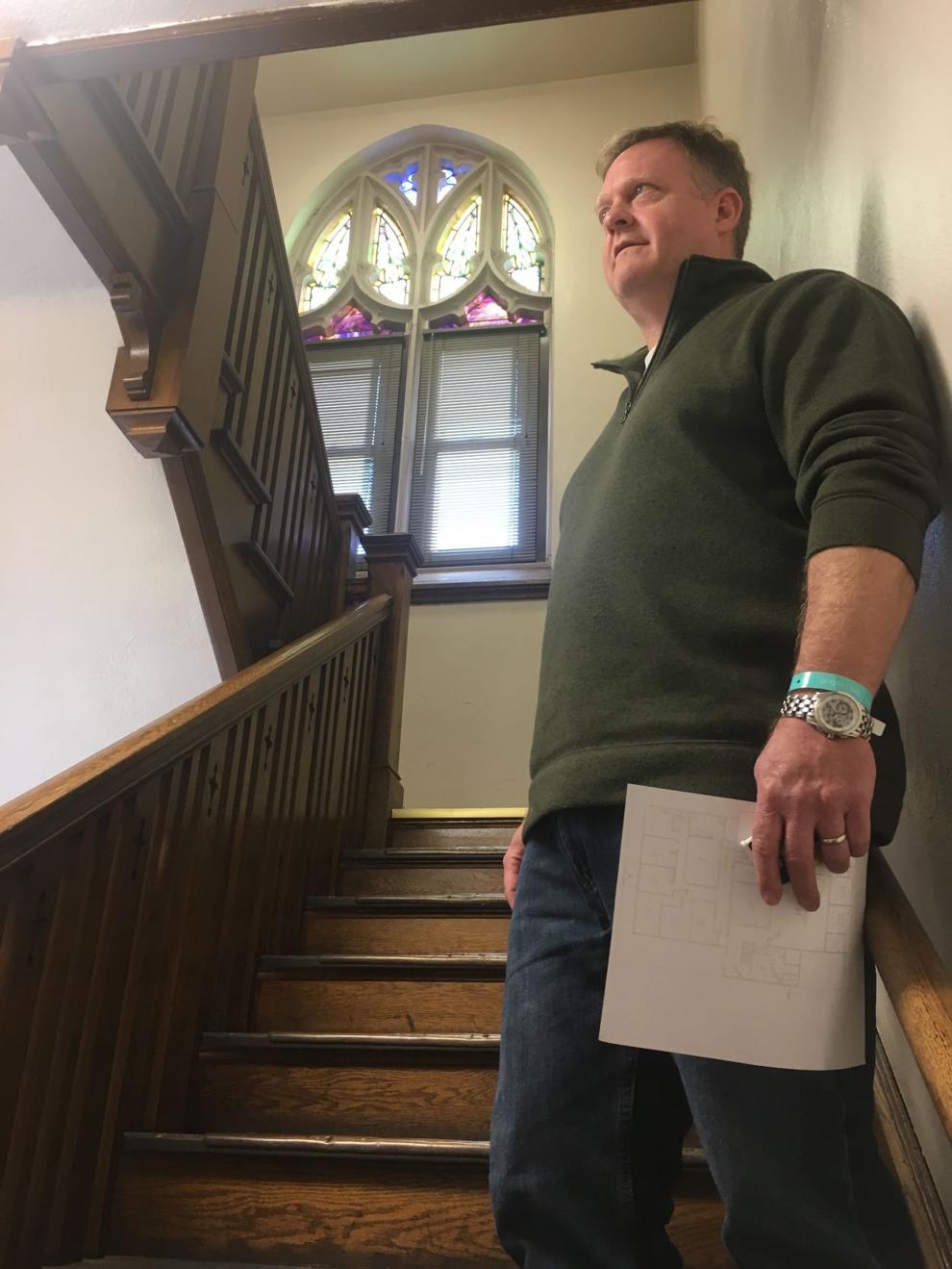 The property had been listed on an auction website and the partners felt the area would make for a good investment. 
"It's a beautiful city," Hochstein said. "The drive up is amazing for me."
The nearly 20,000-square-foot building, constructed in the mid-1920s, has 25 rooms that could be rented in a layout similar to a college dormitory with shared bathrooms and kitchens.
The partners — former owners of a software business they sold to an international company — initially rented the units to students from Allegany College of Maryland. 
"We invested a lot," Hochstein said of improvements to the structure that include a new $50,000 roof.
The venture proved safe and profitable, until heroin showed up at the door.
Caught on camera surveillance
Recently, Hochstein emailed Cumberland Mayor Brian Grim and other city officials a letter that includes a link to a compilation of videos from a camera surveillance system he added to the building about a year ago.
"They are of an overdose that occurred almost (two) weeks ago," Hochstein wrote. "It's a bit disturbing, but also provides a glimpse into what transpires when 911 is called to respond to an overdose."
The videos show the following, Hochstein describes:
• On January 10 at around 5 p.m. two men come in to see a tenant at 11 Columbia Street.
• One of the visiting men overdoses on heroin and the other men drag his unresponsive body into a common area.
• A third man sees the activity and calls 911.
Hochstein also wrote, the video appears to show the men who dragged the body planting drugs on the unresponsive man. Additionally, nine first responders arrive to revive the man and escort him from the building.
"The man who overdosed in 11 Columbia Street on January 10th died (two) days later of a heroin overdose," Hochstein wrote.
His letter also included:
"Once we get them out of our building, they'll still be on your streets. I'm writing you in hopes that you take this seriously. It needs a new strategy and steps need to be taken to get your city back. The current model is failing!"
The heroin epidemic 'needs a different fix'
After watching the videos, Hochstein wanted the men — who were captured on surveillance during the January 10 incident — arrested. 
However, he said police told him the Maryland Good Samaritan Law limits police powers.
According to the state's Health and Mental Hygiene department:
The Maryland Good Samaritan Law​, effective October 1, 2015, "provides protection from arrest as well as prosecution for certain specific crimes and expands the charges from which people assisting in an emergency overdose situation are immune." 
The site further states:
"If someone calls 911 in an effort to help during an overdose crisis, or they are experiencing an overdose, their parole and probation status will not (be) affected, and they will now not be arrested, charged, or prosecuted" for: 
• possession of a controlled dangerous substance​​
• possession or use of drug paraphernalia 
• providing alcohol to minors
Under the law, no one in the video will be charged, Hochstein said, but because the overdose victim in the video died a mere two days later, he questions the law's effectiveness. 
"Truthfully the law needs an update … to provide some type of recourse, some type of action to hold people accountable," Hochstein said.
"It's not serving the addict at all," he said. "There's an epidemic … and it needs a different fix."
From anger to empathy
Shortly after he sent that letter, Hochstein was in Cumberland to inspect the Columbia Street building for maintenance needs and planned to meet with local police to discuss the city's heroin problem.
He left his concealed weapon, which he can carry into states such as Virginia, at home. Because of Maryland laws, he substituted that mode of protection with his daughter's field hockey stick when he visited the Queen City, knowing he might have to deal with the eviction of disgruntled squatters.
The situation left Hochstein, a self-described spoiled brat born and raised in Connecticut who now lives in a "sheltered area," feeling frustrated, angry. He wanted answers from Cumberland officials and police as to why the problem persists and can't be remedied quickly.
That changed last week when he was inside his Columbia Street building and one of his tenants overdosed on heroin.
A relative of the victim arrived at the scene and used an emergency treatment to help counteract the overdose.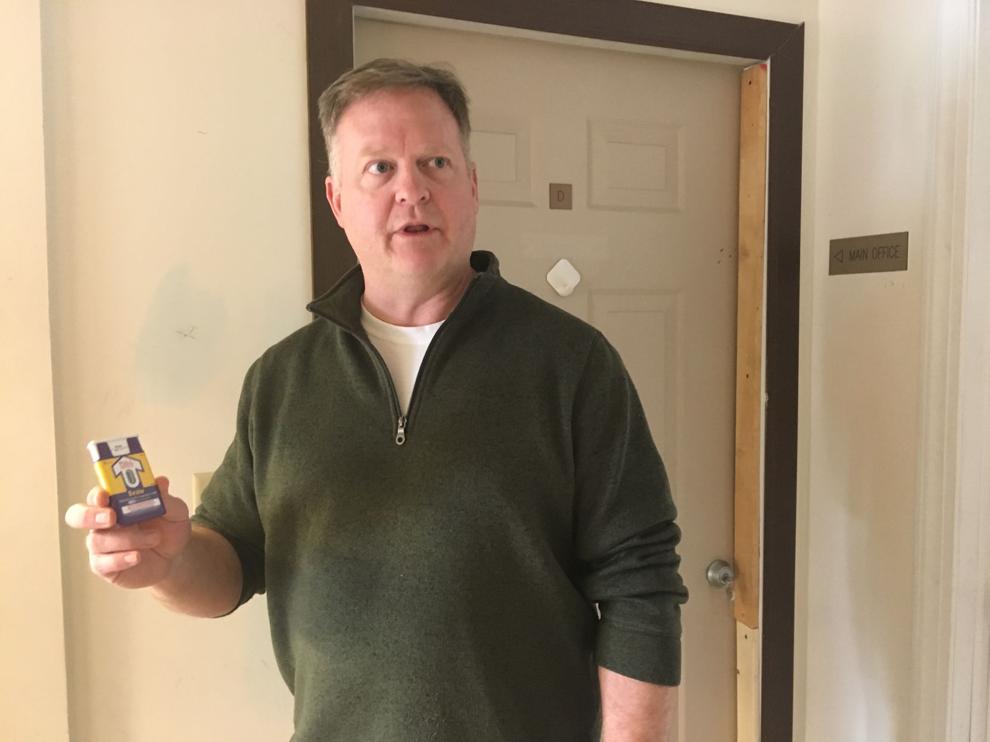 "He was revived at the hospital," Hochstein said. 
Hochstein said the experience changed his perception to include empathy for first responders taxed with trying to save the lives of folks who senselessly overdose on heroin.
"The police are overrun here," he said.
"They grieve," Hochstein said of first responders in such situations. 
"This is real life," he said of seeing first-hand the power of heroin addiction. "It was elsewhere. Now it's here."
Hochstein, the father of three children ages 10 to 17, said heroin prevention should start in elementary schools.  
Moving forward
"This property is essentially worthless," Hochstein said of the rental building in its current state.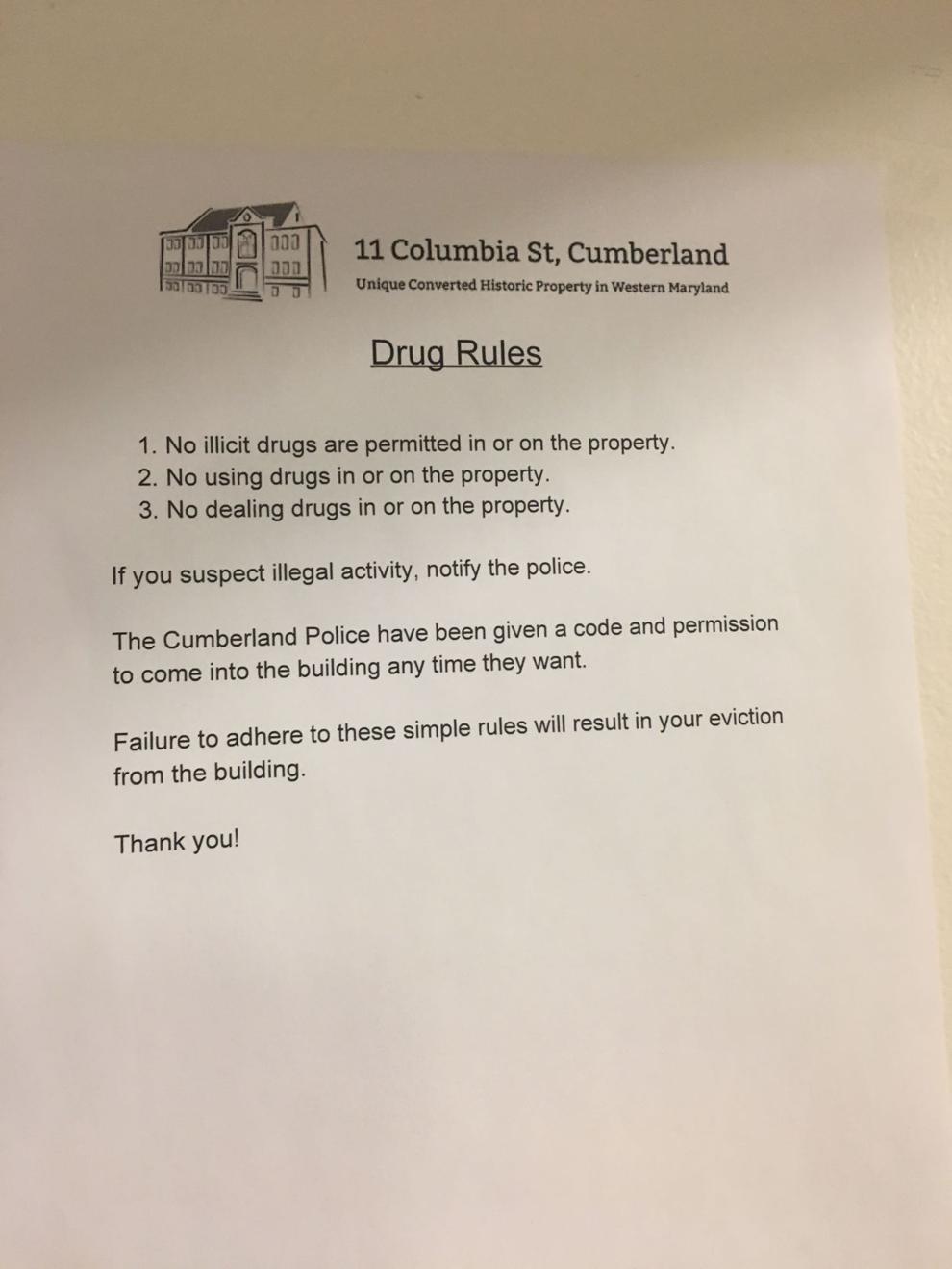 However, he remains optimistic he can save the structure and grow his investment after the eviction process is complete, repairs and updates are made and new tenants move in.
Strict rental requirements will be fixed and each tenant will be required to front a security fee for a key card — that can be deactivated by property management officials remotely if necessary — to enter the building, he said.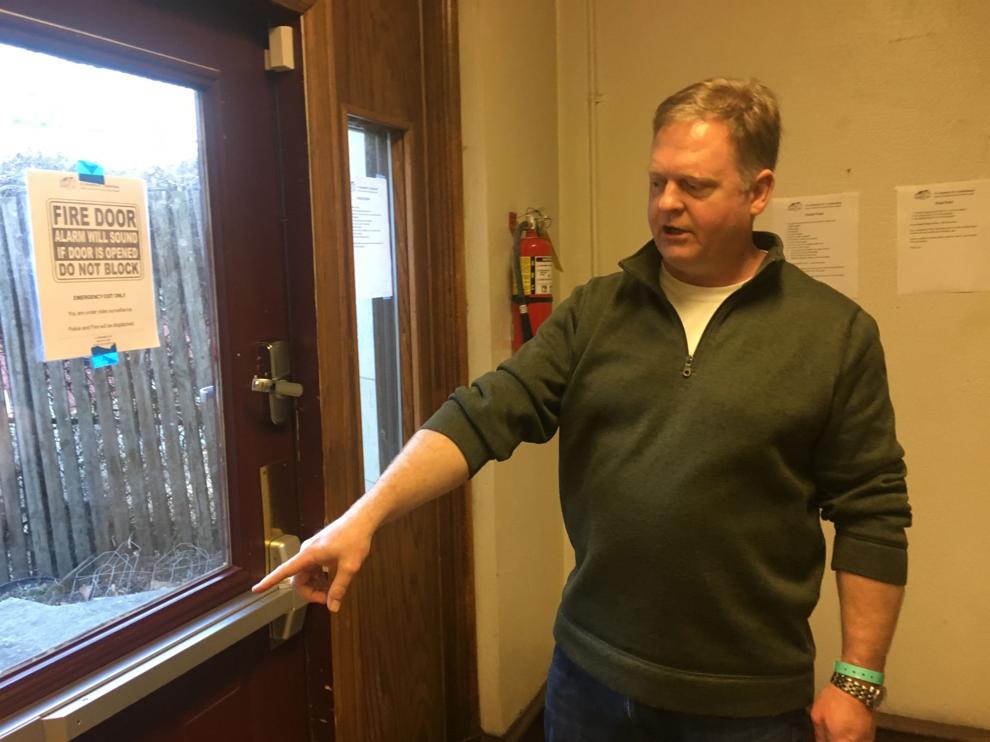 "It's gonna be safer," Hochstein said. 
"I'm getting past my problems," he said. "I can see the light at the end of the tunnel."
Opioid addicts, however, won't likely have such a view of the future.
"If you're gonna try heroin, you might as well just put a gun to your head," he said. 
••• #cumberlandheroin •••
• Teresa McMinn is the digital editor at Cumberland Times-News. Email her at tmcminn@times-news.com, call/text her at 301-707-9673 and follow her on Twitter.
• Heather Wolford is a reporter and staff writer at Cumberland Times-News. Email her at hwolford@times-news.com, call/text her at 240-362-3079 and follow her on Twitter.