CUMBERLAND — Eighty percent of criminal cases have some connection to substance abuse, Allegany County Circuit Court Judge Jeffrey Getty said.
Theft and narcotics possession are the most common types of cases and a sign the defendant is breaking the law to sustain a substance abuse issue.
As long as the addiction persists, so will the criminality.
Getty said many defendants steal from their families, and the toll stretches deep.
"It's corrosive ... eats the community on an emotional level," he said. "Say someone steals their grandfather's gun collection, now the grandfather has to come in and say he's been the victim of a crime and his grandson did it. That's hard."
Other addicts sometimes initiate theft schemes. 
"I don't know how many of these cases come out of Wal-Mart and Lowes," Getty said.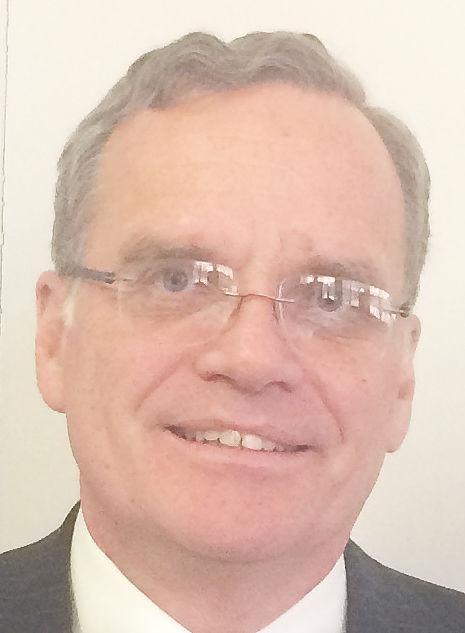 Sometimes addicts steal costly items from the local stores and return them for store credit - which they sell for cash to buy drugs.
Getty said addicts have also stolen and sold pricey text books, which can be worth hundreds of dollars, from area colleges.
Those practices can make the courtroom seem to have a revolving door for addicts who haven't sought rehabilitation.
But a pilot drug court program, launched in December 2015 by Getty via the Allegany County Circuit Court, offers addicts a route to treatment.
If even half of drug court participants succeed, 100s of criminal cases for public defender's office would be eliminated. #cumberlandsheroin

— Teresa McMinn (@teresamcminn1) March 8, 2017
"We are going to provide resources for (addicts) to move out of the life they're in (and) into recovery" Getty said.
Rather than handing out convictions, drug court offers addicts a clear road to recovery and a chance at a better life, he said.
According to Getty, in a traditional court room, sentences are given out and an individual is put on probation or parole with the provision of staying clean and sober.
"What we've done for the last past 25 years is say, 'Good luck,'" Getty said. "It's really no surprise when these folks come back."
State's Attorney Michael Twigg said four out of 10 people participating in the Frederick County Drug Court Program will not graduate.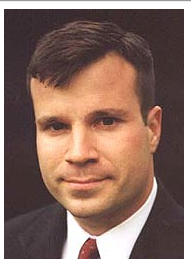 However, of the folks who do graduate, only 17 to 20 percent will find themselves back in criminal court.  
"Compared to a recidivism rate of someone who doesn't go through a program like this ... that's a remarkable turnaround," Twigg said.
"If the drug court can prove to run someone through the system and then have them be a productive member of society, and not have them go out and re-offend, then that has achieved the goal of what the drug court is trying to do," Twigg said.
Allegany County Assistant Public Defender James Elliott represents drug court defendants.
Most of Elliott's clients are awaiting court appearances for four or five different criminal charges, but some drug court applicants have been charged with up to a half-dozen.
If just half of individuals succeed in drug court, this will eliminate hundreds of criminal cases for the county's public defender's office, he said.
"It's well worth the long-term investment," Elliott said. "It will save time and money throughout the criminal justice system and, most importantly, these people's lives."
But recovery for an addict is a challenge.
"That's why they can't do it on their own," Getty said.
As long as the addiction persists, so will the criminality. Drug court could save lives and money https://t.co/ftlWC6hyVg #cumberlandsheroin pic.twitter.com/PUNdXVPLz4

— Teresa McMinn (@teresamcminn1) March 8, 2017
Like many jurisdictions in Maryland, the drug court pilot program is based on a community partnership.
In addition to the Allegany County Drug Court officials, members of the county's circuit court, public defender's office, health department and parole and probation division — plus the state's attorney's office — guide defendants through the intensive 18- to 24-month program. 
The same organizations also help fund the program. 
"Right now, we are stretching existing resources in order to operate the drug court program," Getty said.
While the pilot program is over a year old, participation rates are low due to a lack of funding.
"We really need to get grant funding because we need to bring in some additional assistance," Getty said. 
Moreover, no one has graduated from the program because it's still relatively new.
Currently, the pilot includes seven defendants facing theft or narcotics possession charges. 
If awarded state funding, officials hope to see at least 30 participants in the program.
Getty said the grant application is soon due and he will know by mid-summer if the grant is awarded.
Each potential participant must apply and be accepted into the drug court program. 
Drug courts will not accept anyone charged with acts of violence.
Narcotics distribution is still a highly debated issue within drug courts and many people believe felony level narcotic distribution charges should disqualify individuals from entering the programs.
At this time, no one in the county drug court pilot is facing felony distribution charges.
When someone is selected as a drug court candidate, they must agree to participate in a drug treatment program.
The state's attorney will then place the individual's charges on stet docket, meaning the charges are ignored by the state until the individual completes the conditions placed on him or her by the court.
If an individual completes drug court, the charges will likely be dropped.
However, some individuals have "significant histories," Elliott said
"Some of these people ... quite frankly wouldn't lend themselves to the idea of the charges ever being dismissed at the end of the day," Elliott said. 
The goal, though, is to keep them out of jail 18 months down the line, Elliott said.
Allegany County is one of few counties in Maryland without a permanent drug court.
Getty's pilot program has three phases. 
"This is not a diversionary program," Twigg said. "This is a very regimented and detailed and intensive program that someone is going to have to go through."
Phase 1: 
• Participants are subject to random urinalyses multiple times a month.
• They must report to Getty's drug court each week.
• Participants are required to complete intensive outpatient treatment program provided by the Allegany County Health Department at least three days a week for one to two hours each day.
• Participants have a mandated curfew from 8 p.m. to 6 a.m. each night. Law enforcement will visit to enforce curfew.
• They must report to parole or probation officials weekly.
• Failing a drug test or other violation can result in a Global Positioning System attachment. According to Getty, several of the current drug court participants have a GPS device due to suspicious behavior. However, failing a drug test is not grounds for failing drug court. Relapse is part of recovery, Getty said.
"Treatment is a progression," Getty said. "Relapse could mean it's time to look at the treatment."
Currently, no drug court participants attend maintenance programs that include drugs such as methadone or buprenorphine.
Due to the fragile stages of addiction recovery, Getty said he refers defendants to private physicians.
While he's not necessarily against maintenance programs, Getty said individuals faced with hundreds of other addicts at local clinics can create a tough situation for those fighting addiction to handle.
Phase II
• After a participant has completed the outpatient treatment program as listed in Phase I, they undergo weekly substance abuse treatment sessions.
• Random drug urinalyses is included.
• Participants must report to drug court every other week.
• Curfew is adjusted to 10 p.m. to 6 a.m.
• Participants face fewer visits with parole and probation officials.
Phase III
• Participants undergo random urinalyses. 
• They report to drug court and probation or parole officials monthly.
• Curfew is adjusted accordingly.
• Participants are not required to have GPS monitoring at this level.
• They must remain in a treatment program approved by members of the drug treatment team.
By that point, participants are maintaining recovery and learning how to cope with addiction.
Getty said folks in substance abuse treatment face "hard realities" such as leaving behind family and friends who might be active drug users, and finding new ways to "celebrate" life.
"Think about it," Getty said. "It's my birthday, what have I always done on my birthday? I've gotten drunk or used drugs. I need to do something different."
Participants are also typically in school or have a job in the third phase.
Of the seven participants currently active in Allegany County Drug Court, four are in Phase I, two are in Phase II and one is in Phase III.
"Despite their addiction, despite their history, the people that we are dealing with are ... good people," Elliott said. "They do have something to offer the community."
••• #cumberlandheroin •••
Edited by:
• Teresa McMinn, Cumberland Times-News Digital Editor, tmcminn@times-news.com, 301-707-9673 (mobile)
• Michael A. Sawyers, Cumberland Times-News Staff Writer and the Outdoor Editor, msawyers@times-news.com, 301-268-0630 (mobile)
Allegany County #Maryland offering overdose victims #addiction treatment within 24 hours https://t.co/Fw72wxwNUZ #treatment #Baltimore #xa

— MarylandRecovery (@PolarisRecovery) March 3, 2017
CUMBERLAND'S HEROIN EPIDEMIC: Drug court could save lives as well as county dollars https://t.co/3n3qvendZC

— CumberlandTimes-News (@CumberlandTN) March 8, 2017
Mapping #ODs in #Cumberland. I think we need to evaluate Church's role in this. Theyre tax free. Contribute! #heroin @CumberlandTN

— #love (@typicalcircle) February 27, 2017
As long as the addiction persists, so will the criminality. Drug court could save lives and money https://t.co/ftlWC6hyVg #cumberlandsheroin pic.twitter.com/PUNdXVPLz4

— Teresa McMinn (@teresamcminn1) March 8, 2017