CUMBERLAND — Opioid addiction often begins with treatment of chronic pain.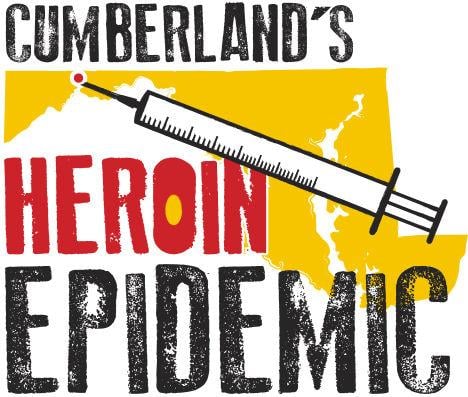 Since 1999, the amount of prescription opioids sold in the United States nearly quadrupled, yet there has not been an overall change in the amount of pain that Americans report, according to the Centers for Disease Control and Prevention's website. 
Deaths from prescription opioids, such as oxycodone, hydrocodone and methadone, have more than quadrupled in the last roughly 18 years, the site states.
Patients who want to avoid such a dependency should find an alternative remedy, a local addiction counselor said.
"The majority of people I see don't start out with heroin," said Ken Stewart, a licensed clinical social worker who specializes in psychiatric counseling. 
Stewart, who lives in Hagerstown, works as an outpatient addictions counselor at the Alternative Drug and Alcohol Counseling Center on Washington Street in Cumberland.
Stewart, who has worked in the addiction industry for six years, said most of his patients start with a legitimate pain problem and are prescribed an opioid to treat it.
After they become addicted to opioids through what he explains as "a process," many patients eventually turn to street heroin.
"It happens really, really fast," he said of addiction. "We are talking days or weeks … not months."
Severe pain can stem from a variety of problems including an auto accident or work-related injury, he said. 
Stewart said sometimes a patient takes more than the prescribed dosage of an opioid and builds resistance to the drug. 
"Let's say you are on five milligrams of oxycodone and it's working for your pain but not well enough, so you start taking 10 (milligrams)," Stewart said. "Your brain cells actually start to grow additional receptor sites for those molecules, so what you are really doing is jacking up your (opioid) tolerance each time you increase your dosage."
Once someone is physically addicted, the withdrawal is "very, very difficult to get through," he said. 
Symptoms of opiate withdrawal include nausea, abdominal cramping, diarrhea, sweating and trouble sleeping.
"You feel like you're going to (die) … your eyelashes hurt," he said.
Stewart said the key to avoiding an addiction is to prevent building an opioid tolerance.
That's easier said than done, however, because opioids change brain chemistry, he said.
"If you are on opiates long enough, they deplete your body's natural ability to create dopamine," Stewart said. "That's the pain, pleasure molecule. So not only is your brain wanting more (dopamine), your body is creating less, so that's how tolerance and addictions happen from a physiological and biochemical standpoint … It's a vicious, vicious thing."
Following that scenario, when the prescription is gone, a patient might buy illegal "street" pills to avoid feeling ill, he said. 
"They very quickly go from taking (pills) for pain management, or to get high, to taking them to not be sick," Stewart said.
Stewart said illegal pills often sell for $1 a milligram. 
"It's not uncommon for me to get someone with a pill habit that is spending $150 to 200 dollars (or more per) day," Stewart said. "It doesn't take long for that (person) to drain all their resources and for their possessions to start walking out of the house and showing up at local pawn shops."
Heroin is cheaper, he said.
"So people start crossing lines they never thought they would cross," Stewart said. "What they were spending (for) $200 in pills, they can spend $40 to $50 in heroin."
Stewart, who has had multiple back and neck surgeries, knows what it's like to fight chronic pain on a daily basis. 
"I'm fused across three vertebrae in my neck," he said. "I have bulging discs all up and down my back."
He said it's critical to find an alternative to manage pain and avoid addiction to opioids.
"I do water aerobics for an hour every day before I come to work," he said. "If I don't … my muscles tense up."
For many people, accepting some level of chronic pain is a fact of life, Stewart said.
However, we live in an instant gratification society, he said.
"We want a pill that makes it better right now, we don't want to actually go through the hard work of doing all the rehab and doing all the things we need to continue to do to be able to function," he said. 
Stewart suggests other pain treatments including acupuncture, physical therapy, massage, and chiropractic care.
"There are lots of other ways (to treat pain) that have nothing to do with an opiate … that are much, much healthier," he said.
Stewart said a patient should ask their doctor if an opioid prescription is absolutely needed and, if so, how to avoid addiction.
"Ask if over-the-counter medications will work," he said.
For people already addicted, Stewart said cranial electrotherapy is an effective way to treat anxiety and depression while detoxing from opioids.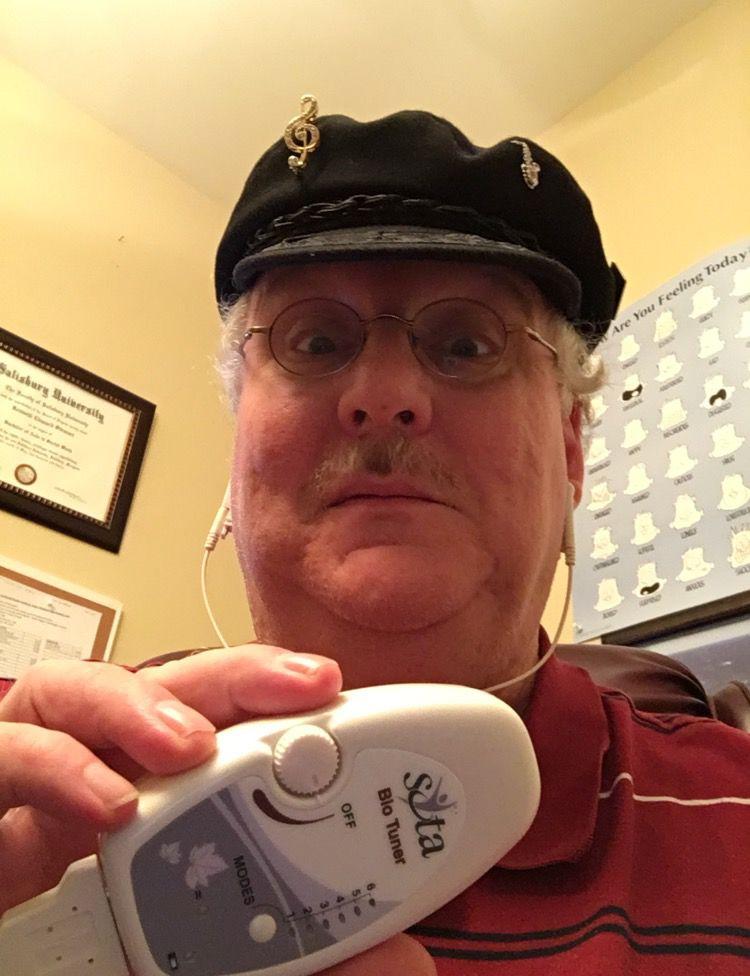 The handheld device — approved by the Food and Drug Administration — helps boost natural chemicals often found in prescription antidepressants. It connects to electrodes on a person's head and generates low electrical currents, he said.
The treatment is not similar to that in the movie "One Flew Over the Cuckoo's Nest," Stewart said. 
"This is a tiny amount of electricity," he said. "It's not painful."
The electrical output is a tiny fraction of what it would take to operate a 60-watt lightbulb, he said.
Addiction affects "all walks of life," Stewart said.
"It's a completely level playing field," he said.
••• #cumberlandheroin •••
Edited by:
• Teresa McMinn, Cumberland Times-News Digital Editor, tmcminn@times-news.com, 301-707-9673 (mobile)