CUMBERLAND — Melissa Armstrong and her twin brother were born in Cumberland 58 years ago, removed from their birth mother as young children and later adopted by a couple in New Jersey. Today, Armstrong, of Easton, Pennsylvania, searches for biological relatives and information about her childhood.
CUMBERLAND — For more than two decades, Melissa Armstrong has held on to photos of a man she…
The search
Around the time Armstrong met her biological mother, Mary Ritchie, and other relatives, she was given photos of a man she now says is her father, but her mother "refused to tell me" who he was.
Because Armstrong had negative experiences with Ritchie many years ago, she said she "wrongfully decided to not forge ahead as far as finding our father due to my prejudgment of him based on our mother."
In time, Armstrong changed her mind. Part of the reason for that was because her grandson was born. He'll soon be a year old.
She also wants to learn more about her family's medical history. 
"It would be nice for him to have information," Armstrong said. "My girls didn't really have a whole lot of knowledge of my parents."
Several months ago, she took a DNA test via Ancestry.com. The results led her to relatives connected to her father.
"It started linking me to these people," she said. One connection told Armstrong they might be related through a Cumberland family with the last name of Crawford.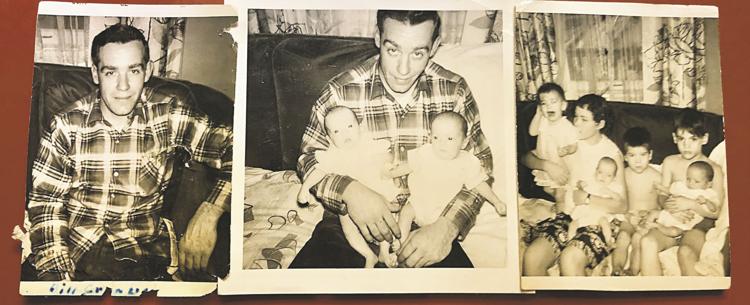 That name was familiar. Armstrong had seen it written on one of the photos she'd received years earlier.
While waiting for her DNA test results, Armstrong used various social media sites in the Cumberland area to try to find her father. Some relatives became suspicious of her motives, she said.
"I told them, 'I don't want anything from you. I have a beautiful family of my own,'" Armstrong said. 
She said she knows who her father is, and because he is elderly, Armstrong hopes to see him "before it's too late." 
Throughout her correspondence with people she's related to by marriage, some folks told her she's wrong about the man she says is her father.
"I question whether (my father) even knows that I'm looking for him," she said. 
"It's frustrating … I just want to see him," Armstrong said. 
Wading River, New York, resident Jackie Sicari has been friends with Armstrong since they were in sixth grade in New Jersey. She's been helping Armstrong search for her biological father.
After Armstrong's DNA test linked her to the Crawford family, which she posted information about on the Facebook page "Cumberland: Where my journey began in 1961," some relatives appeared friendly at first, but later rejected her, Sicari said.
"(Armstrong) doesn't want anything from that family," Sicari said. "I feel bad for her."
Armstrong's ex-husband, Easton, Pennsylvania resident Doug Armstrong, also helped her research her family tree. He and their two young children drove to Cumberland in the 1990s to meet Mary Ritchie and other family members.
"It was actually a birthday gift from my ex-husband and my two girls to travel to Cumberland with me to meet my mother and my siblings," Melissa Armstrong said of moral support from her family.
Doug Armstrong recalled his first impression of the family.
"These people are hillbillies," Doug Armstrong said.
"Who knows what her life would be like if she'd stayed in Cumberland," he said of his ex-wife. 
He talked of the people who recently discouraged his ex-wife from pursuing a relationship with her biological dad.
"Did they think she was a gold digger?" he said. "That's not her intention at all … She just wants peace of mind."
Amy Rowles-Shipley is a private practice licensed clinical professional counselor in Cumberland.
She said family dynamics, especially in a case such as Melissa Armstrong's, can be complicated.
"There can be a positive outcome," she said. "There are also times when the (biological) parent might feel a lot of guilt and can't handle the reunion."
Additionally, the adult child might have had unrealistic expectations of his or her birth parent, which can lead to disappointment when they meet for the first time.
"When (the reunion of child and parent) goes smoothly, that's great," Rowles-Shipley said. "If not, involve a mental health professional to help process (feelings) and adjust."
Sometimes families want to be found. Other times, they don't, said Harriet Moore, treasurer and past-president of the Genealogical Society of Allegany County.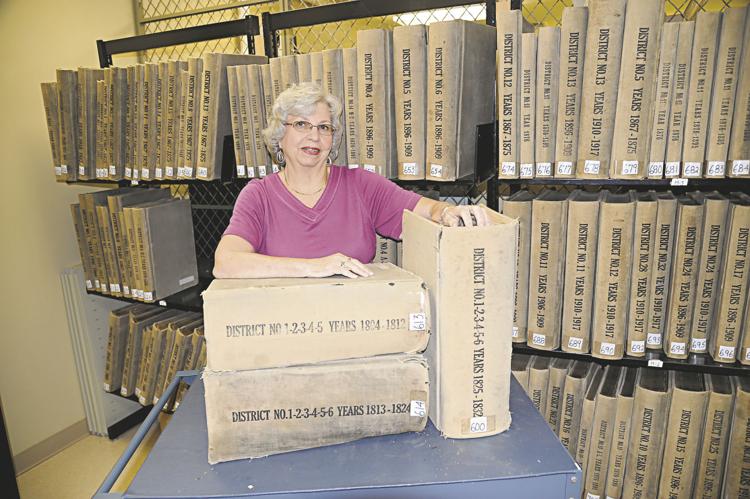 The group, made up of volunteers, uses resources including census, church and voter registration records to trace family history.
Moore, a retired registered nurse, has been tracing bloodlines for 25 years, taught genealogy classes at Allegany College of Maryland and wrote many articles on the subject.
"A lot of people contact us from all over the (world) trying to find their family (members)," she said. "We've been successful in finding family members."
Moore also cautions that genealogy websites aren't always accurate.
"People put family trees up that can give you false leads," she said and added DNA testing is a good research tool.
"You can verify things that were just rumors," she said. "Every family has a story."
Shawn McGreevy was raised in Barton and now lives in Wilmington, North Carolina, with her husband, Cumberland native Tobin Geatz. 
She started tracing her family's genealogy approximately 25 years ago. The process grew and today she maintains a database that includes about 90,000 people rooted in Allegany County that are connected to each other.
"I want to help anybody who wants to know who they come from and who their family is," she said. "I feel like everybody is mine … are my people. I just keep linking everybody."
McGreevy described a situation where a man had one primary and one secret family.
"People lie and think they're going to get away with it and then the DNA (comes) around," McGreevy said. "DNA is not wrong."
She talked of very sad stories that have touched her.
"Some kids (grow up with) all these emotional scars and they had nothing to do with it," McGreevy said of children removed from birth parents for various reasons. "I cry all the time."
McGreevy said she also keeps a "skeleton file" which contains private information — uncovered while researching families — that could be damaging. 
"You want to document the truth," she said. "But the truth can also be very hurtful. Just think about that."
Armstrong is sensitive to the possible ramifications of contacting her birth father. But, she's also desperate to know the truth.
"There are still so many unanswered questions," she said. "I just feel like there's so much more to the story. Something went on."