CUMBERLAND — Neither Erich Bean nor Mike McKay will be in Cleveland for the Republican National Convention July 18-21, but each will be glued to a TV screen watching what they expect to be a historic event.
The outside-the-beltway emergence of Donald Trump as the likely GOP presidential candidate has torn the old political road map showing the route to the nomination and a chance to lead the United States of America.
"We will never again see something like this take place, a true political outsider being in the position to become President of the United States," said McKay, a Maryland delegate representing Allegany and Washington counties in Annapolis.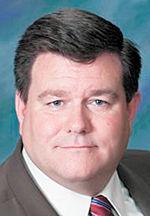 McKay said he originally favored New Jersey Governor Chris Christie as the party's nominee.
"I think Trump has the ability to solve problems," said McKay, who, like Trump, is a businessman. "There's no perfect candidate, but he is a strong leader and we need that."
McKay said he believes Trump's outsider status, so appreciated by those who support him, would be a perfect blend with a vice presidential running mate such as former Speaker of the House Newt Gingrich who understands the political system and the wheeling and dealing that takes place in the Nation's Capital.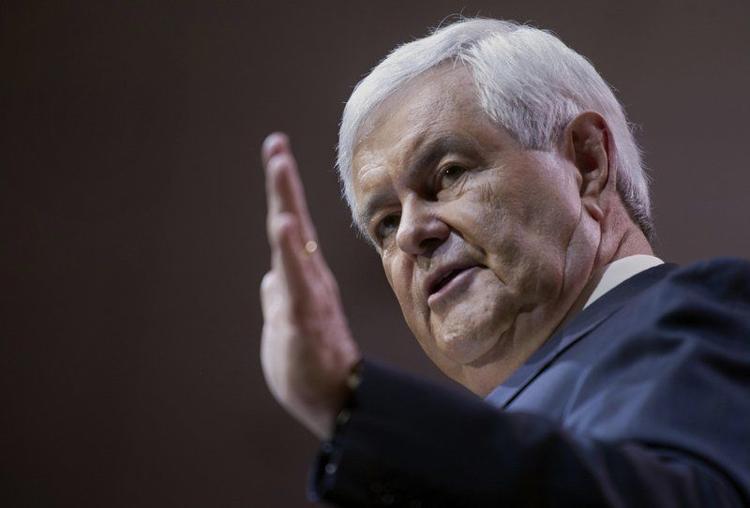 Bean and McKay agree Trump's popularity with Republican voters shows the dissatisfaction with political business as usual at the national level.
Bean is the chairman of the Allegany County Republican Central Committee. As a Marco Rubio supporter, he unsuccessfully sought election as a delegate to the national convention.
"I was really hoping to go, but it didn't work out," he said.
Bean thinks Trump's chances to be president increased during the past week with the news that Democratic candidate Hillary Clinton would not be charged for the release of classified emails.
"The reason Trump won is because of distrust. His victory shows that voters have had it with elitism, with people being treated differently because of who they are. Voter turnout will decide the election. I think it is a tight race."
McKay and Bean believe talk of the Grand Old Party rules committee -- allowing delegates to disregard the primary results and vote for someone other than Trump -- will not become a reality.
"At least I hope not," Bean said. "That would disregard the will of the voters and could be something the party would never recover from."
While McKay likes Trump's business background and decision-making ability, he hopes the candidate would be willing to listen to advisers and make decisions in the best interest of the country if he becomes POTUS.
And Bean said he likes the fact that Trump speaks his mind.
"I like his ideas about foreign affairs, about combating ISIS and about reforming immigration, but I'd like to see some particulars about how those things will happen," he said.
McKay said he appreciates Trump's pledge to put Americans first.
"We can have compassion, but we can't be the policemen of the world," McKay said. "We have people here who are hurting, who need to be taken care of first."
McKay said Trump would be a good president because he wants it for the right reasons.
"He doesn't need this job. He wants it because he wants to do it right, because he has a sense of duty," McKay said. "I think he would choose to be a one-term president."
McKay sees Trump's chances to become commander in chief as being "high."
"I've had 60 Allegany County people call me recently asking to get Trump signs," he said. "People, the middle class, see Trump as giving them more opportunity. Yes, he has a big ego, but he has compassion for workers."
Bean believes there are several high quality vice presidential candidates, but questions if they would be willing to take the job.
"There is good local support for (Ohio Governor John) Kasich and he would be valuable in getting the Ohio vote," Bean said. "Rubio would help with the vote in Florida."
Trump supporters are very passionate, Bean said.
"I don't see that passion on the Democratic side," he added.
"This convention," Bean said, "could be the greatest thing to ever happen to the Republican party or the worst thing."
The only delegate from Garrett or Allegany counties who will be attending the national convention is Wendell Beitzel, who is pledged to Trump.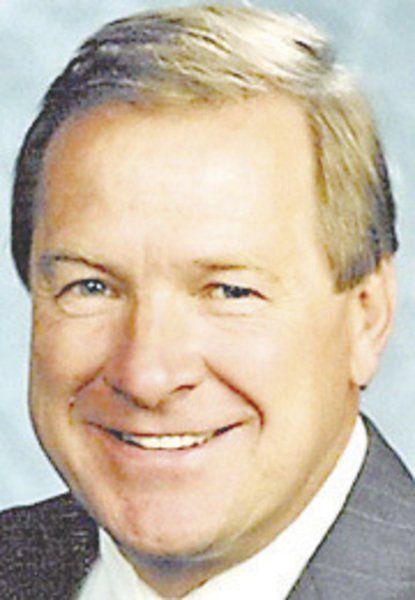 Beitzel, a state delegate to the General Assembly, was not available for comment for this story.