CUMBERLAND — Despite a state order, as well as guidance from the county's health department, two local school board members reportedly haven't complied with COVID-19 prevention face mask requirements.
Allegany County Public Schools Board of Education members David Bohn and Robert Farrell appeared without masks at a recent school board meeting.
Earlier this month, Gov. Larry Hogan amended and restated an order that requires every person age 5 and older in Maryland to wear a face covering when in areas including places where "interaction with others is likely."
An exception to the order states that a mask is not required "where the ability to see the mouth is essential for communication."
Neither Bohn nor Farrell wore a mask while they spoke into a stationary microphone at the scheduled meeting, which was held at the central office on Washington Street and included other school board members, ACPS administrators and staff, but was only available via livestream and subsequent recording for the public.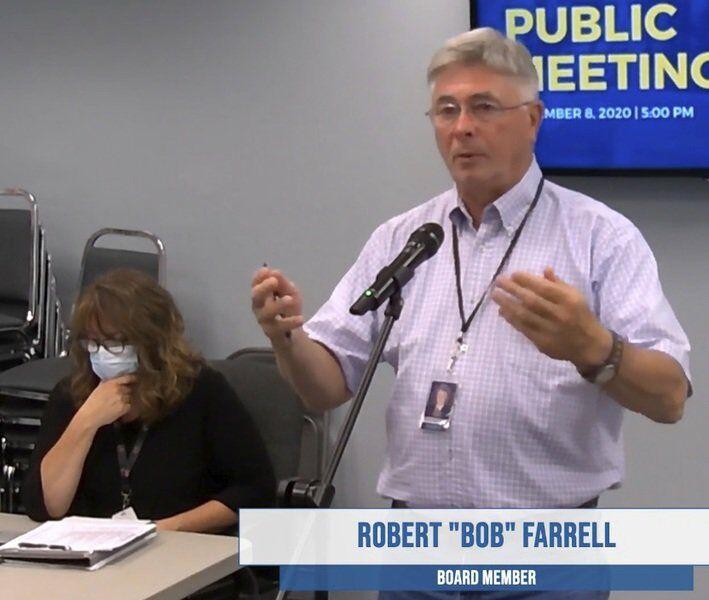 However, Bohn and Farrell have not consistently worn masks during school board meetings or events between March 2020 to now, ACPS BOE President Tammy Fraley said via email.  
"As for the last meeting, they were not wearing masks throughout the entire meeting and/or entering the building/hallways," she said. 
Neither Bohn nor Farrell responded to a Cumberland Times-News request for comments.
Hogan's order states that each law enforcement officer of Maryland or a political subdivision shall execute and enforce it.
"A person who knowingly and willfully violates this order or any local order is guilty of a misdemeanor and on conviction is subject to imprisonment not exceeding one year or a fine not exceeding $5,000 or both," the order states. 
While ACPS doesn't have its own face covering policy, school board members should follow state and local mask and social distancing requirements, Fraley said.  
"There is a sign on the front door, 'NOTICE: We commit to the well-being of our visitors and employees. Please wear a face mask' and notices throughout the building — outside every office, meeting room, hallway, bathrooms, stairwell, etc — stating, 'Please wear a mask in public or common areas. Social distancing in effect — please stay 6 ft apart,'" she said.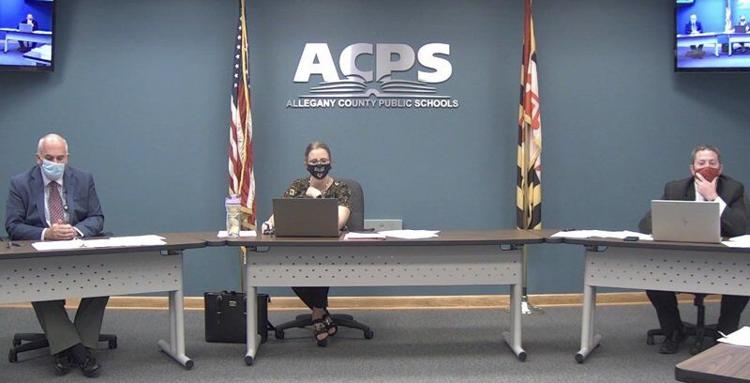 According to ACPS Interim Superintendent Jeff Blank, employees, students and members of the public are asked to follow all applicable state orders, as well as guidance from the Centers for Disease Control and Prevention, with regard to social distancing and the use of masks. 
Dr. Jennifer Corder, deputy health officer for Allegany and Garrett counties, virtually attended the recent school board meeting to discuss plans and processes for how and when students could safely return to in-person learning.
"A lot of the basics everybody has become familiar with in terms of how we behave when we are near one another … include the basics like masking, wearing a mask appropriately, covering the mouth, covering the nose," she said. "Masking and distancing are two really important critical elements."
At the meeting, Bohn said although he wants students to return to classrooms, the public should know the ACPS administration, staff and school board members "have really been doing everything we can" and are left with limited options.
"But, what the people don't see is the regulations," Bohn said. "The things that the public don't perceive or they don't understand is that there's so many state and federal regulations, so many rules and procedures."