CUMBERLAND — Another resource has become more available to treat some patients with COVID-19.
As cases of the disease increase across the country and race against an effort to vaccinate as many people as possible, recent data shows that monoclonal antibody treatment can significantly reduce the likelihood for a patient with the virus to develop severe symptoms.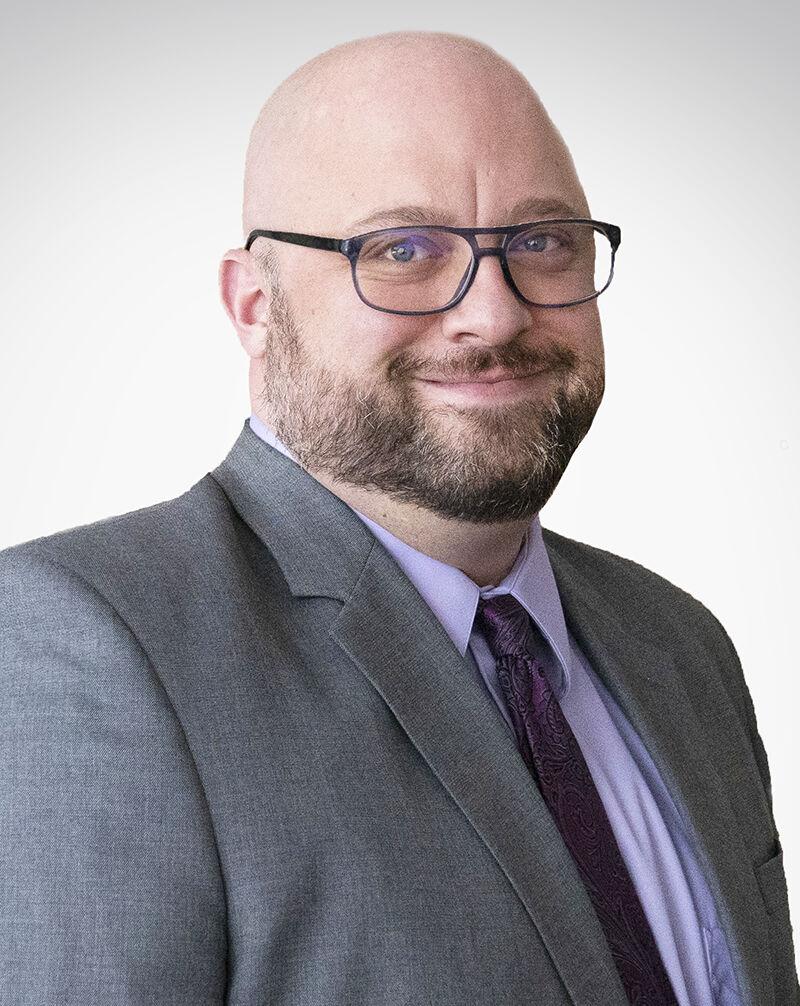 But, the treatment is not a replacement for the COVID-19 vaccine, Matthew Simmons, an infectious disease doctor and UPMC Western Maryland's vice president of medical staff affairs, said.
"Vaccines are the single greatest intervention in health care that has ever come along," he said. "I will be very surprised if you don't see combination COVID-flu vaccines coming out in the very near future.
"The idea is that you prevent diseases in as many people as possible with vaccine so (for) those people who are not able to get the vaccine at this time, that monoclonal antibody is there for them if they would happen to get sick," Simmons said.
How it works
Since late 2020, the U.S. Food & Drug Administration has granted Emergency Use Authorization to one monoclonal antibody treatment from Regeneron and two from Eli Lilly.
Health care workers administer monoclonal antibodies with a one-time intravenous infusion that involves placing a needle in a vein and gradually sending the medicine through the IV and into the body.
The infusion takes roughly an hour.
After the IV is removed, patients must wait at least one additional hour so health care workers can monitor them for side effects or negative reactions to the treatment.
"It's very well tolerated," UPMC Western Maryland Vice President and Chief Quality Officer Dr. David Burwell said. "We've seen very good results."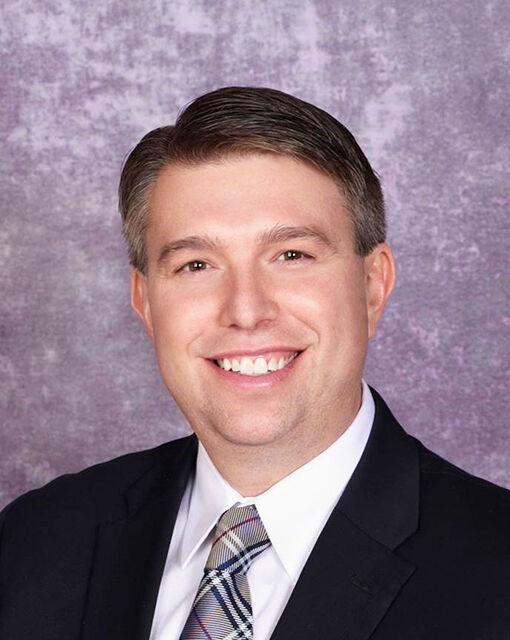 Mitigation that includes face masks, social distancing and hand hygiene; vaccine administration and acceptance, and monoclonal antibody treatment create "a three-pronged approach for ending the pandemic," he said.
The monoclonal antibody treatment is known to protect against some COVID-19 variants.
"But as those viruses mutate throughout time, the antibodies may need to be adjusted," Burwell said. "This is a form of passive immunization so it does not negate the necessity for COVID vaccinations in the future for people who have received it."
Who is eligible
Historically, monoclonal antibody treatment was limited to people with severe risk for high mortality from COVID-19.
"That was based on the availability of the product initially," Simmons said and added that now there are several options for monoclonal antibodies. "It is being made more widely available to the public … now people are more eligible based on the most recent studies and guidelines."
Today, eligibility includes people that tested positive for COVID-19, had symptoms for 10 days or less, and are:
At least 65 years old
At least 55 years old with heart disease, hypertension or lung disease
At least 18 years old with diabetes, immunosuppression, kidney disease or are overweight
12 to 17 years old with certain medical conditions
UPMC estimates approximately a third of its COVID-19 patients would qualify to receive monoclonal antibody treatment.
For the therapy to work, it must be given within 10 days of a positive test result or initial symptoms, and patients do not need to be extremely ill to see the benefits.
Potential patients should talk to their primary care physician to learn whether they are eligible for monoclonal antibody treatment.
Patients and providers can call 866-804-5251 or visit upmc.com/antibodytreatment for more information.
Supply and demand
The U.S. supply of monoclonal antibodies is taxpayer-funded and provided for free to institutions that administer it.
Initially, UPMC created a lottery system to ensure fair allocation of its monoclonal antibody supply.
But because the demand has been low, the hospital system hasn't needed to use that method.
"We (now) have a significantly higher amount of supply," Burwell said.
"We're learning more and more about it," he said. "UPMC has done their own data review and research and we're showing a 70% reduction in patients that are hospitalized (or die from) COVID if they do receive this treatment.
"As the data is coming out and showing that it appears to be significantly effective and the supply is improving, we're trying to get the word out that this potentially lifesaving treatment is available," Burwell said.
So far, UPMC has treated more than 1,000 patients with monoclonal antibodies at 16 sites in the communities it serves in Pennsylvania and New York, officials said.
In those areas, the health care system also provides home infusion services when needed.
UPMC Western Maryland provides monoclonal antibody treatment at its outpatient infusion center.
The local program could grow to include in-home services.
"We do look for opportunities in the future to expand it out as … the need arises," Burwell said.
The Cumberland Times-News asked to interview local patients that had received monoclonal antibody therapy as a result of COVID-19 infection, but none willing to speak about their experiences could be located, a UPMC Western Maryland spokesman said.
State, local cases
The Maryland Department of Health on Wednesday reported 1,471 new COVID-19 cases, 11 deaths and four fewer hospitalizations across the state in the past 24 hours.
More than 420,000 Marylanders have tested positive for COVID-19 and 1,200 residents are currently hospitalized, including 277 in intensive care and 923 in acute beds, due to the disease.
The statewide COVID-19 daily positivity rate was 5.71%, with Allegany County at 2.42%, Garrett County at 3.51% and Washington County at 8.2%.
The seven-day moving average case rate per 100,000 people was 21.7 statewide, 11.77 in Allegany County, 5.91 in Garrett County and 22.6 in Washington County.
"With the rate of daily new COVID cases starting to slowly increase, local health officials are reminding the public that it is important now as much as ever to continue to take precautions such as wearing a mask when in public or around others outside of your household, washing your hands frequently, avoiding social gatherings, and maintaining social distancing," the Allegany County Health Department said via press release Wednesday.
COVID-19 vaccination update
Gov. Larry Hogan's office on Wednesday said Maryland providers have administered 3,116,120 COVID-19 vaccines and are averaging 60,885 shots per day.
"According to the (Centers for Disease Control and Prevention) 44.1% of Maryland's population age 18 and older has received a vaccine, including 77.5% of Marylanders 65 and older," the governor's administration said via press release.
All Marylanders age 16 and older are eligible to get vaccinated at mass vaccination sites and by Monday will be eligible to schedule appointments and get vaccinated through providers.
"The fastest and most efficient way to get vaccinated at a mass vaccination site is by pre-registering for an appointment," the release stated.
To preregister, Maryland residents should visit covidvax.maryland.gov. Those without internet access can call Maryland's COVID-19 Vaccination Support Center at 1-855-634-6829.
No-appointment walk-up lines have been opened at the Hagerstown Premium Outlets site.
"Marylanders should be aware that the process for the no-appointment lines will take longer, and there is no guarantee of receiving a vaccine," the release stated.
ACHD on Wednesday also reported that 19,054 residents, or 27.1% of the population, have received a first dose of a two-dose vaccine against COVID-19 with 11,117 of those individuals now fully vaccinated with the second dose.
Additionally, 852 county residents, or 1.2% of the population, have received the single-dose Johnson & Johnson vaccine.
"By comparison, the state reported that 31.9% of all Marylanders had received their first dose of a two-dose vaccine, with 17.9% having had both doses and an additional 1.8% vaccinated with the single dose vaccine," the release stated.