CUMBERLAND — A Barrelville resident said her experience on a fiercely competitive culinary television show broadened her horizons when it comes to cooking.
Kiya Wilhelm, 24, was filmed for "Hell's Kitchen: Young Guns," which premieres 8 p.m. Monday on the Fox television network.
While the show's producers won't allow her to disclose how far she made it in the competition, Wilhelm said she gained valuable experience as a contestant.
"I like food that makes people feel good, reminds you of your parents or your grandmother's cooking," Wilhelm said and added lasagna and ribs were dishes she liked to create "before my mind got expanded" on the show.
Hell's Kitchen exposed her to foods "that you never hear of around here," Wilhelm said.
"I got to cook a tomahawk steak … bluefin tuna," she said.
The show, prerecorded in 2019, features 18 aspiring chefs from across the country that compete each week until one wins a grand prize that includes a head-chef position at Gordon Ramsay Steak at Paris Las Vegas.
The contestants were 23-years-old or younger at the beginning of the competition, which was held in Sin City.
Their culinary skills ranged from relatively inexperienced to executive chef levels, Wilhelm said.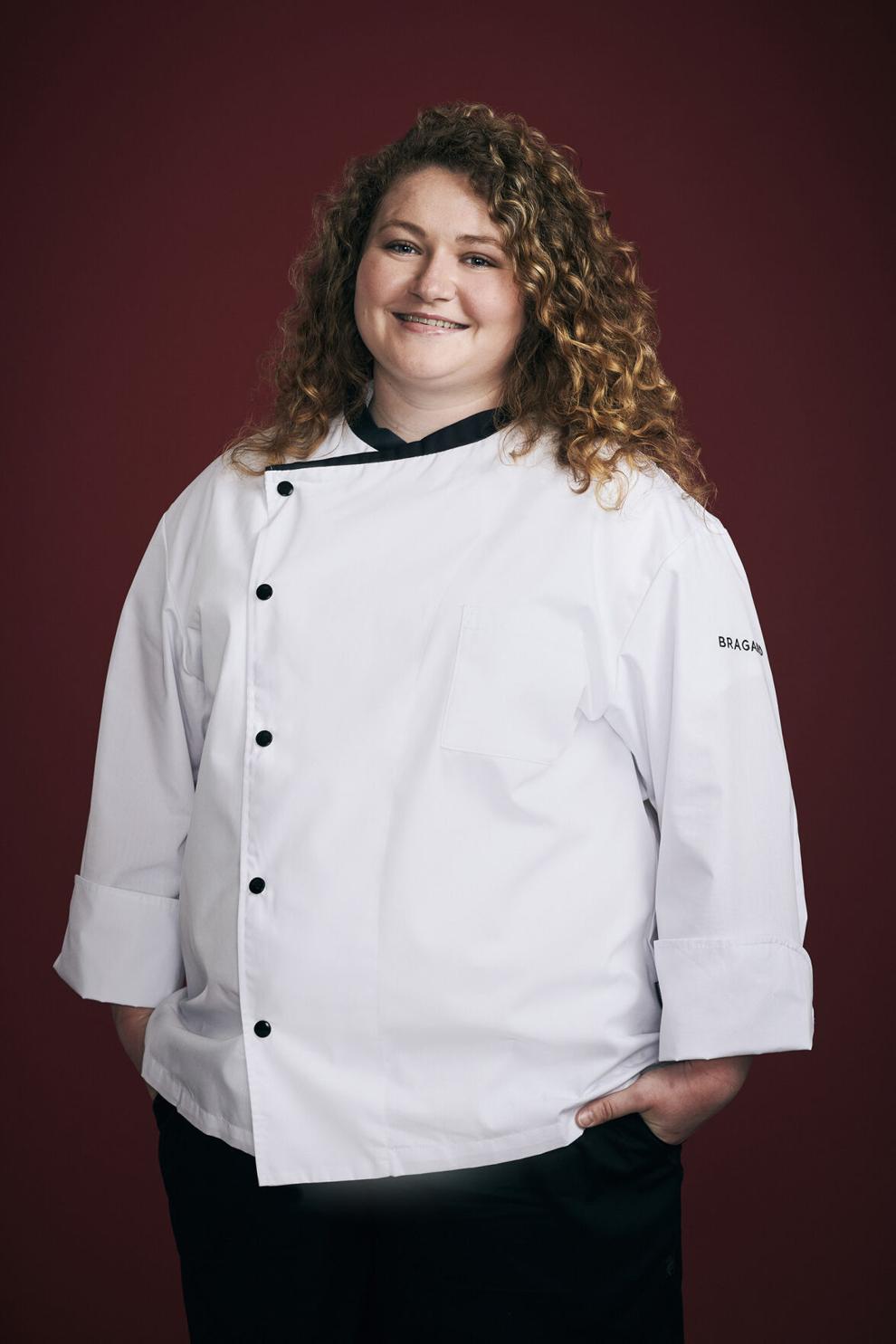 "I'm basically a bartender … that cooks twice a week at the bar," she said.
"I thought I was like low man on the totem pole," Wilhelm said of her perceived rank among contestants at the beginning of the show. "I learned that I knew a lot more than I thought I did."
Wilhelm, who attended Mountain Ridge High School, Allegany College of Maryland and the former Art Institute of Pittsburgh, completed an online questionnaire followed by in-person interviews to become a contestant on "Hell's Kitchen."
"It took about six months to find out I was gonna be on," she said.
Wilhelm viewed the experience as a way to expand her culinary skills.
"I was there to learn and take in as much information as I could and learn from literally the best of the best," she said and added she plans to further her career as a chef and hopes to one day own a restaurant.
"Just because you come from a small town or from a small area doesn't mean you can't make your life big by doing something great," Wilhelm said.
While Ramsay, who stars in the show, is known to be loud and brutally demanding of contestants on programs, including "Hell's Kitchen," Wilhelm said she appreciated his help to elevate her craft.
"I personally liked him a lot even before meeting him," she said. "He's gonna show you what you think you can't do."
Ramsay pushes talented chefs to become more successful, she said.
In addition to "Hell's Kitchen," Ramsay has starred in television shows, including "Kitchen Nightmares," and "Masterchef."
According to Forbes, Ramsay's shows account for more than 75 hours of programming and over $150 million yearly in ad sales for Fox.
"I have the utmost respect for him," Wilhelm said. "He is one of the greatest people that I've ever met and one of the most down-to-earth people you'll ever meet, even with how famous he is."
Deb Frank is the hospitality management program coordinator at ACM's School of Hospitality Management and Culinary Arts.
She was Wilhelm's instructor and advisor at the college.
"(Wilhelm) graduated both in culinary and hospitality in 2018," Frank said. "She is one of those rare young people who has that perfect mix of confidence and willingness to learn new things."
Frank wrote a letter of recommendation for Wilhelm to use as a candidate for "Hell's Kitchen," and is eager to watch her former student compete on the show.
"I have a feeling she went pretty far just knowing the kind of student that she was," Frank said.
"I'm so excited for Monday I can hardly stand it," she said. "I've been a fan of the show and Chef Ramsay for years."
The college shares and celebrates positive outcomes for its graduates including Wilhelm, Frank said.
"It demonstrates the quality of instruction that we're able to provide even in a small institution," she said.
Wilhelm's mom, Leslie Wilhelm, said her daughter has always been creative, and proficient in math.
"I continually tried to push her to be an accountant or teacher," she said via email. "Kiya refused to even think about those things … so contrary to anything I wanted for her, she persisted with cooking, and actually pushed me into realizing that she had skills in this area at a very young age."
Kiya Wilhelm has always been a hard worker, her mom said.
"She often works on several jobs or projects at the same time," Leslie Wilhelm said. "She is very particular in not only what she produces, but in the way that she produces it."
Some folks might be surprised to learn that Kiya Wilhelm "is a very good clay bird shooter and has won many state championships," her mom said.
"She will see what she wants and push to achieve any goal she sets for herself," Leslie Wilhelm said. "She will let nothing stand in the way of her achieving her goals."