CUMBERLAND — Jill Starr's voice quivered while she talked of the community's love, support and prayers for her son Ben, who is undergoing aggressive treatment for cancer.
"It's been amazing," she said.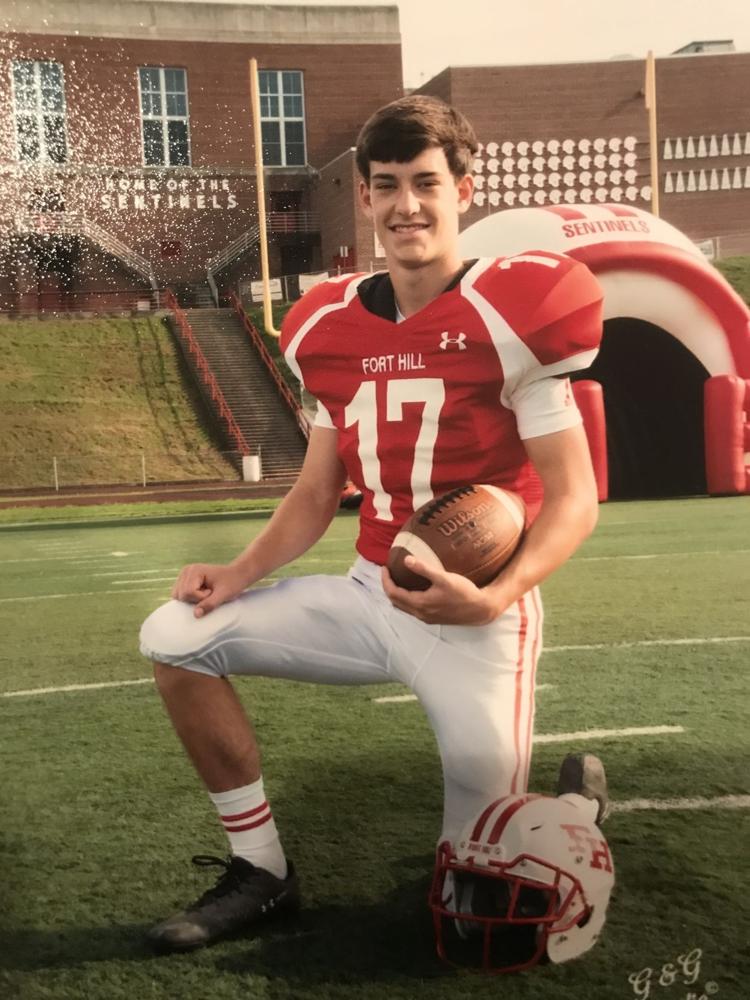 Ben, 16, is a junior at Fort Hill High School where he's been a hardworking student and active in sports including football, basketball and track.
While lifting weights during training over the summer, he felt pain and thought he'd pulled a muscle. Ben underwent physical therapy and was prescribed specific exercises and ibuprofen.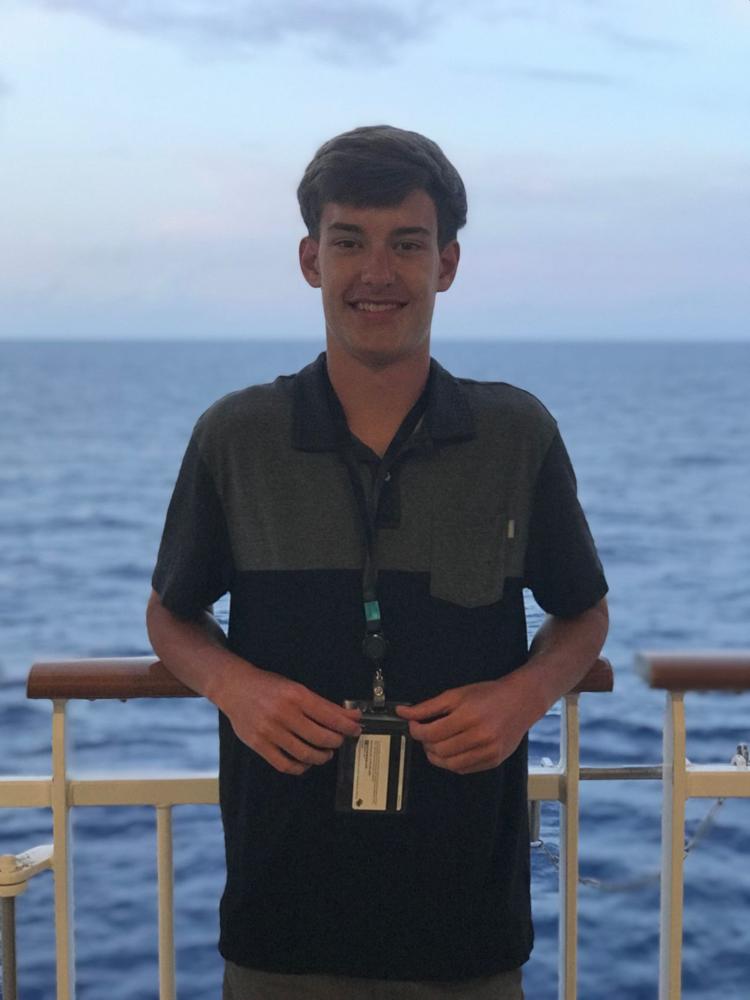 Soon after, while on a cruise to Bermuda, the pain got progressively worse. Although Ben had trouble getting comfortable while sleeping at night, he felt well enough to snorkel, swim and enjoy other activities during the day.
After he returned home, Ben saw a pediatrician, who ordered medical tests that revealed he had a collapsed lung. His mom said they immediately went to the hospital emergency room where a CAT scan showed a large mass in Ben's chest area.
Starr, who works as an oncology social worker at the Schwab Family Cancer Center on Willowbrook Road, recognized the seriousness of the situation.
"I knew that that wasn't good," she said. "Nobody was expecting that."
Ben was transported via ambulance to Johns Hopkins Hospital in Baltimore.
Soon after he received a chest tube, Ben was sitting up in bed when a surgeon visited him and said he'd heard the boy had recently been swimming and active while on vacation.
"The surgeon said, 'You are one tough dude,'" Starr said. She repeated that phrase to friends on Facebook and soon after #onetoughdude was created. Today, Starr uses the name on a Facebook page to provide information about the disease and update folks on Ben's progress.
Biopsies led to the diagnosis of T-cell lymphoblastic lymphoma, which requires Ben to undergo chemotherapy.
"It's a very aggressive treatment regimen he is on," Starr said. Although a recent test indicated Ben is now in remission, he must continue chemotherapy for several months.
Side effects of the anticancer drugs are tough on his immune system, she said.
"We just have to be really careful about any kind of infection," she said.
"It's difficult. You have to learn to live day to day," Starr said and added her son can't go to school, and has good days and bad days while he undergoes treatment. "His whole life has completely changed."
Social media helps Ben stay connected to friends, she said. Additionally, family members — including his grandparents, aunt and uncle — have been very strong and helpful, Starr said.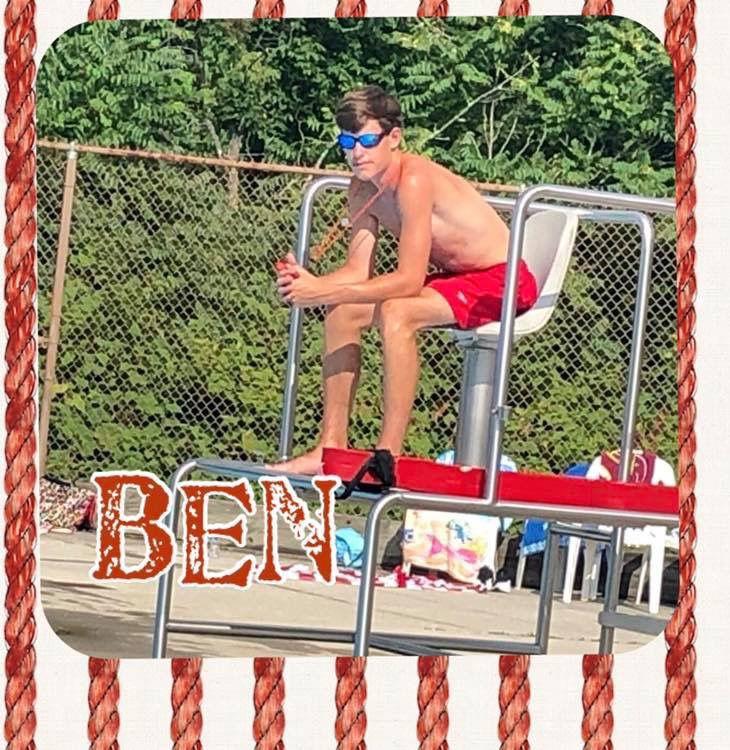 Through the Allegany County Public Schools Home and Hospital Teaching Program, Fort Hill teacher Mark Malone goes to the Starr's house and works with Ben to keep him on track for graduation next year.
"We actually have just gotten it started," Starr said.
She talked of the generous support from the community to help Ben. Fundraisers continue to be held to help the family with medical expenses, and people are contributing items such as snacks and gift cards.
"It's the most beautiful thing ever … very very heartwarming," she said. "It makes me want to cry right now just trying to talk about it."
Additionally, members of the family's church, Central Assembly of God on Bedford Road, have been extremely supportive, Starr said.
Ben's dad, Dave Starr, graduated from Fort Hill in 1987. The same year, Jill Starr graduated from Bishop Walsh.
"We have a large network of friends," Jill Starr said. "They've been wonderful."
Ben said he's been feeling pretty well and is also grateful for help and encouragement from local folks.
"The community has been very good to me," he said via text message. "I couldn't have asked for more support."
Noah Whetsel, 17, and Ben have been close friends practically all their lives.
"Ben is the strongest guy/brother I know," Noah said via text message. "He has handled this like a champ, even with all the curve balls thrown his way."
Ben has a strong spirit, Noah said.
"Ben will pull through this," Noah said. "Even if it takes all he has."
Korey Stafford, 16, also described his friendship with Ben as a brotherhood.
"Ben is one of the funniest, dedicated, hardworking, intelligent, tough, and hardheaded (friends) you could have," Korey said via email. "Ben's determination has always been a quality that I admire (and) that's what makes him #onetoughdude."
To learn more, visit the "Ben #onetoughdude" Facebook page, which also includes upcoming fundraisers.