ACCIDENT — After he took a lesson on how to pilot a drone, Riley Thomas said he finally understood the meaning of "headless mode."
Technically, the term applies to a computer that aligns the drone's movements to be relative to its controller.
Riley, 12, of McHenry, had an easier way to explain it.
"Headless mode makes the drone go forward from the direction it was before originally taking off," he said.
Riley, his brother Jack, 9, and their mom Jean Thomas were at a drone boot-camp on Thursday to improve their piloting skills.
"We've bought a couple of (drones) and keep crashing them," Thomas said. 
One of the family's drone collisions resulted in their dog getting involved.
"She chewed it up," Thomas said. "We've also crashed (drones) into trees and we did lose one."
Phil Malone has led the drone camp for children ages 8 and above on Tuesdays and Thursdays this month.
Each session lasts two hours and costs $30 per participant. Proceeds from the camp go to the local robotics team, G-Force.
Malone, who worked in robotics for most of his career, founded the Garrett Engineering And Robotics Society roughly 15 years ago. Since then, there has been a Garrett County robotics team at the world championship competition every year.
He hopes a local drone program can grow to include more advanced coaching and achieve similar success. 
"It's just a different kind of robot really," Malone said of a drone.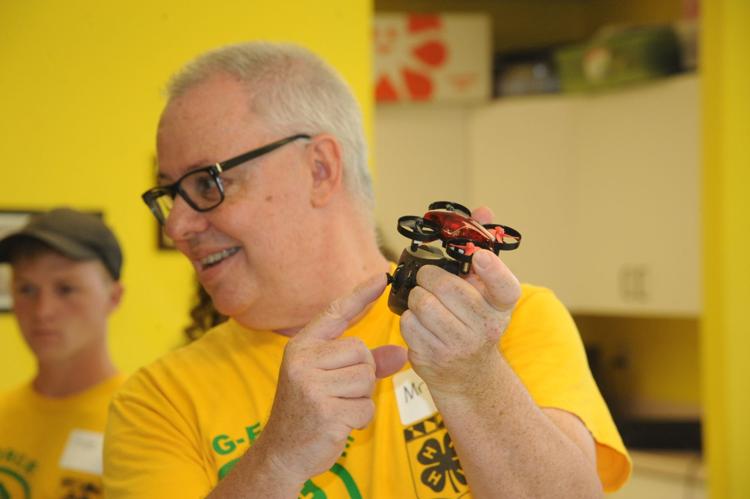 Drones have become more popular and sophisticated in the past five years, he said.
"They're being used in businesses everywhere," he said. "The (drone) motors have become much more powerful."
Malone's ultimate goal is for students to build on their experiences with drones and pursue work in fields including aviation, mapping and surveying.
"Fun careers in technology," he said. "That's really what it boils down to."
Thursday's camp featured a lesson for beginners on how to control and maneuver a miniature quadcopter.
"To fly the drone, you need to know which way it's pointing," Malone said. "It gets very complicated … if you don't know which way you're going."
Oakland resident Matthew Goetz was at the camp with his son Levi, 9.
"He just got a drone yesterday," Goetz said. "It's very difficult to fly … We crashed it multiple times."
Somerset County, Pennsylvania, resident Juan Aleman IV, 18, has studied robotics for eight years. During a break at the camp, he demonstrated how to hover a mini drone.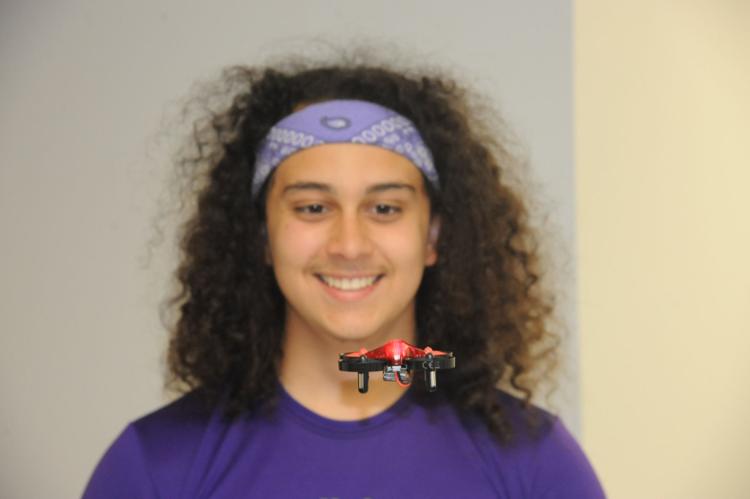 He plans to attend Lehigh University and pursue a computer science and business program.
Aleman talked of applying technology to various career fields including banking efficiency, robotics and security.
"There's a lot of things you can do," he said.
Learn more at GEARSinc.org/drone.