Megan Shaffer believes her 30-year prison sentence, which followed a murder conviction for the death of Alexander Stevens, is too long, court documents indicate.
Shaffer, 21, of Ridgeley, West Virginia, was charged with second-degree murder, manslaughter and assisting another to commit or attempt to commit suicide in the death of Stevens, 24, of Frostburg.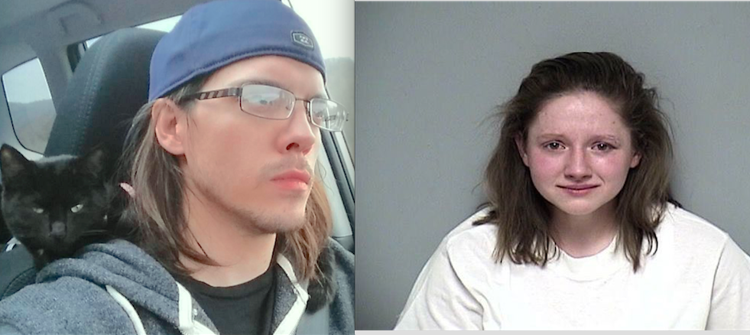 Stevens was found, naked, with his throat slashed and at the bottom of a cliff, known as High Rock, dead on Jan. 4, 2017, within the Savage River State Forest in Garrett County near Pine Swamp Road.
In December, Shaffer entered a not guilty plea to each count.
On March 19, a jury found Shaffer guilty of second-degree murder.
On July 25, Garrett County Circuit Court Judge Raymond Strubin sentenced Shaffer to 30 years in prison. At that time, he said Shaffer had several opportunities to leave Stevens the night he died.
Shaffer imposed a death sentence on Stevens and a life sentence on his family, Strubin said.
According to recent court documents, Shaffer was credited 130 days, for time already served, to her sentence.
Shaffer via her attorney, Stephen R. Tully, of Towson-based Seigel, Tully, Rouhana & Tully, immediately filed an appeal in the case.
The case was transferred to the Court of Special Appeals on Aug. 6 at a cost of $61.
A Notice of Post Trial Rights filed in the Garrett County courthouse states that Shaffer had to order, in writing from the Office of the Clerk of the Circuit Court, a transcript taken of testimony in her case.
A copy of a handwritten FAX to the court clerk dated Aug. 6 and authored and signed by Shaffer's mother, Brenda Shaffer as her daughter's power of attorney, is among a long list of documents involved in the case.
"I am requesting any and all transcripts related to the (case) for appeal," the FAX states.
On Aug. 13, Garrett County court reporter Debra Stemple sent Tully a letter, which lists several court dates and events, such as hearings, that led to the sentencing.
Due to the length of the trial, Stemple requested a 120-day extension to complete the transcript, the letter states.
"We are a small office, and it will take some extra time," the letter states.
On Aug. 17, an application for review of the sentence by a three-judge panel was filed in the courthouse.
The document states:
• Strubin's sentencing of Shaffer on the single count of second-degree murder was the "maximum sentence allowable under the law and 10 years over the guidelines." 
• Maryland sentencing guidelines are 12 to 25 years.
• "The defendant believes (and) therefore respectfully avers that the facts of this case do not warrant a maximum sentence of (30) years in prison for a first-time offense without any prior criminal record."
• Megan Shaffer and Stevens went to the top of the Garrett County mountain on a rainy and cold night with their possessions to be burned through some type of cleansing exercise. 
• The couple removed their clothes and jumped or fell from a 30-foot cliff and suffered severe injuries.
• Shaffer and Stevens walked — from that part of the mountain for approximately one mile at night in the forest in winter while it was raining — to the area where Stevens had his throat cut.
• "Evidence was produced by the defense showing that Mr. Stevens had cut a cross into the defendant's back on the same day prior to going to the mountain top."
• Megan Shaffer had no prior criminal record and was living a productive life, going to college and working and "was only 20 years old at the time."
• The defendant requests the court "consider reducing the sentence imposed in this case in light of the facts presented herein and those to be further presented at a hearing on this matter."
On Sept. 6, a court order designated judges Mark K. Boyer, Jeffrey S. Getty and Timothy Finan to review the judgment. Boyer was appointed chairperson of the panel.
The motion for the court clerk to have extra time — which will end before Jan. 18, 2019 — to produce the transcripts was granted on Sept. 11.
During the murder trial in March, Garrett County State's Attorney Lisa Thayer Welch said Shaffer's testimony, that Stevens had used a razor blade to carve a cross into her back and cut part of her clitoris, included "wild allegations" that weren't back by any proof.
"There's no evidence of abuse," Welch said at that time.