CUMBERLAND — When local genealogist Harriet Moore agreed to help an out-of-town stranger uncover family ties, she didn't know her findings would make her jaw drop.
Moore, treasurer and past president of the Genealogical Society of Allegany County, was researching family history for Melissa Armstrong of Easton, Pennsylvania.
Armstrong and her late twin brother, originally named Billy, were born in Cumberland in 1961, removed from their birth mother as young children and later adopted by a couple in New Jersey.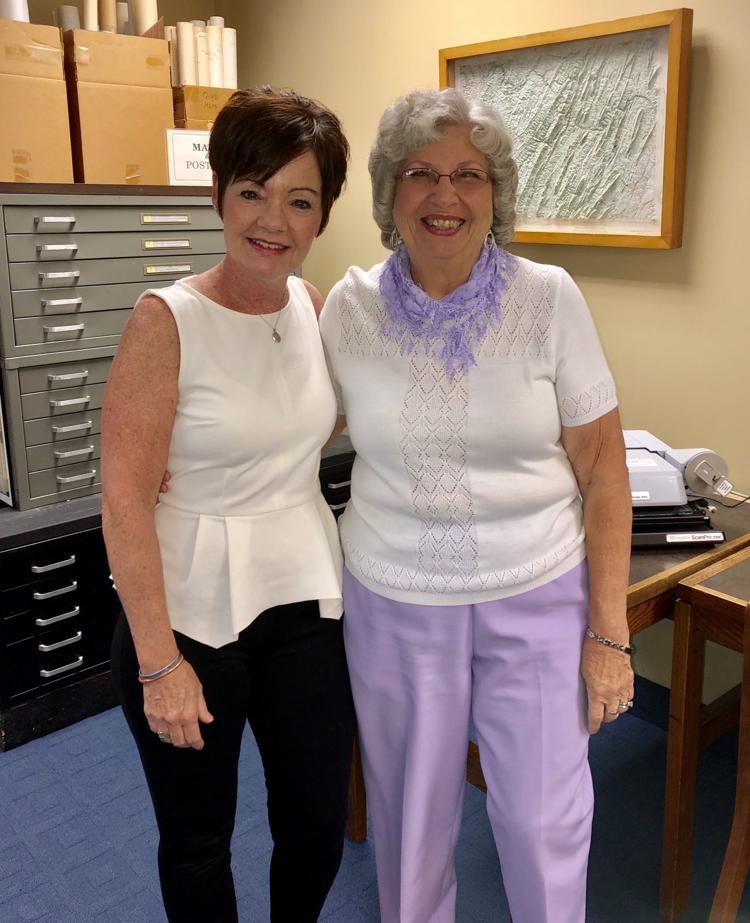 During Moore's research, she learned that she and Armstrong are distant cousins. Moore shared the news recently when she and Armstrong met in person at the Allegany College of Maryland library.
"I was shocked," Moore said. "I was shocked," Armstrong said.
What happened?
Armstrong doesn't remember much of what happened between leaving Cumberland and being placed with the New Jersey couple that had adopted nearly two dozen children. 
As an adult, she learned her birth name was Lisa Gayle Ritchie, and her birth mother was Mary Dolores Huffman Ritchie. The two met several years ago, but Ritchie refused to name Armstrong's biological father. Around that time, a relative gave Armstrong photos of a man holding her and her twin when they were very young.
Armstrong believes Ritchie had at least 12 children fathered by various men and has been told by half-siblings that she and her twin were taken from their mother due to neglect.
"We were eating dog food at one point," she said.
Moore found a May 22, 1962, Cumberland News report that states Ritchie was arrested and charged with "contributing to the neglect of six minor children." 
A story in the same paper three days later states a magistrate found Ritchie "guilty of neglecting her six children" and gave her a one-year suspended sentence in the Women's Reformatory. 
"She was ordered by the court to provide a decent home for her children in the next 90 days," the article states. "Until then her children will continue to be wards of the court and remain in foster homes."
On March 30, 1972, the Cumberland Evening Times included a notice that Ritchie had filed for divorce, and custody of a child, from her husband Melvin Arthur Ritchie.
In 2006, Ritchie, 78, of Cumberland, died at Memorial Hospital, a Cumberland Times-News obituary states.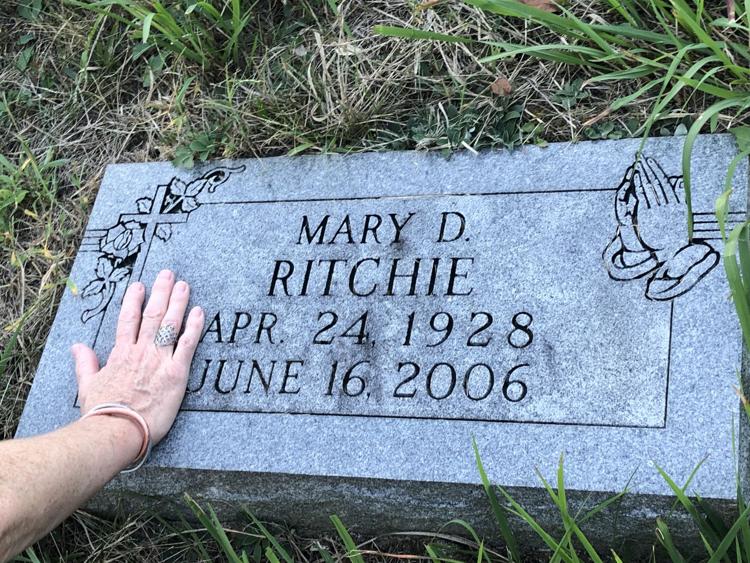 Armstrong wonders why she and her twin were taken out of state for adoption. She has records that show they were placed in various homes before they were taken to New Jersey.
"How did we end up out there?" she said. "We went through nine different foster families (and/or) facilities."
The adoption process has blocked information, which frustrates Armstrong.
"They're so worried about protecting the rights of the parents," she said. "Where are the rights of the children?"
Moore said Cumberland's location, sandwiched between Pennsylvania and West Virginia, can make it challenging to comb through birth records and genealogies. Over the years, families have crossed state lines, which means records such as deeds can be located in various jurisdictions.
"We're only seven miles wide here," Moore said.
• 1961 — The year Lisa Gayle Ritchie and her twin brother Billy are born in Cumberland.• Six…
'You're family'
Months ago, Armstrong took a DNA test via Ancestry.com. The results led her to relatives, with the last name Crawford, connected to her father.
She said she knows who her father is, and has worked through an adoption mediator to contact him, but his family refuses to cooperate.
"I don't know whether (my father) knows that I'm looking for him," she said and added she mailed him letters and pictures of herself and her twin brother when they were babies. "I've sent photos to his house and I don't even know if he's seen them."
Wading River, New York, resident Jackie Sicari has been friends with Armstrong since they were in sixth grade in New Jersey. She's been helping Armstrong search for her biological father. The two were recently in Cumberland where they visited Ritchie's grave, the Allegany County Courthouse and other places.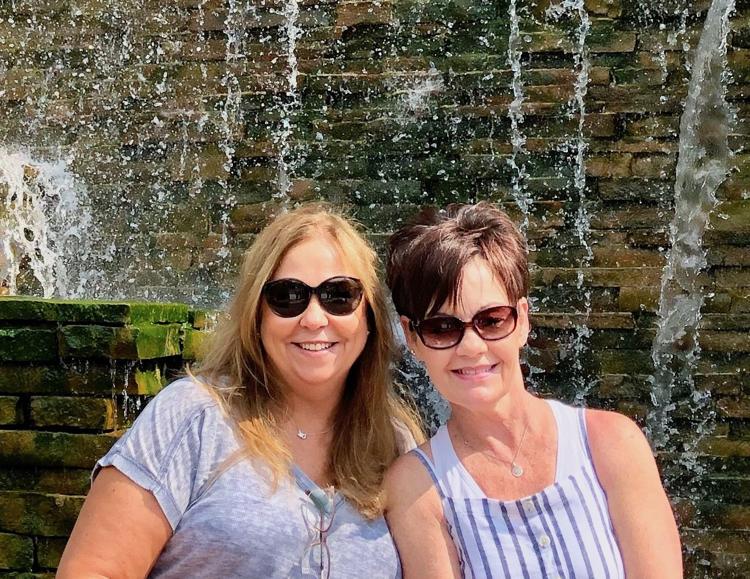 "As we were walking around downtown we talked about how many times my parents probably walked these sidewalks," Armstrong said.
They also met Armstrong's first cousin, Cumberland resident Fred Hamilton, in Uncle Jack's Pub & Pizzeria.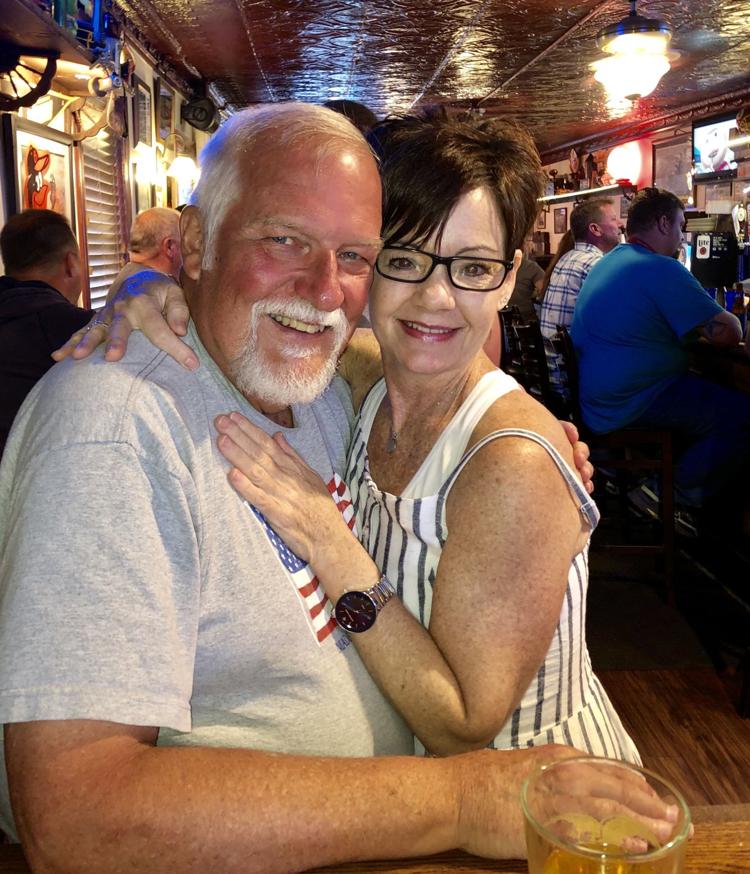 "He said to me, 'You're family,'" Armstrong said. "I could feel the tears coming."
She said she plans to return to Cumberland in the future and hopes to connect with more family members.
"There are a lot of people out there who have been following my story who really want to meet me," Armstrong said.
Sicari said she's enjoyed helping Armstrong find her relatives.
"I love family history," she said via email. "When (Armstrong) talked about finding her father I was more than happy to help with all my experience in ancestry."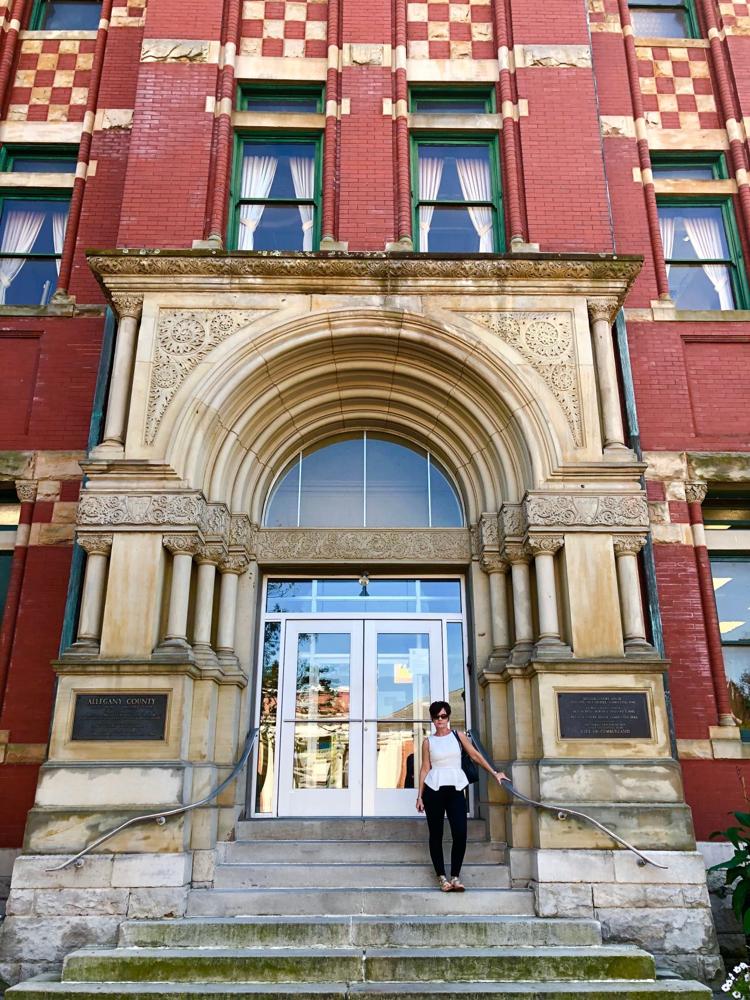 Sicari said she enjoyed seeing Cumberland.
"What a great community and folks (that) live there," she said. "Taking Melissa back to where her roots are from was very touching."
What Sicari wants most is for Armstrong to meet her biological father.
"That's what this journey is about," Sicari said.
To learn more or contact Armstrong, visit the "Cumberland: Where My Journey Began" Facebook page.