CUMBERLAND — The Allegany County Public Schools Chinese Immersion Program will provide students virtually unlimited opportunities at home and abroad, said Adam Moessinger.
And he would know.
Moessinger, a 1999 Fort Hill graduate, last year was sworn in as a United States diplomat and sent to Shanghai, where he lives and speaks Chinese at work for at least four hours each day.
Recently, he read that ACPS parents are concerned the education board's voting majority will abolish the Chinese language program.
As candidates, current board members Wayne Foote, vice president David Bohn and president Bob Farrell expressed concerns about the program. Bohn said the program's source is "a soft power arm of the Chinese government."
Moessinger said the immersion program is an asset for the school system.
"This is a unique opportunity available in a small community which should be preserved and, if possible, expanded in my opinion," he said via email. "I can't stress enough how much learning Chinese has enhanced my career and my life generally. I think it is important that local citizens who (want to end) the program hear from someone who grew up in Cumberland and understands the huge advantages of speaking Chinese."
After he graduated from St. Mary's College of Maryland in 2004, Moessinger moved to South Korea to teach English but had aspirations to become a diplomat.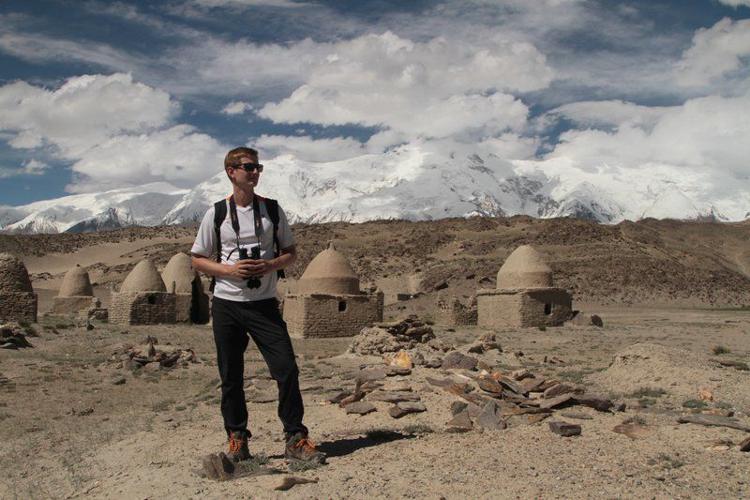 "In order to bolster my resume, I decided to learn Chinese Mandarin," he said. 
"The process of becoming a foreign service officer is extremely competitive and I knew that I would need to have skills that would help me distinguish myself," he said. "So after finishing my time as a teacher and earning my master's degree in linguistics, I decided to move to Shanghai and study Mandarin."
Learning the language as an adult wasn't easy, he said.
"First, it is a tonal language," Moessinger said. "This requires the speaker not only to learn a new phonetic system, but also to apply one of four distinct tones to each syllable." 
Additionally, Chinese characters are "infinitely" more complicated than the English alphabet and require a serious effort to become familiar with, he said.
"Learning any second language as an adult is essentially a Herculean task," Moessinger said. "Languages like Chinese, Arabic and Korean are especially hard for native English speakers. Those who are lucky enough to learn a second language as a child have a distinct advantage." 
Linguistic research on second language learning definitively shows this to be true, he said. 
"Children's brains are more 'language malleable' than adults," Moessinger said. "As a result they generally progress much faster, speak in a more natural way, and have better pronunciation."
He said his Mandarin is "nowhere near what any linguist would consider" fluent. 
"I would consider myself conversational with an ability to speak professionally regarding topics associated with my profession," Moessinger said. "Testing at this level qualified me to be hired by the state department to fill a diplomatic position specifically for Mandarin speakers. Our unique relationship with China and its 1.4 billion people has led to a high demand for Chinese speakers throughout many federal government agencies."
Moessinger's job as an entry level officer is to interview Chinese applicants who wish to apply for a visa in order to travel, work or study in the U.S.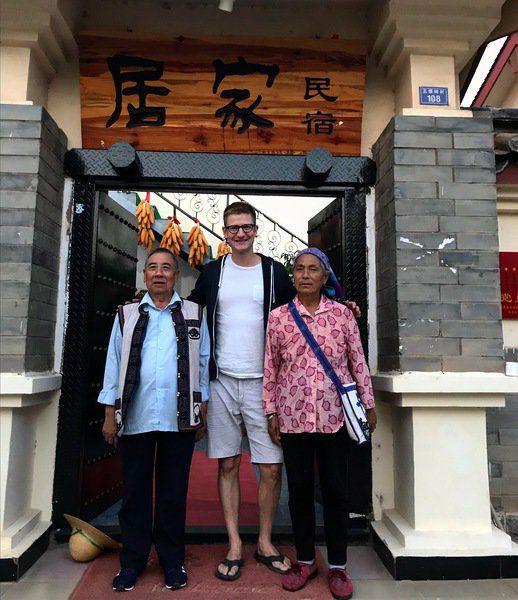 "I would not claim to know the ins and outs of budgeting or politics in the (Allegany County) school system," he said. "However, I can attest to the fact that learning Chinese will be a skill that opens doors for everyone. Both private industry and government are constantly seeking Chinese speakers. If students are studying Chinese every day throughout the entirety of elementary school, they will certainly be on their way to speaking at a very high level." 
Moessinger usually visits Cumberland every year or two. 
"My parents are retired, so we often choose an alternative location to meet," he said of Cumberland residents Mark and Sue Moessinger. "Over the years we've met in New Zealand, the Caribbean, Europe and even China."
Mark Moessinger said he was initially surprised at his son's plan.
"I thought, 'Mandarin is a pretty hard language to learn as an adult,'" Mark Moessinger said. "It's all worked out quite well for him … I'm very proud of him."
The idea that anyone would oppose language immersion programs "seems kind of silly," Mark Moessinger said and added that his son's success demonstrates that a second language can lead to lucrative opportunities.
"The country is in desperate need of Mandarin speakers," Mark Moessinger said.
San Francisco resident Elizabeth Weise wrote "A Parent's Guide To Mandarin Immersion." The book explains how the programs work. 
Weise was raised in Seattle, where many of her schoolmates were from Chinese families. 
"I was interested in it," she said of being exposed to the Chinese language. 
She later studied Chinese in college.
Her two daughters — the older graduates from high school this year — are Mandarin immersion students. They also study Spanish.
"It's just about giving them opportunity," Weise said of adding languages to a student's school curriculum. 
There are more than 300 Mandarin immersion school programs in the United States, she said.
"We're up to 41 states that have them," she said and added no schools force the program on students. "It's always a choice." 
Overall, Mandarin immersion programs do well, she said.
"They're well liked by parents," Weise said. "The kids are happy and they're learning."
Utah leads the country in dual language immersion programs, she said.
Karl H. Bowman is the world and DLI specialist for the Utah State Board of Education.
Utah, which has 42 school districts, started its Chinese immersion pilot program in 2008.
"It just grew," Bowman said. Currently, 51,000 of the state's 613,000 kindergarten through 12th-grade students are DLI learners. For the 2019-2020 school year, 53,000 students are projected to be in the state's language immersion programs.
Utah education officials received some analysis of the DLI programs from American Councils research groups, Bowman said.
"We're seeing that it's very successful," he said and talked of DLI students that meet and exceed assessment benchmarks.
At the start of the next school year, Utah schools will include 244 DLI programs that teach Mandarin, French, German, Portuguese, Spanish and Russian. 
"Our largest program is Spanish, then Chinese," he said. Utah school officials are also considering whether to add Arabic, Korean and Japanese languages to the curriculum.
"We're just adding programs … exponentially," Bowman said. A lottery system is used to select applicants for the DLI programs. "The demand is high."
Utah school officials are looking at ways — including online courses — to include more students in DLI programs, Bowman said. 
"We know that (DLI) is a strong program," he said. "We're always looking to improve it."