UPDATE: Time of hearing changed
Megan Shaffer has been locked up in the Garrett County Detention Center since a 12-member jury, roughly two months ago, found her guilty of second-degree murder. This week, a date was set for her sentencing.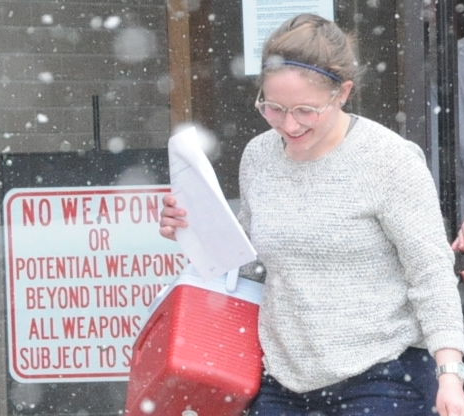 BACKGROUND
According to public documents at Allegany County Circuit Court, Stevens' naked body was observed -- from an MSP helicopter on the morning of Jan. 4, 2017 -- on a logging road not far from Pine Swamp Road.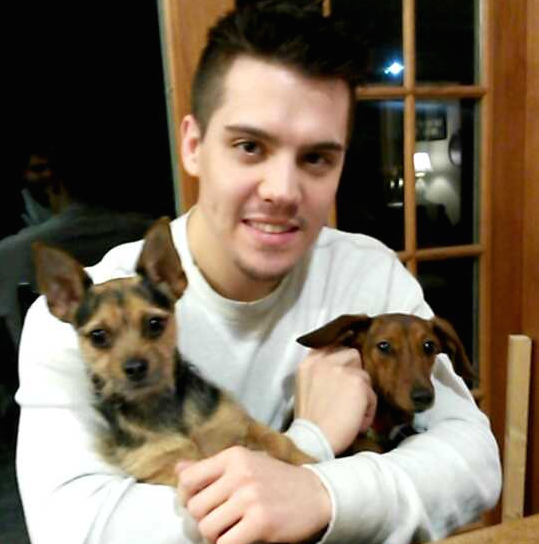 He was lying facedown, a knife with a 7-inch blade was near his head.
Authorities said his throat had been cut deeply with "more than one swipe."
An autopsy later showed Stevens had broken ribs and a punctured lung.
In September, Shaffer, 21, of Ridgeley, West Virginia, was charged with second-degree murder, manslaughter and assisting another to commit or attempt to commit suicide in the death of Stevens, 24, of Frostburg.
In December, Shaffer entered a not guilty plea to each count.
In March, Dr. Carol Allen, state assistant medical examiner, testified as an expert witness for the state at Shaffer's trial at Garrett County Circuit Court.
The cuts Stevens suffered took time, effort and "significant force," she said.
His cause of death was from "sharp force injuries in the neck," she said. "The manner of death was homicide."
Prior to the knife wounds, Stevens suffered multiple broken ribs -- one of them was shattered twice -- and a puncture to his lung caused it to leak air.
That meant Stevens was "compromised from a physical standpoint" and could not have cut himself, Allen said.
"(Stevens) could not have done this to himself," she said. "There were no characteristics of a suicidal cutting wound."
Stevens also quickly lost "a significant amount of blood," Allen said.
On March 19, Shaffer was found guilty of second-degree murder.
At that time, Garrett County Circuit Court Judge Raymond Strubin revoked Shaffer's $100,000 unsecured bond. She was remanded to the Garrett County Sheriff's Department.
UP TO 30 YEARS
Despite a recent change in Maryland state sentencing laws, Shaffer could serve up to 30 years in prison.
"When Ms. Shaffer was charged, the maximum penalty was 30 years," said Garrett County State's Attorney Lisa Thayer Welch via email. "It has since been increased to 40 years. The 30-year limit applies to (Shaffer)."
Shaffer's sentencing date was initially set for 3 p.m. July 25 in the Circuit Court for Garrett County. The time has been rescheduled for 1 p.m. that day.
On Saturday, Stevens' father, Jay Stevens, via email said his son had walked down the slope of the mountain and died at the bottom in a swamp.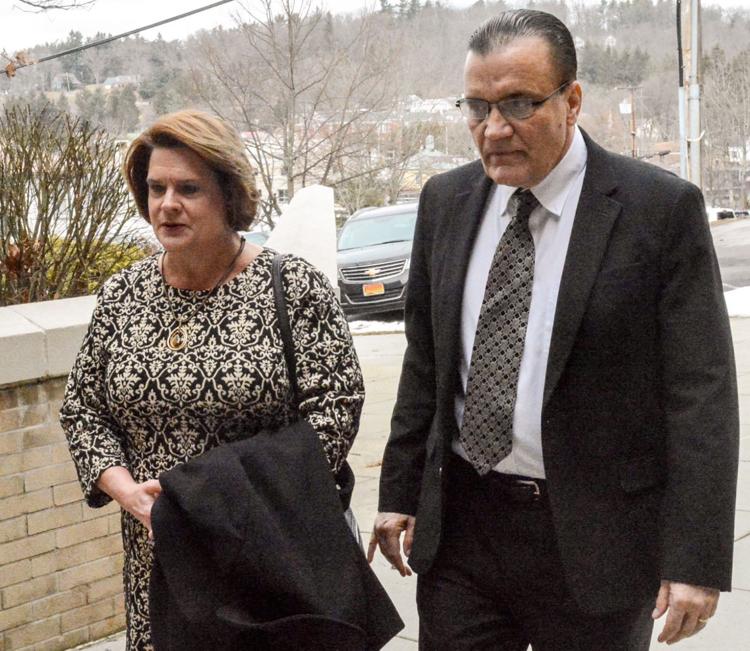 "The jury believed the prosecution's evidence that Ms. Shaffer killed him in the swamp with a butcher knife," Stevens said.
Meanwhile, Stevens family attorney T. Lee Beeman Jr. — of Beeman Law Offices, LLC on Washington Street in Cumberland — recently filed a Motion to Lift Stay, which asks the court to allow a civil case to proceed.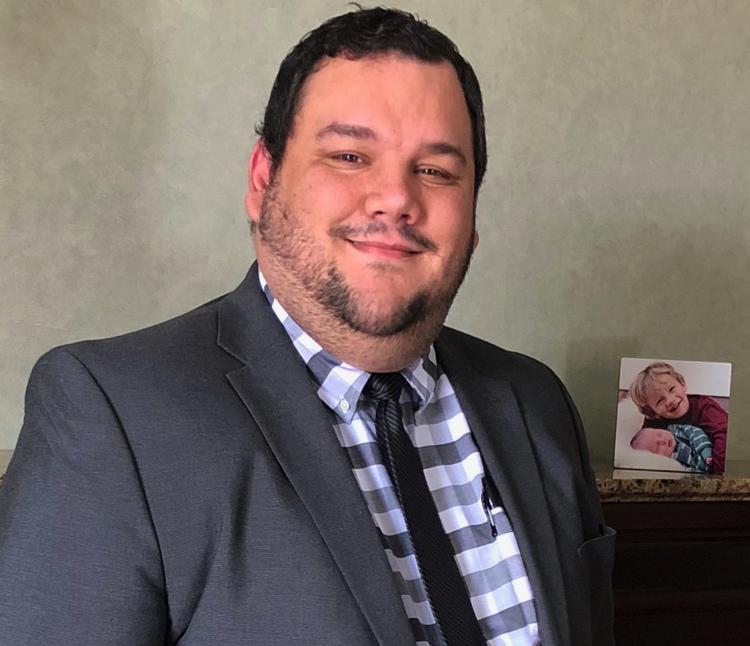 That case would determine whether Shaffer could collect roughly $188,000 from an investment account, on which she was named beneficiary, that Alexander Stevens had owned.
"There is no provision set forth in the (Edward Jones) Transfer on Death Agreement that would, in effect, automatically bar Ms. Shaffer from collecting the money based solely upon her murder conviction," Beeman said via email earlier this month.
••••••••••••••• -30- •••••••••••••••
Date set for Megan Shaffer sentence in murder of Alexander Stevens. My story this evening at https://t.co/wfFWFyhMBE. pic.twitter.com/pvySoo0X7M

— Teresa McMinn (@teresamcminn1) May 16, 2018
Megan Shaffer could serve 30 years in prison for murder of Alexander Stevens - Full story at https://t.co/Fi1DsjqqgJ pic.twitter.com/FMG6EuxtIg

— Teresa McMinn (@teresamcminn1) May 11, 2018
Update story -- on the Megan Shaffer sentencing date for Alexander Stevens murder -- coming later today at https://t.co/wfFWFyhMBE. pic.twitter.com/Onr0SKQHOg

— Teresa McMinn (@teresamcminn1) May 11, 2018
A million people were at #MarchForOurLives in DC. Here's my video of the event: https://t.co/75aKkALFV6

— Teresa McMinn (@teresamcminn1) May 10, 2018
The late, great Henskie Ritchey was proof that the real heroes are usually among us. Wednesday column: https://t.co/jjMkf5vpSv

— Mike Mathews (@MikeMathewsCTN) May 16, 2018
New BW basketball coach sets sights high, easer to get started:https://t.co/clX9xsr4R5

— Mike Mathews (@MikeMathewsCTN) May 15, 2018
At 10 a.m. Wednesday 4,380 cubic feet per second flowing in North Branch Potomac at Luke #BigRiver pic.twitter.com/CauY3qBrne

— Mike Sawyers (@CTNMikeSawyers) May 16, 2018
https://t.co/qqV5UxD9Mx | Walkaway inmate captured, others arrested

— Elaine Blaisdell (@eblaisdell) May 16, 2018
https://t.co/zJWGC0wsi1 | Mineral chamber, visitors bureau to have separate boards by July

— Elaine Blaisdell (@eblaisdell) May 16, 2018