OAKLAND — Graphic images of a butchered young man and a range of emotional testimonies filled a second-floor courtroom on the third day of the Megan Shaffer murder trial, which is set to continue through Friday in Garrett County Circuit Court.
Shaffer, 21, of Ridgeley, West Virginia, is charged with second-degree murder, manslaughter and assisting another to commit or attempt to commit suicide in the death of Alexander Stevens, 24, of Frostburg.
Stevens was found, naked, with his throat slashed and at the bottom of a cliff, known as High Rock, dead on Jan. 4 last year within the Savage River State Forest in Garrett County near Pine Swamp Road.
In December, Shaffer entered a not guilty plea to each count.
On Thursday, Garrett County State's Attorney Lisa Thayer Welch called Dr. Carol Allen, state assistant medical examiner, as an expert witness in the trial.
Allen's office performed the autopsy on Stevens.
"There was a sawing motion," Allen said of multiple deep slashes to the neck of Alexander Stevens. 
The cuts took time, effort and "significant force," she said.
His cause of death was from "sharp force injuries in the neck," she said. "The manner of death was homicide."
Prior to the knife wounds, Stevens suffered multiple broken ribs - one of them was shattered twice - and a puncture to his lung caused it to leak air.
That meant Stevens was "compromised from a physical standpoint" and could not have cut himself, Allen said.
"(Stevens) could not have done this to himself," she said. "There were no characteristics of a suicidal cutting wound."
Stevens also quickly lost "a significant amount of blood," Allen said. 
Welch asked Allen if toxicology tests were performed on Stevens.
"Yes ... everything was negative for substance," Allen said.
After Allen's testimony, Welch played a video for the jury that appeared to be of — and taken by — Shaffer lifting several heavy weights in a gym. Welch provided no explanation for the selfie presentation.
Shaffer's attorney, Stephen R. Tully, called Diane Kenner, of Swanton, to the stand.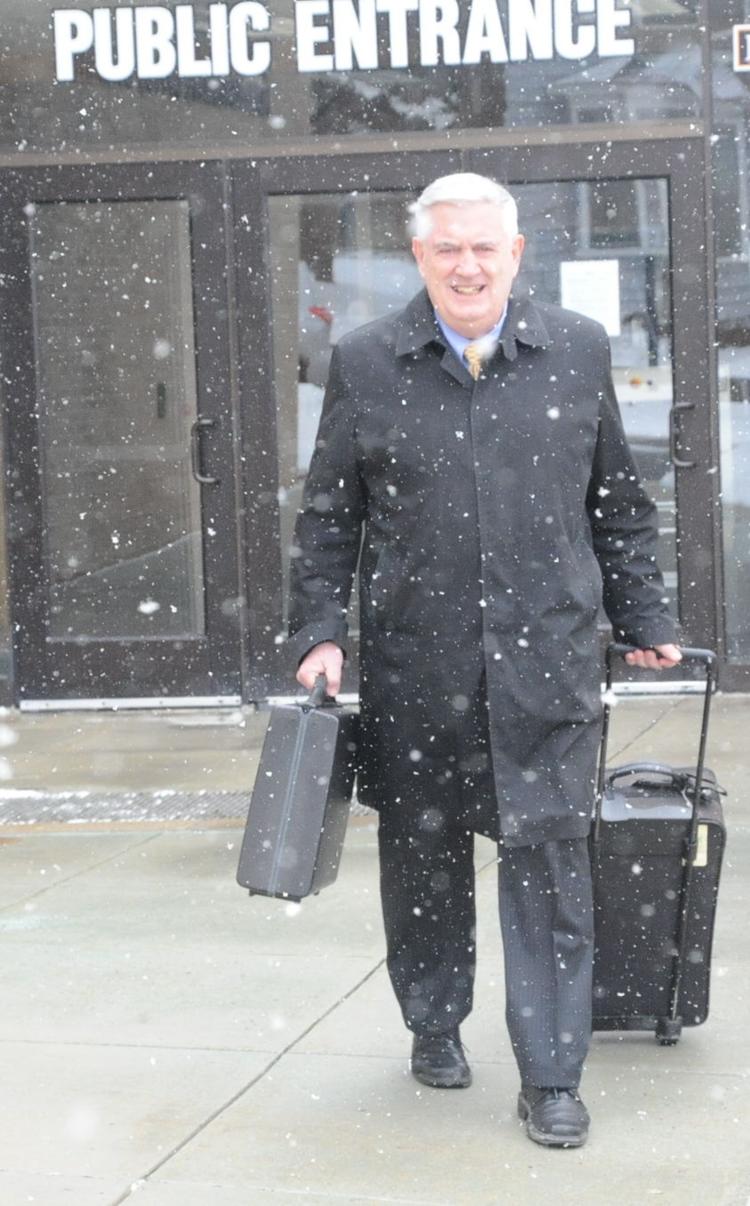 Kenner recalled a night in late December, 2016, when she said Stevens knocked on her door, barefoot, and said he was lost and didn't know where he'd left his car.
Stevens said because his father was battling cancer, he'd been in the woods "to clear his head," Kenner said.
"We just sat and talked," Kenner said. "He wasn't there very long."
She said her grandson helped Stevens find his car. 
Two days later, Kenner said she and her grandson received from Stevens a package containing a glass bird feeder and thank you note for their help.
Tully also called Kristen Logsdon, of Fort Ashby, West Virginia, to the witness stand.
Logsdon said she and Shaffer have been friends for several years. 
She said she visited Shaffer in the hospital after the High Rock incident and saw "a distinct cross cut into her back."
Logsdon said Shaffer told her Stevens had cut the shape into her skin the morning of Jan. 3, 2017 before they went to High Rock.
Logsdon said she believed Stevens had "mental control" over Shaffer.
When Tully asked Logsdon whether Shaffer initially told her about her relationship with Stevens, Logsdon replied, "I don't remember."
Welch read a report she said that showed Logsdon after the High Rock incident during a police interview said she liked Stevens and "he's super nice."
Tully also asked Shaffer's friend, Danielle Foye, of Cumberland, to describe her relationship with Stevens.
Foye said it was "a little one-sided" and added that she saw Shaffer cry because Stevens needed her attention.
That was unusual because Shaffer "doesn't cry, period," Foye said. 
Foye also said Shaffer told her that Stevens "took a razor blade to her back" and carved the cross insignia into her skin.
No photos or medical expertise were offered on the alleged "cross" carving.
Under questioning from Welch, Foye referred to a copy of a statement she gave police after the High Rock incident. Foye said she got the document from her attorney and added it contained incorrect entries.
Tully also called Doug Widdows, of Cumberland, as a witness.
Widdows said he'd known Shaffer for about four years.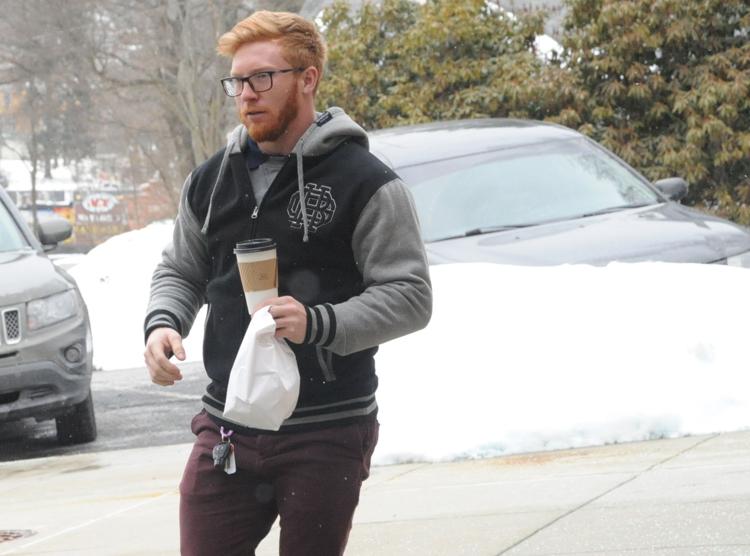 "We were in a relationship for a while," he said and added now the two are friends.
Widdows said he spent time with Shaffer in the hospital after the High Rock incident and "she just looked like she was scared to death."
Under questioning from Welch, Widdows confirmed he'd told police Shaffer was used to being in the woods because she was a hunter.
Tully asked Tristan Stevens, a Baltimore resident and twin sister of the late Alex Stevens, to recall a time when her sibling was intoxicated and got into trouble.
"My brother got in a car accident. He had drank and drove," she said. "I don't believe he was suicidal."
She also said she learned, via law enforcement officials on Jan. 4, 2017, that her brother had committed suicide.
Alex Stevens had also taken cough medicine and "was high from it," she said.
"For a little while, he was not himself," Tristan Stevens said of her twin and fought back tears as she discussed her brother.
But he worked through his problems and "was sober for months" before his death, she said.
"He was ... doing well in school," she said. "He had a job, his own place."
Tully asked Tristan Stevens why her brother took their mother's beloved dog, in a pet carrier, and left it in a cemetery, which Shaffer had told police on Jan. 6, 2017.
"I don't know. There's only one person in this room who does," Tristan Stevens said.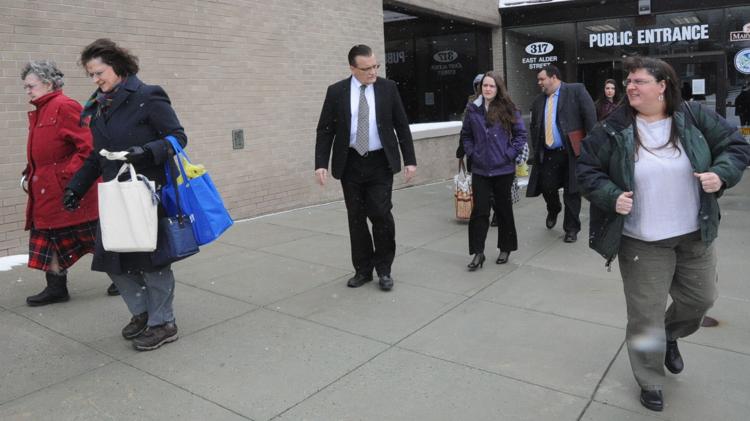 Frostburg resident Jay Stevens, father of Alexander and Tristan Stevens, was the last witness called for the day.
He said news of his stage four kidney cancer "shook up the entire family" and added to his son's anxiety over being kicked out of the Coast Guard Academy.
"It depressed him," Jay Stevens said of his son and recalled arguments the two had had. "I told him, 'you have to get yourself under control.'"
Tully asked Jay Stevens about reports of fights between the father and son.
"He and I have never laid hands on each other," Jay Stevens said. "We are not a violent family."
Jay Stevens recalled the morning of Jan. 4, 2017, after talking to emergency crews the night before while Alex Stevens was missing and not knowing his son's fate.
"I love him now and miss him tremendously," Jay Stevens said.
••••••••••••••• -30- •••••••••••••••
I'm working on the latest story in the Megan Shaffer murder trial. Today was Day 3 and included several powerful testimonies in court. Check https://t.co/wfFWFyhMBE tonight for my report. pic.twitter.com/cHSpBDAgHD

— Teresa McMinn (@teresamcminn1) March 15, 2018
Medical examiner at Megan Shaffer murder trial on whether any drugs were found in Alex Stevens system: "Everything was negative" for substances.

— Teresa McMinn (@teresamcminn1) March 15, 2018
Medical examiner at Megan Shaffer murder trial: Injuries to Alexander Stevens neck required "significant force."

— Teresa McMinn (@teresamcminn1) March 15, 2018