CUMBERLAND – After a recent Narcan cost increase, the price of an opioid overdose call -- now more than ever -- is pulling at Allegany County's purse strings. 
Allegany County Department of Emergency Services Director Dick DeVore said the new price adds to a growing list of expenses for the organization.
The cost of equipment, upkeep and personnel means an ambulance already leaves the station with more than $100 in debt, he said.
More expenses are tacked on when the department responds to an opioid overdose call.
"It's an additional task that's required of EMS," DeVore said.
That's an added burden on a local rescue squad that's not equipped to handle a high number of overdose patients that need to be transported to a hospital, DeVore said.
"(The ambulance is) already in the hole $128 when they get out the door," he said.
That cost grows to nearly $200 if the department administers a single dose of Narcan, which recently increased from $40 to $67.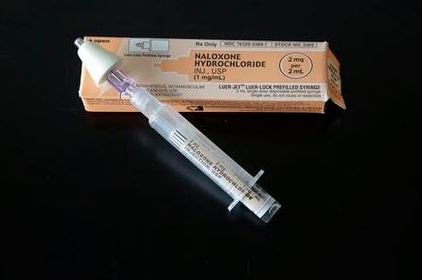 DeVore estimated EMS administered roughly $40,000 of Narcan in 2016.
Allegany County officials allocated $2.5 million to the department for Fiscal 2018.
While the allotment might seem high, DeVore said it's proportional to the cost his department faces in fighting the local opioid crisis. 
"It's not a drop in the bucket when your bucket is already full," he said. "A drop in the bucket is what starts it overflowing."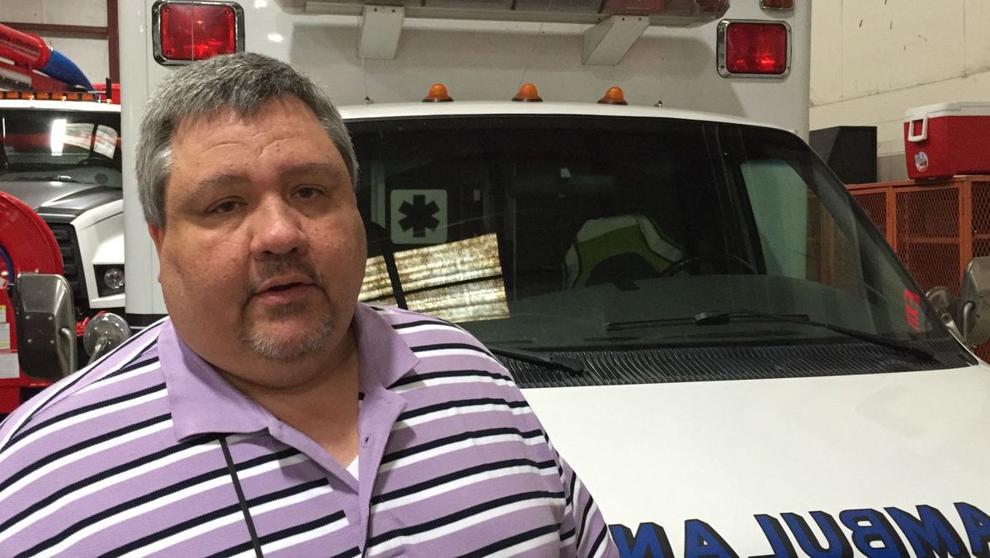 While a single dose of Narcan costs the county $67, in most cases, an overdose patient needs twice the amount of the antidote, DeVore said. 
"(When) you get into some of the stronger strains of (heroin), you need more Narcan," he said.
With an average of one overdose call per day in the county, that adds up. 
Meanwhile, if the patient regains consciousness, they may refuse transport to the hospital.
In that case, EMS can't collect any funding for the call.
"If the patient no longer wants our services and he walks, we have no means of billing that patient like we would bill any other patient that utilized our services," DeVore said.
"If you're conscious and capable of making an informed decision, we can't force you to be transported," DeVore said. "The only means we have at that point is for law enforcement to determine whether (the situation warrants) an emergency petition."
Cumberland City Police issue an emergency petition on each overdose call within city limits, DeVore said.
However, countywide, overdose calls are not guaranteed transport to the hospital.
Between Jan. 1 and Aug. 29, emergency officials responded to 135 overdose calls in Allegany County. Roughly 100 of those calls were in city limits, which left more than 30 without guaranteed transport.
Even if an overdose patient is taken to the emergency room, that doesn't mean EMS will get full reimbursement for services provided, DeVore said. 
Last year in Maryland, 55 percent -- of the over 2,000 people who fatally overdosed on opioids -- were on Medicaid, a national health insurance program for eligible low-income individuals including children and the disabled. 
"Medicaid revenue is down because they continue to reduce what they're covering through health insurance," DeVore said. "So you've got declining revenues, but then you've got the price of Narcan going up."
DeVore said his department can receive anywhere from $50 to $100 for each Medicaid patient it serves.
That funding, however, barely covers the cost of Narcan used on the patient, he said.
Allegany County County Commissioner Bill Valentine recently requested state funding to help offset the emergency department's expense for overdose calls.
What doesn't carry a dollar amount, however, is the emotional burden the opioid crisis causes emergency personnel, DeVore said.
"You have all these providers who are ... encountering all these critical needs patients," he said. "They're doing the intervention they need to do."
Many of those cases are unsuccessful.
"It only buys (EMS workers) a week before they go out and pick the same person up," DeVore said.
"It's not just the impact the patient has on the provider, it's everything the provider experiences," he said of situations such as when responders find small children -- of overdose patients -- in poor living conditions.
"(EMS workers) can't fix what's wrong," DeVore said. "All that has an emotional impact on providers."
••• #cumberlandheroin •••
Edited by:
• Teresa McMinn, Cumberland Times-News Digital Editor, tmcminn@times-news.com, 304-639-2371 (mobile)
•••
3/4 heroin users began by using Rx opioids. Find out where you can safely drop off your old or unused prescriptions https://t.co/bKDKL7zOsf

— MarylandEMS (MIEMSS) (@MarylandEMS) September 12, 2017
This week's focus for Campus Safety Awareness Month is on the opioid and heroin epidemic. All incoming students... https://t.co/MMutfP6UiF

— GC Security (@SafeNSecureGC) September 12, 2017
US heroin deaths jump 533% since 2002 https://t.co/9WqR0psPQE #addiction #opioidepidemic #opioidcrisis #breakthestigma #Baltimore #Maryland

— MarylandRecovery (@PolarisRecovery) September 11, 2017