While the homicide of a young Frostburg man appears to be shrouded in mystery, a fight over roughly $188,000 is among the many muddy details that have surfaced since his death. Alexander Arthur Stevens, 24, of Frostburg, was found dead, naked and with his throat slashed in Mountain Maryland woods on Jan. 4. Although police ruled his death a homicide, they have not named a suspect. Yet events that led to — and facts uncovered after — his death include myriad odd details sprawled inside thick files in the Allegany County Courthouse.
•••
The night he died
Public documents at Allegany County Circuit Court reveal additional details about the mysterious mountain death of the 24-year-old whose earlier life included attainment of Eagle Scout and representation at Maryland Boys State.
When Alexander Stevens' family deemed him missing, a friend, Steven Moon, drove to High Rock — within the Savage River State Forest in Garrett County — to search for the young man on the night of Jan. 3.
In a statement to police on Jan. 4, Moon said the previous day at 11 p.m. he had seen a 2010 Hyundai Elantra and a 2006 Nissan 350Z in the parking lot at the trailhead that leads to the promontory. Using license plates, authorities confirmed the Hyundai was owned by Megan Virginia Shaffer, 20, of Ridgeley, West Virginia, and the Nissan was Stevens' vehicle.
Moon said the key in Shaffer's automobile was turned to the auxiliary position, the car's lights were on and the radio was playing. 
There was a cellphone on the back seat.
He described Stevens' vehicle as having the hood propped open and covered with some sort of chemical. There was a bottle of motor oil on the roof.
Moon told authorities he started hiking the 1-mile trail that leads to High Rock, eventually finding candles that had been burned and a live cat in a cage. 
Additionally, he discovered a bag with women's and men's clothing inside.
Moon told investigators he called loudly for Stevens, but hearing no response, collected the cat and left the area. 
He told police his friend had been having "spiritual struggles" and was into "enlightenment." 
An organized search begins
Officers of the Maryland Natural Resources Police were first on the scene. Other agencies, including Maryland State Police and Garrett County Office of the Sheriff, responded as well. 
Sometime after 7:30 a.m. on Jan. 4, Shaffer, who had entered an unoccupied residence at 2316 Pine Swamp Road, found a cellphone and called 911, which can be reached without using a passcode.
NRP Officer Robert Mayles was made aware of the call. He was the first responder to reach the house.
Mayles reported knocking on the door and hearing a woman call for help. He gained entry and found Shaffer, undressed, beneath a blanket, on a couch.
Shaffer was interviewed by law enforcement officers various times.
Mayles said she told him she and Stevens had walked to the edge of High Rock drop off — a vertical fall of 33 feet according to investigators — where they disrobed and fell.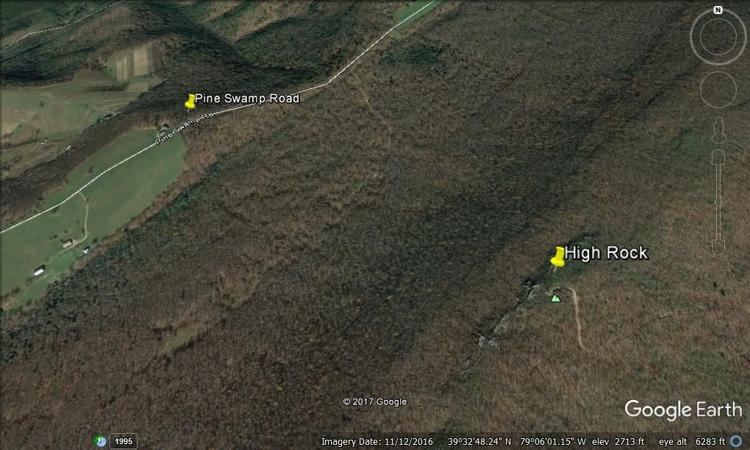 Shaffer told Mayles she couldn't remember much of what happened before falling.
Mayles' report states Shaffer told him she had not been sexually assaulted and she did not have sex that night with Stevens, whom authorities have described as her boyfriend. She said as well that they had not been drinking or using drugs.
Body found
At roughly 9:30 a.m., Stevens' body was observed from an MSP helicopter. It was on a logging road not far from Pine Swamp Road.
Like Shaffer, Stevens was undressed. 
He was lying facedown, a knife with a 7-inch blade was near his head.
Authorities said his throat had been cut deeply with "more than one swipe." 
An autopsy later showed Stevens had broken ribs and a punctured lung.
Shaffer was taken to the Western Maryland Regional Medical Center in Cumberland.
An Allegany Fire & EMS report filed with the hospital indicates Shaffer told four different stories about Stevens' death:
• He died where he fell from High Rock.
• The pair walked some distance after the fall and he died later.
• He fell on the knife.
• He cut his own throat.
Besides her injuries from exposure, such as frostbite, Shaffer had a broken shoulder and possible broken back, according to information released about her physical injuries.
State denied health records 
Based upon what the Allegany County State's Attorney's Office described as changing stories told to investigators by Shaffer, her mental health records, if any, were sought during a hearing in May. 
The state lawyers pointed out the information was being sought in relation to the death of Stevens, determined on March 2, to be a homicide.
According to an opinion and order, issued on May 30 and filed in the Circuit Court for Allegany County, the State of Maryland requested health records for Shaffer — who was a patient at the Western Maryland Regional Medical Center from Jan. 4 through 18.
At some point during her hospitalization, Shaffer was treated at the facility's behavioral health unit, the state asserted at a May 23 hearing.
The hearing included counsel for the state, WMHS and Shaffer. 
The state, acknowledging health records may be protected from disclosure, sought non-privileged and non-confidential information contained in the records.
"We don't often request mental health records," Frederick H. Voss, deputy state's attorney in charge of operations, said on Wednesday.
At the May hearing, the state called Maryland State Police Homicide Unit Sgt. Jonathan Martin to testify about the state's reason for the records request.
Martin said he interviewed Shaffer the day she was admitted to the hospital, the following day and several days later.
"Statements about the events changed during the three interviews," Martin indicated.
Relevancy of the requested mental health records was needed to determine "the truthfulness of Ms. Shaffer's statements about the event which had changed of the course of time," Martin said at the hearing.
Shaffer did not agree to the release of mental health records, if in fact they exist, according to her lawyer.
The state requested the court conduct an in camera review and determine whether any of the records were "available for disclosure and relevant to Ms. Shaffer's demeanor, statements and physical injuries."
On May 30, Circuit Court Judge Jeffrey S. Getty, who had reviewed Shaffer's WMHS records looking for items that could be legally disclosed, found none and denied the request.
Strange behavior
Jay Stevens, Alexander Stevens' father, told police that his son had been acting strangely ever since being forced out of the U.S. Coast Guard Academy in 2014.
The Associated Press reported in January that Stevens attended the academy in New London, Connecticut, after graduating from Frostburg's Mountain Ridge High School in 2010. 
In 2013, a lower-ranking female cadet accused him of entering her barracks room while she was sleeping, reaching under a blanket and touching her thigh. Stevens maintained he was drunk and mistook the room for his girlfriend's. After an investigation, he was "disenrolled" from the academy as part of a non-judicial punishment, academy spokesman David Santos said.
Jay Stevens told investigators that shortly before Alexander went missing, he was told his son had taken the family dog, telling his grandmother he was removing the pet to take it for a walk.
Jay Stevens said his son had never done that.
A search for the dog by authorities and the family took place in the High Rock vicinity. 
Court records indicate only that the search was abandoned and make no mention of the pet being found.
Jay Stevens told officers his son had been grappling with various religions and had become a vegan.
As recently as June 30, a state police spokesman confirmed that there have been no charges filed in this homicide case. 
Suspects are not named before being charged, the spokesman said.
The battle over the money
According to Circuit Court for Allegany County documents, Alexander Stevens on December 28 — one week before his death — authorized a wire transaction and closed the funds in a Stifel Nicolaus investment account. He transferred the funds, $188,003.98, to financial services firm Edward Jones and named Shaffer as beneficiary of the new account.
The wire transfer was completed on Jan. 6, two days after his death. At that time, his father, as personal representative of his estate, requested the court issue a temporary restraining order to prevent Edward Jones from distributing the money.
In the court records, Jay Stevens via his attorney, lists several reasons to stay the funds, including:
"It appears the activity taking place in the woods surrounding (Pine Swamp Road) was planned for a period of approximately (two) weeks, during which time the decedent and Megan Shaffer focused irrationally on this event."
The document also states Alexander Stevens was "not of sound mind or capacity" when he executed the transfer.
The court granted the temporary restraining order with stipulation that a $20,000 bond be posted and Jay Stevens provided the court a check in that amount.
As the homicide case aged, Jay Stevens filed for extension of the temporary restraining order in February. Documents filed at that time cite information from a police press release that includes, "We're still not at the point where we can rule anything out."
Additionally, "police are investigating said transfer in connection with the decedent's death," the documents state. 
The court again extended the temporary restraining order in March.
Investment firm wants out
Legal counsel for Edward Jones soon fired back naming the firm as plaintiff — and Jay Stevens and Shaffer as defendants — in a complaint for interpleader filed in the Circuit Court for Allegany County - Civil System on June 30. 
The document states Alexander Stevens on December 29 opened a "transfer on death" account with the firm that designated Shaffer as beneficiary of 100 percent of the TOD.
"The (estate of Alexander Stevens) has since laid claim to the TOD account pursuant to a demand letter from counsel dated April 27, 2017," court documents state.
Edward Jones asked to be removed from the middle of the dispute. The firm also requested it be discharged from liability, provided indemnification to cover costs and reasonable attorney's fees, and have the balance of the money turned over to the court.
Attorneys react
Attorney Stephen R. Tully — of Towson-based Seigel, Tully, Rouhana & Tully — represented Shaffer at the May hearing involving the state's request for release of her health records.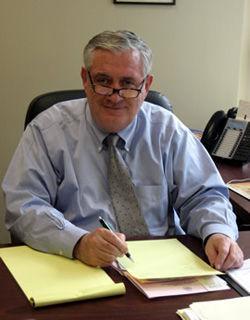 "The court hearing kind of speaks for itself," he said on Thursday of the judge's ruling to deny the request.
In terms of the homicide, Tully said, "(Shaffer) has not been charged as of this time."
He would not provide further details about the legal case, but said his client is going through a traumatic experience.
"This is a very difficult time," Tully said.  
Tully said he was unaware of the Edward Jones case. According to Circuit Court for Allegany County online records, Shaffer is named a defendant in a Writ of Summons - Civil Issued, filed on July 3.
T. Lee Beeman, Jr., of Cumberland-based Kirkwood & Rogers, P.A., is counsel for Jay Stevens as he represents the estate of Alexander Stevens.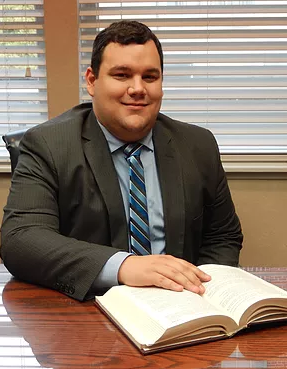 Beeman said he could not comment on the case because it continues to be under investigation by police. 
However, he gave some insight as to how Alexander Stevens' parents are coping.
"They've lost their son," Beeman said. "It's a very trying time for them."
••••••••••••••• -30- •••••••••••••••
From the obituary of Alexander A. Stevens
"In high school, Alex was active in plays and musicals having a fine baritone voice and was a member of the Concert Choir. He was the Pirate King in the Pirates of Penzance and played Sky Masterson in Guys and Dolls. He was in Concert Band, Jazz Orchestra, and Marching Band all four years of high school. He was an accomplished visual artist. Alex participated in football, basketball, cross country and track at Mountain Ridge. He attended Cambridge University summer program for high school students in England. The Farrady Post 24 American Legion selected Alex as one of their representatives to Maryland Boys State. While in high school he enjoyed Boy Scouts and was Senior Patrol Leader achieving the rank of Eagle Scout. He gave the Senior Address at his high school graduation."
• Also read: UPDATE - FILLING IN THE BLANKS: Alexander Stevens' parents: 'He worked to rectify bad or wrong situations'