CUMBERLAND — Whether driving a tractor or decorating a fancy wedding cake, Janet Saville could do just about anything.
As a 4-H mom, she encouraged her daughter as well as other members in the organization.
Saville, 81, of Flintstone, died in March last year at UPMC Western Maryland. Although COVID-19 was not responsible, her loss came as a shock to the family.
But her memory, spirit and positive influence live on, her daughter said.
"My mom … was an inspiration to me and to my children," Carla Eckard said. "She always had a way of creating an element of fun even while there was work to be done."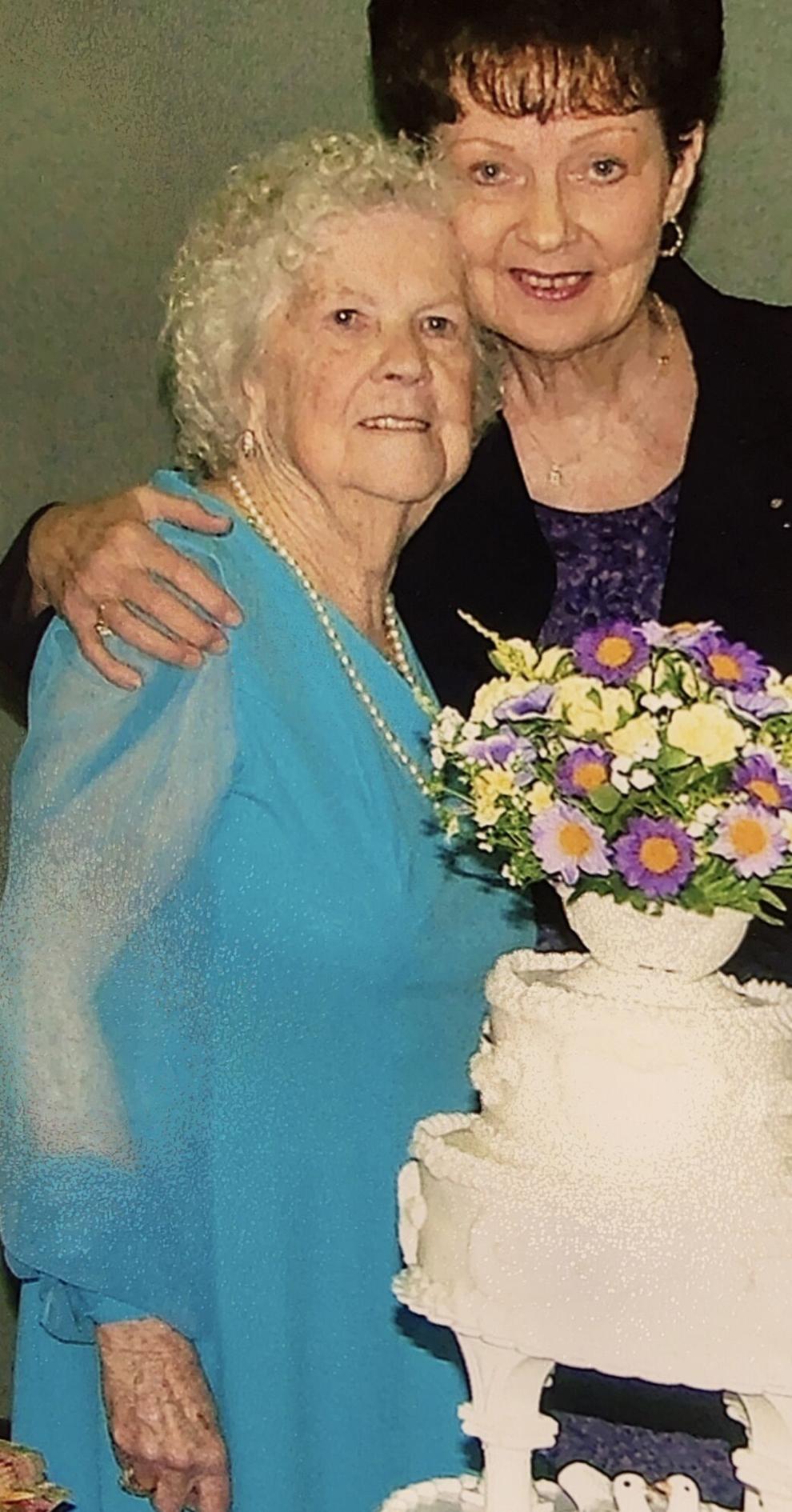 Today, Eckard, of Flintstone, is a 4-H mom for her kids Maria Eckard — 16, and Carl Eckard — 18, the Just Hoofin' It Horse and Pony Club, and Mountain and Valley 4-H Livestock Club.
"When I was young, I remember (Saville) helping at 4-H meetings. It must be in my blood," Carla Eckard said. "She loved animals and she would help with washing, clipping, or feeding, she was always there for me. I try to do the same for my children."
Saville loved to watch her grandkids participate in 4-H activities.
"She was often behind the camera capturing those memories for her grandchildren," Carla Eckard said. "We miss her very much. She was a 'make the best better' kind of person. I hope we carry on her legacy and the 4-H principles for a long, long time."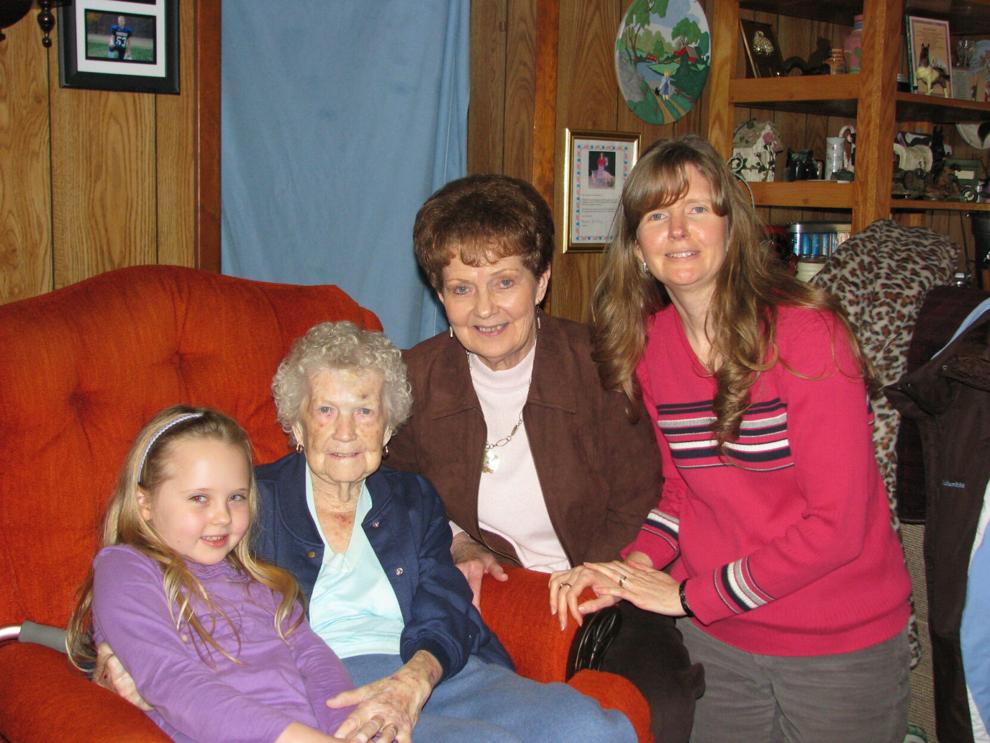 Carla Eckard said it's important to her that her children are in 4-H.
"One of my roles as a mom is to be a teacher to my children," she said. "I think one of the best ways to learn is by doing (and) 4-H offers many opportunities."
She talked of the many benefits of 4-H.
"One example is the Diamond Clover program (that) pushes my child to go beyond, it helps them set some goals and then work toward those goals," Carla Eckard said. "When I see them putting into practice things they have learned, pulling from experiences of both failures and successes, using their abilities to problem solve or manage their time, that is rewarding to me."
Carla Eckard handles whatever 4-H work is needed.
"I have helped youth learn material for contests and with planning activities," she said. "I also serve on the livestock sale committee, our livestock sale is held on the last Saturday of the fair."
The global pandemic that forced children to learn remotely and caused stress for many families provided somewhat of a break for the Eckards.
"We were home and the 4-H projects were not competing with school activities," Carla Eckard said. "Also, the morning chore of feeding animals was not so rushed. With school back in-person, the feeding starts at 5:45 a.m. every morning and it is more like a race against the clock to get it done."
The horse club had several Zoom meetings during lockdown, which was good for the children to see each other and chat about their animals and experiences, she said.
Lacie Ashby, University of Maryland Extension of Allegany County's 4-H educator and senior agent, said 4-H moms are "unsung heroes" that make the organization possible for youth in the community.
"In so many cases, 4-H moms take on new things they know nothing about, solely because their child had an interest," she said.
"They make the magic happen. 4-H moms serve as volunteers, leaders, paperwork queens, contest coaches, and more," Ashby said.
"They help plan activities … even down to 'thank you' cards and the last chair put away," she said. "And 4-H moms aren't just moms to their own children, they become 4-H moms to so many other kids as well through the positive relationships grown in 4-H."
4-H mom and Rawlings resident Jessica Ritchie is new to the program.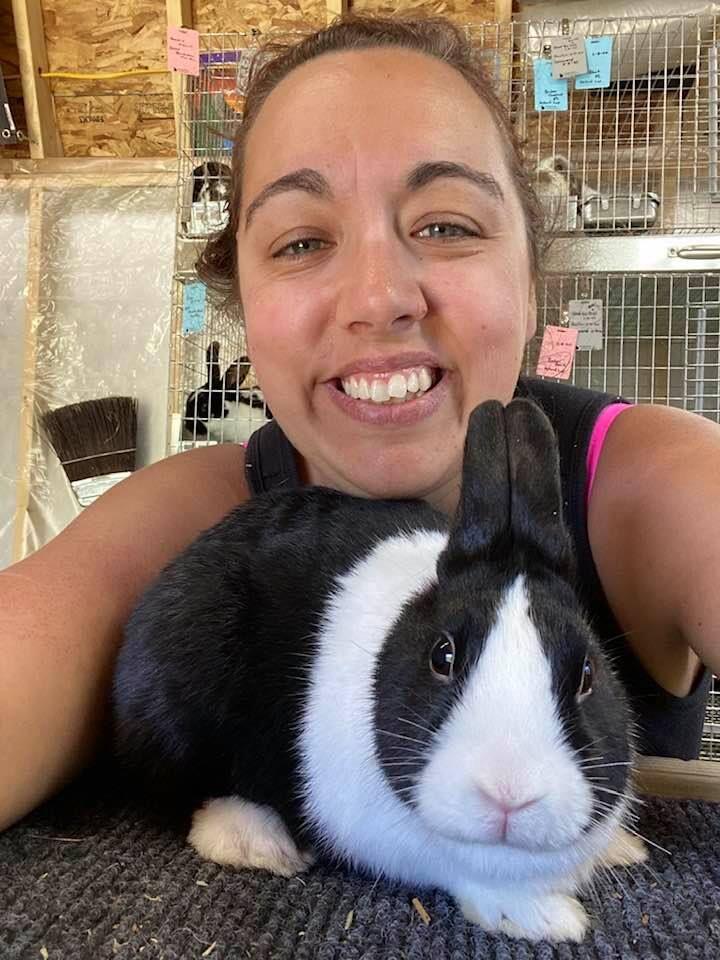 Her kids Lawson — 11, Kaleb — 9 and Jacob — 7 are in the High Rock 4-H Club.
"My kids get a chance to experience new opportunities and make new friends while participating in 4-H," she said.
Ritchie helps organize meetings and activities including fundraisers for the club.
"I like to help the kids with their animal projects, especially the goat projects," she said. "My kids have gained many skills when caring for animals. They have also learned responsibility while completing their 4-H projects. The kids also learn about good sportsmanship through the various competitions that they get to participate in."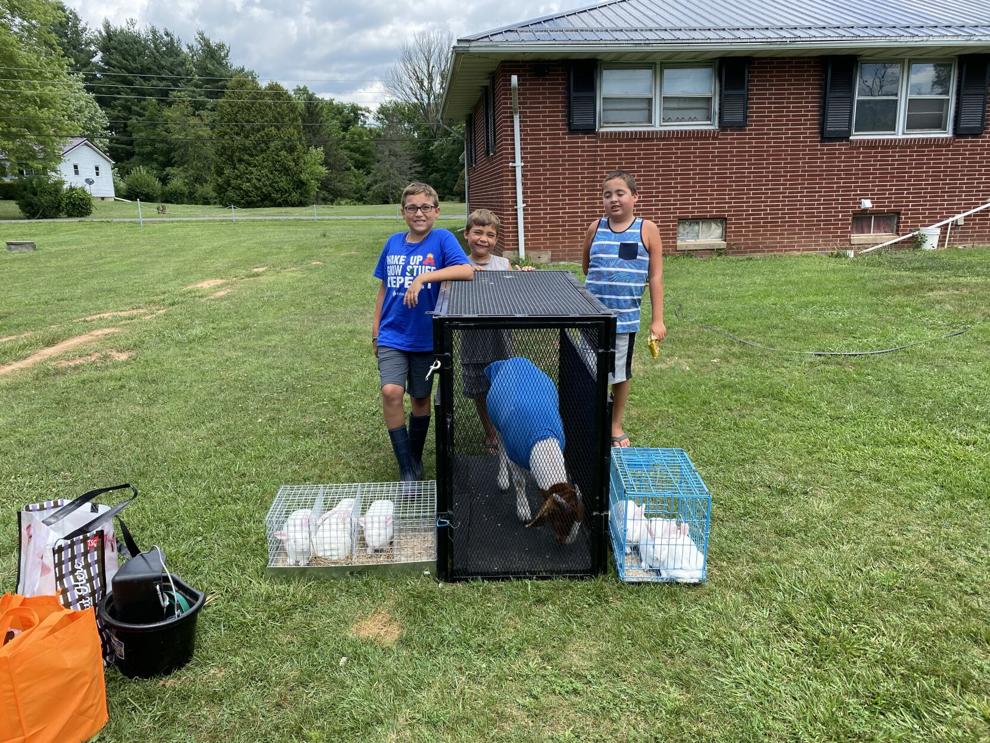 Ritchie thanks her mom, Shelly Harden who lives in Virginia, for encouraging the family's 4-H activities.
"Even though my mom lives several hours away, she is super supportive of my kids and the 4-H Club," Ritchie said. "She always makes time to participate in all my kids' activities, from birthday parties to 4-H livestock shows."
Cumberland resident Tonya Detrick-Grove is also a 4-H mom and leader of the group Just Hoofin' It.
"My son is an Eagle Scout," she said of Alek Detrick — 26.
She wanted her daughter, Abigail Grove — 15, to have similar rich experiences.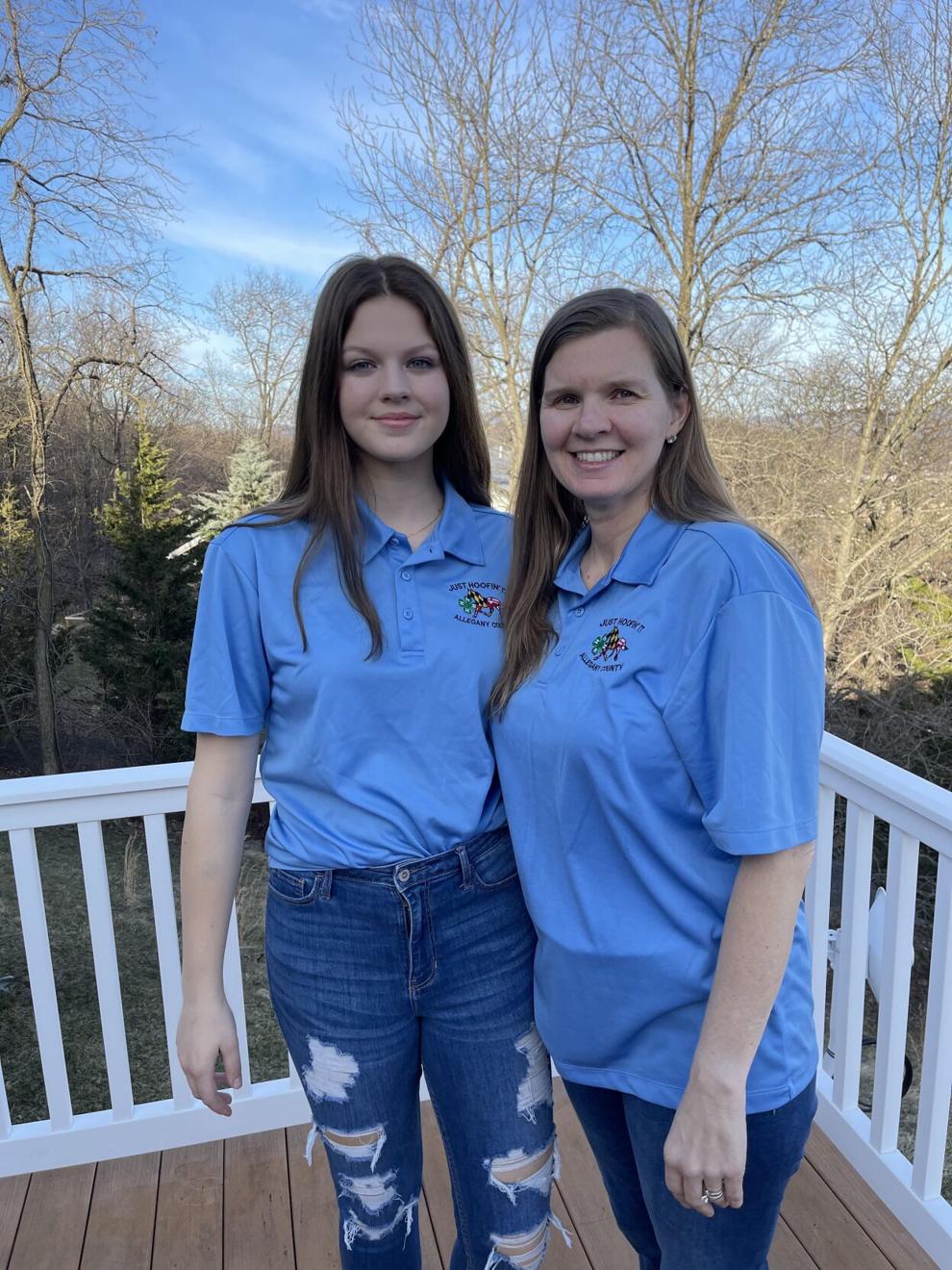 "Luckily, 4-H has provided many of the same life skills that he obtained in scouting," Detrick-Grove said. "I feel that Abigail has become a well-rounded individual thanks to 4-H. She has learned to take risks when not knowing exactly what the outcome will be. She has developed phenomenal public speaking skills that many children her age do not have (and) she sets goals for herself."
4-H has taught Abigail to work well with others, be helpful to folks in need, and provided skills including how to meet deadlines, complete paperwork to participate in an event, hold an office, conduct a business meeting, and time management, Detrick-Grove said.
"We started 4-H due to my daughter's love for horses," she said. "It provided a group for her to belong to that had an interest in common: horses. We have since learned how 4-H facilitates opportunities for children to develop a variety of skills that will benefit them as adults."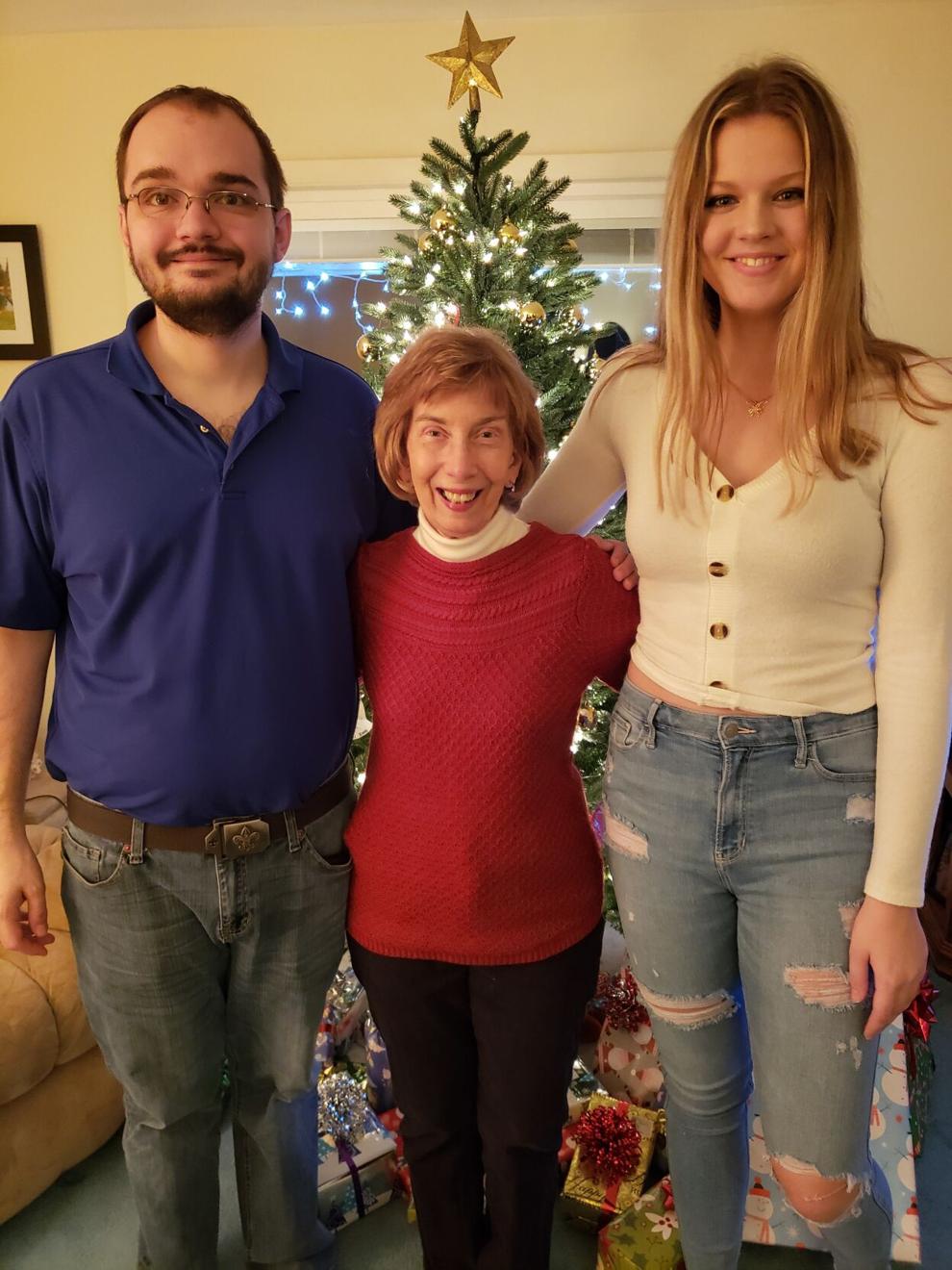 Detrick-Grove helps the 4-H members learn about processes and procedures for the group's meetings, facilitates participation in a variety of activities and events, and works as a coach.
"This year our senior team came in second place in the Maryland State 4-H Horse Bowl Competition and all four of our team members placed in the top eight from participants across the state," she said.
Detrick-Grove praised her mom, Linda Detrick of Cumberland, for her inspiration.
"She has always been supportive of my interests and the interests of my children," Detrick-Grove said.