MOUNT SAVAGE — The folks at Evergreen Heritage Center had two problems, but one of them turned out to be a solution.
After all, Janice Keene and her people didn't win the 2015 Maryland Sustainable Growth Award simply for being in a gorgeous part of Allegany County.
"Our 200-year-old barn needed repaired and our ash trees were being infested with ash borers," Keene, president of the Evergreen Heritage Center Foundation, said Tuesday afternoon as she strolled the 130-acre, topographically-challenged grounds.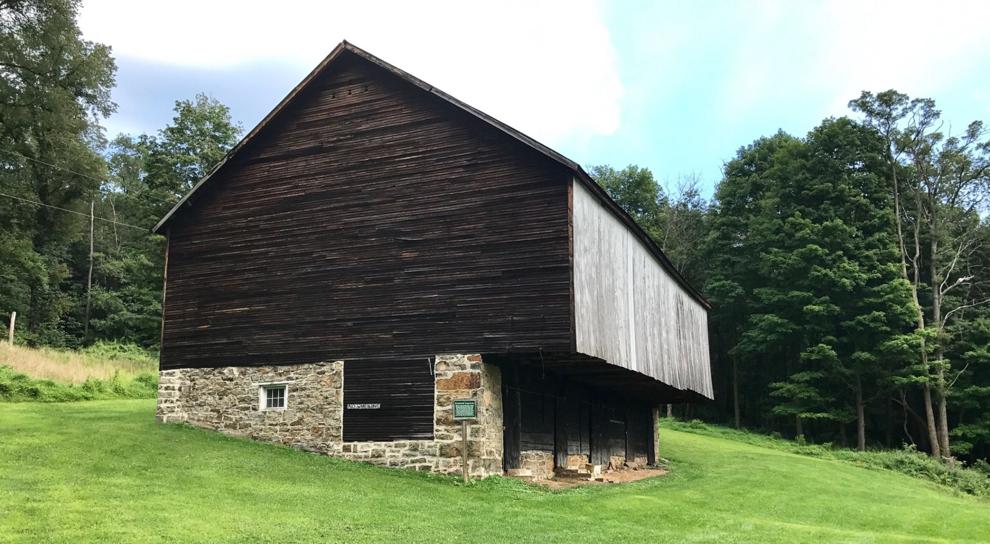 Before the insects could have their way with the ash trees, 400 of them were felled and are providing 700 boards milled on site.
The boards are being stored and will be used to improve the 4,500-square-foot barn, built about 1780.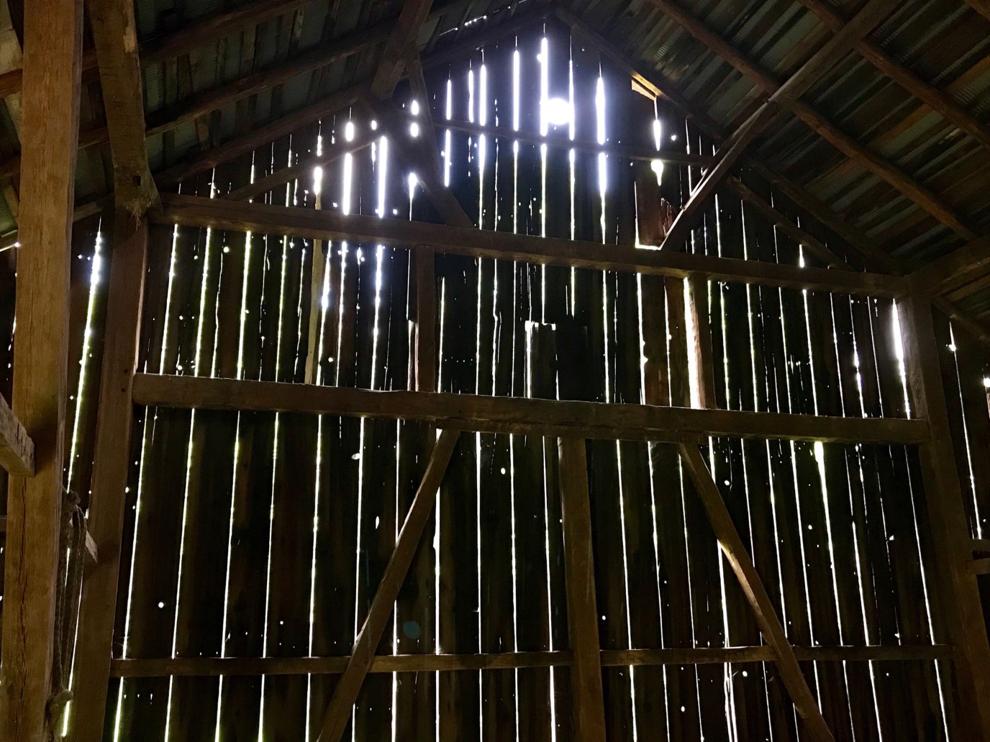 "We've had trees up to 28 inches in diameter," said Matt Diehl, who, along with Ian Cheek, sawed boards on Tuesday.
"It would have been a terrible waste to lose the trees," Keene said. "We needed to find something productive to do with them."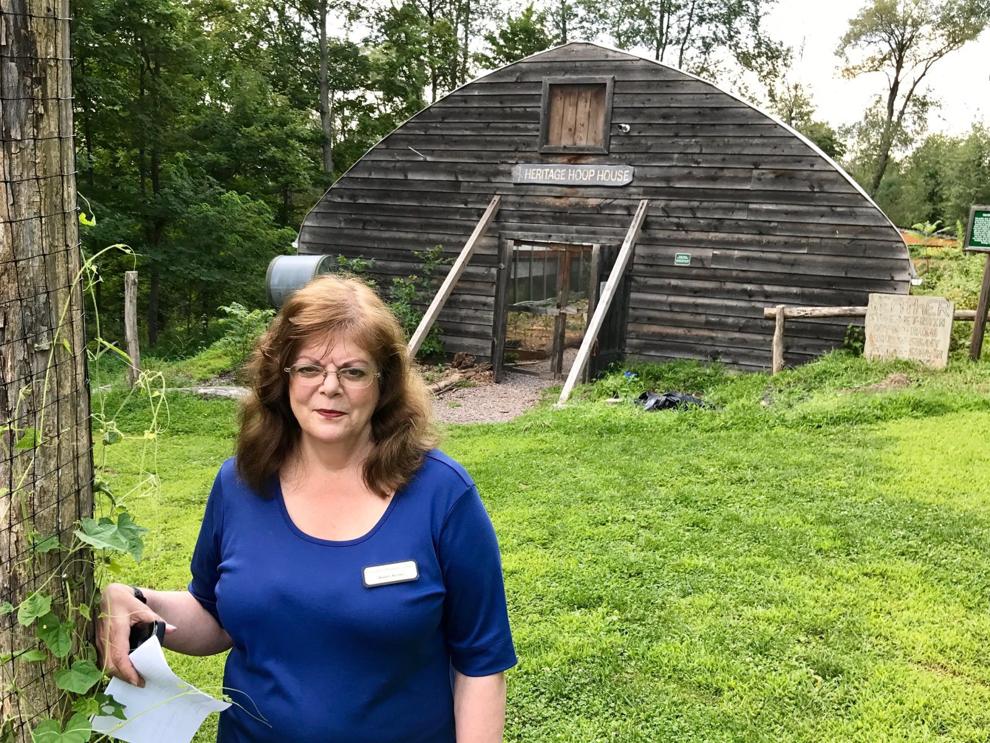 Keene said history experts tell her the Pennsylvania-style barn is the only of its kind in Maryland.
Nothing goes to waste when an ash tree is reduced to boards, according to Diehl. "We use everything," he said.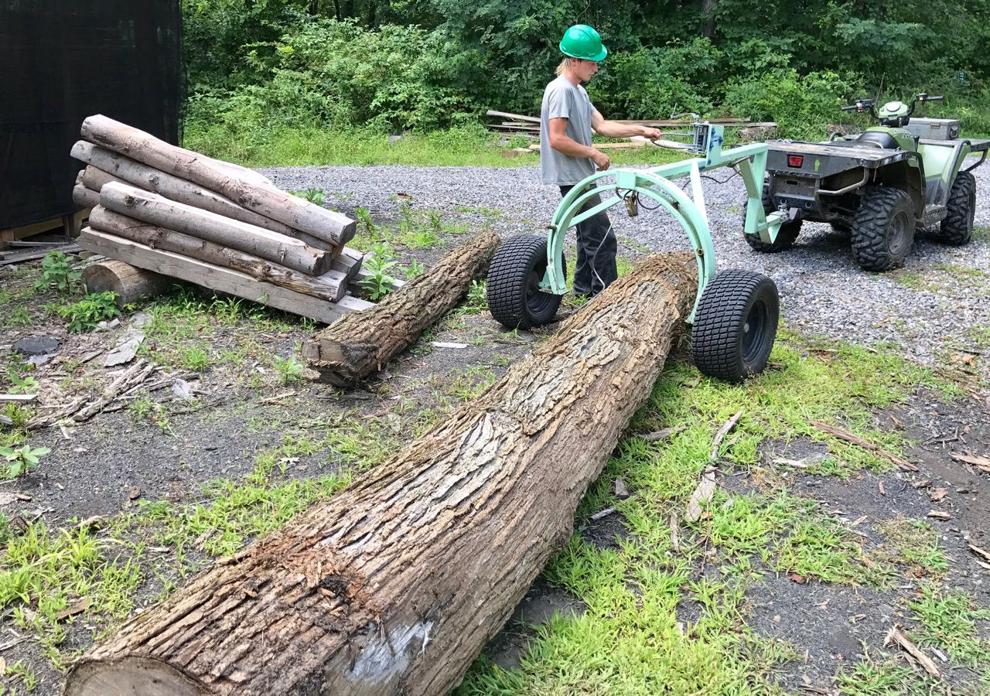 The bark slabs are burned or used to create items such as planters. Even the sawdust is used, sometimes as a starter fuel.
By wisely using resources to sustain the property, the center practices what it preaches when staff educates the area's 3,200 elementary, middle and high school students who visit Evergreen each year. 
Testing shows that the center's educational efforts have increased student science literacy by 25 to 50 percent, according to Keene.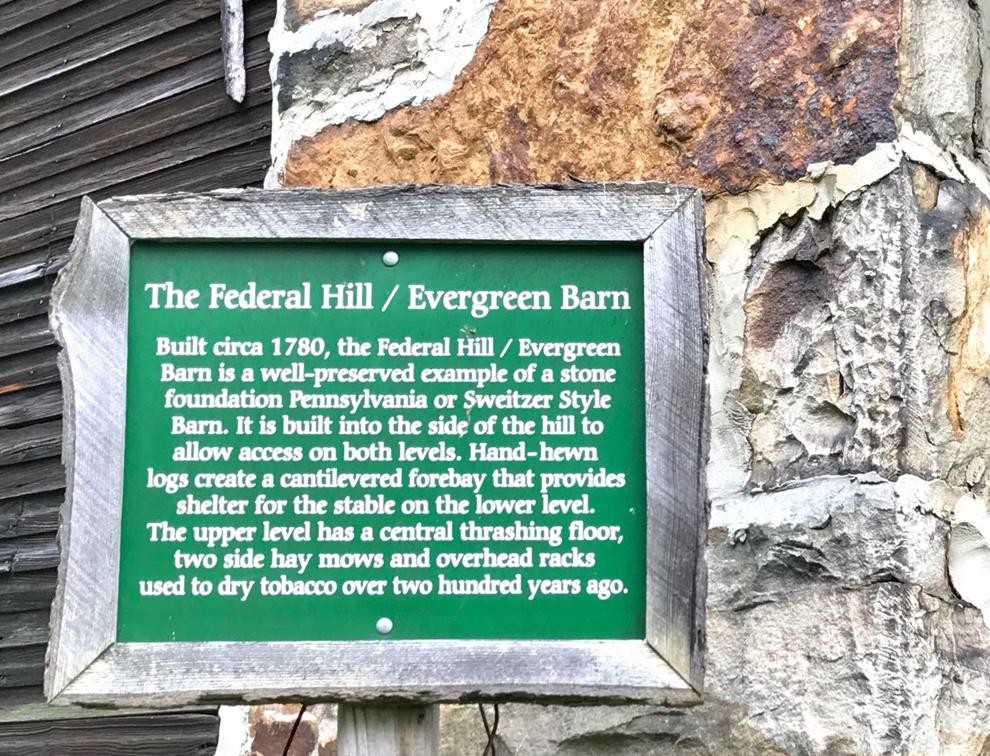 The center has been listed on the Maryland Historical Trust Inventory since 1976 and was added to the National Register in 2015. It is on Trimble Road just off state Route 36 between Mount Savage and Frostburg.