CUMBERLAND, Md. — John Reasner knew his wife loved to attend concerts, but he didn't realize the depth of her passion until she took it to the next level.
"We're gonna get an RV," his wife Holly told him after her first DelFest experience a few years ago.
Soon after, he found a 1992 Winnebago on Craigslist.
With only 53,000 miles, John Reasner bought it.
"We got it cheap," he said. "We're gonna upgrade it at some point."
On Wednesday, the couple, from Baltimore County, was outside the vehicle at the Allegany County Fairgrounds with his sister Raven Cooley and her daughter Payton Cooley of Williamsport, Pennsylvania.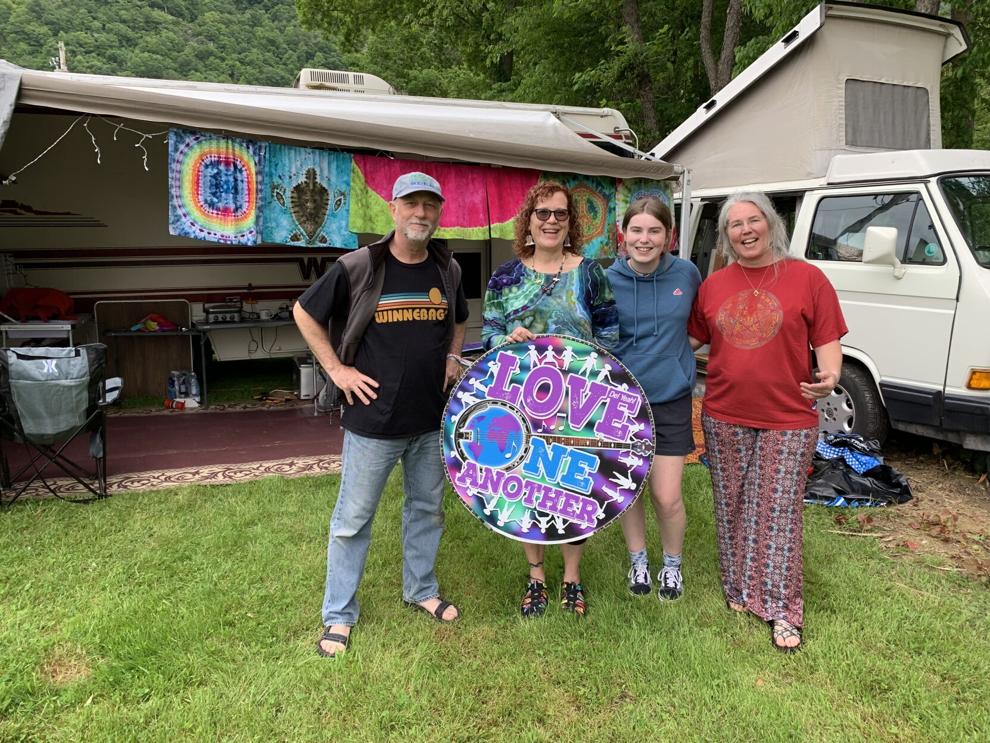 The Reasner's daughter, Grace, was also on her way to the event Wednesday.
"She's my cousin and best friend," Payton Cooley said. "This is our fifth DelFest together."
The families have attended DelFest together multiple times over the years and since 2016 have been making stickers to commemorate the event that they give to random people.
"Every year we come up with a (new) sticker idea," John Reasner, an illustrative artist who applies his talents to the project, said.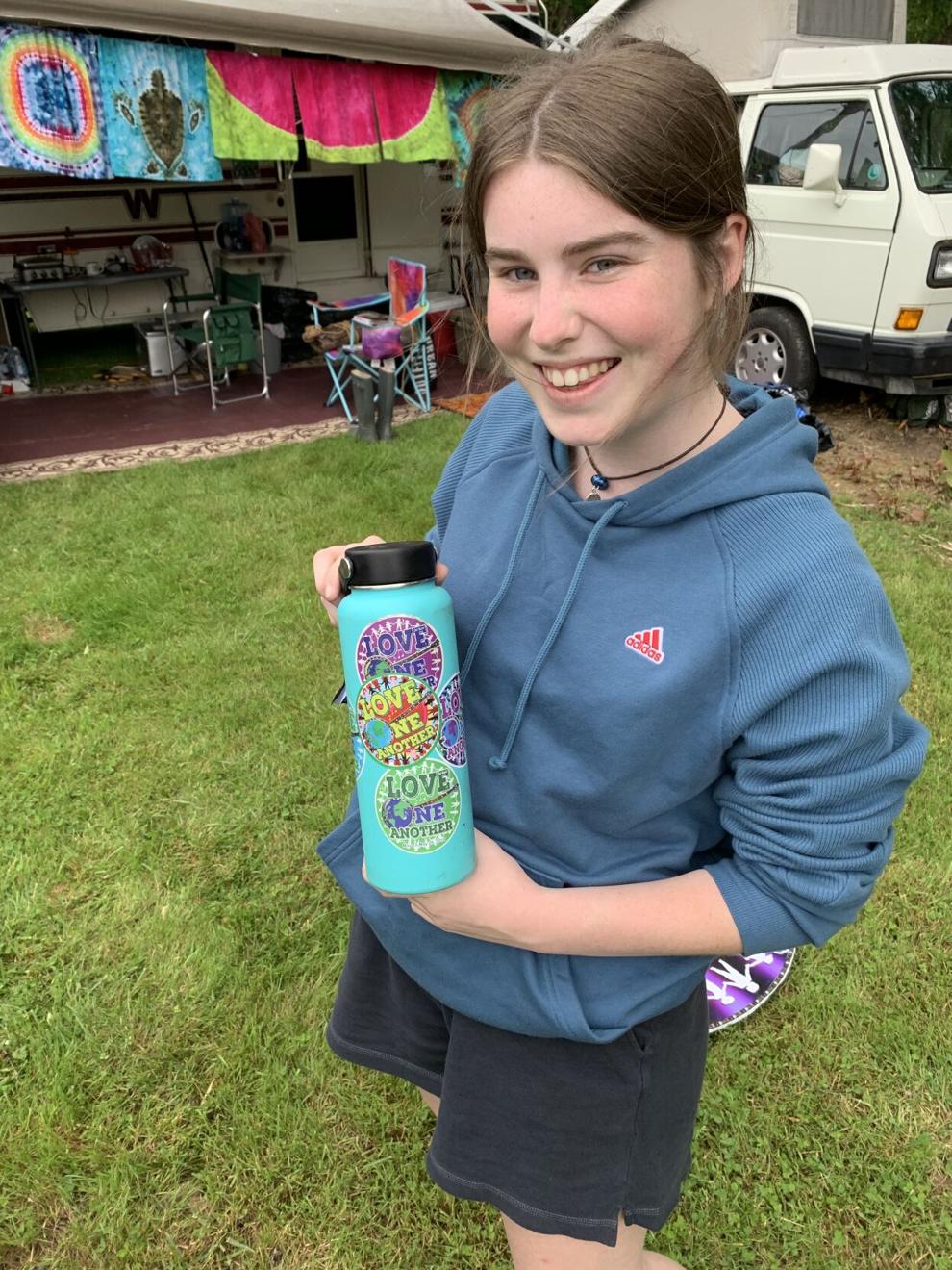 This year's sticker is red, white and blue, features a world map on a banjo and states "Love one another."
In 2020, when DelFest was canceled due to the pandemic, Holly Reasner mailed 50,000 of the family-created stickers to folks around the world.
She also created The Love One Another Project on Facebook.
"It really all comes from … the McCoury family," Holly Reasner, who wore earrings that depict Del McCoury, said.
"(DelFest) is such a family-friendly, wonderful and accepting community," she said of the event.
Other folks Wednesday were also eager for this year's DelFest.
Molly Runner of Bridgeport, West Virginia, will experience DelFest for the first time this week.
She saw an advertisement for help at the event and will work checking wristbands.
"I'm excited," she said and added she's a bluegrass music fan.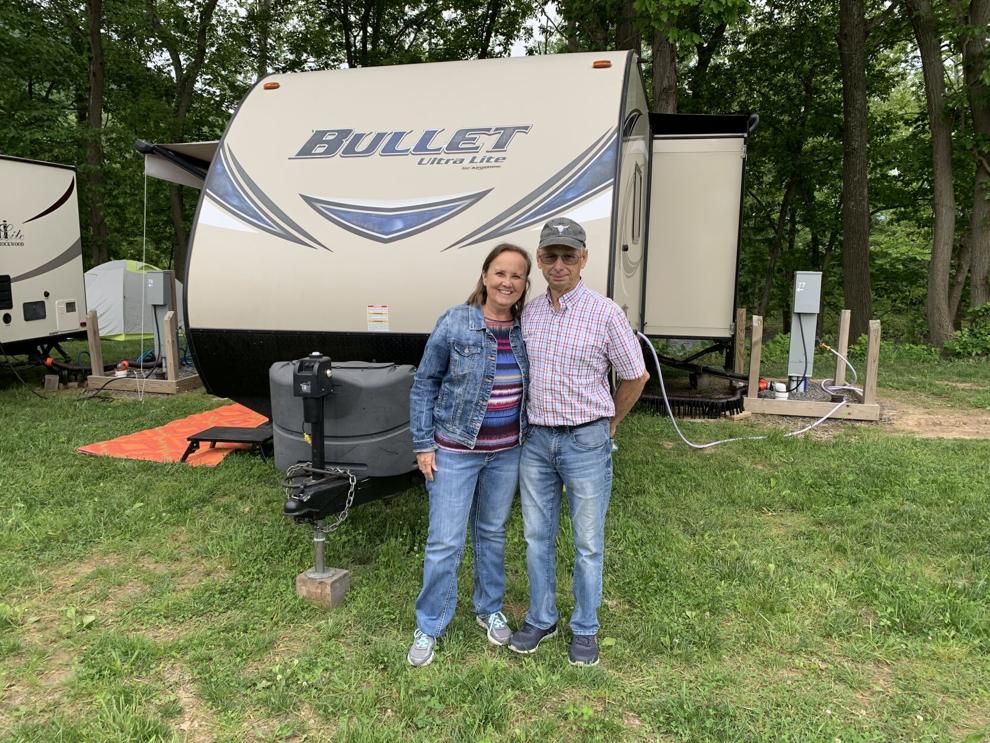 Irene Harris and her husband Thomas, of Chipley, Florida, said their son Christopher Harris manages the event.
"I love the people. Everybody's so friendly," Irene Harris said of the DelFest crowd. "And I love the mountains and view here."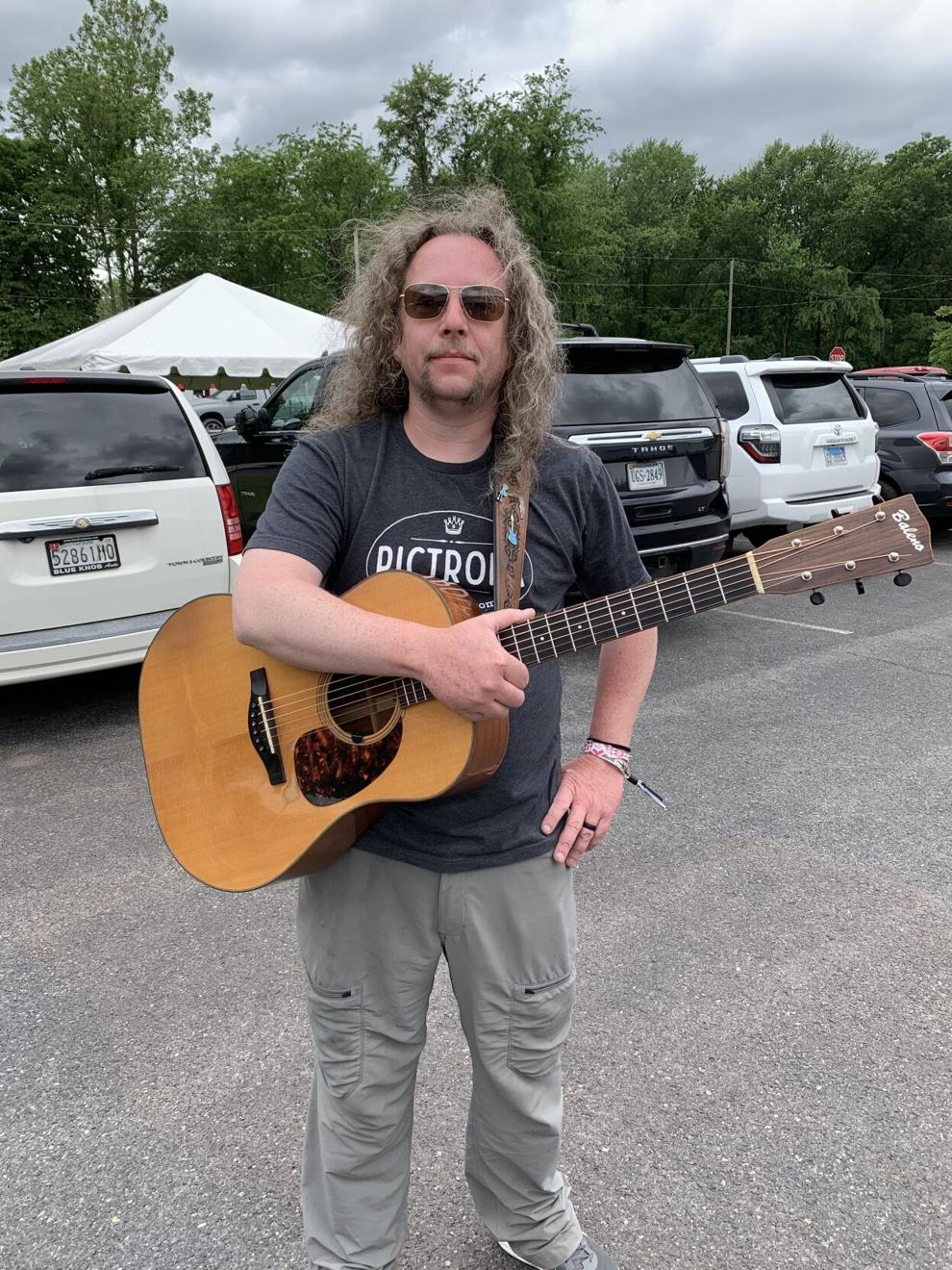 Josh Brown of Pittsburgh has attended DelFest for several years.
"It's infectious," he said and talked of great people and wonderful music. "It's just impossible to have a bad day here."