OAKLAND — After a long legal battle, Garrett County Attorney Gorman E. Getty III on Wednesday released 911 calls made by Megan Shaffer on Jan. 4, 2017 - the day Alexander Stevens was found dead.
Click here for information on the podcast Big Savage: The Death of Alexander Stevens.
In November 2017, Getty denied a Cumberland Times-News Public Information Act request for the audio recordings of Shaffer's call for help from a Pine Swamp Road house she'd broken into.
At that time, CTN interviewed Charles D. Tobin, of Ballard Spahr LLP in Washington, D.C., counsel to the Maryland/Delaware/DC Press Association.
"For several reasons, I think the Garrett County attorney is wrong and that the recording is a public record," Tobin said in the CTN interview.
In May, Attorney Ramon Rozas III, of Rozas Law Office, LLC, 201 Washington St. in Cumberland, filed a complaint for his client Jason "Kendall" Perkinson, of Morgantown, West Virginia, who had also requested the audio recordings.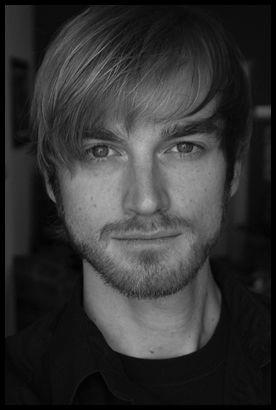 Perkinson, owner of Kromatic Media, and Sarah McLaughlin, of Fairmont, West Virginia, are producing a podcast about the death of Stevens.
Getty denied both PIA requests, citing violation of Maryland's Wiretap Act. 
Last week, Garrett County Circuit Court Judge Raymond Strubin ruled in favor of Perkinson.
"It is not a violation of the Wiretap Act to disclose the actual electronic communications between Megan Shaffer and the Garrett County 911 Center," Strubin wrote. 
After Strubin's decision, the Cumberland Times-News again requested the 911 recordings on Monday.
Getty responded.
"Attached to this email are the 911 calls that were the subject of the Administrative Appeal and Judge Strubin's decision," Getty wrote to Rozas on Wednesday. "I have included the Times-News in order to respond to their Public Information Request of of February 18, 2019."
Perkinson on Wednesday said Strubin's ruling was not a surprise.
"The audio itself has only marginal importance to our show," he said. "The more important point has been making sure that local governments abide by state law, and that public information stays public."
Listen to the 911 recordings:
Background
A jury in March found Shaffer, 22, formerly of Ridgeley, West Virginia, guilty of second-degree murder of Stevens, 24, of Frostburg.
Stevens was found dead, naked, and with his throat slashed at the bottom of a cliff, known as High Rock, on Jan. 4, 2017 within the Savage River State Forest in Garrett County near Pine Swamp Road.
On July 25, Strubin sentenced Shaffer to 30 years in prison.
Shaffer requested a three-judge panel review the sentence.
In October, judges W. Timothy Finan, Mark K. Boyer and Jeffrey S. Getty upheld the 30-year sentence.
Shaffer appealed to the Court of Special Appeals. That case remains open.
Shaffer now resides at the Maryland Correctional Institution for Women in Jessup, about a two-hour drive from Cumberland.