The attorney for a Ridgeley, West Virginia, woman — who faces multiple criminal charges in the death of her boyfriend — has asked for a plea hearing postponement.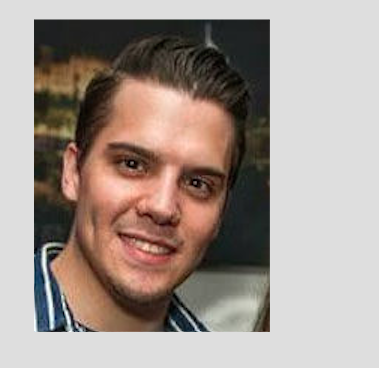 Megan Virginia Shaffer, 21, is charged with second-degree murder, manslaughter and assisted suicide participation related to the death of Alexander A. Stevens, 24, of Frostburg.
PLEA HEARING DATE
On Wednesday, Shaffer's lawyer, Stephen R. Tully — of Towson-based Seigel, Tully, Rouhana & Tully — said he awaits a Garrett County court ruling on his request to postpone a plea hearing set for Nov. 9.
"I need more time," Tully said and added he's seen some of the state's evidence used to support the charges against Shaffer. Tully wouldn't provide details.
Shaffer will maintain a not guilty plea, he said.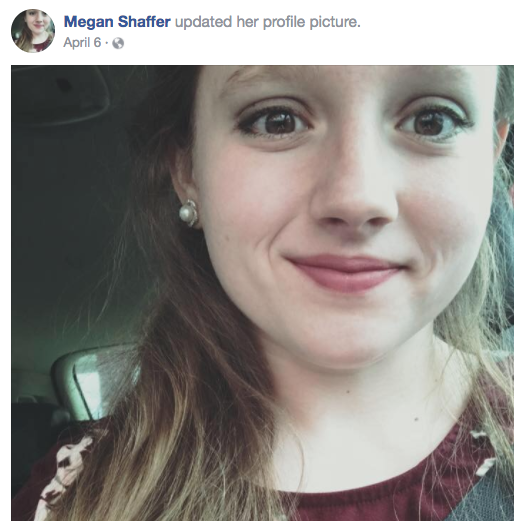 Shaffer remains under pretrial supervision and makes regular personal appearances at the Cumberland probation department, Tully said.
After a plea hearing, the court will typically set dates for motions, hearings and trials, he said.
When asked whether a change of venue — used in high-profile cases to help ensure a fair and impartial jury that hasn't been impacted by widespread publicity — could happen, Tully replied, "I doubt it."
BACKGROUND
Stevens was found dead the morning of Jan. 4 near Pine Swamp Road in Garrett County by a Maryland State Police medevac helicopter.
His body was naked, lying facedown. A knife with a 7-inch blade was near his head.
Authorities said his throat had been cut deeply with "more than one swipe." An autopsy also showed Stevens had broken ribs and a punctured lung. His death was ruled a homicide in early March.
A friend who had been searching for Stevens the night he went missing found a live cat in a cage, spent candles and Stevens' vehicle — covered with some sort of chemical, the hood propped open and a bottle of motor oil on the roof — in the High Rock area, described as harsh land.
Shaffer reportedly told police she had been with Stevens that night, and later trekked through the area — in the dark, naked and after falling from a cliff — to a house that's more than half a mile away. Temperatures that night hovered around the freezing point.
Shaffer told Natural Resources Police Officer Robert Mayles she and Stevens had walked to the edge of High Rock drop off — a vertical fall of 33 feet according to investigators — where they disrobed and fell.
Sometime after 7:30 a.m. on Jan. 4, Shaffer, who had entered an unoccupied residence at 2316 Pine Swamp Road, said she found a cellphone and called 911, which can be reached without using a passcode.
Shaffer was taken to the Western Maryland Regional Medical Center in Cumberland. She had frostbite, a broken shoulder and possible broken back, according to information released about her physical injuries.
An Allegany Fire & EMS report filed with the hospital indicates Shaffer gave various accounts regarding Stevens' death including that he died where he fell from High Rock, the couple had walked some distance after the fall and he died later, he fell on the knife and he cut his own throat.
CHARGES
The filing to indict Shaffer happened on Sept. 12, one day after her 21st birthday. She was indicted by a Garrett County grand jury.
Garrett County State's Attorney Lisa Thayer Welch later announced the charges in a news release.
Shaffer was released from the Garrett County Detention Center after she and her parents posted a $100,000 unsecured bond.
THE OTHER CASE
A motion to stay has been filed in an Allegany County civil case against Shaffer.
Stevens on December 28 — one week before his death — authorized a wire transaction and closed the funds in a Stifel Nicolaus investment account. He transferred the funds, $188,003.98, to financial services firm Edward Jones and named Shaffer as beneficiary of the new account.
The wire transfer was completed on Jan. 6, two days after his death. At that time, his father, Jay Stevens, as personal representative of his estate, requested the court issue a temporary restraining order to prevent Edward Jones from distributing the money.
Legal counsel for Edward Jones later named the firm as plaintiff, and Jay Stevens and Shaffer as defendants, in a complaint for interpleader.
Edward Jones asked to be removed from the middle of the dispute. The firm also requested it be discharged from liability, provided indemnification to cover costs and reasonable attorney's fees, and have the balance of the money turned over to the court.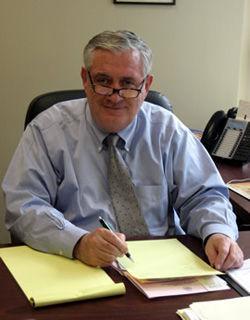 That case, Tully said, will be reserved until the criminal case is decided.
Meanwhile, Shaffer and her family are distressed over the situation, he said.
"This is very upsetting," Tully said.
Welch recently said she will not discuss "anything about the case" and added her staffers will also refuse media requests for information.
T. Lee Beeman, Jr., of Cumberland-based Kirkwood & Rogers, P.A., is counsel for Jay Stevens as he represents the estate of Alexander Stevens.
Beeman recently said the Stevens family does not want to comment on the case.
••••••••••••••• -30- •••••••••••••••
THE OBITUARY 
From the obituary of Alexander A. Stevens:
"In high school, Alex was active in plays and musicals having a fine baritone voice and was a member of the Concert Choir. He was the Pirate King in the Pirates of Penzance and played Sky Masterson in Guys and Dolls. He was in Concert Band, Jazz Orchestra, and Marching Band all four years of high school. He was an accomplished visual artist. Alex participated in football, basketball, cross country and track at Mountain Ridge. He attended Cambridge University summer program for high school students in England. The Farrady Post 24 American Legion selected Alex as one of their representatives to Maryland Boys State. While in high school he enjoyed Boy Scouts and was Senior Patrol Leader achieving the rank of Eagle Scout. He gave the Senior Address at his high school graduation."
ALSO READ:
•••
Read the latest on State of Maryland vs Megan Virginia Shaffer criminal case coming up at https://t.co/wfFWFyhMBE. pic.twitter.com/7BLarbGVQb

— Teresa McMinn (@teresamcminn1) October 25, 2017