FROSTBURG — Nearly 500 people gathered under sunny skies at Frostburg State University Monday afternoon to observe the Great American Eclipse, making it one of the largest events sponsored by the Multimedia Learning Center, according to Michael Flinn, an associate computer science professor at FSU.
The eclipse reached more than 80 percent totality at 2:38 p.m.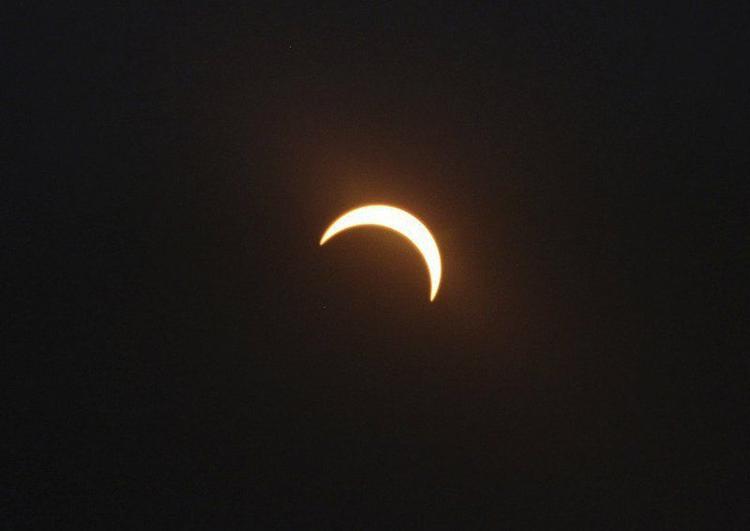 The Learning Center gave out 50 eclipse-viewing glasses on a first-come, first-serve basis. Officials had to restrict the glasses given out per group from three pairs to one due to the high turnout.
Typical events have about 100 to 150 people, but this event got 200 responses in 24 hours, according to Learning Center director and assistant professor of physics Jason Speights.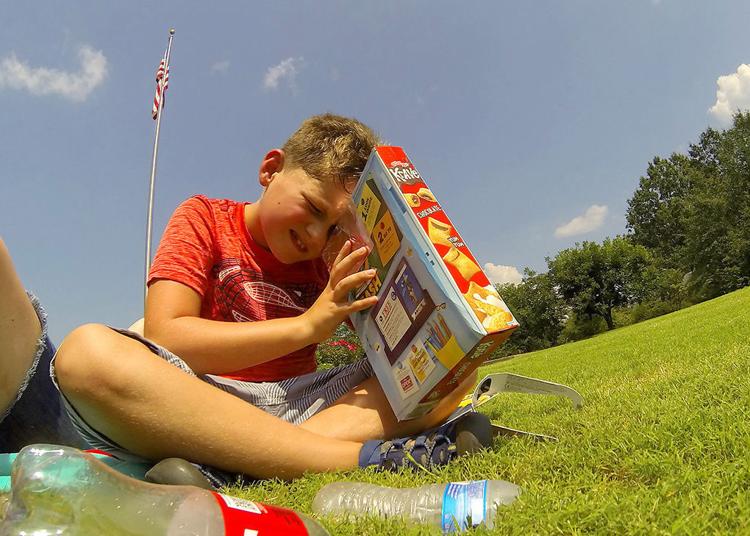 "My favorite part was looking at the full eclipse," said 11-year-old Emma Michael.
"There are some people here today who have rarely been on campus. It's great to give us that exposure, and it's also great to share our resources with the community," said Bill Seddon, biology professor at FSU and volunteer at the event.
People heard about the event from many sources, including Facebook and word of mouth. In addition to those who attended the event, over 250 viewers were watching FSU's live feed on YouTube. The live feed was streamed directly from one of the telescopes that was trained on the solar eclipse.
"There's been a lot of great questions about science and math and all the technology that went into doing the livestream," said Flinn.
FSU also provided a countdown to the peak of the eclipse as viewable from Frostburg. As the timer neared zero, the screen got darker as well to reflect the effect the eclipse had on the brightness outside.
The attendees experienced a slight yet noticeable drop in temperature as the moon covered the sun.
"Today is such a good day to watch (the eclipse). There aren't many clouds, so it's a good showing of the eclipse here at Frostburg," said Francis Tam, professor emeritus at FSU and volunteer at the event.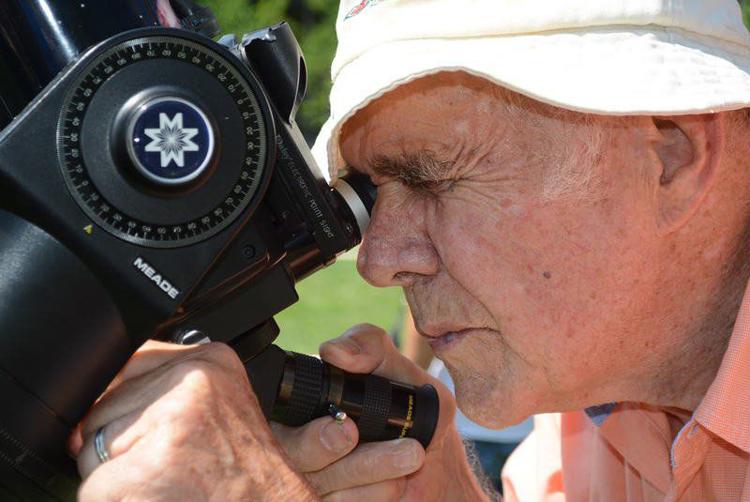 "Even though I would have liked to see the eclipse (at complete totality), this will be a good experience," said Maakeh Boayue, an incoming freshman at FSU.
Many activities were offered, including coloring stations, sidewalk art, projector art, box projector kits, a NASA livestream, a planetarium show and the Natural History Museum in Compton Science Center. The Frostburg feed was streamed inside the building as well.
There were 12 official volunteers at the event, helping direct people to different activities as well as volunteering at telescopes.
"Getting people engaged, getting people thinking about science, I think that's the most exciting thing about all of this," said Speights.
Washington Street bridge closing indefinitely https://t.co/ftDVGziwwX

— CumberlandTimes-News (@CumberlandTN) August 22, 2017
Cumberland man jailed in alleged May burglary on Washington Street https://t.co/mPkwA4NaTU

— CumberlandTimes-News (@CumberlandTN) August 22, 2017
Frye bags The Bedford Big Billy https://t.co/LtT30zAVLo

— CumberlandTimes-News (@CumberlandTN) August 22, 2017