CUMBERLAND — Sam Vega looked at various outfits that hung on surrounding walls and said she wasn't surprised to learn that a tragic story accompanied each one.
A simple blue T-shirt and jeans, formal turquoise gown and orange prison jumpsuit were among the collection "What Were You Wearing?"
The exhibit, which will be displayed for about a month, was part of the 2019 Annual Women's History Celebration held Monday at Allegany College of Maryland. 
The "What Were You Wearing?" collection started with a survey that asked women to anonymously write about a personal sexual assault and describe the clothes they wore when it happened.   
Roughly 40 victims participated, said Somerset County, Pennsylvania, resident Keri Pfitzenmayer, who worked on the project that included clothes — the students bought at Goodwill — to recreate outfits described in submitted letters.
"It was very overwhelming and powerful to have the people trust us and share their stories," said Vega — a Cumberland resident and student who also worked on the project. 
"I've had so many friends (that) experienced sexual assault at different ages," Vega said. "We want (victims in) the community to know they are not alone … If we come together we can be a community of healing."
The Women's History event, which promotes women's contributions to peace and nonviolence, is in its eighth year, said Cherie Snyder, director of human services at ACM.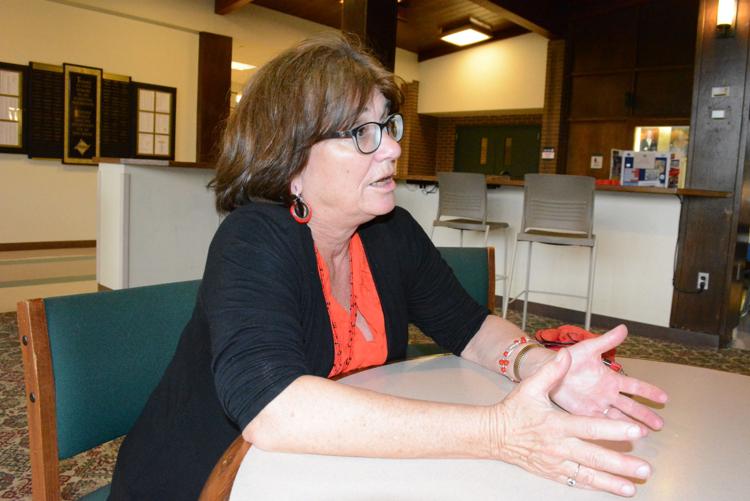 "Women have been activated because of what has happened," Snyder said of actions taken since Donald Trump became president of the United States.
"We're promoting a more humane world for everybody," Snyder said. "Things always improve if people are paid equitably." 
The event was sponsored by the Allegany County Women's Action Coalition and Maryland National Organization for Women, she said and talked of additional community partners including ACM, the Allegany County Commission for Women and NAACP #7007.
Roughly 70 people attended the presentation, including representatives from local officials' offices.
The event also included recognition of community leaders and activists Ann Bristow, Carmen Jackson and Ellen McDaniel-Weissler.
Yvonne Perret is chairwoman of local WAC, president of the Allegany County Commission for Women and a member of the planning committee for the Women's History event.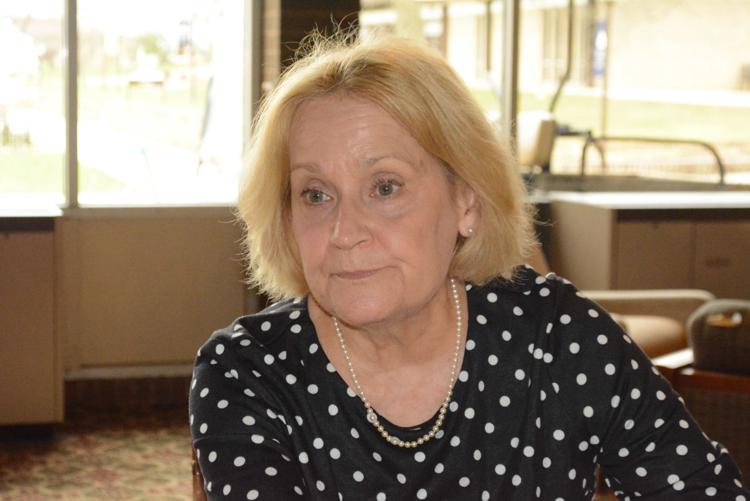 "There's greater awareness" for the need to recognize women's rights since Trump moved into the White House, she said and talked of the "Me Too" movement. 
"It's time," Perret said and talked of equal pay for women, as well as health care concerns and the need to elect more women to public offices.
Linda Mahoney, president emerita of the Maryland NOW, said women are not recognized in the U.S. Constitution.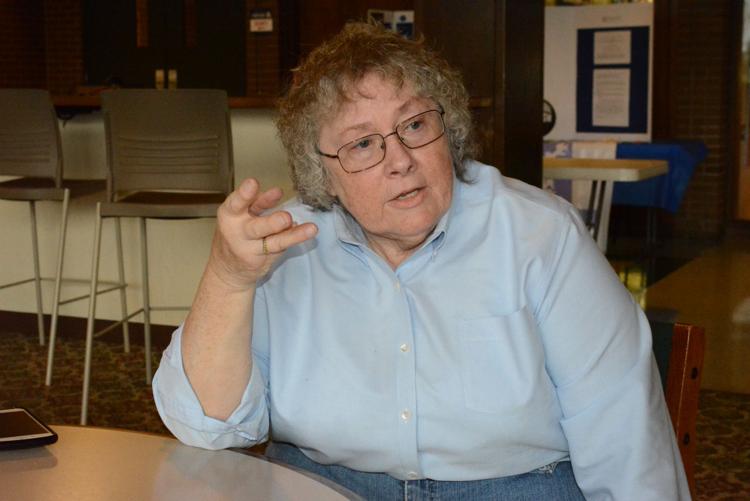 "We're not covered," she said of women and the Equal Rights Amendment.
Clory Jackson, Caroline Hann and Barbara Cannell, of New Jersey-based The Meta Theatre Company, were featured performers at the event.
The group provides interactive theater for organizations including New Jersey women's prisons.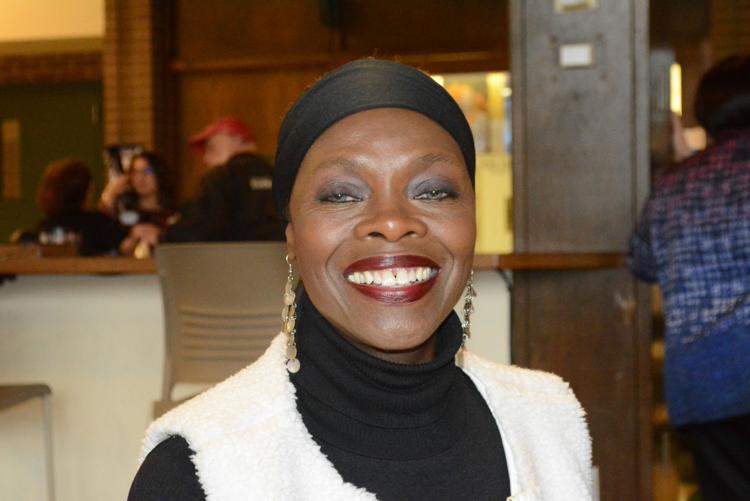 Clory Jackson, Carmen Jackson's daughter, said she was excited for her mother to be honored at the event.
"Almost everybody in the community knows my mom," she said. "She's really taught me to stand for others … I continue to be inspired by my mother."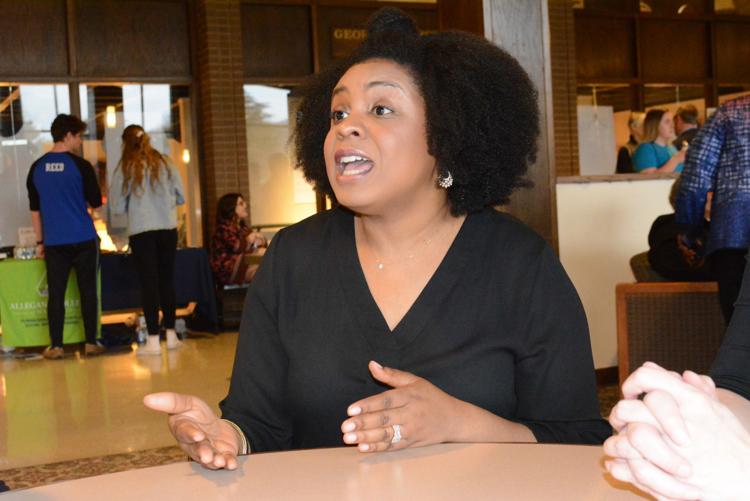 Carmen Jackson has "always cared about young people," her daughter said.
"I'm also excited to see what (Carmen Jackson) does next," Clory Jackson said.