OAKLAND — Moments after learning she faces 30 years in prison, Megan Shaffer wept as she was led -- in handcuffs and wearing a mustard-colored jail jumpsuit -- by deputies from a Garrett County Circuit Court room Wednesday afternoon.
Jay and Janet Stevens, parents of Alex Stevens, as well as his twin sister, Tristan Stevens, spoke prior to the sentence, which was given by Garrett County Circuit Court Judge Raymond Strubin.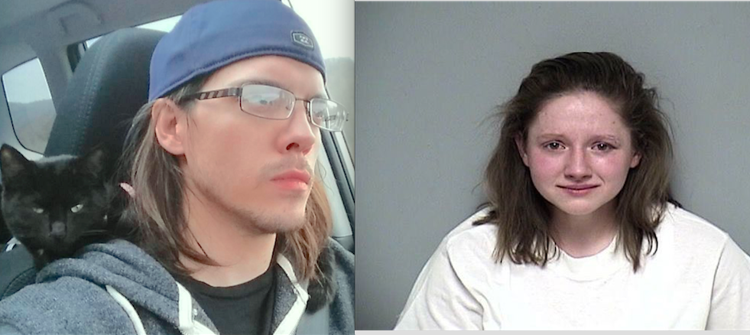 As they spoke, all of their voices broke and they cried at certain points. All of them said they have struggled with depression because of their loss.
"(Alex) would have had 50 more years of life," Jay Stevens said.
"I think about Alex all day long and I dream about him, when I can sleep," Jay Stevens said and added his dreams "are nightmares."
Jay Stevens said his son will never have the chance to be married or have children. 
"(Alex) was fun loving and would have been an excellent father," he  said.
Jay Stevens said he is battling stage-four cancer.
"I never dreamed that I would outlive my son," he said. "If I could switch places with him I would."
Tristan Stevens said she had known her twin brother, who was born one minute before her, longer than she has known herself.
"I miss him so much," she said. "I will never forget him and my pain will be with me until I die."
Janet Stevens said she and her husband had a difficult time conceiving their twins.
"I found out I was pregnant on my 30th birthday," she said. 
"I never thought that (Alex's) life would be ended before mine," Janet Stevens said.
"My world shattered," she said of learning of her son's death. "There will never again be a hug with the words, 'I love you, Momma."
Following the victim impact statements, Strubin watched a video submitted by the Stevens family of Alex Stevens singing while he was in the Coast Guard.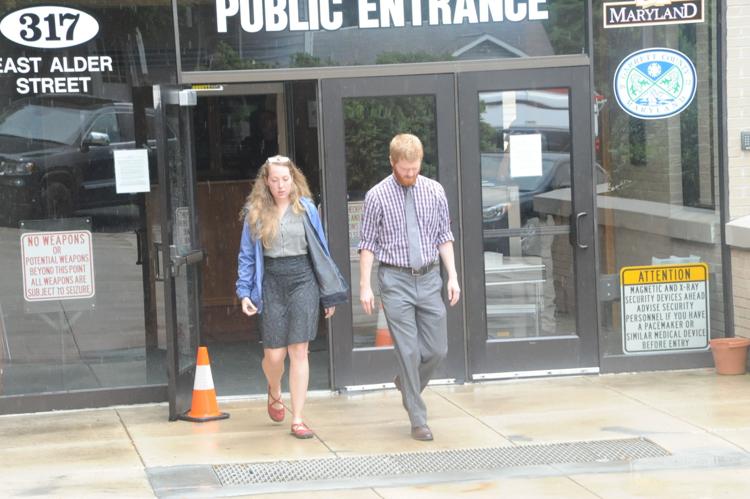 Shaffer's lawyer, Stephen R. Tully, of Towson-based Seigel, Tully, Rouhana & Tully, called as a witness Randy Tarburton of Cresaptown.
Tarburton, who said he has a background in law enforcement, said Shaffer, who is accomplished in martial arts, years ago helped his son excel at karate. 
Shaffer also house sat for the Tarburton family when they went on vacation, he said.
"We still think the world of Megan," Tarburton said.
Garrett County State's Attorney Lisa Thayer Welch talked of a pre-sentencing investigation held prior to Wednesday's hearing.
The investigation showed Shaffer was not remorseful and she showed no empathy regarding the death of Alexander Stevens.
Tully asked Strubin to consider sentencing Shaffer to 18 months in the county detention center followed by a five years of probation.
Strubin talked of two young lives being lost. Stevens, as well as Shaffer, had promising futures and came from good families, he said.
He called the circumstances surrounding the death of Stevens freakishly outlandish and gruesome.
"The jury in this case truly did an amazing job," he said of sifting through evidence.
Shaffer had several opportunities to leave Stevens the night he died, Strubin said.
"She could have walked away," Strubin said.
Shaffer imposed a death sentence on Alex Stevens and a life sentence on the Stevens family, Strubin said.
Strubin said he struggled with trying to make sense of a senseless act.
"Remember that I did the best I could," he said, and then delivered the 30-year sentence.
Shaffer has 30 days to appeal the verdict and sentence.
After the hearing, Jay Stevens said he felt "very sad ... thinking about Alex."
Strubin was "spot on" in that both the Shaffer and Stevens families have suffered tremendous losses, Jay Stevens said.
"I thought (the sentence) was just," Tristan Stevens said.
When asked what Alex Stevens would tell his family to do now, Janet Stevens said he would say, "Don't stop living for me."
BACKGROUND:
Shaffer, 21, of Ridgeley, West Virginia, was charged with second-degree murder, manslaughter and assisting another to commit or attempt to commit suicide in the death of Stevens, 24, of Frostburg.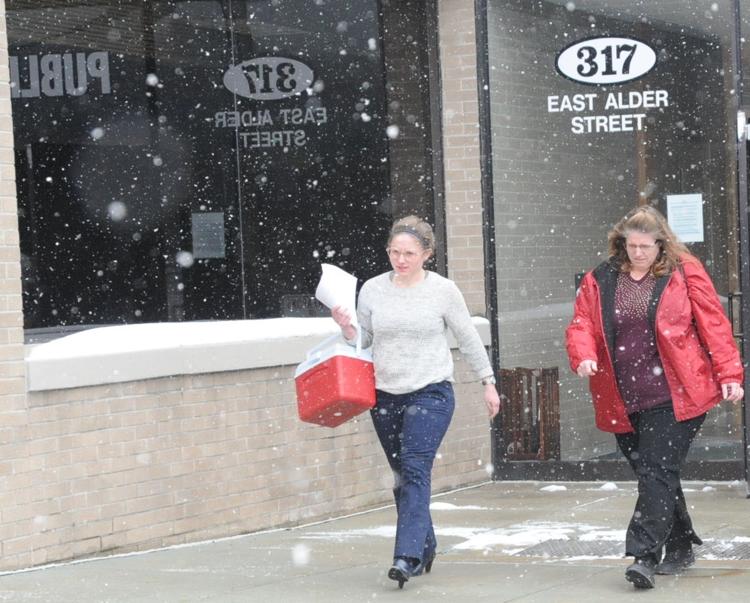 Stevens was found, naked, with his throat slashed and at the bottom of a cliff, known as High Rock, dead on Jan. 4, 2017, within the Savage River State Forest in Garrett County near Pine Swamp Road.
In December, Shaffer entered a not guilty plea to each count.
On March 19, she was found guilty of second-degree murder.
At that time, Garrett County Circuit Court Judge Raymond Strubin revoked Shaffer's $100,000 unsecured bond. She was remanded to the Garrett County Sheriff's Department.
Meanwhile, Shaffer is listed as defendant in a suit in the Circuit Court for Allegany County - Civil System.
That suit was filed by Stevens's father to stop Shaffer from receiving roughly $188,000 as beneficiary of an investment account owned by Alexander Stevens.
A trial date for the suit is scheduled for Aug. 24.
••••••••••••••••••••••••••••••
From the obituary of Alexander A. Stevens:
Alexander Arthur Stevens, 24, of Frostburg, passed away Wednesday, Jan. 4, 2017. Born March 23, 1992, in Cumberland, to Jay and Janet (Martens) Stevens.
He was preceded in death by his maternal grandfather, Carl Edward Martens and paternal grandparents, Arthur and Kathryn Stevens.
He is survived by his parents, Jay and Janet Stevens, Eckhart Mines; a twin sister, Tristan Virginia Stevens, Baltimore; maternal grandmother, Nancy (Baker) Martens, Frostburg; aunts, Julie Forney and husband, John, Millersburg, Pa. and Joanna Schroyer, Grantsville; uncles, Jim Martens and wife, Carolin, Uniontown, Ohio and Jerry Martens and wife, Bonnie, Springfield, Ohio; cousins, Levi and Ben Schroyer, Jonathan Martens, and Samantha, Josh and Clay Martens; special great-aunt and uncle were the late Virginia (Wonn) Stevens and Clarence Buddy Stevens.
Alex was a native of the Frostburg area, attended Beall High School and graduated from Mountain Ridge High School. In high school, Alex was active in plays and musicals having a fine baritone voice and was a member of the Concert Choir. He was the Pirate King in the Pirates of Penzance and played Sky Masterson in Guys and Dolls. He was in Concert Band, Jazz Orchestra, and Marching Band all four years of high school. He was an accomplished visual artist. Alex participated in football, basketball, cross country and track at Mountain Ridge.
He attended Cambridge University summer program for high school students in England. The Farrady Post 24 American Legion selected Alex as one of their representatives to Maryland Boys State.
While in high school he enjoyed Boy Scouts and was Senior Patrol Leader achieving the rank of Eagle Scout. He gave the Senior Address at his high school graduation.
He studied engineering at the Coast Guard Academy in New London, Conn., and later at Frostburg State University.
Alex was a world traveler. Among the countries he visited were Britain, France, Germany, Denmark, The Netherlands, Spain, Ireland, Canada, and South Korea. He loved the outdoors and camping.
He appreciated beauty in all things including music, the visual arts, and nature. He loved to stargaze, rock climb and hike. He had a great sense of humor and loved animals.
Family and friends will be received at Durst Funeral Home, Frostburg, on Friday Jan. 13, 2017, from 3 to 7 p.m. A funeral service will be held at Frostburg United Methodist Church, on Saturday, Jan, 14, 2017, at 11 a.m. with the Rev. Kyle Durbin officiating.
Interment will follow in Eckhart Cemetery. Pallbearers will be Tristan Stevens, Jonathan Martens, Joshua Martens, Clay Martens, Steven Moon, Michael Harden, and Eric Harman.
In lieu of flowers, the family requests donations be made to the Frostburg United Methodist Church or the Allegany County Animal Shelter. Words of comfort may be sent to the family following the obituary at www.durstfuneralhome.com.