CUMBERLAND, Md. — A Barrelville resident said she's grateful for the support of fans in and around her hometown while she was featured in an intense cooking competition.
Kiya Wilhelm took third place on "Hell's Kitchen: Young Guns," which aired its season finale on the Fox television network Monday.
The show, prerecorded in 2019, featured 18 aspiring chefs from across the country that competed each week for a grand prize that included a head-chef position at Gordon Ramsay Steak at Paris Las Vegas.
The contestants were 23 years old or younger at the beginning of the competition, which was held in Sin City.
"I feel pretty good about it," Wilhelm said Tuesday from Las Vegas where she was with several other "Young Guns" contestants to "reminisce and get together."
The "Young Guns" have remained close friends.
"(At) the end of the show we did a group chat the night when we finished filming and we've been talking ever since," Wilhelm said. "I think it's like the top 12 of us."
Today, "they're definitely like brothers and sisters at this point," she said.
Wilhelm, who attended Mountain Ridge High School, Allegany College of Maryland and the former Art Institute of Pittsburgh, completed an online questionnaire followed by in-person interviews to become a contestant on "Hell's Kitchen."
"I went for the opportunity and to learn," she said of being on the show.
"I didn't think that I'd make it the first week," she said and added that many of the other contestants had greater culinary experience. "I didn't want to expect anything because I didn't know how far I'd make it."
In one of the episodes, Chef Gordon Ramsay tells the contestants to "tell me off" to prove they have a commanding voice in the kitchen.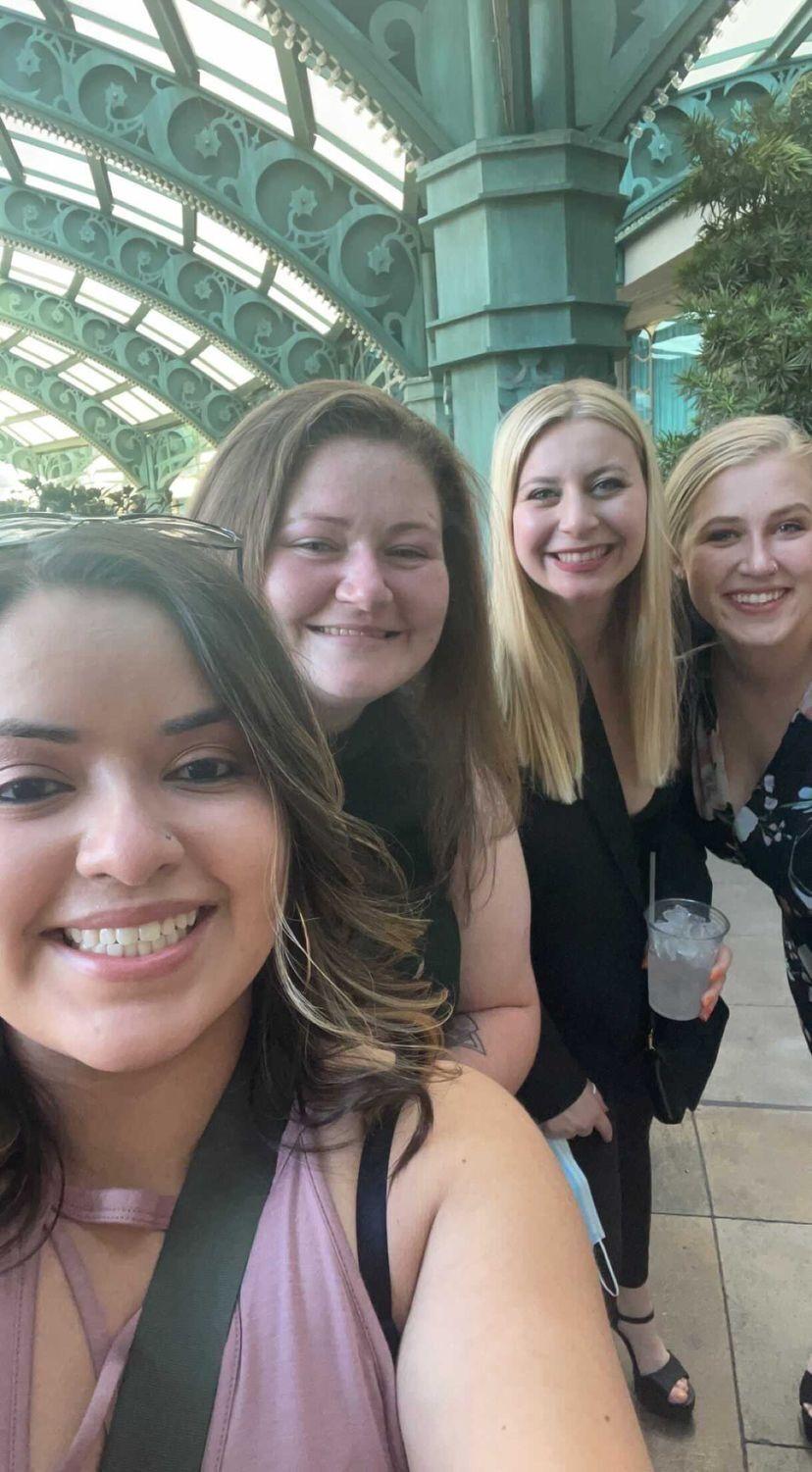 "It was odd because we're all so young and we respect the man so much," Wilhelm said. "You can't help but laugh because you're yelling at Chef Ramsay."
She said she learned a lot while being on the show.
"Not everybody gets the chance to work with Gordon Ramsay and Chef Christina (Wilson) and everybody that he brought into the restaurants to actually judge us," she said.
"You get a lot of feedback," Wilhelm said.
"Before I went on the show I didn't think that I would ever really have a career in cooking," she said. "I did a lot of baking at the time (and the show) changed my perspective."
In the future, she might consider a career in fine dining.
Meanwhile, Wilhelm works multiple jobs near home.
"I haven't really looked into doing anything else yet," she said. "I wanted to wait until the season was over to be able to have that credibility."
Now that the show is over, Wilhelm can add her "Hell's Kitchen" experience to her resumé.
"I'd go anywhere," she said. "If the right job offer came up I would do it in a heartbeat."
Wilhelm said she is grateful for the support she received from folks at home and beyond.
"It's insane to think that I had basically a whole state rooting for me," she said. "I just want everybody to know how appreciative I am that everybody had my back."
Her mom, Leslie Wilhelm, said the "Hell's Kitchen" experience has been awesome.
"We cannot go anywhere without someone noticing her, or want her picture or autograph. I am completely astonished at the amount of support one gets in a small town," she said.
"I can say that Kiya was true to her roots, she stuck to her small town values and was truly a winner in every aspect," Leslie Wilhelm said. "I am sure she would do it again in a heartbeat."
Local chef William Hand in the past was Kiya Wilhelm's coach during a "Chefs of Steel" fundraising competition for the Western Maryland Food Bank.
Hand also writes a culinary column for Allegany Magazine, a Cumberland Times-News sister publication.
"I was not surprised each week to watch Kiya advance and move ahead," Hand said.
"She is simply Kiya and there is no one quite like her," he said. "She is genuine and stayed true to herself."
Hand said he's proud of Kiya Wilhelm's performance on "Hell's Kitchen."
"When you win third at the Olympics you are awarded a bronze medal and so Kiya is bringing the bronze to Barrelville," he said.