FROSTBURG — Sure, it's tough making it through seven months of intense training to become a Maryland Natural Resources Police officer, but someone who wants to be successful will be successful, according to Sgt. Chris Morris.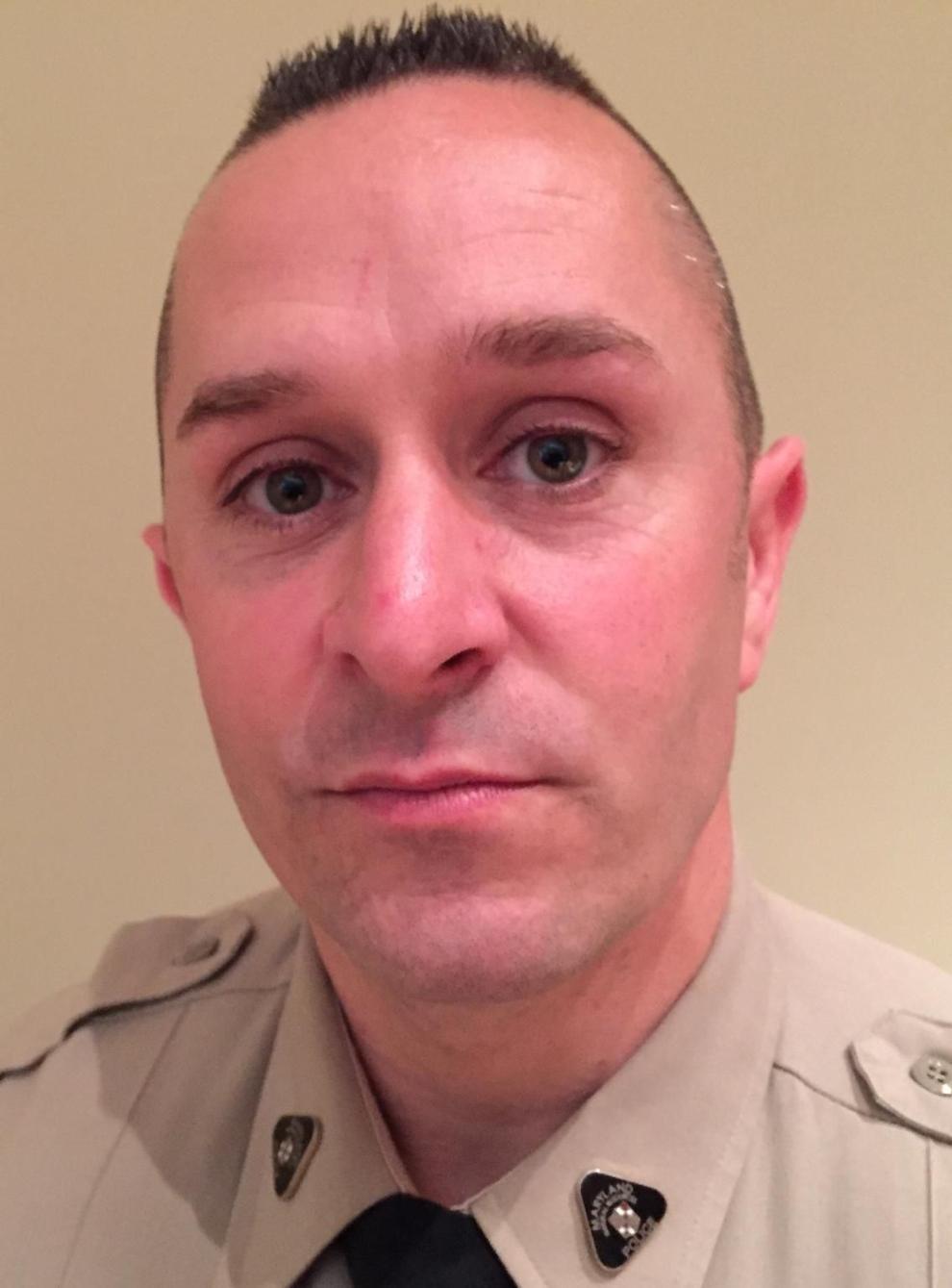 Morris knows. He's a trainer at the academy.
Working with fewer officers than its authorized strength of 262 and facing 40 retirements this year, Maryland's NRP has begun a robust recruiting effort to bring 17 candidates to academy training in January.
To make that happen, NRP created a nine-officer team to attract applicants. Previously, recruitment had been the work of a single officer.
Thus, on Wednesday morning, Officers Robert Kapp and Jessica Felsecker sat at a booth inside the Lane Center at Frostburg State University.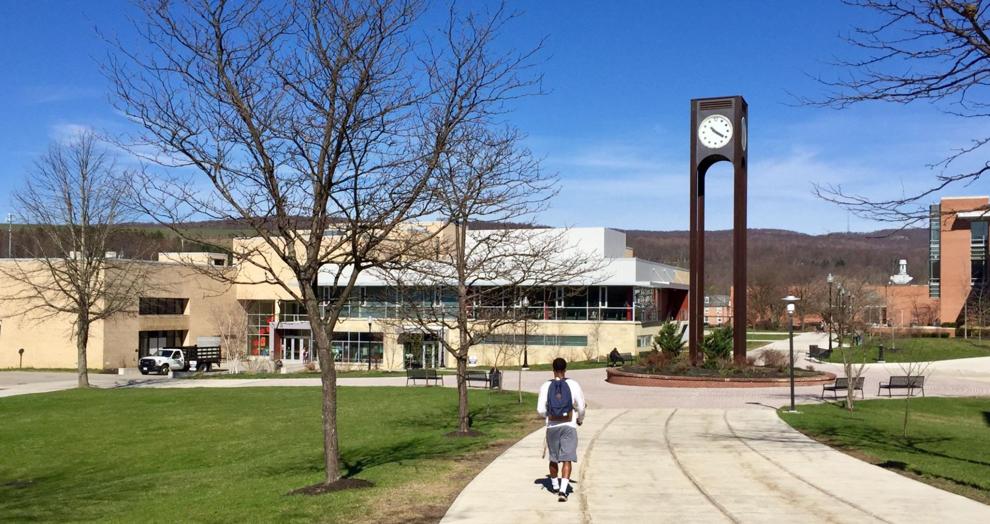 They told anybody who wanted to know what it is like to be a sworn officer in Maryland's oldest statewide police force and the fifth-oldest conservation enforcement agency in the country.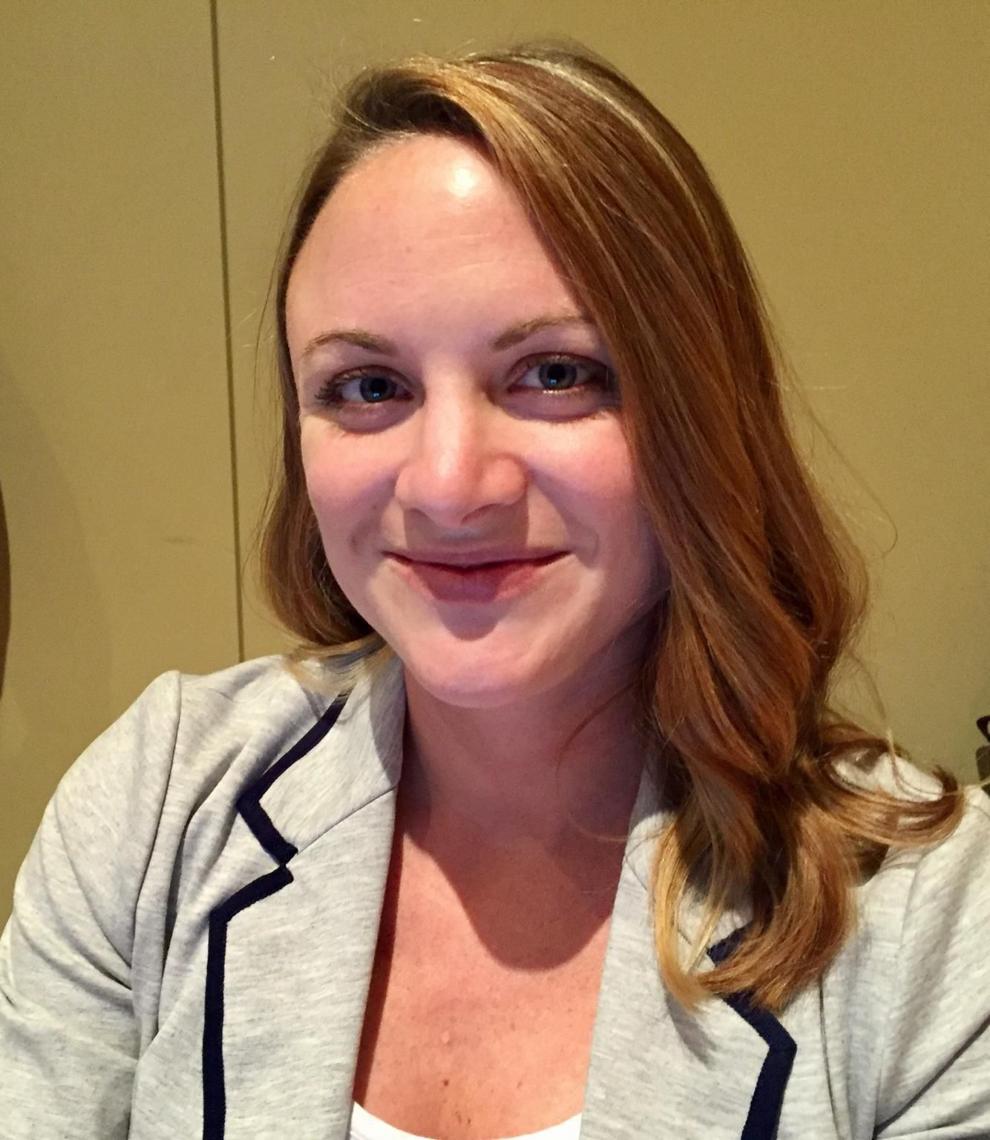 Felsecker graduated from the academy in 2009 and is an officer in Garrett County.
The training — including boxing, running and decision making — was intense and invaluable, Felsecker said.
"There is no gender difference in the training," she said. "The male candidates and the female candidates have all the same requirements."
That's important, Felsecker said, because when she is on patrol alone deep in the woods of Garrett County she doesn't know what she might encounter.
It could be a 250-pound man with an arrest warrant and pocket full of heroin who doesn't want to be taken into custody.
Yep. That happened.
"I backed out, got help and he was arrested," she said.
Felsecker, who is expecting her second son, said she wants female potential candidates to know NRP is a family-friendly agency. Her husband, Andrew Felsecker, is also an NRP officer.
Kapp coordinates the recruiting effort in the state's four western counties. Before the Wednesday stop at FSU's Career Fair, he sought recruits in a variety of other spots, including McDaniel and Hood colleges.
"Officers are needed throughout the state, but the western counties are noticeably down," Kapp said. 
The online application period is April 21 through May 5 at dnr2.maryland.gov.
Training will begin Jan. 31, 2018 - the year NRP turns 150.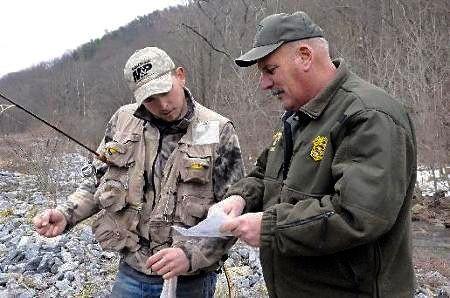 NRP's responsibilities are daunting: 450,000 acres of department land; the Maryland portion of the Chesapeake Bay and tributaries; Atlantic Ocean out to three miles and 9,000 miles of freshwater streams.
"You have to know everything from operating a boat to baiting a hook," Kapp said.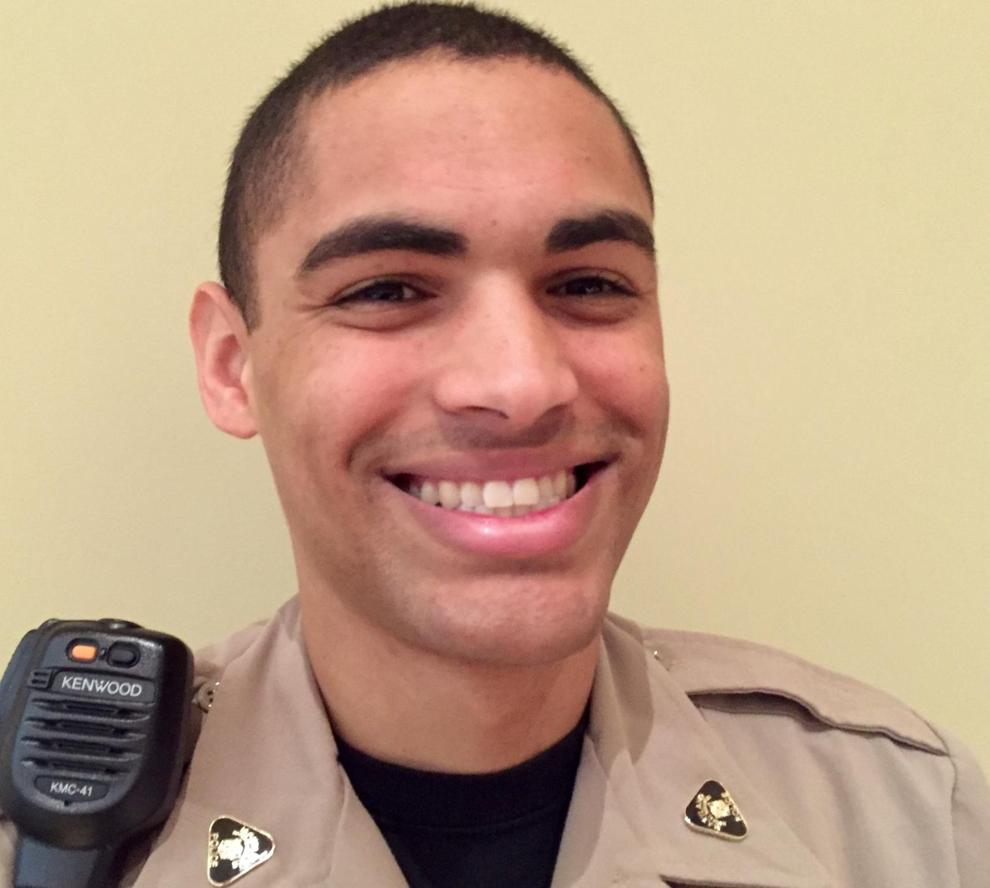 Like Felsecker, Kapp likes the unpredictability and something-different potential of each working day.
Kapp hunts and fishes. Morris doesn't. It's not a requirement to become an officer, the sergeant points out.
Kapp said he will field questions about the application process. Call him at 410-703-5659.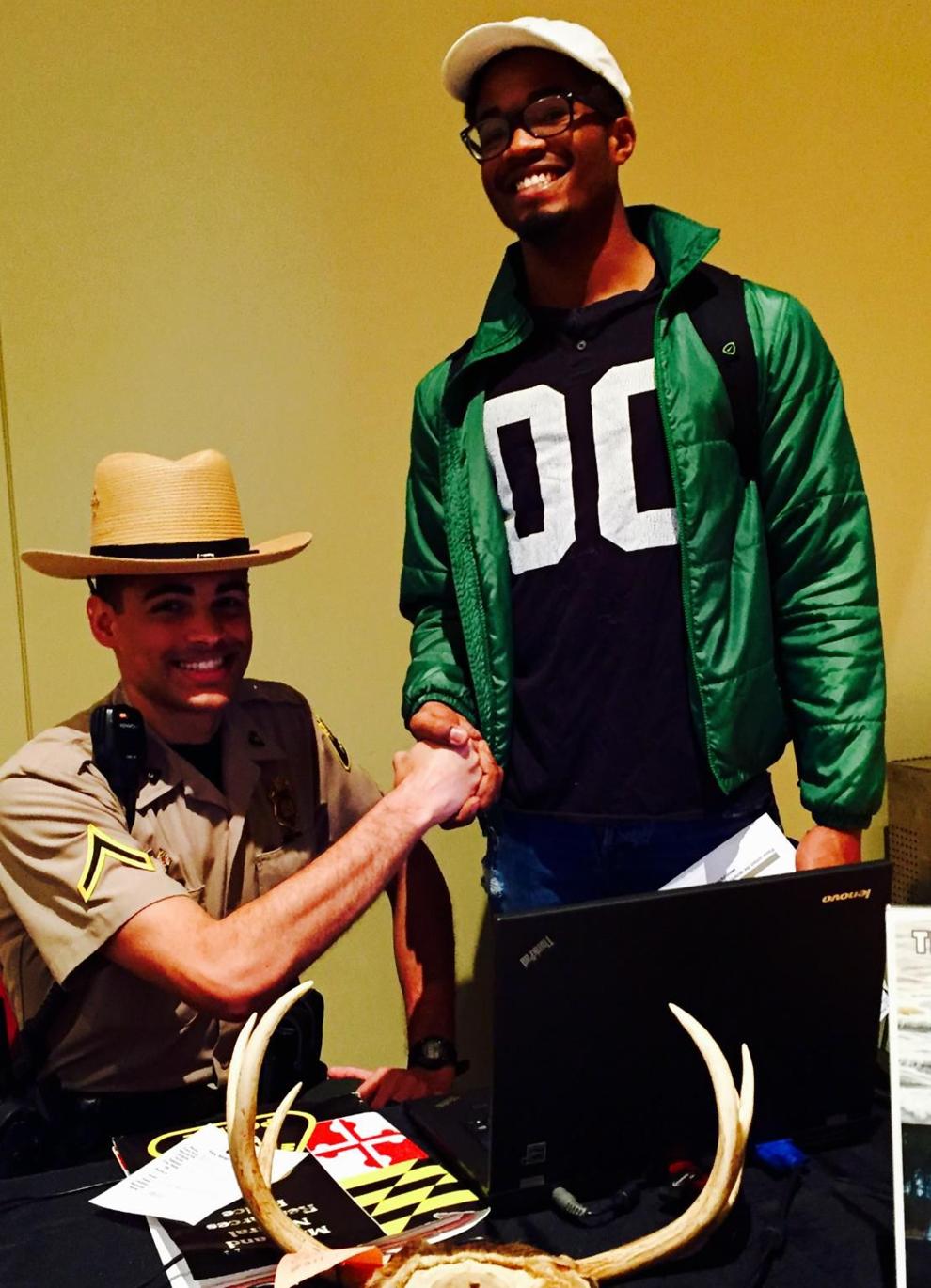 Kenon Johnson, an FSU sophomore from Baltimore, had questions Wednesday.
Johnson, who works summers as a camp counselor at Rocky Gap State Park, said he wants a job working with people in an outdoor setting.
"That's us," Kapp told him.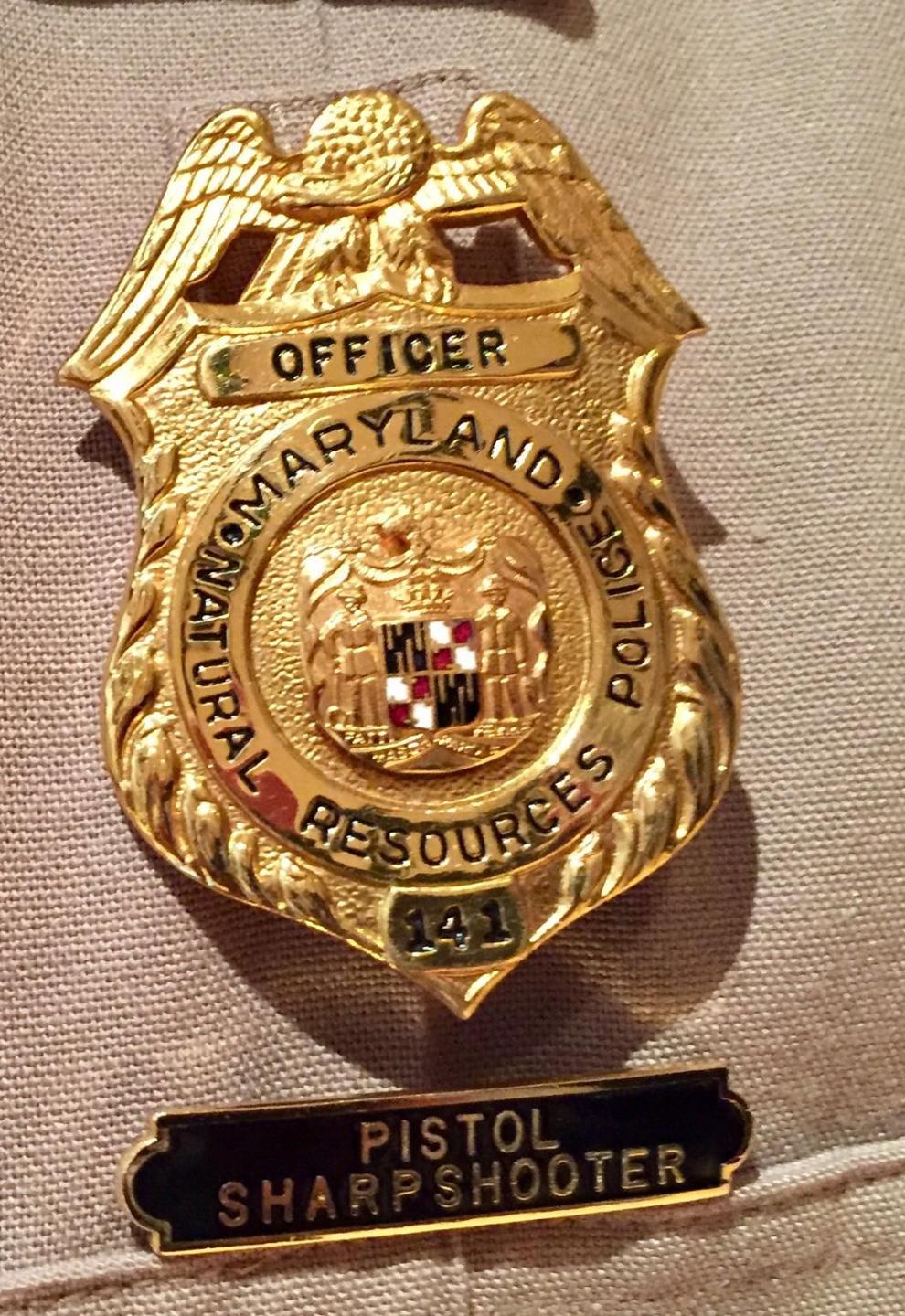 Johnson said NRP will likely be one of the places he applies when the time comes.
NRP is Maryland's lead agency for maritime homeland security and provides security checks for 27 critical infrastructure sites. 
Officers deal with 400,000 licensed sport anglers, 120,000 hunters, 6,000 watermen and 182,000 registered vessels.
The life of a Maryland Natural Resources Police officer begins with acceptance into the training academy where recruits will be active from 5:15 a.m. to 7 p.m.
"They can go home on weekends," Morris said. "It's about heart. It's something you earn."
•••
#CTNgobblers kicks off April 17 in West Virginia, April 18 in Maryland, April 29 in Pennsylvania. Almost time to get after them. pic.twitter.com/G2VstLetU7

— Mike Sawyers (@CTNMikeSawyers) April 5, 2017
Itty-bitty, ear-tagged bear cub found alone in Lonaconing https://t.co/HqZBUbIkVW @MDDNRWildlife @Mountain_MD @AppalrootFarm #MdBears2016 pic.twitter.com/kuprI7QAgp

— Mike Sawyers (@CTNMikeSawyers) April 4, 2017
Cool idea by @wvdnr to stock trout on Earth Day https://t.co/dZZQ2fbpFU #FishOn @WVNRP pic.twitter.com/eDh0AdFS5I

— Mike Sawyers (@CTNMikeSawyers) April 4, 2017
Sandy and I are very proud of our son who cares deeply about his fellow human beings and announced his candidacy this morning. https://t.co/Qo8ASne4aN

— Mike Sawyers (@CTNMikeSawyers) April 3, 2017