FINZEL — It took six years, but, on Friday on the Savage River State Forest, the Maryland Department of Natural Resources kept a promise to off-road vehicle users by dedicating a new trail.
The St. John's Rock ORV Trail offers 12 miles of riding for a variety of rough-country vehicles. The new trail and campground lie just south of Interstate 68 and are reached by taking the Finzel exit.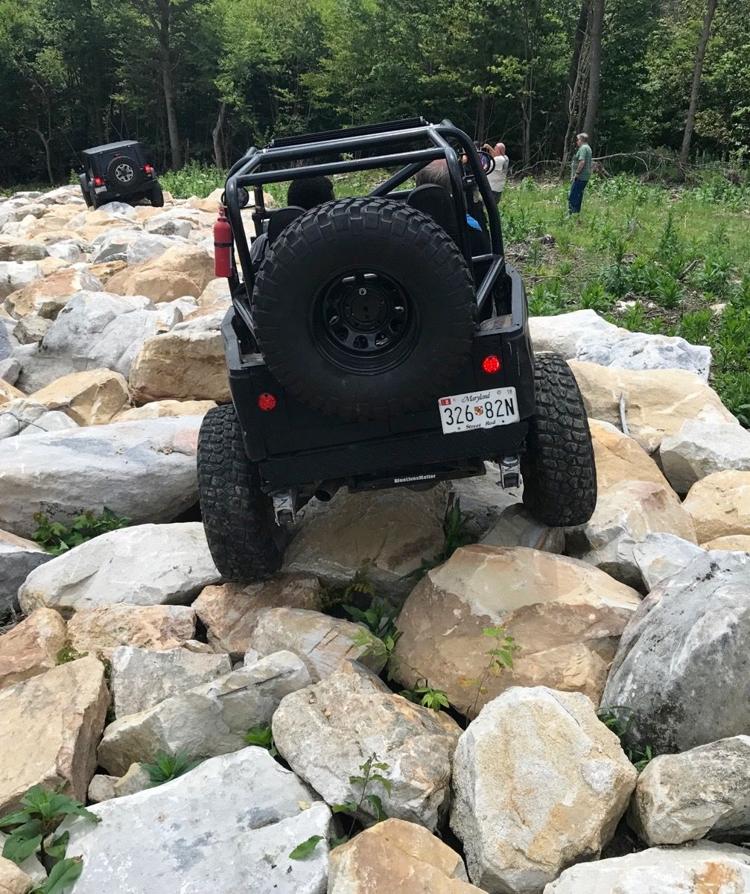 In 2011, the telephones of DNR officials and elected representatives started ringing when the agency closed two popular ORV trails because of environmental damage. One was on the Green Ridge State Forest in Allegany County and the other on the Savage River State Forest.
"When those were closed, then every trail became an ORV trail, said Mark Belton, DNR secretary, meaning users started riding trails meant for foot traffic.
"I never thought this would happen," said Ken Kyler of the Maryland (off-highway vehicle) Alliance. There were times when I regretted even getting involved, but everybody made it work."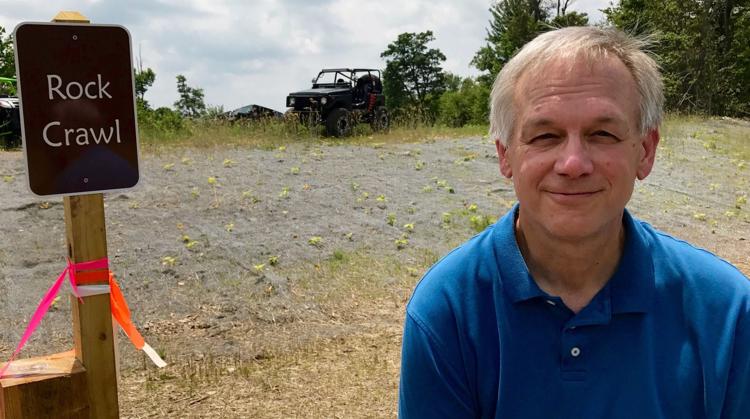 Kyler, an avid ORV user, said he is pleased he can drive from his home in Frederick County to the Garrett County trail instead of having to travel to reach trails in other states.
Kyler said the ORV community, by way of industry grants, provided $30,000 to the project.
BYCO Enterprises of Grantsville constructed the $1.35 million trail.
Company owner Brian Schroyer said he isn't an ORV user, but will come to the trail just to watch others ride on his creation, which he called a combination of engineering and creativity.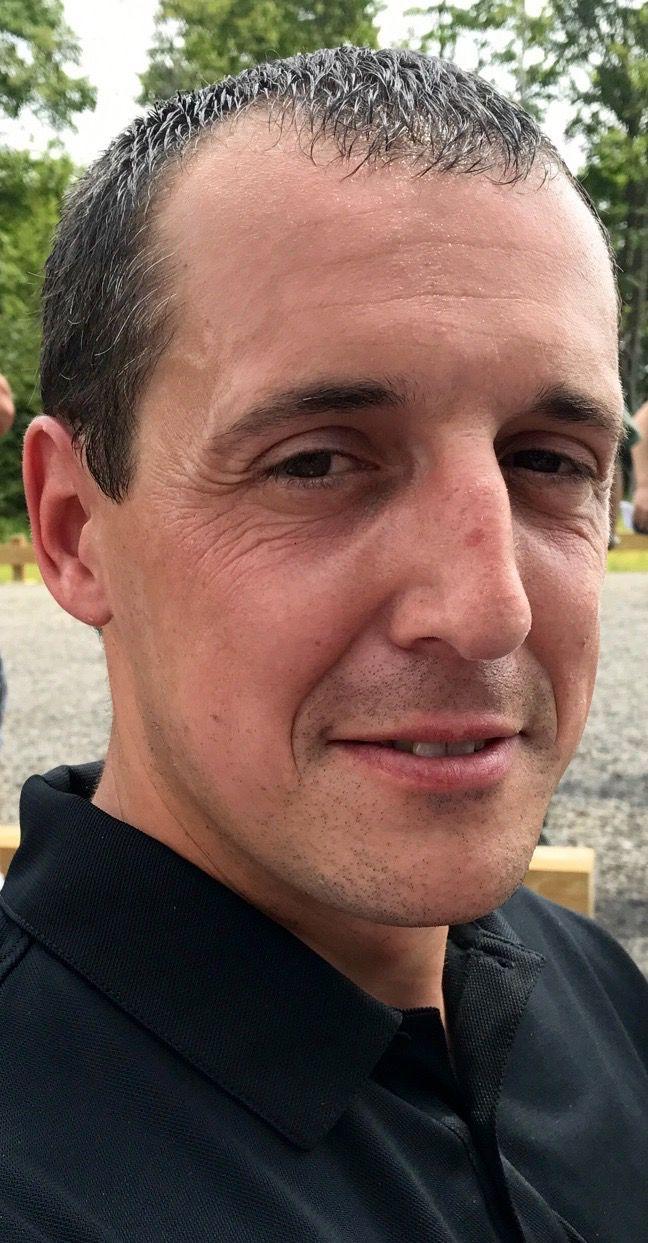 "We started making the trail on Oct. 31 and finished on Wednesday," Schroyer said.
Use of the trail will be strictly regulated. Belton said that is necessary to ensure a good experience for the riders.
Reservations must be made online by way of the DNR's website.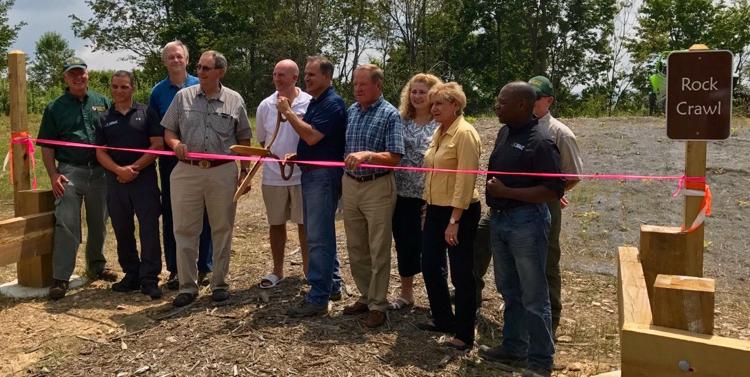 Sen. George C. Edwards (R-Garrett) on Friday said the trail will bring people to the eastern part of the county, and local businesses can figure out how to capitalize on that.
Garrett County Commissioner Paul Edwards said the trail diversifies the county's tourism portfolio and is important because it provides recreation in a location away from Deep Creek Lake.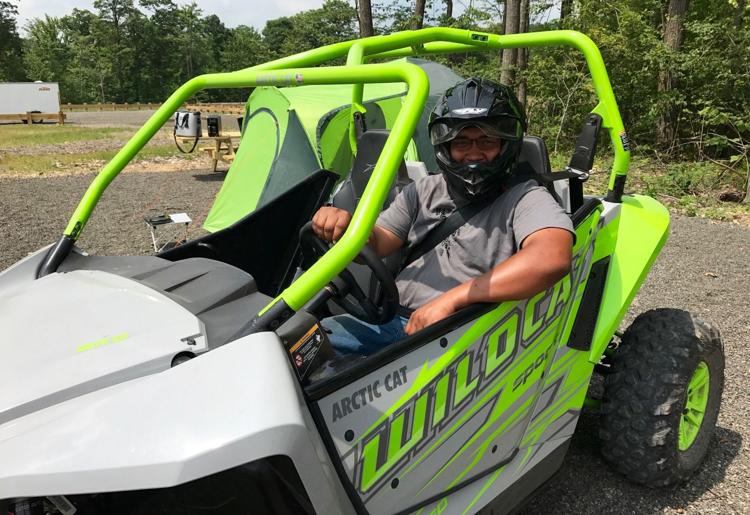 The new trail is the first of its kind in the state.
Belton said DNR plans to model the teamwork -- of regulators and users that created the trail -- for the construction of trails in other parts of Maryland.
•••
Are you spending some porch time this summer? Here is a companion for you. Enjoy. https://t.co/R9kVuqX5PU pic.twitter.com/0DxG0AQFAM

— Mike Sawyers (@CTNMikeSawyers) July 21, 2017
Do you remember when the buck was trapped in @forthillhigh weight room? https://t.co/dGJsxrU5El @MDDNRWildlife pic.twitter.com/sRrAUoFN8D

— Mike Sawyers (@CTNMikeSawyers) July 20, 2017
Chloe the Girl Doggie knows the answers to life's questions. Where did we come from? Where are we going? https://t.co/z3ngpygMUe #Doritos pic.twitter.com/F2lGCHyv4J

— Mike Sawyers (@CTNMikeSawyers) July 18, 2017