It's unclear whether Alexander Stevens personally transferred $188,000 to an account and named Megan Shaffer as beneficiary, or if the transaction occurred online. What's known, however, is Shaffer — found guilty in March of his murder — could still get the money.
BACKGROUND
Shaffer, 21, of Ridgeley, West Virginia, was charged with second-degree murder, manslaughter and assisting another to commit or attempt to commit suicide in the death of Stevens, 24, of Frostburg.
Stevens was found, naked, with his throat slashed and at the bottom of a cliff, known as High Rock, dead on Jan. 4, 2017, within the Savage River State Forest in Garrett County near Pine Swamp Road.
In December, Shaffer entered a not guilty plea to each count.
On March 19, a 12-member jury at Garrett County Circuit Court found her guilty of second-degree murder.
At that time, Garrett County Circuit Court Judge Raymond Strubin revoked Shaffer's $100,000 bond. She was remanded to the Garrett County Sheriff's Department.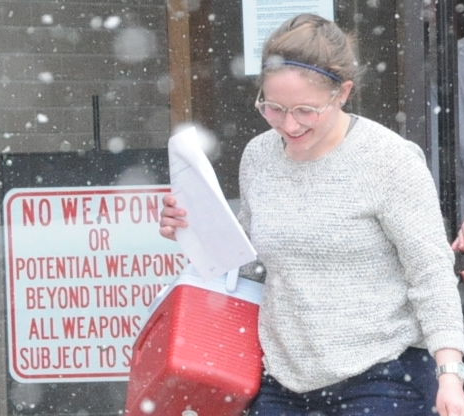 'VARIOUS STATEMENTS PROVIDED PROBABLE CAUSE'
Garrett County State's Attorney Lisa Thayer Welch recently said she was pleased with the verdict.
"I believe the second-degree charge was established by the evidence," Welch said via email.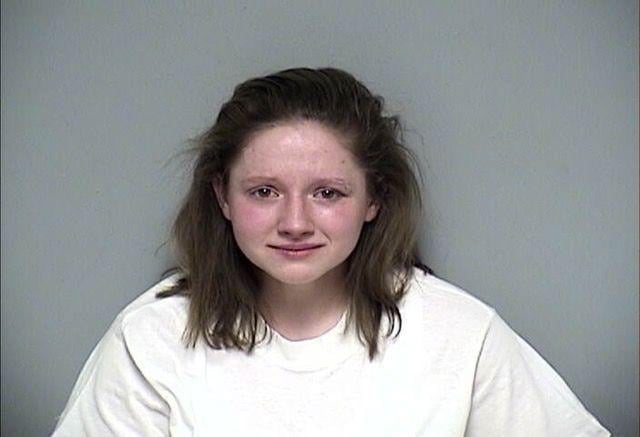 The case presented some challenges, she said.
"Knowing there were claims of suicide, I had to attempt to 'prove a negative,' which is always difficult," Welch said. "The defense did an admirable job putting that in issue, but without any time frame references. However, I was confident that, once I established a time frame for the questioned events and Alex's family and closest friends provided context, the jurors would not find that suicide played a role in this case."
The testimony of Dr. Carol Allen, state assistant medical examiner, as an expert witness in the trial, was also compelling, Welch said. 
When asked why it took eight months to charge Shaffer, Welch said Maryland State Police Homicide Unit Sgt. Jonathan Martin "conducted a very thorough investigation."
A number of witnesses, in addition to Shaffer, were interviewed and all of the recorded interviews transcribed and proof-read, Welch said. 
"Many persons who possibly had relevant information were interviewed, some of whom weren't called as witnesses; and search warrants were executed on various social media accounts," Welch said. "Sgt. Martin then provided to me a large number of documents to review, after which we coordinated a meeting with Dr. Allen at the Medical Examiner's Office."
Once the charging decision was made, Welch said she and her team awaited the regular session of the grand jury, which, in Garrett County, only meets in March and September, to present the case.
Shaffer made various statements that provided probable cause and evidence that, depending on what the jury believed, could have led to a verdict on any of the three charged crimes, Welch said.  
"It is the province of the jurors, as the finders of fact, to determine the credibility and weight to give to these statements, as well as to all of the evidence, and to render their verdict after applying the law to the facts," Welch said. 
MONEY STILL IN QUESTION
According to Allegany County court documents, Stevens on Dec. 28 — one week before his death — authorized a wire transaction and closed a Stifel Nicolaus investment account. The funds, $188,003.98, were transferred to financial services firm Edward Jones with Shaffer listed as beneficiary of the new account.
"We actually know very little about how that transpired," said Jay Stevens, Alex's father, in an email on Tuesday.
Jay Stevens, as personal representative of his son's estate and shortly after his death, requested the court issue a temporary restraining order to prevent Edward Jones from distributing the money to Shaffer.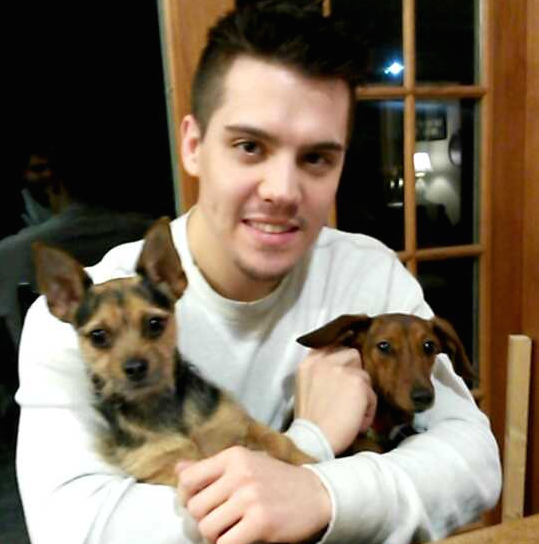 The court granted the temporary restraining order with stipulation that a $20,000 bond be posted. Jay Stevens provided the court a check in that amount.
Legal counsel for Edward Jones later named the firm as plaintiff — and Jay Stevens and Shaffer as defendants — in a complaint for interpleader filed in the Circuit Court for Allegany County - Civil System on June 30. 
Edward Jones asked the court to take control of the money and determine whether Shaffer or Jay Stevens and his wife Janet should receive the distribution. The firm also requested it be discharged from liability, provided indemnification to cover costs and reasonable attorney's fees.
Stevens family attorney T. Lee Beeman Jr. — of Beeman Law Offices, LLC on Washington Street in Cumberland — recently filed a Motion to Lift Stay, which asks the court to allow the civil case to proceed.
"There is no provision set forth in the (Edward Jones) Transfer on Death Agreement that would, in effect, automatically bar Ms. Shaffer from collecting the money based solely upon her murder conviction," Beeman said via email.
Once the stay has been lifted, the civil case will move forward toward a trial, Beeman said.
"Our position, as we previously set forth in our claim letter to Edward Jones, is that Ms. Shaffer is ineligible to receive any benefit from Mr. Stevens' death including, specifically, the proceeds from his investment account, because she feloniously and intentionally killed Mr. Stevens," Beeman said.
SENTENCING AND APPEAL
Meanwhile, Shaffer's sentence for the murder conviction is pending.
Her attorney, Stephen R. Tully, of Towson-based Seigel, Tully, Rouhana & Tully, said after the murder trial that an appeal "is an option" and would have to be filed after the date of disposition, expected to happen this month.
••••••••••••••• -30- •••••••••••••••
From the obituary of Alexander A. Stevens
Alexander Arthur Stevens, 24, of Frostburg, passed away Wednesday, Jan. 4, 2017. Born March 23, 1992, in Cumberland, to Jay and Janet (Martens) Stevens.
He was preceded in death by his maternal grandfather, Carl Edward Martens and paternal grandparents, Arthur and Kathryn Stevens. He is survived by his parents, Jay and Janet Stevens, Eckhart Mines; a twin sister, Tristan Virginia Stevens, Baltimore; maternal grandmother, Nancy (Baker) Martens, Frostburg; aunts, Julie Forney and husband, John, Millersburg, Pa. and Joanna Schroyer, Grantsville; uncles, Jim Martens and wife, Carolin, Uniontown, Ohio and Jerry Martens and wife, Bonnie, Springfield, Ohio; cousins, Levi and Ben Schroyer, Jonathan Martens, and Samantha, Josh and Clay Martens; special great-aunt and uncle were the late Virginia (Wonn) Stevens and Clarence Buddy Stevens.
Alex was a native of the Frostburg area, attended Beall High School and graduated from Mountain Ridge High School. In high school, Alex was active in plays and musicals having a fine baritone voice and was a member of the Concert Choir. He was the Pirate King in the Pirates of Penzance and played Sky Masterson in Guys and Dolls. He was in Concert Band, Jazz Orchestra, and Marching Band all four years of high school. He was an accomplished visual artist. Alex participated in football, basketball, cross country and track at Mountain Ridge. He attended Cambridge University summer program for high school students in England. The Farrady Post 24 American Legion selected Alex as one of their representatives to Maryland Boys State. While in high school he enjoyed Boy Scouts and was Senior Patrol Leader achieving the rank of Eagle Scout. He gave the Senior Address at his high school graduation. He studied engineering at the Coast Guard Academy in New London, Conn., and later at Frostburg State University. Alex was a world traveler. Among the countries he visited were Britain, France, Germany, Denmark, The Netherlands, Spain, Ireland, Canada, and South Korea. He loved the outdoors and camping. He appreciated beauty in all things including music, the visual arts, and nature. He loved to stargaze, rock climb and hike. He had a great sense of humor and loved animals.
Family and friends will be received at Durst Funeral Home, Frostburg, on Friday Jan. 13, 2017, from 3 to 7 p.m. A funeral service will be held at Frostburg United Methodist Church, on Saturday, Jan, 14, 2017, at 11 a.m. with the Rev. Kyle Durbin officiating. Interment will follow in Eckhart Cemetery. Pallbearers will be Tristan Stevens, Jonathan Martens, Joshua Martens, Clay Martens, Steven Moon, Michael Harden, and Eric Harman.
In lieu of flowers, the family requests donations be made to the Frostburg United Methodist Church or the Allegany County Animal Shelter.
Words of comfort may be sent to the family following the obituary at www.durstfuneralhome.com.
••• For updates on this story, follow Teresa McMinn on Twitter @teresamcminn1