CUMBERLAND — The idea of attending college after having worked for two decades was intimidating for Kara Merkel.
But she took time to make a thoughtful decision about starting a new career, and crafted a plan to attend school while working full time.
While that made for a hectic and exhausting schedule, the global pandemic arrived and changed her routine from in-classroom to virtual instruction. 
She pushed on, however, earned a degree and last week started a new job.
"It was hard," she said and encouraged anyone considering a return to school to "take the leap."
Merkel, of Ellerslie, became an EMT as a high school senior at Mount Savage.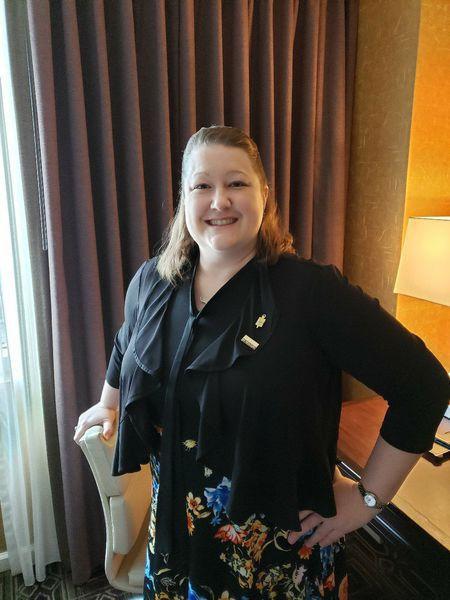 She worked for 20 years as a paramedic in Washington County.
The job was physically and mentally demanding, and she was ready for a change.
"It was just time to move on," Merkel said.
She entered the Pathways for Success and TRiO program at Allegany College of Maryland and pursued an associate degree in Medical Laboratory Technology.
The TRiO Student Support Services project is funded through a grant from the U.S. Department of Education to increase the retention, grade point average, graduation and transfer rates of first-generation, income-eligible students as well as those with documented disabilities.
"I'm the first to graduate in my family with a degree," she said. "It makes me very proud. It made my parents very proud, too."
Merkel was also an officer in ACM's Phi Theta Kappa chapter.
Today, she works at UPMC Western Maryland.
"Allegany College was a godsend to me," Merkel said. "They want to see you succeed."
She encourages others to advance their education.
"You're never too old to go back to college," Merkel said and added that grant and scholarship programs allowed her to graduate without financial debt. "Take advantage of the programs that the state has."
Cumberland resident Michael Wilson was also a non-traditional student at ACM.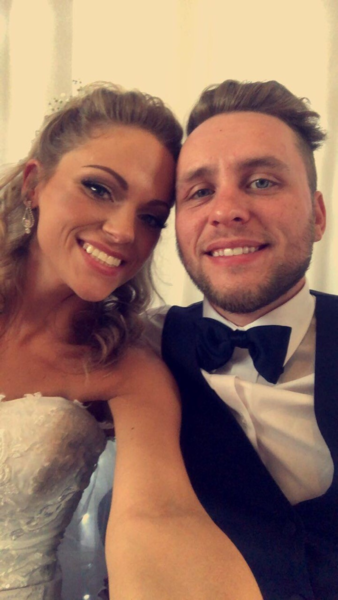 "I entered the forestry program because I was 24 years old working as a server at Cracker Barrel with a 2-year-old and a newborn," he said via email. "I was unfulfilled with my job and knew that I needed to go to college to better support my growing family. I love nature and being outside so, after hearing great things about Allegany and their forestry program I decided to make the leap and enroll myself in school."
Wilson worked as a restaurant server at the beginning of his schooling at ACM.
"But taking care of two kids plus jumping back into school, which was never my strong suit, it seemed nearly impossible to do all to the best of my ability," he said. "Luckily, my wife was able to support our family until it was time for me to graduate."
Although the pandemic impacted his plans to take a job in Delaware, Wilson was hired as a groundsman for Bartlett Tree Experts in their Frederick office.
"Completing my degree was stressful switching from always being outside doing hands on activities as apposed to watching YouTube videos and doing video chats, but the teachers tried making the transition as easy as possible," he said of instruction that changed because of social distancing requirements. "Finding a job was incredibly easy as I quickly found out that everyone wants to hire Allegany grads out of their respected forestry program, but being able to move to where the jobs are posed a big problem during the pandemic."
Wilson said he is grateful for his wife's encouragement while he earned an associate degree.
"Without her love and support over the past two years none of this would have been possible for me to chase my dream of graduating college," he said. "She worked as many hours as possible then came home and (took) care of two young children while I was locked in a room somewhere studying. The degree may have my name on it, but she deserves just as much credit as I do."
Cumberland resident Danae Beitzel recently graduated from ACM's massage therapy program with an associate degree.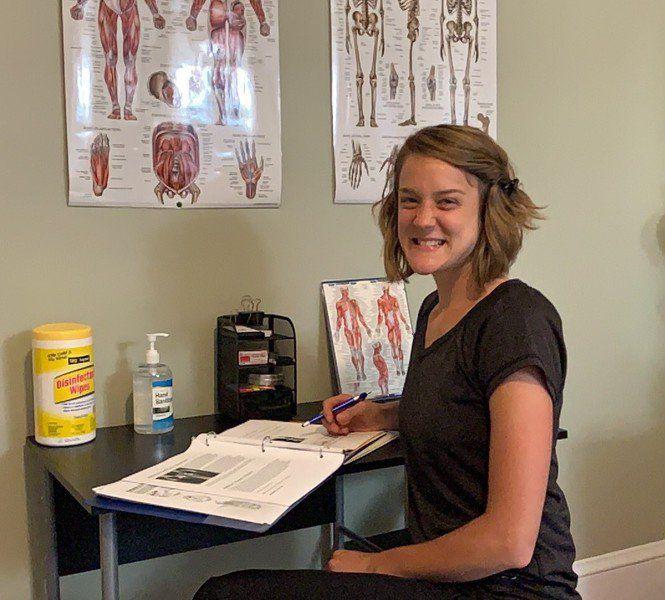 Months ago after she had received a one-year degree, she started her own business, but had to temporarily close it due to COVID-19.
Today, Beitzel is trying to grow her clientele list. 
"(COVID-19) was definitely a big game changer for me," Beitzel said. "I feel like I lost a lot of momentum that I had."
But while she rebuilds her business, she's thankful for a part-time job as a massage therapist at a spa in Garrett County, and said the pandemic taught her to be grateful for her health, family and friends.
"It has really shown me that things don't always go as planned," Beitzel said.
Cumberland resident and 2018 Fort High High School graduate Gavin Hershberger recently finished courses at ACM from which he received an associate degree in criminal justice.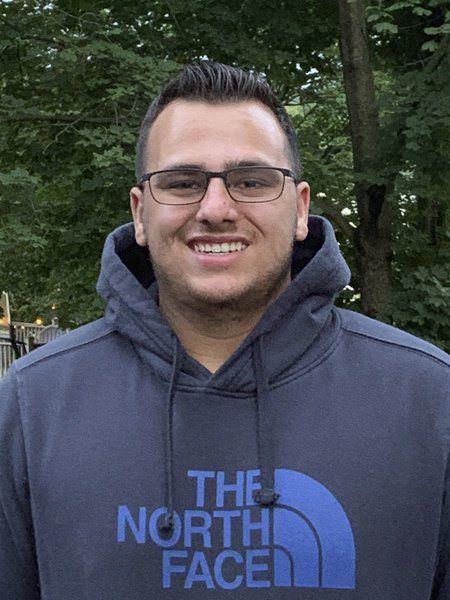 Despite the challenges law enforcement professionals face as protests are held across the country, he still wants to become a police officer.
"I like to help others," he said.
But because of COVID-19, he must wait for the hiring process to reopen.
If that doesn't soon happen, Hershberger might pursue a bachelor's degree.
"I'm pretty much … at a standstill," he said.