FROSTBURG — From placing a parking ticket under a windshield wiper to coming within a split second of shooting a man, George Kroll's career of nearly 40 years as a police officer in Frostburg has run the gamut of enforcement actions.
Kroll, a sergeant with the Frostburg Police Department, will retire Aug. 31 after decades of walking and driving the streets of the Mountain City as he and his fellow officers protected its residents.
"Frostburg has a lot of good people. I'm going to miss the contact with them," Kroll said during a Tuesday interview at his home.
A 1974 graduate of Beall High School, Kroll became an officer in his hometown in 1978. 
"I was always attracted to work that helped people," he said.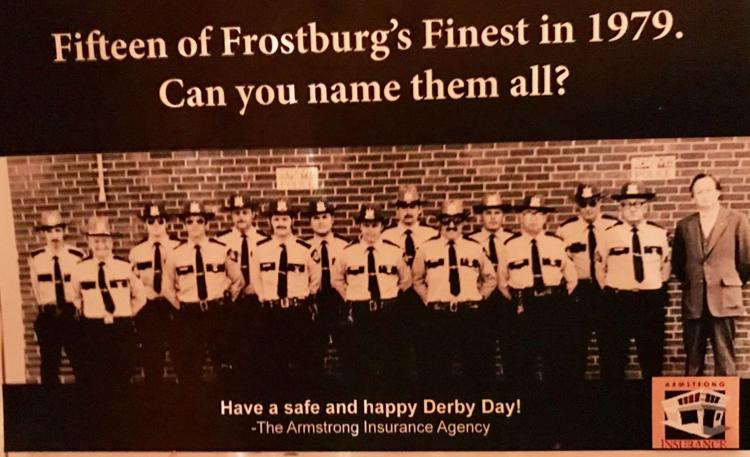 Kroll said he never had to fire his weapon at a person, but in 2015 he came so very close.
"I was the first one there. We got a call that there was a man with a gun in the parking lot at the Frostburg Apartments (Powell's Lane)," Kroll recalled.
"When I got there he was sitting in a chair on the sidewalk and was holding a gun in his lap."
With his .40 caliber handgun drawn and standing 10 to 15 feet away, Kroll attempted to get the man to drop the firearm.
"He started to lift the gun and I was close to pulling the trigger," Kroll said. "But the muzzle of his gun wasn't pointed at me, so I hesitated."
The man continued to lift the 9mm handgun and pointed it at his own head, Kroll recalled.
"But I was able to talk him out of suicide and he dropped the gun," Kroll said.
Kroll received an official commendation from the city for his actions that day.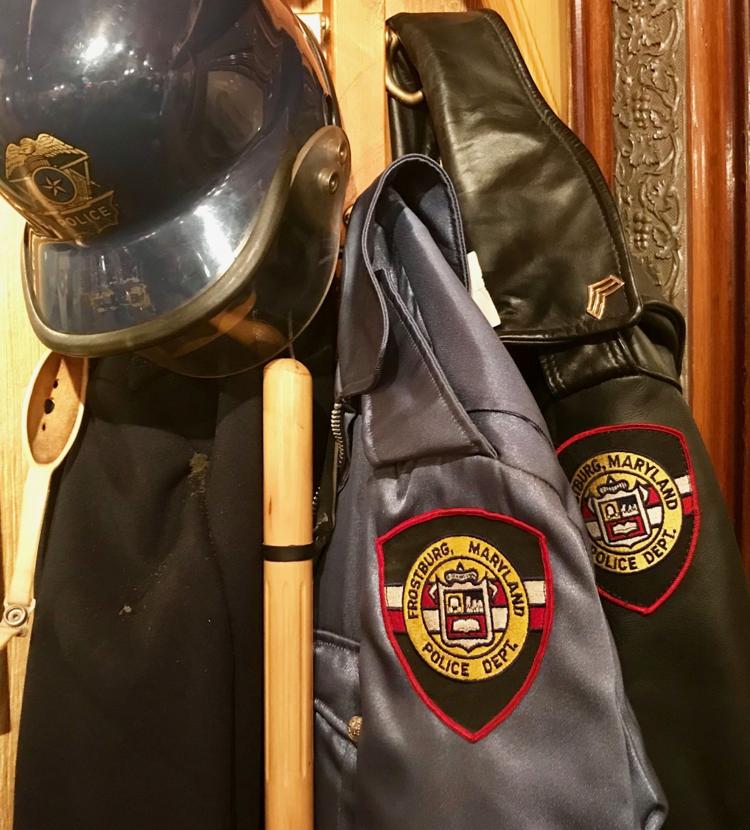 As he nears the end of a lengthy enforcement career, Kroll said Frostburg has changed a lot.
"When I started there were 2,400 students at (Frostburg State University). Now there are 5,500 to 6,000. That's made a difference."
Kroll said there have always been fights to which officers respond. "But they used to be with fists. Now they are with guns and knives."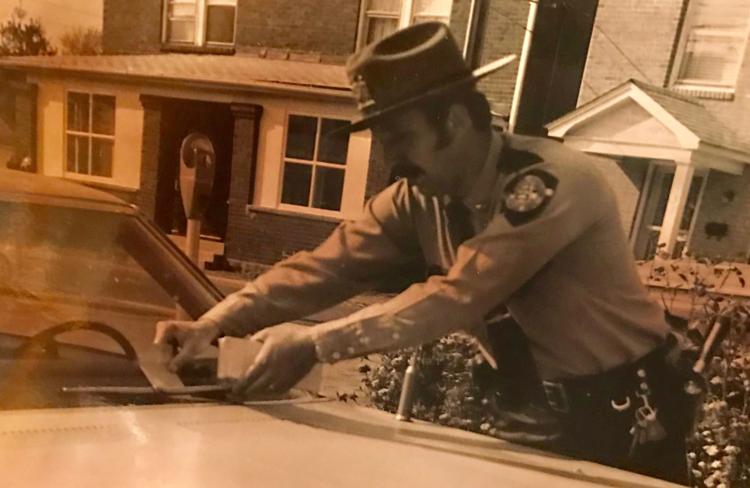 Kroll said calls are more frequent now and many are related to opioid addictions.
"There was never heroin in Frostburg. That was always a big-city thing," he said. Kroll carries an opioid overdose antidote, though he said he has not yet needed to administer it. "Usually, EMS has gotten there and done that," he said.
Annexations by the city also increased the area and number of people who depend upon the police force, according to Kroll.
That many years can't pass without a lot of change, changes in uniforms, changes in squad cars, changes in service weapons.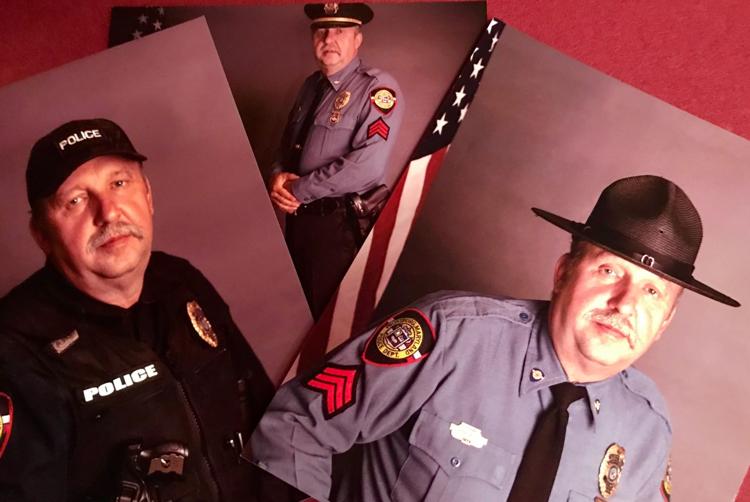 "When I started we used .38 Special revolvers with six-inch barrels," Kroll said. "Then we went to .357 revolvers with 4-inch barrels, then Beretta 9mm, then Beretta .40 caliber and now we use the Smith & Wesson MP .40 caliber."
Chiefs changed, too. Kroll has served under five of them.
Kroll has a national reputation a collector of toys. A veritable toy museum exists at his residence. Managing it will take up some of the free time coming his way with retirement.
The interview with the Cumberland Times-News on Tuesday took place amid another collection, ranging from a 1930s Indian chief slot machine to a player piano, pinball machine, 1964 Coca-Cola machine, cigarette machine and wooden phone booth. Everything is in working order and whistle-clean.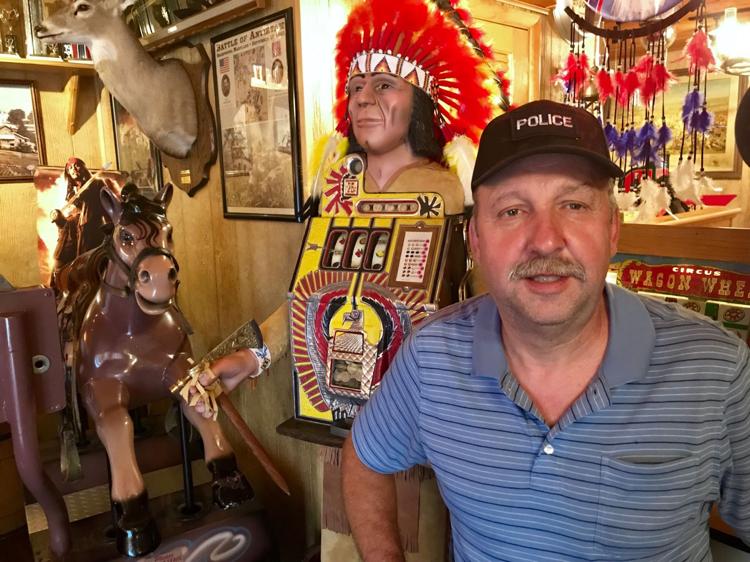 Some travel is in the future for Kroll and his wife, Merry Lee, including a drive to Nevada to visit a daughter.
The fact that Kroll said he will miss the good relationship he had with fellow FPD officers is no surprise to Frostburg Mayor Bob Flanigan.
Although now the elected head of municipal government, Flanigan served as a police officer for many years alongside Kroll.
"It was a brotherhood, a real family," Flanigan said of being a Mountain City constable.
"Whether it was helping another officer with a home project or picking him up to go to work during bad weather, it was really close-knit and genuine."