CUMBERLAND — Edward Root was hesitant when he was first approached about filling the empty seat on the Allegany County Public Schools quarrelsome education board. 
But after thoughtful consideration, he realized he could bring experience, reason and calm to the panel.
The board for the last 11 months routinely included bloc voting, with president Robert Farrell, vice president David Bohn and member Wayne Foote on one side of an issue and against members Tammy Fraley and Deb Frank.
That practice will stop, Root said on Wednesday shortly after Allegany County Circuit Court Clerk Dawne Lindsey swore him into office during a ceremony at the ACPS administration building.
"I'm not coming to this board with an agenda," Root said. "I'm not interested in power … I will vote always in the best interest of the kids."
Gov. Larry Hogan recently appointed Root to fill a vacancy left by Foote, who was removed by the Maryland State Board of Education last month for misconduct in office and willful neglect of duty.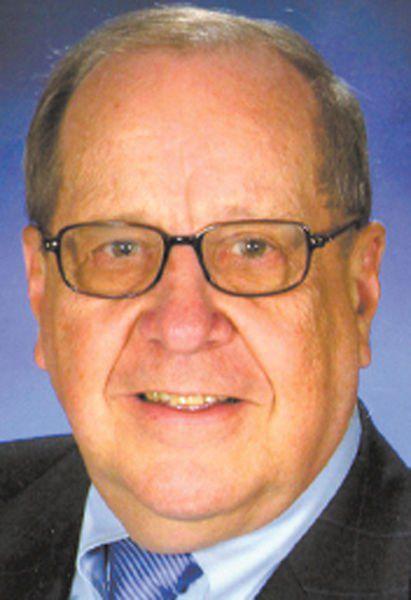 "I had a lot of people ask me and encourage me to apply," Root said. "I did have some reservations. I don't have any now."
Root has more than 50 years of experience in the educational field and was previously elected to the ACPS board where he served from 2011-2016. 
He was also elected and served two terms on the Maryland State Board of Education from 1999-2007. 
In 2003, Root was chosen Educational Leader of the Year by the University of Maryland. 
He also chaired the Athletics and Achievements in High School Commission for the National Association for State Boards of Education from 2002-2003. 
Root won a National Distinguished Service Award in 2007 from the National Association of State Boards of Education and was the recipient of the Maryland Association of Boards of Education's Distinguished School Board Service Award in 2018. 
He is an adjunct professor at Frostburg State University, and previously served as FSU's dean of the School of Education. 
Root said the governor's office told him there were seven applicants for the position and four of them were interviewed. 
The process took about three weeks.
Now, Root is ready to move forward.
"I want the board to work together," he said. "I want the decisions to be made on the floor of the meetings. Everything should be for the kids."