CUMBERLAND — In what one Allegany County School Board member called a "very calculated and very narrow-minded" decision, the board's majority opposed a search for talent from outside of the area to fill the school system's highest position.
Meanwhile, board president Bob Farrell said he wasn't thinking about a potential upcoming change to the board when he voted this week for a new leader.
On Tuesday, Farrell, board vice president David Bohn and member Wayne Foote voted to appoint Jeff Blank as superintendent. Members Tammy Fraley and Deb Frank opposed the move.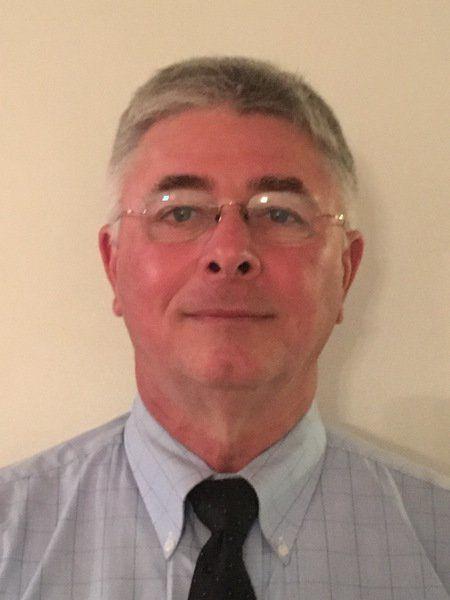 Blank has served as interim superintendent for two months and filled a vacancy left by David Cox, who resigned to take a job in Tennessee.
The Maryland State Board of Education in February charged Foote with misconduct in office and willful neglect of duty, specifically for breaching the confidentiality of board discussions in executive session, and sexual misconduct and intimidation. A hearing was held followed by an administrative law judge's proposed opinion that agreed with the state's charges. The state board in the coming weeks could make a final ruling on whether to remove Foote. 
The governor would fill any vacancy on the local board, which could change its makeup. 
"I don't know that that factored into it," Farrell said of his vote and added that he had not talked to Blank about taking the permanent role before Tuesday's meeting. 
Since January, decisions impacting the school system have often been dominated by Bohn, Foote and Farrell, who campaigned together and are known as "The BFF's," "Three Amigos" and "The Alliance." 
Before anyone on the board mentioned filling the superintendent position at Tuesday's school board meeting, two constituents, and supporters of Bohn, Foote and Farrell, during public comment period said they'd like to see Blank have the job.
Allegany County Farm Bureau President T.R. Robinette used a livestock breeding scenario to show his support for Blank.
"If he services all my cows … and I am satisfied with that bull, then I keep that bull," he said. "So far Mr. Blank has done a very good job."
Frostburg resident Bernard Miltenberger said he's against hiring someone new to the area who "comes in here with other ideologies that may not mesh with our community." 
He said that prior to last year's school board election, he talked to some of the candidates about hiring a local person as the ACPS superintendent. At that time, Cox had the job and contract with the school system. 
Miltenberger said Frostburg's past "outside" leaders caused financial problems for the city.
"Now we have the Stahlman girl, which is good," he said of city administrator Elizabeth Stahlman. "I think the same thing is going on in Cumberland now, they're hiring from within."
Miltenberger last month started a $6,000 GoFundMe campaign to help Foote pay for his legal bills. As of Friday, one named person and three anonymous people had donated $105 total for the cause.
Fraley said community forums that include citizens as well as local government entities should be part of the process to find a new superintendent.
"It is best practice in the education community to do some type of search," she said. 
Bohn said that idea didn't make sense. 
"I brought a prepared motion," he said and moved to appoint Blank to the superintendent position.
Frank said the appointment was unfair to the community and other potential superintendent candidates.
"In a school system of 9,000 students, and hundreds and hundreds of employees … you have decided in two months that just because this guy is local, he's the best that we can do for Allegany County," she said.
Foote disagreed.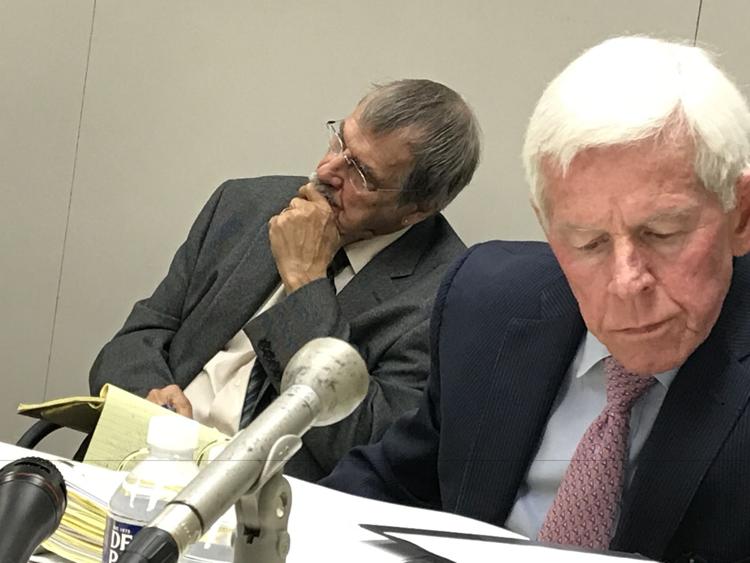 "The (superintendents) that we had good were all home-bred," he said. "I told (Cox) the first time I met him, 'You're not well liked in this community because you're not one of us.'"
Fraley said Cox was reappointed by various school board members and served 10 years in the position.
In other ACPS news:
• The board voted to add four school security employees and four mental health professionals to the school system. The action requires money to be moved between budget line items, which must be approved by Allegany County officials.
• Fraley was recently named the new Maryland Association of Boards of Education president-elect.
• Blank on Friday announced two administrative staffing appointments effectively immediately. Joseph Brewer will assume the supervisor role of the Career and Technology Education Programs and Library Media, and Christopher Cassell will fill the vacancy left by Brewer as interim assistant principal at Fort Hill High School. The assistant principal vacancy left by Cassell at Washington Middle School will be filled and announced in the near future.