OAKLAND — Licensed Psychologist Patricia Robison, director of counseling and psychological services at Frostburg State University, was the first of three witnesses called to testify on the second day of the Megan Shaffer murder trial set to continue through Friday in Garrett County Circuit Court.
Shaffer, 21, of Ridgeley, West Virginia, is charged with second-degree murder, manslaughter and assisting another to commit or attempt to commit suicide in the death of Alexander Stevens, 24, of Frostburg.
Stevens was found, naked, with his throat slashed and at the bottom of a cliff, known as High Rock, dead on Jan. 4 last year within the Savage River State Forest in Garrett County near Pine Swamp Road.
In December, Shaffer entered a not guilty plea to each count.
On Wednesday, Garrett County State's Attorney Lisa Thayer Welch called Robison as an expert witness for the state.
Robison said Alexander Stevens was a client she started seeing regularly in 2015 when he was taking engineering and economics classes at FSU. 
"He wasn't really sure what he wanted to do," she said.
Over time, he was diagnosed with varying levels of depression, but eventually worked his way into remission, she said.
"He was no longer as depressed," Robison said and added she believed Stevens was free of suicidal risk. "He wanted to finish his degree ... write music."
Stevens was also vice-president of a student group that explored religion, and he was reconnecting with friends he'd met while at the Coast Guard Academy, Robison said.
Things were "turning around" for Stevens, she said.
"He was in a much more positive place," Robison said of Stevens and his relationship with family members.
Their last session was in December 2016 - just weeks before Stevens was found dead. At that time, Stevens said he had started to date Megan Shaffer — the two met while working together at Ruby Tuesday, Robison said.
Under cross examination from Shaffer's attorney, Stephen R. Tully of Towson-based Seigel, Tully, Rouhana & Tully, Robison discussed struggles Stevens had faced including "a serious alcohol problem."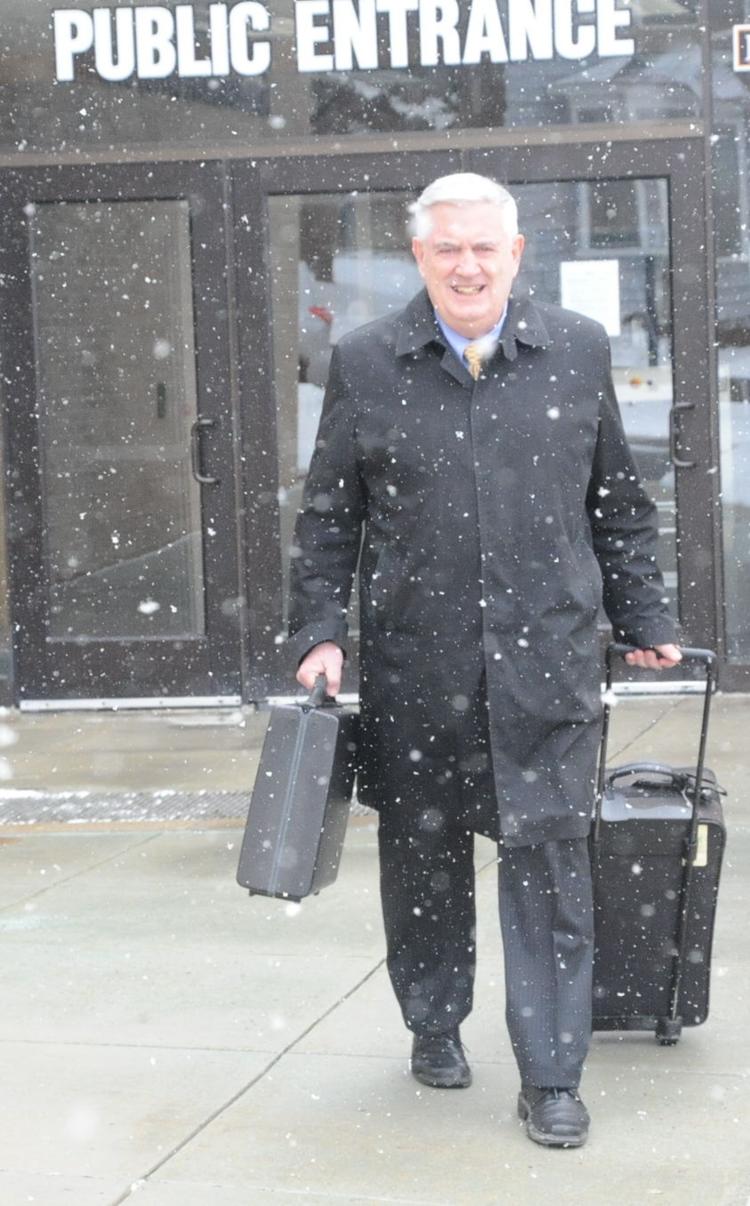 Tully read from mental health and police reports he said showed Stevens was interested in a suicide attempt from the late author Philip K. Dick — films based on his work included Blade Runner.
Tully also said Stevens had been reading about quantum suicide and immortality, had noted two LSD trips he'd taken and found a photograph of a model who had killed herself. Robison said she had no knowledge of her client's interest in those things.
Robison, however, told Tully she was aware Stevens had taken dextromethorphan, found in cough medications, and experienced hallucinations. She acknowledged problems Stevens had with his family, including a time where his parents locked him out of their house because they were afraid of him.
At one point, Stevens said he wanted a restraining order against his father because the elder Stevens had threatened physical abuse against his son, but later changed his mind, Robison said.
Much of Wednesday's trial focused on three audio recordings of police interviews with Shaffer while she was in the hospital soon after Stevens was found dead.
In the first two of the recordings, Shaffer talks of going to High Rock with Stevens as his "really close friend." On a hike to the area, they took with them a knife, his pet cat in a carrier and some other items.
Stevens set the cat down, said some prayers and asked Shaffer to disrobe, so she did, she says on the recordings.
They walked to the edge of the cliff, he handed her the knife, they slipped and fell, she says.
Shaffer says the two walked until they approached a stream. Stevens faced the stream, said he didn't want to suffer anymore and slit his throat, Shaffer says. 
She says she laid atop his dead body, face down in the water, to stay warm.
"I laid there for hours," she says.
Upon sunrise, Shaffer starts walking and finds a house, she says adding she was cold, injured and "extremely fatigued."
She appeared to cry in the courtroom as the audio of her voice continued.
"I didn't know it was a suicide mission," she says on the recording.
Shaffer will ask police to come back for a third interview where she changes that story, however. 
Check back at times-news.com as we get more details from our trial coverage, which is set to continue tomorrow.
••••••••••••••• -30- •••••••••••••••
During police investigation of Megan Shaffer at hospital, she says of Alex Stevens, "He had me carry a kitchen knife" while they hiked to High Rock the night of Jan. 3.

— Teresa McMinn (@teresamcminn1) March 14, 2018
"It was really muddy ... he set up the candles and the cat," Megan Shaffer says in a recorded police interview of Alexander Stevens after they had hiked to High Rock the night of Jan. 3.

— Teresa McMinn (@teresamcminn1) March 14, 2018
Alex Stevens told her to remove her clothes, so she did, Megan Shaffer tells two C3I police officers in an audio recorded interview, about the night of Jan. 3 when they had hiked to High Rock.

— Teresa McMinn (@teresamcminn1) March 14, 2018