Megan Shaffer, charged with murder in Garrett County, said she "asked multiple times" but hospital officials told her — while she was in the emergency room on Jan. 4, 2017 — that she could not talk to her parents until she was interviewed by police. However, she could not provide names of any such medical workers. Police said they did not come between her and her family.
That was part of the testimony given at a motion hearing, held to discuss an evidence suppression issue, on Monday at the Garrett County courthouse.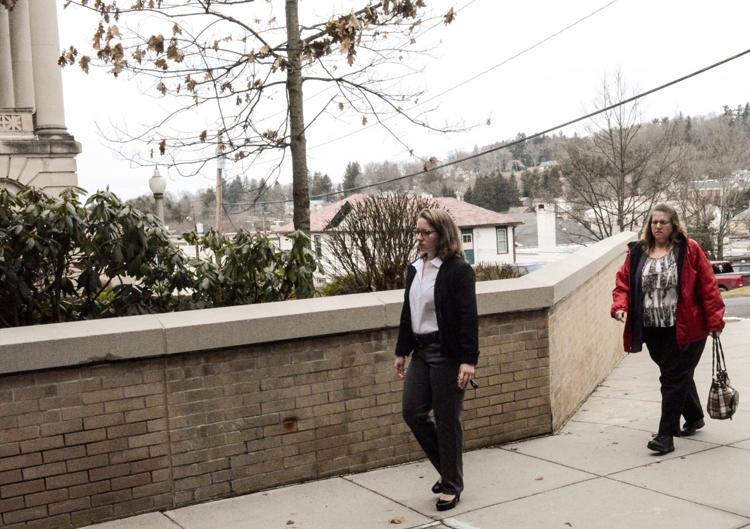 Shaffer, 21, of Ridgeley, West Virginia, is charged with second-degree murder, manslaughter and assisting another to commit or attempt to commit suicide in the death of Alexander Stevens, 24, of Frostburg. 
In December, she entered a not guilty plea to all counts.
Stevens was found, naked, with his throat slashed and at the bottom of a cliff, dead on Jan. 4 last year within the Savage River State Forest in Garrett County. 
On that day, Shaffer made a 911 call from a house in the area on Pine Swamp Road and was later taken to the Western Maryland Regional Medical Center.
"I was extremely hypothermic," Shaffer said on Monday of her injuries during the visit to the emergency room. "I was not able to move."
She said when she got to the hospital, medical staff told her that her father was there, but she could not speak to him until she talked to police.
"I wanted to see my family," she said. 
Garrett County State's Attorney Lisa Thayer Welch asked Shaffer if she made that request to police at the time. Shaffer said she couldn't recall. 
Welch also asked Shaffer if she recalled names of people who told her she couldn't immediately see her parents.
"I do not," Shaffer said.
Her mother, Brenda Shaffer, also of Ridgeley, West Virginia, testified she and her husband were told by hospital workers they could not see their daughter until after a police interview was complete. The couple waited "several hours," Brenda Shaffer said.
Maryland State Police Criminal Investigator Andrew Mason testified he read Miranda rights to Megan Shaffer and interviewed her in the emergency room on Jan. 4, 2017. He recorded that interview, which lasted about 30 minutes, he said. 
"My purpose was to find out what had happened the night before," Mason said. 
He said he did not tell hospital workers to keep Megan Shaffer's family out of the room and would have allowed them to be with her at that time.
"That would not have been a problem," Mason said. 
Megan Shaffer responded to his questions with "clear, concise" answers, he said. 
C3I investigator Eric Schramm of the Maryland State Police said he was also at that interview. At the time, he talked to a physician who told him Shaffer had undergone a CAT scan that showed she had no head or brain injuries, her body temperature was normal and pain medication she'd been given in the ambulance had left her system. 
The interview was recorded and nobody was confrontational. Schramm said.
He said he didn't recall Megan Shaffer asking to see her family and would not have objected to such a request.
"I didn't deny anybody access," Schramm said.
MSP Homicide Unit Sgt. Jonathan Martin said he was called to the Pine Swamp Road area Jan. 4, 2017 to investigate the death of a male "with injuries to his neck." He said at that time, he also learned of Megan Shaffer's 911 call.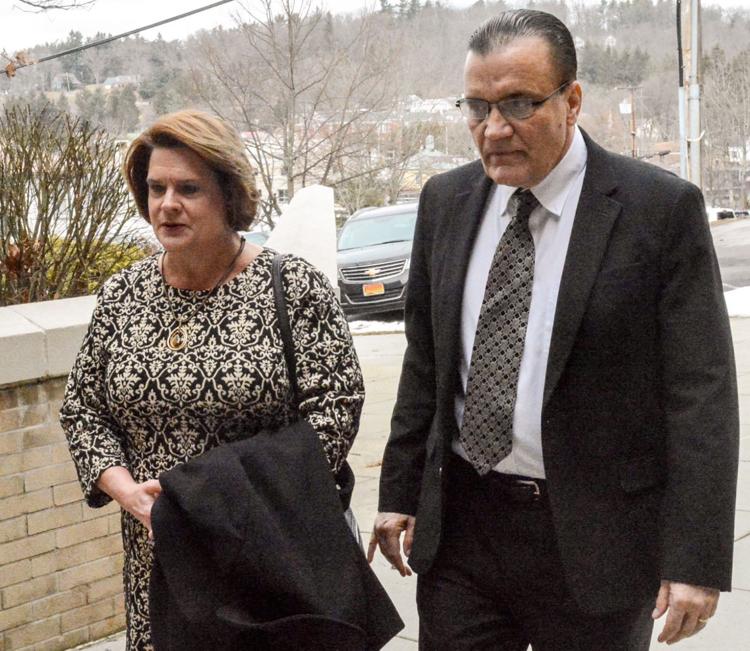 Transcripts of the call state Megan Shaffer told the operator her mother's name. The operator said to her, "Ok, do you want me to call her now and tell her you are okay or do you want me to wait? Megan Shaffer responded, "Wait until the ambulance …."
The next day, Martin and Schramm visited Megan Shaffer in the hospital.
Martin confirmed that a document at the hearing was a Miranda rights form signed by Megan Shaffer on Jan. 5. At that time, he said Megan Shaffer had no questions about the document and did not object to talking to police while she was in the hospital. Police recorded the interview after the Miranda paper was signed, he said. 
Megan Shaffer seemed "fine to talk to us," Martin said and added his interview with her lasted about an hour. 
The discussion was "just a topic of what happened," he said of talking to Megan Shaffer and added she answered some direct questions and also talked openly and freely.
Martin also said the police discussed with Megan Shaffer the possibility of doing a polygraph on a followup visit. 
Police made no promises or threats to Megan Shaffer and the interview ended on good terms, he said. 
About eight hours later, Martin said he and Schramm learned via a Facebook message from a friend of Megan Shaffer that she wanted to talk to them again. When they arrived at the hospital for the third interview, her family and "Doug Widdows" were there and left the room, Martin said.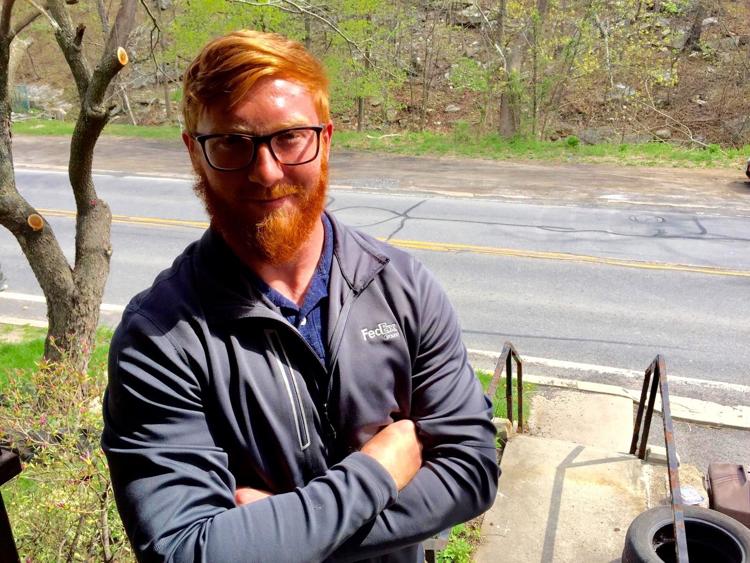 Police again read Miranda rights to Megan Shaffer and recorded the interview, Martin said. 
"We were alone during that interview as well," Martin said of himself, Schramm and Megan Shaffer. 
Martin said, "It's my preference" to interview a subject without family and friends present. 
That interview also lasted about an hour, Martin said.
"At no point were we asked to leave," Martin said. 
"It doesn't make sense," Welch said of allegations that Megan Shaffer was prevented from seeing her parents until she had talked to police. 
Megan Shaffer couldn't provide identities of any hospital workers who told her that, Welch said. 
"It's highly questionable," Welch said of the allegations.
Megan Shaffer's lawyer, Stephen R. Tully — of Towson-based Seigel, Tully, Rouhana & Tully — said her statements to police were "involuntary" and it would be "logical" for her to have wanted to see her parents.
County Administrative Judge Raymond Strubin said he'll review the audio and written transcripts of the interviews. 
"I'll have a decision shortly," he said.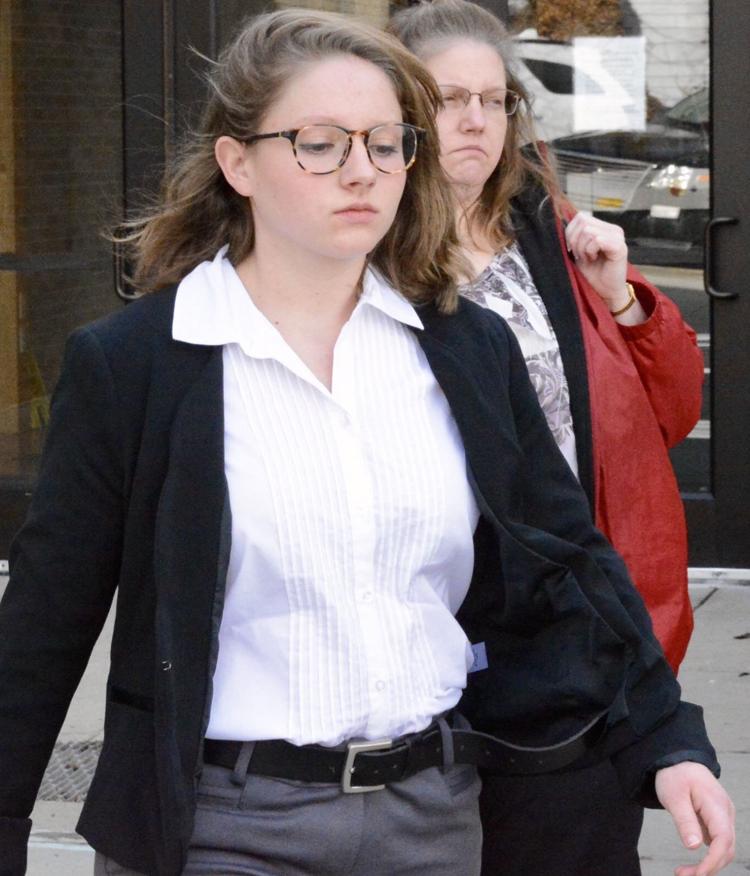 Strubin also reviewed photos of Stevens' body, which will be used at trial. 
An additional hearing is scheduled for 9 a.m. March 12. 
The trial is set for the following four days, with jury selection expected on March 13.
••••••••••••••• -30- •••••••••••••••