CUMBERLAND — If you ask Cupcake, Roxy or Boo what derby means to them, expect a lesson on sisterhood, because that's how they roll.
The alter egos are members of local skating team Iron Mountain Roller Girls.
Sarah "Sister Inoa Toldja" Parsons of Cumberland cofounded the team nine years ago.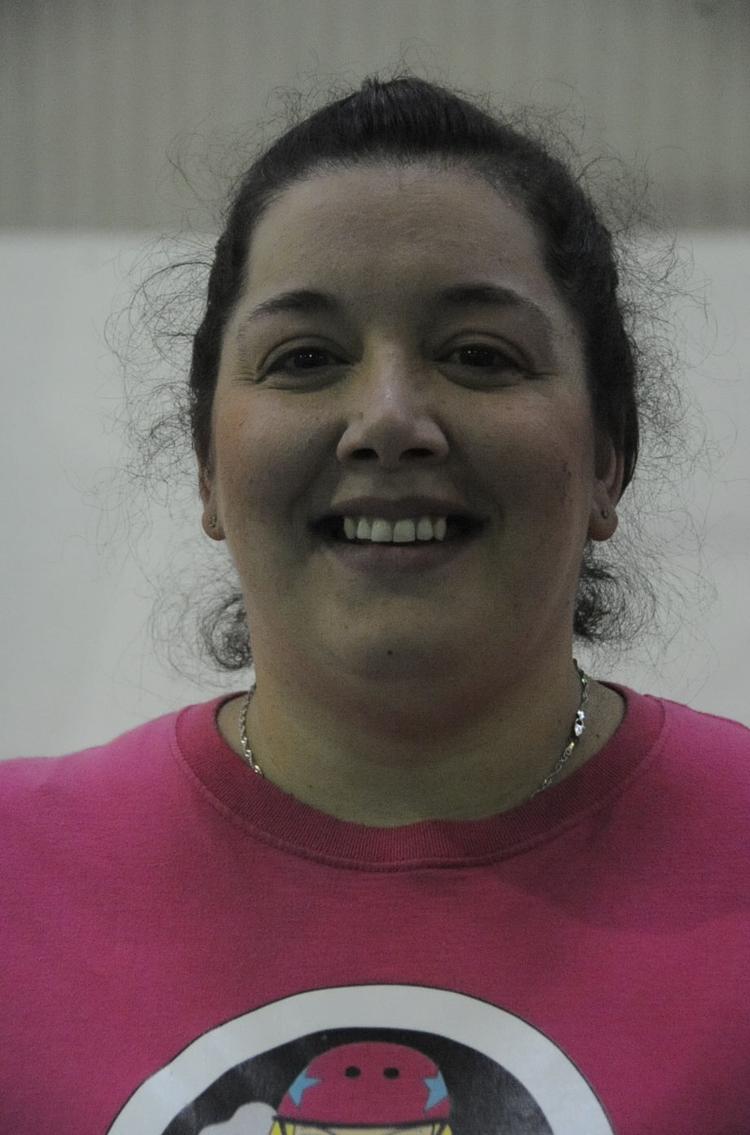 "I had wanted to do it for a long time," she said. The plan started with a few friends that hoped to create a league and arena. "Our vision was huge."
While there's no dedicated rink for Iron Mountain Roller Girls, which typically practices in the Salvation Army's gym at 701 E. First St., the team includes a dozen active skaters that range in age from 20- to 50-something.
They come from various backgrounds and work in fields including law and psychology.
"We've built a lasting team," Parsons said and added the group includes five veteran members.
And that's impressive, given the small pool of skater candidates.
"Derby is a really fickle sport," she said and talked of health risks.
"The most common injury happens to knees, especially if you're not careful," Parsons said. "I've broken my tailbone … my skates were hit from behind so I just went up and came down."
But, the sport differs from violent derbies depicted in films including "Kansas City Bomber" starring Raquel Welch, and "Whip It" with Ellen Page, she said.
"We're here to have fun and play a sport," Parsons said. "We're not here to crack skulls."
The team also participates in area events — members were at the recent Cumberland Pride Festival — and volunteers for organizations including Vietnam Veterans of America.
"We also try to do Helmet Awareness Day every year," Parsons said. "We want to be part of the community."
Iron Mountain Roller Girls is a member of the Women's Flat Track Derby Association — the international governing body for the sport — and competes against teams from areas including Hagerstown, State College, Pennsylvania, and Morgantown, West Virginia.
"Pennsylvania has a lot of teams," said Natasha "Roxy" Kimmell of Cresaptown.
Some competitors can be "super mean and verbally aggressive," she said. "Most teams are fun."
Iron Mountain Roller Girls is looking for new members, referees and volunteers. Skaters must be at least 18 years old. Fees can reach $40 per month and each skater must eventually get her own gear, as well as insurance that can cost roughly $85 per year.
"We'll teach you how to skate," Kimmell said. "We have gear (a beginner) can borrow."
Roller derby is much more than just a sport, however.
"We have baby showers, we're in each others' weddings … show up to viewings," Kimmell said.
Melora Brock of Romney, West Virginia, joined the team nearly a year ago. At the time, she said she was painfully shy, but her roommate talked her into giving derby a try.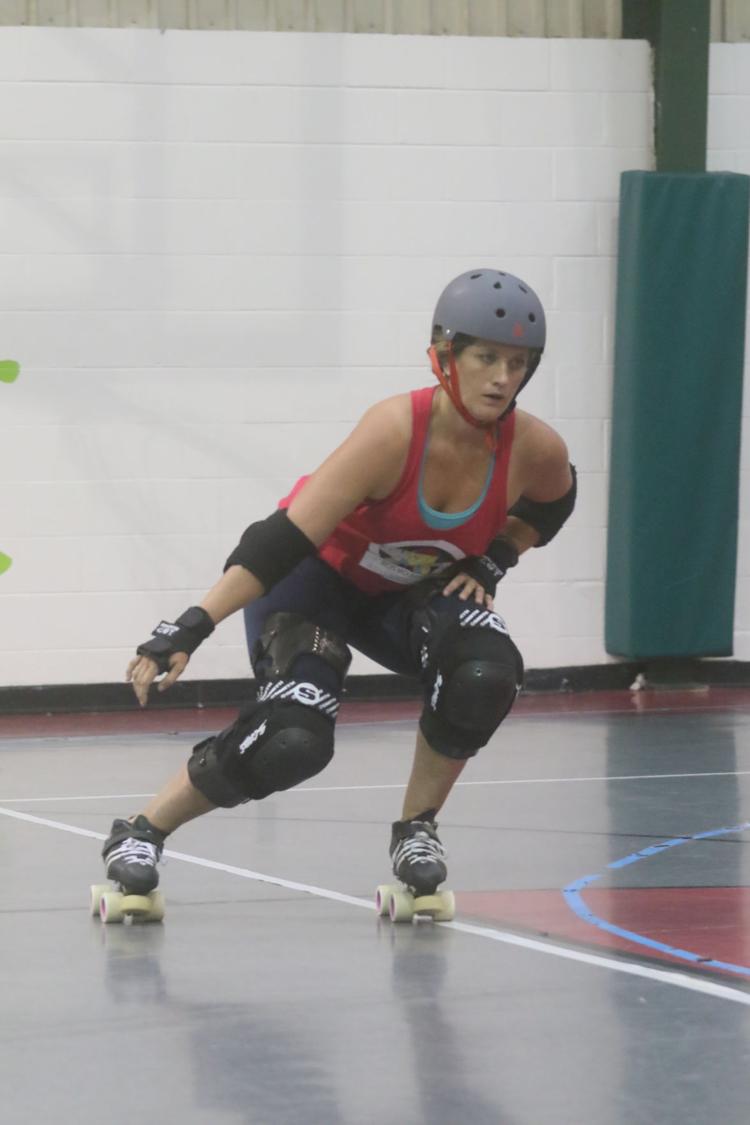 Today, she's glad she did.
"It's fun exercise," Brock said and added she didn't know how to skate before she joined the team. "I really enjoy this."
She talked of learning various moves, including how to avoid crashing into someone who fell.
"If you can't skate around them, you jump," Brock said. "That's something I'm working on now."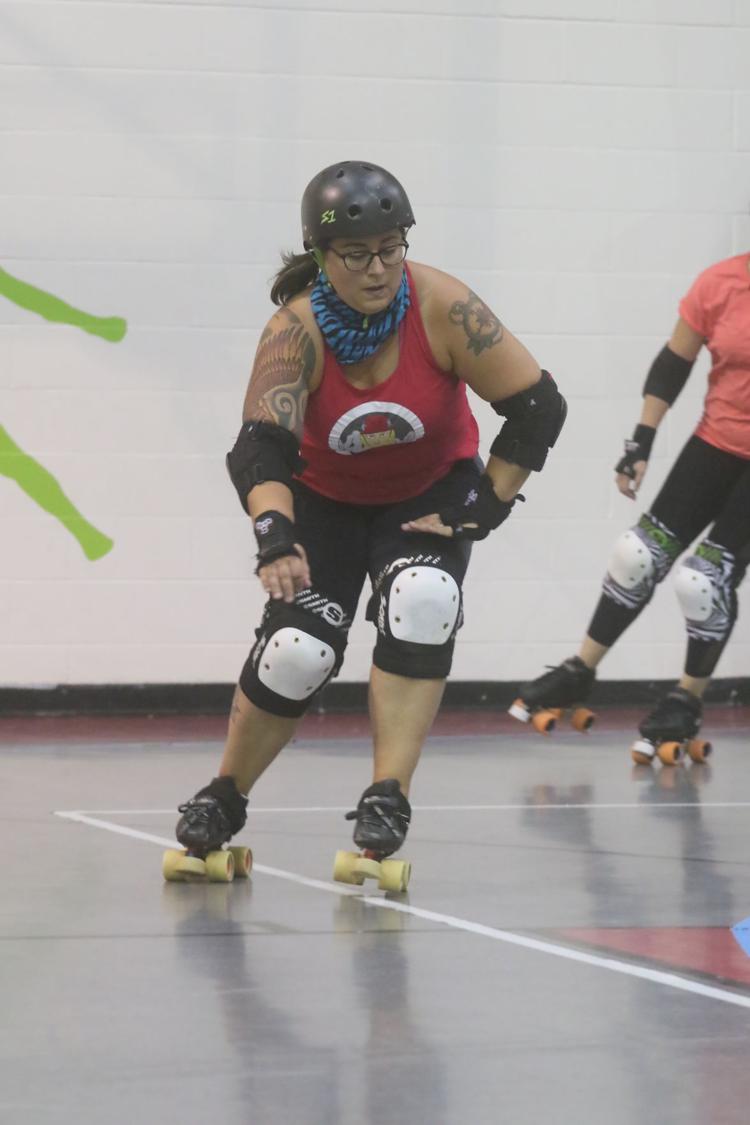 Tammy King of Ridgeley, West Virginia, recently joined the team. Her daughters, Lauren and Kasinda King, are also Iron Mountain Roller Girls.
The sport provides exercise and time for the mother and daughters to spend together.
"As an adult it's difficult to find a team sport … like when we were kids," said Kristy "Squee J." Richmond of Frostburg. "(Derby) fits everybody."
Tianna "Boo T. Bot" Bogart is an assistant geography professor at Frostburg State University. Derby gives her a liberating outlet.
"There's your work persona, there's your mom persona," she said. "This is just me."
Beth Myers of Keyser, West Virginia, said she used to skate a lot when she was in middle and high school. She was timid, however, before she joined Iron Mountain Roller Girls.
"It was kind of scary coming into this," she said and added the sport helped her overcome some inhibitions. "I don't think anyone (in roller derby) really has a choice. It's very hands-on and you get to know everybody very well. It becomes part of your family."
••• OPEN HOUSE •••
Iron Mountain Roller Girls will host an open house from 7 to 9 p.m. Sept. 16 at 701 E. First St. in Cumberland.
To learn more, visit facebook.com/ironmountainrollergirls or email natasha@hellonatasha.me or general@ironmountainrollergirls.com.
Click here to watch a YouTube video that explains roller derby rules.