CUMBERLAND — Tourism has the power to drive the local economy, create jobs and improve quality of life for Western Maryland residents, Tom Riford said.
And he should know.
As an assistant Maryland Department of Commerce secretary, Riford — a decorated Marine Corps veteran — manages the Division of Tourism, Film, and the Arts and the Department of Marketing and Communications. 
His lengthy biography includes more than a decade as president and CEO of the Hagerstown-Washington County Convention and Visitors Bureau, and a stint as marketing director for the Hagerstown-Washington County Economic Development Commission.
On Thursday, Riford was at The Greater Cumberland Committee's membership meeting to discuss tourism as an economic driver. 
"The mountain counties and our small towns are able to attract people," he said.
Garrett County is "the gem of Western Maryland," Riford said, and added more CEOs should visit the area and learn of its valuable resources. 
Maryland's most visited national park is the C&O Canal, he said, and called the historic site a great asset for Western Maryland.
"State parks are a big economic driver as well," Riford said, and touted Rocky Gap State Park as another valuable spot.
More than 150,000 folks in Maryland work in the tourism industry and half of them have "family-sustaining" careers, Riford said, and added more jobs are available across the state.
"We've got a lot of companies that are screaming for workers," he said.
Visitors last year spent $18.1 billion and tourism spending over the past decade is up by nearly 50%, he said.
According to the commerce department, tourism in Maryland generated $2.5 billion in state and local taxes and $2.2 billion in federal taxes in 2018.
"That is something to really think about," Riford said.
Another economic factor is whether the school year starts before or after Labor Day, he said.
"For tourism, it matters," Riford said, and added millions of tax dollars are lost when school begins before the holiday. "It means a lot."
He showed a commercial that promotes "Open For It" as a branding campaign to bring visitors to the state.
A recent study showed the effort brought 53,000 more visitors to Maryland, he said.
"They stayed longer and they spent more money," he said of visitors to the state. 
The arts are also important to local economic growth, he said.
While he declined to provide details, Riford said his office anticipates an announcement in the coming days that arts in Allegany and Garrett counties will see a funding increase.
He said it's also important to advertise. In addition to the "Open For It" commercial, "We also ran a lot of digital ads and print ads," Riford said.
He talked of Showtime's project to shoot the pilot episode for its potential new series "The President is Missing" in Maryland. The pilot is based on the 2018 novel by the same title, which tells the story of an American president and a secret, world-threatening crisis.
"We're a small state, but we're a great place to film," Riford said.
Roughly 45 people were at the meeting, including Cumberland Mayor Ray Morriss, and officials from the offices of Gov. Larry Hogan, U.S. Sens. Ben Cardin and Chris Van Hollen and U.S. Rep. David Trone.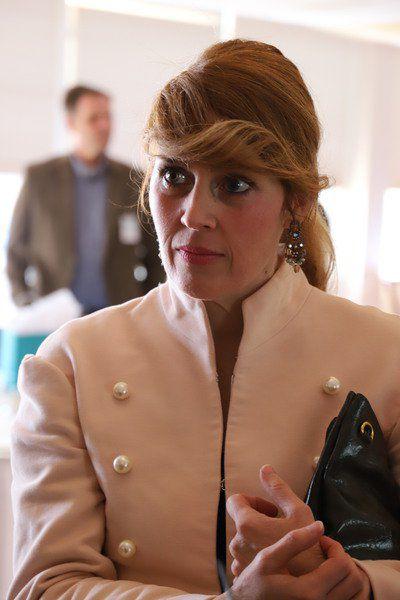 Local business leaders at the event included Cumberland Times-News and Allegany Magazine Publisher Rob Forcey and CBIZ President Mike Marchini.
Also at the meeting, TGCC Executive Director Jennifer Walsh talked of the I-68 Regional Alliance that aims to elevate the regional economy.
The entity has a new website, I68alliance.com, and next month will install board members from counties it serves in the tri-state area.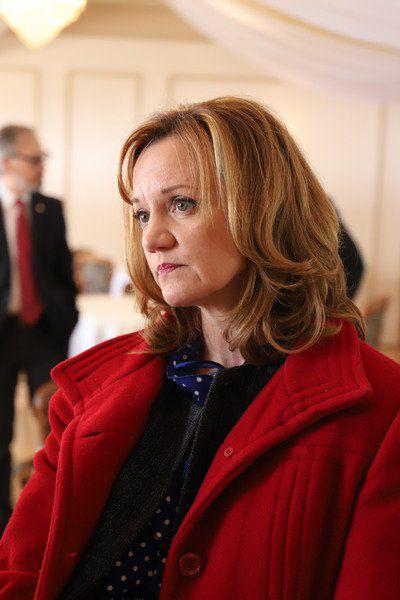 After the meeting, Walsh and TGCC Chairwoman Timi Hadra discussed other economic possibilities for the area, including a proposed river park between Cumberland and Ridgeley along the North Branch of the Potomac River.
"There's a lot of synergy," Walsh said.